Online Focus Groups: 16 Paid Research Companies
Updated on: by Amy Kennedy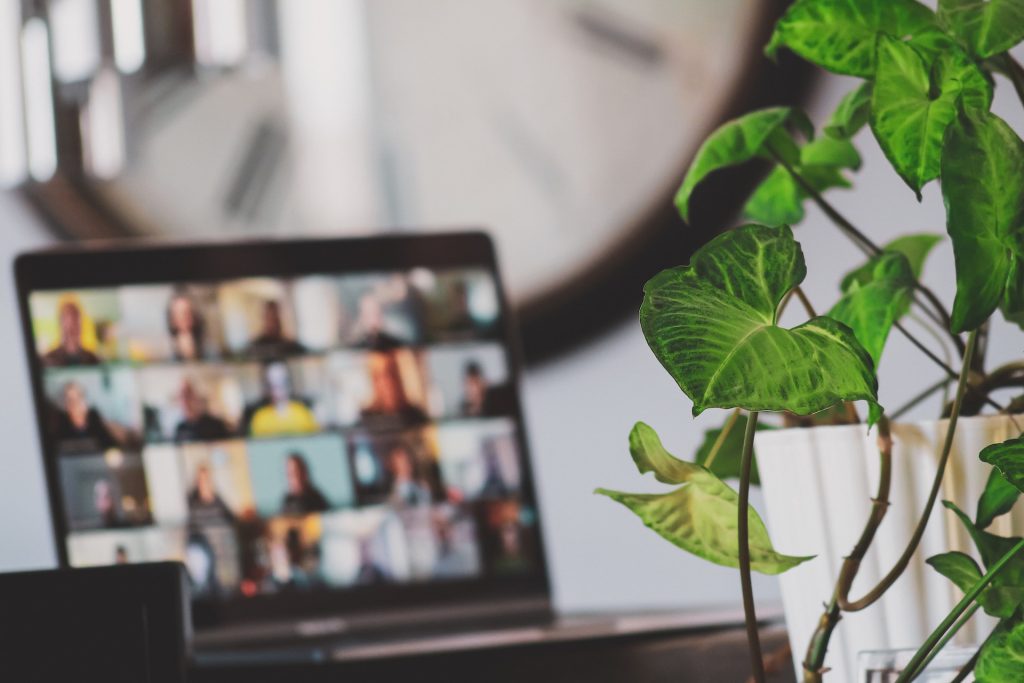 The rapid digitization of research has expanded opportunities for individuals worldwide to participate in focus groups online.
Need Easy Extra $350+/Month For Free?
This not only aids researchers in gaining diverse perspectives but also offers participants a chance to earn money for their valuable insights.
In this guide, we'll navigate the landscape of online focus groups, highlighting 16 prominent paid research companies and shedding light on the process.
What Are Online Focus Groups?
Online focus groups are an evolution of the traditional research method, transitioning it into the digital realm. They serve as interactive platforms where a selected group of individuals discuss, brainstorm, and provide feedback on various topics, products, or services.
These discussions, under the guidance of a trained moderator, take place in virtual environments, harnessing technology to streamline the research process and make it accessible to a wider audience.
Benefits of Online Participation
In today's interconnected world, online focus groups have gained momentum for their adaptability and efficiency. One of the significant advantages is the removal of geographical constraints. Participants from New York to Tokyo can share their insights without the need for physical presence, democratizing the feedback process.
Additionally, these platforms often provide scheduling flexibility, allowing participants to engage at times convenient for them, making it an attractive option for those with tight schedules or residing in different time zones.
Types of Digital Research Panels
The digital age brings with it a plethora of tools and platforms to facilitate research. Chat-based groups leverage instant messaging platforms or forums, allowing participants to type their responses.
This format can be especially beneficial for those who might be hesitant to speak up in a more public setting. Video conferencing sessions, often conducted via platforms like Zoom or Skype, provide a more face-to-face interaction, mirroring the dynamics of a physical focus group.
There are also hybrid models, which combine multiple formats, giving researchers the flexibility to customize their approach based on their objectives.
Understanding Compensation
Participating in online focus groups is not just about voicing opinions; it's also an opportunity to earn. Different companies have varying compensation models, and it's crucial for participants to understand these before committing.
Many offer monetary rewards, deposited directly into accounts or provided through platforms like PayPal. Gift cards for popular retailers like Amazon or Best Buy are also common. Some research companies might offer products, either as a part of the study or as a token of appreciation.
It's essential to read the terms and conditions of each focus group to ensure clarity on the compensation front.
How to Get Started with Online Focus Groups
For those looking to tap into the world of online focus groups, it's essential to understand the basics of the process. These digital platforms are a merger of technology and traditional research methodologies, designed to facilitate remote yet effective discussions.
Navigating this realm requires some knowledge, ensuring that participants are both beneficial to the research and benefit from it.
Registration Process
Stepping into the world of online focus groups begins with registration. Almost all research companies have an online sign-up portal where interested individuals can create a profile.
Need Easy Extra Cash?
Pinecone Research, a leading name in online survey panel honesty, absolutely guarantees $3 cash for every survey you complete!
Take advantage of their time limited New Membership drive and register NOW. Join today: 100% free!


This is usually followed by a comprehensive demographic survey. This survey helps companies glean information about potential participants – from age, profession, interests to buying habits.
It's this data that aids in matching participants with studies that align with their profile, ensuring that the feedback is relevant and meaningful.
Participation Etiquette
While the online environment might seem informal, maintaining a professional demeanor is pivotal. Engaging respectfully means not interrupting other participants, allowing them space to voice their opinions.
It's a platform where diverse views come together, and it's essential to be open-minded. Active listening is another crucial aspect. Rather than merely waiting for one's turn to speak, genuinely absorbing what others say can lead to more enriching discussions.
At the heart of it all is providing honest feedback. Companies value genuine insights, and it's vital to be candid, yet constructive, in sharing opinions.
Payment and Rewards Collection
As participants invest time and energy into these discussions, compensation becomes an important factor. Each company has its unique payment structure, and it's necessary to be clear on this from the outset.
Some companies opt for direct bank transfers, while others may use platforms like PayPal for swift, digital transactions. Gift cards, as mentioned previously, are a popular choice too, catering to a wide range of retailers and e-commerce sites.
In some cases, there might also be opportunities to collect physical products either for testing or as rewards. Always ensure to check the company's payment terms, methods, and timelines to avoid any surprises down the line.
16 Paid Research Companies to Consider
Navigating the ever-growing landscape of paid online focus groups can be daunting. But, fear not. Here's a handpicked selection of some of the best research companies out there.
Each offers a unique blend of topics, methods, and rewards, ensuring there's something for everyone.
1. Respondent.io
Respondent.io has carved a niche for itself by connecting researchers with the specific respondents they're targeting. Their strong suit is finding niche experts, which means if you have specialized knowledge in certain areas, there's potential for higher earnings.
Beyond the monetary rewards, many participants appreciate the opportunity to contribute to advancements in their field.
2. User Interviews
If you've ever wanted to influence the design or functionality of a product, User Interviews might be your platform. Predominantly focused on gleaning product feedback, it serves as a crucial bridge between developers, designers, and end-users.
The insights gathered here directly influence product enhancements, making it a rewarding experience both monetarily and intrinsically.
3. FocusGroup.com
FocusGroup.com stands out for its diverse range of topics. Whether you're voicing opinions on consumer products, political sentiments, or entertainment choices, there's a myriad of sessions to choose from.
The well-organized structure and user-friendly interface make it a favorite among many, ensuring participants can effortlessly find and participate in discussions that pique their interest.
4. Recruit and Field
Offering a broader spectrum of research methodologies, Recruit and Field extends beyond just online sessions. From in-depth phone interviews to detailed online surveys, they offer an eclectic mix.
Their extensive range means there's something for everyone, irrespective of comfort levels or preferences. The platform is known for its robust screening process, ensuring genuine insights for researchers and suitable matches for participants.
5. Vindale Research
Vindale Research is renowned for its transparency. This platform offers straight cash rewards, eliminating the need for complex point conversion systems.
Covering a multitude of topics, from consumer products to movies, participants have a plethora of options to select from. A straightforward interface and timely payments have made it a reliable choice for many looking to monetize their opinions.
6. Toluna Influencers
Toluna Influencers is more than just a platform for online focus groups. It's a community where opinions matter. Their gamified approach to gathering insights makes the experience enjoyable. By partaking in various studies, members can earn points which are redeemable for cash or other rewards.
The platform's dedication to creating an interactive community is palpable, making it a vibrant space for sharing and learning.
7. Pinecone Research
Specializing in product testing, Pinecone Research offers participants a unique chance to influence product developments. Members often receive products to try before they hit the market. Besides the intrinsic reward of shaping future products, the platform also offers competitive monetary compensation. Due to its exclusivity, there's a screening process, but it ensures a more tailored experience for those chosen.
8. Survey Junkie
While the name Survey Junkie hints at its primary focus on surveys, the platform has evolved to incorporate various types of research, including online focus groups. Their intuitive dashboard, real-time feedback system, and transparent reward structure make the process seamless for participants.
By converting points earned into cash or gift cards, users have the flexibility to choose their preferred compensation method.
9. Dscout
Dscout diverges from traditional focus group platforms by leveraging mobile technology. Participants, referred to as 'scouts', use the dscout app to share experiences and insights in real-time.
This mobile diary study approach offers researchers more organic, in-the-moment data. For scouts, it's an opportunity to earn while sharing their everyday experiences, making it less of a task and more of a natural engagement.
10. MindSwarms
A unique approach sets MindSwarms apart. Participants use video responses to share feedback, adding depth and emotion to their insights. This method offers a richer context to researchers and a more personal experience for users.
While it may seem daunting to some, the platform ensures ease of use, and participants are compensated well for their in-depth video insights.
Earn Everything… nearly!
Join Opinion Outpost, one of the few faithful and honest survey panels and earn cash and gift cards for your opinion. Stack your points and redeem them: Simple! No hidden fees and completely free!


11. 20|20 Panel
The 20|20 Panel has made a name for itself by offering a wide array of research methodologies, including online focus groups. They pride themselves on their innovative approach to gathering insights, ensuring that participants always have fresh and engaging experiences.
With a robust reward system in place, those who engage with the platform are assured timely and fair compensation for their time and insights.
12. Prolific
A favorite in the academic community, Prolific facilitates research studies by connecting researchers with participants. Their transparent approach means participants always know the estimated duration of a study and the compensation they'll receive.
This upfront clarity, combined with a stringent screening process, ensures that participants are matched with studies best suited to their profiles.
13. Revuze
Centered around brand analysis, Revuze offers participants the chance to voice their opinions on various products and services. Their advanced AI-driven platform ensures that every piece of feedback is analyzed and given importance, giving participants the satisfaction of knowing their voice truly matters.
The compensation model is competitive, ensuring that participants feel valued for their time and feedback.
14. Fieldwork
Fieldwork has been a stalwart in the market research community for decades, and their transition to online focus groups has been seamless. Their reputation for conducting high-quality research extends to their online platform, offering participants a professional environment to share their insights.
The compensation, often higher than many competitors, reflects the platform's commitment to valuing its participants.
15. Ipsos i-Say
As one of the world's leading market research firms, Ipsos i-Say offers participants the opportunity to be part of a global community of opinion-sharers. Their varied studies, including polls, surveys, and online focus groups, ensure that participants always have diverse opportunities.
The reward system, which includes cash, points, and sweepstakes entries, caters to a wide array of preferences.
16. Probe Market Research
Last but not least, Probe Market Research is a comprehensive platform catering to various research needs, including online focus groups. Their well-curated studies ensure that participants are always engaged and find value in their contributions.
The compensation is fair, and their commitment to maintaining a high standard of research ensures that participants' insights are always valued and influential.
Tips for Maximizing Earnings from Focus Groups
Focus groups provide a unique opportunity to share insights and perspectives while earning some extra cash. To ensure you get the most out of these sessions, follow these strategies:
1. Maintain an Updated Profile
Your profile is often the first thing focus group organizers will see. As your interests, demographics, and habits change, it's crucial to keep this information current.
Regularly updating your data will ensure that you're matched with the most relevant and potentially lucrative studies.
2. Join Multiple Platforms
There are numerous focus group platforms available online. By diversifying and joining several, you increase your chances of receiving regular invites.
This strategy ensures that even if one platform is experiencing a lull, you might have opportunities waiting in another.
3. Stay Active and Responsive
Organizers prefer participants who are reliable and enthusiastic. Promptly responding to invites not only showcases your interest but also reliability.
Active participation in the groups can make you a preferred choice, leading to more invitations in the future.
4. Practice Good Communication Skills
Being articulate and clear in your responses will make your feedback more valuable to researchers. This could lead to you being rated highly and thus, getting more opportunities for future focus groups.
5. Familiarize Yourself with the Topics
If you've been selected for a specific focus group, a little research on the topic beforehand can go a long way. Being knowledgeable allows you to provide more in-depth and useful feedback, making your contribution stand out.
6. Be Honest and Authentic
While it might be tempting to give answers you think organizers want to hear, authenticity is vital. Honest feedback, even if critical, is often more valuable.
Being genuine will not only make your input more valuable but can also lead to more opportunities, as organizers often seek participants who can offer candid insights.
Conclusion
Online focus groups present a win-win situation for both researchers and participants.
While researchers can gain varied insights, participants get compensated for their time and opinions.
As we move forward, the prominence of these digital research panels is only set to increase, making it an avenue worth exploring for those keen on sharing their views and earning from it.
Related Posts:
Earn Everything… nearly!
Join Ipsos iSay, one of the few Faithful and Honest survey panels and earn prizes, gift cards and donations. Stack your points and redeem them: Simple! No hidden fees and completely free!