Perks of Pregnancy: Unexpected Freebies for Expecting Moms
Updated on: by Amy Kennedy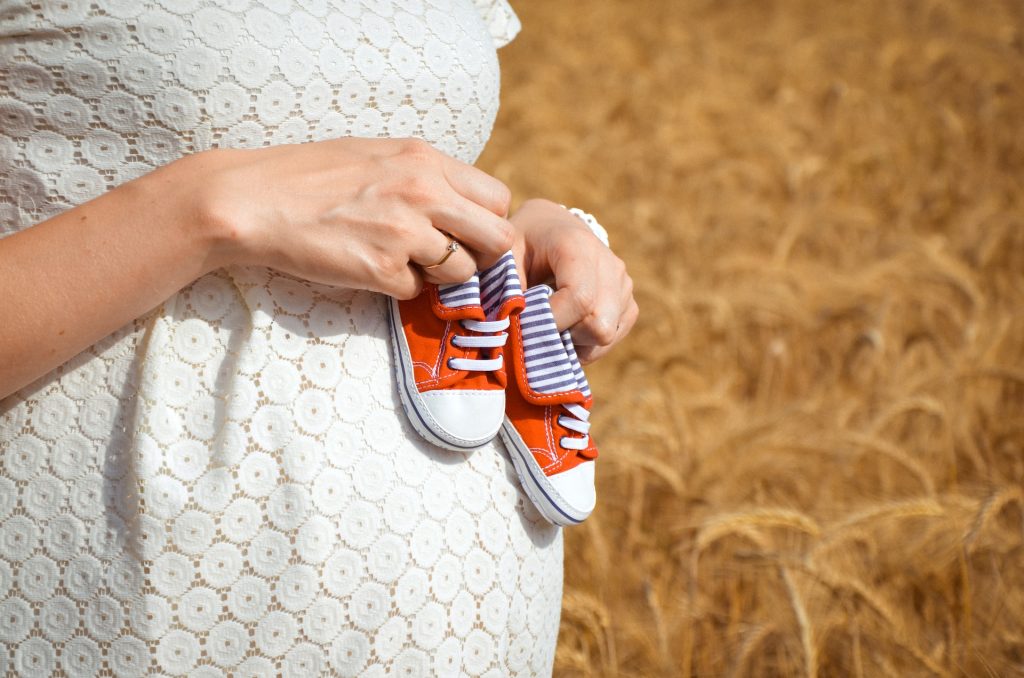 Embracing motherhood is a beautiful journey, filled with delightful surprises and unexpected perks.
Need Easy Extra $350+/Month For Free?
Among these are the numerous freebies that several companies offer to expecting moms.
This article will guide you through some of the fantastic freebies that you can avail yourself of during your pregnancy.
Discovering Freebies: 14 Perks of Pregnancy
Pregnancy is a beautiful journey, filled with anticipation, preparations, and many memorable moments. One of the unexpected but delightful parts of this journey is the array of freebies available to expecting moms.
From baby essentials to maternity wear, these freebies can ease the journey towards motherhood.
Baby Registry Welcome Boxes
When you're expecting, setting up a baby registry is not just a fun part of the preparation process, but it can also lead to some valuable freebies. Many retailers and online platforms provide a complimentary welcome box once you complete your registry.
These boxes typically contain a variety of baby product samples and coupons, giving you a chance to try before you buy.
Amazon's Baby Registry Welcome Box is a delightful package filled with baby essentials. Once you complete a registry and meet the minimum purchase requirement, Amazon sends out a box filled with items like baby wipes, diapers, bottles, and more.
Target provides a free Welcome Kit when you set up your baby registry. It's filled with over $80 worth of coupons and samples from well-loved brands, providing a useful head start on baby shopping.
When you create a baby registry at Walmart, you're eligible to receive a free Welcome Box. It's packed with samples of high-quality baby products, which can be a real boon as you prepare for your new arrival.
Maternity Clothes
Pregnancy necessitates a wardrobe change, but maternity clothes can be expensive. Luckily, there are platforms where you can find maternity clothes for free or heavily discounted.
Motherhood Maternity offers regular giveaways and special discounts on their maternity wear. It's a fantastic resource for stylish and comfortable clothes that cater to your changing body.
ThredUP is an online consignment store where you can trade your gently used clothes for maternity wear. It's an affordable solution for those in need of a maternity wardrobe without wanting to spend a fortune.
Swap.com allows you to exchange your clothes for maternity outfits. It's an affordable way to update your wardrobe and ensure you have comfortable clothes throughout your pregnancy.
Diapers and Wipes
Baby's first years require a considerable supply of diapers and wipes. Thankfully, many brands offer samples to let you try their products before committing to a purchase.
Known for their eco-friendly products, The Honest Company offers a free trial of their diapers and wipes bundle. It's a great opportunity to test the products and see if they are the right fit for your baby.
Need Easy Extra Cash?
Pinecone Research, a leading name in online survey panel honesty, absolutely guarantees $3 cash for every survey you complete!
Take advantage of their time limited New Membership drive and register NOW. Join today: 100% free!


Huggies provides parents with free samples of their diapers and wipes. It allows you to try the range of products and find the ones that work best for your little one.
Through their rewards program, Pampers enables parents to collect points on their purchases. These points can then be redeemed for free diapers and wipes, helping to alleviate the financial burden of these baby essentials.
Baby Magazines
Pregnancy and parenting magazines offer insightful advice, compelling articles, and product reviews. As an expecting mom, you can get your hands on these for free.
American Baby magazine, now part of Parents.com, offers expecting moms free subscriptions to their digital magazine. You get access to great articles, product reviews, and parenting tips right at your fingertips.
Although Babytalk magazine is no longer in print, their online platform remains a treasure trove of information for expecting moms.
Breast Pump and Breastfeeding Supplies
Insurance companies, in many cases, cover the cost of breast pumps for expecting and new moms. Some also offer free breastfeeding supplies, providing much-needed assistance during the early days of motherhood.
Aeroflow Breastpumps collaborates with various insurance companies to provide free or discounted breast pumps. They handle the insurance claim process, making it stress-free to get a high-quality breast pump.
Edgepark works directly with your insurance to help you get a breast pump covered by your plan. They carry a wide range of models, giving you the freedom to choose the best option for your needs.
Through Byram Healthcare, you can get a free breast pump covered by your insurance. They have a wide variety of breast pumps and work with many insurance providers.
Pregnancy and Baby Apps
Several apps offer free resources, tracking tools, and community support for expecting moms. These digital aids can make your journey into motherhood smoother.
The Bump offers a free pregnancy and baby tracking app. It includes features like a baby growth tracker, registry checklist, and a community forum for moms-to-be.
The Ovia Pregnancy Tracker app provides customized information about your pregnancy. Features include a due date calculator, a baby size comparison tool, and articles on pregnancy health.
The BabyCenter app offers week-by-week pregnancy updates and tracks baby's development. It also provides access to a community of moms where you can share experiences and get support.
Free Prenatal Vitamins and Formula
Some stores and companies offer programs that provide free prenatal vitamins or baby formula.
Meijer Pharmacy offers free prenatal vitamins with a prescription. This offer can significantly reduce the cost of these essential supplements during pregnancy.
Nature's One offers a free sample program where you can request a sample of their organic baby formula. This gives you the chance to test the product before committing to a purchase.
Enfamil's Family Beginnings program offers free baby formula samples and special discounts. These resources can help you find the best nutritional options for your baby.
Parenting Books
Free parenting books can be an invaluable resource for expecting moms. They provide helpful advice, practical tips, and reassurance.
Read Brightly offers free parenting ebooks when you sign up for their newsletter. They cover a wide range of topics relevant to expecting moms and new parents.
Amazon often has free Kindle books on parenting available. You can check their Top 100 Free section for the current free ebooks.
BookBub offers free ebooks in a variety of categories, including parenting. Sign up for their email list to receive daily deals.
Newborn Screenings
In many states, newborn screenings are offered free of charge. These tests can identify specific conditions that could affect your baby's long-term health.
Baby's First Test is a resource center for newborn screening information. They provide comprehensive details about what tests are done in each state.
Cord Blood Banking
Some companies offer free cord blood banking for families who meet specific medical criteria.
Cord for Life has a program that provides free cord blood banking for families with a member who could benefit from a stem cell transplant.
Free Baby Photography
Some photographers offer free newborn sessions to build their portfolio.
Local Photographers
Check with local photographers to see if any are offering free sessions for newborns. It can be a great way to capture the early moments without the additional cost.
Baby Care Classes
Many hospitals and birthing centers offer free classes to expectant parents. These classes can cover topics such as breastfeeding, infant CPR, and basic baby care.
Local Hospitals
Many hospitals offer free classes to expectant mothers. Check with your local health care provider for more information.
Earn Everything… nearly!
Join Opinion Outpost, one of the few faithful and honest survey panels and earn cash and gift cards for your opinion. Stack your points and redeem them: Simple! No hidden fees and completely free!


The American Red Cross offers a variety of free online classes, including ones on baby care and safety.
Support Groups
Support groups offer a community for new parents. These groups can provide advice, companionship, and reassurance during this new phase of life.
La Leche League offers free local support groups for breastfeeding mothers. They also offer online resources.
Local Community Centers
Many community centers host free new parent support groups. Check with your local center for more information.
Free Consultations with Lactation Consultants
Some hospitals and birthing centers offer free consultations with lactation consultants. This can be a valuable resource for new moms who plan on breastfeeding.
Local Hospitals
Check with your local hospital about free consultations with lactation consultants.
La Leche League also offers free support and consultations for breastfeeding moms.
Tips for Getting Freebies as an Expecting Mom
Expecting moms have access to a variety of freebies that can help with the transition into motherhood. From baby essentials to valuable resources, here are some tips to help you get the most out of these offerings:
Tip 1: Create Baby Registries for Free Welcome Boxes
Join Retailers Offering Welcome Gifts
Many retailers, such as Amazon, Target, and Buy Buy Baby, provide free welcome boxes filled with baby product samples, coupons, and even full-size items when you create a baby registry with them.
Complete Registry Checklists
Some stores offer additional freebies or discounts if you complete a checklist or make a purchase from your registry. Be sure to review the registry terms to take advantage of these perks.
Tip 2: Take Advantage of Mom and Baby Clubs
Explore Brand-specific Clubs
Many baby product brands have clubs or reward systems that offer free samples, coupons, or exclusive deals. Similac, Enfamil, and Huggies all have rewards programs to consider joining.
Join Retailer-specific Clubs
Stores like Motherhood Maternity and The Children's Place offer rewards or clubs that provide exclusive offers, discounts, and gifts.
Tip 3: Attend Baby Expos and Fairs
Look Out for Local Baby Expos
Many cities host baby expos and fairs, where various brands showcase their products and often give out samples and coupons. Check your local community calendar for upcoming events.
Explore Online Baby Fairs
In addition to physical events, some baby expos and fairs are held online, offering opportunities to receive freebies and discounts.
Tip 4: Subscribe to Pregnancy and Baby Newsletters
Join Brand Newsletters
Many baby brands offer free samples or coupons to subscribers. Consider signing up for newsletters from brands you like.
Sign Up for Pregnancy Newsletters
Newsletters like BabyCenter and What to Expect often include exclusive deals, discounts, and freebies for subscribers.
Tip 5: Request Samples and Educational Material from Your Doctor or Midwife
Inquire About Free Samples
Many doctors and midwives have samples that they can provide to their patients. Don't hesitate to ask during your prenatal visits.
Seek Educational Material
They might also have free educational material like books or magazines, which can be valuable resources for new moms.
Tip 6: Check Your Insurance Benefits
Prenatal Vitamins Coverage
Some insurance plans cover the cost of prenatal vitamins. Check with your insurance provider to see if this is a benefit they offer.
Breast Pump Coverage
Under the Affordable Care Act, most health insurance plans must cover the cost of a breast pump. Check with your insurance provider for details.
Tip 7: Use Cashback Apps for Additional Savings
Download Cashback Apps
Cashback apps like Ibotta, Fetch Rewards, and Rakuten can help you earn money back on your purchases. Sometimes, they have offers that make products free after cash back.
Combine Offers
These apps often allow you to combine their cashback with other discounts and coupons, maximizing your savings and potentially getting products for free.
Conclusion
Having a baby might be challenging, but it also comes with some unexpected perks, including numerous freebies designed to make your journey into motherhood a little bit easier.
From maternity clothes to baby essentials, there's a wealth of resources available for expecting mothers.
Take advantage of these opportunities to ease the financial load and to make the most of your special journey.
Related Posts:
Earn Everything… nearly!
Join Ipsos iSay, one of the few Faithful and Honest survey panels and earn prizes, gift cards and donations. Stack your points and redeem them: Simple! No hidden fees and completely free!