The Barefoot Writer Club Review: Can Writers Make Money Here?
Updated on: by Amy Kennedy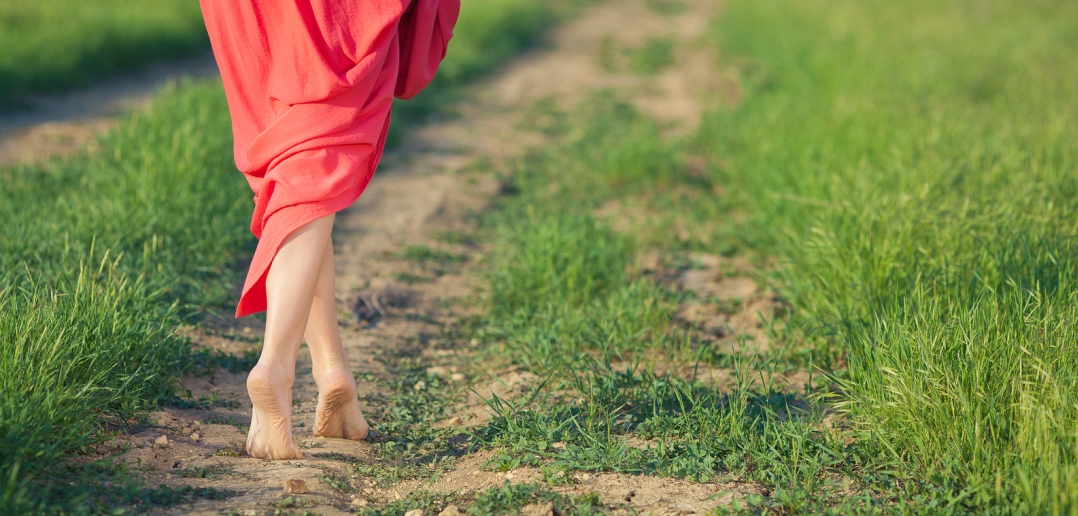 With freelance writing propelling forward as one of the top ways for independent contractors to earn money without traditional employment, there's no denying that it's a career with a lot of promise.
Need Easy Extra $350+/Month For Free?
Writers in all forms – creative writers, technical writers, bloggers, etc. – are turning to freelance writing to help pay the bills (or even pay all the bills!).
But I'd be lying if I said that getting your feet wet as a freelance writer is easy.
Not only is there a lot of competition out there nowadays, but it can also be tough finding just the right clients who you know you can help and satisfy.
Thankfully, these issues can be resolved – or, at least, helped – when you know where you should look to get clients.
Although a lot of expert writers tout that cold pitching (or contacting clients you want to work with without having a warm lead first) is the best way to gain clients, others swear by networking in freelance groups, joining freelancer platforms, and applying to freelance writing gigs to gain clients.
But there's no substitute for really learning the craft first, no matter which way you decide to land clients.
If homing in on developing your writing skills and learning what clients want from a freelance writer seems interesting to you, then you'll want to stay and read this review about the Barefoot Writer Club.
The "club" says it'll teach you how to become a money-making freelance writer who can earn $250 or more on a single writing project.
But, does it work?
Let's dive in!
What is the Barefoot Writer Club?
The Barefoot Writer Club is a part of the Barefoot Writer website, which offers helpful guidance to those who want to make a career out of writing.
The site is a creation of American Writers & Artists, Inc. (AWAI), which has come under fire over the years for what people say are sketchy business practices.
AWAI has a lot of writers mad, while others are happy with its courses and teachings.
You might have heard of an AWAI lawsuit or other scams from the company, which I can't confirm, but it's clear after reading several reviews that a lot of people aren't happy with it.
But one doesn't necessarily have to do with the other, so let's move on.
Need Easy Extra Cash?
Pinecone Research, a leading name in online survey panel honesty, absolutely guarantees $3 cash for every survey you complete!
Take advantage of their time limited New Membership drive and register NOW. Join today: 100% free!


Barefoot Writer Club is offered exclusively on the Barefoot Writer website.
The club is a community that offers an exclusive Facebook group, a monthly magazine, writing tips, and the ability to network with other writers.
You'll also get exclusive resources to help you get started in freelance writing and move your career forward.
How Does the Barefoot Writer Club Work?
When you sign up for the Barefoot Writer Club, you'll get access to all the members-only benefits I mentioned above.
Additionally, you'll get perks like:
Access to members-only courses
Access to all back issues of the Barefoot Writer magazine
Free eBooks and PDF resources about writing and finding clients
Special "writing reports" that offer helpful information for increasing your income from writing
The site itself has a lot of great tips and resources for writers, but you'll only find exclusive information in the club.
Anyone can join, but it'll cost you money to do so.
Currently, the price for membership is $149, although there are occasional discounts where you can grab it for $108.
That price is for an annual membership, so you'll need to renew it every year to remain in the club.
The good news is that whatever price you became a member with is the same price you'll renew with each year, even if the price goes up.
I've read that there's also a monthly subscription option, but I can't confirm this because I don't have that option available to me when I try to sign up.
However, if it's true, this could be a good option for people who want to try out the club for a month or two before deciding whether to go all in for the year.
Barefoot Writer Complaints
I've spent a lot of time digging through reviews of the Barefoot Writer Club since I'm not a member myself, but I want to see what real members do think about it.
I've also looked through the many free resources on the Barefoot Writer website, just to see what kind of stuff it offers as far as advice, guidance, and material.
My thoughts?
The club doesn't offer much more information than the free information you can get on the site or on other websites on the web.
The free perks you get on the site and with a club membership are very superficial.
In other words, they don't really go deep into any information you'd need to start a writing career, build your business, and get a steady income.
It's all stuff you can find if you search a little bit on the web.
There are plenty of blogs and websites you can find that give you similar information, so these resources aren't something I'd ever consider paying for.
You can also join some Facebook groups for freelance writers completely FREE.
There's no need to pay for a yearly membership to access a Facebook group, even if it is "exclusive".
I'm willing to bet that you can find super helpful information for free in the other groups that exist on Facebook, along with other freelance writers to network with.
Those are some of my complaints based on my research of the site, its resources, and what its club offers.
Here are some complaints from others who have been members of the club:
It's expensive – especially for beginners
Most of the people who would want to become members of this club are likely beginners in freelance writing.
How many beginners are going to have an extra $150 to shell out for this club?
You need to make money to be able to spend it, so unless you already have some money saved up to start your business or you've already scored a couple of projects, that $150 can really be a hard hit to your wallet.
Then, once you get inside, you'll see more opportunities to pay for courses and other resources from Barefoot Writers and AWAI (in other words, you don't get everything with your subscription!).
Earn Everything… nearly!
Join Opinion Outpost, one of the few faithful and honest survey panels and earn cash and gift cards for your opinion. Stack your points and redeem them: Simple! No hidden fees and completely free!


With a little extra digging, you can find a lot of the "exclusive" information from the Barefoot Writer Club on other places on the web and save your money.
Its claims aren't always realistic
It sounds great to be able to make a six-figure income just from writing.
And, yes, some people do that!
But that's not the norm.
Not everyone is going to be able to make that kind of money.
It really all depends on your skills, your marketing, and what kind of writing you do.
However, the club kind of makes it sound like any writer can make it big in the industry.
The truth is that some writers won't make it at all!
Remember the saying that if it sounds too good to be true, it probably is?
That applies here.
You certainly could be one of the writers who generates double, triple, or even ten times the income you were making at your regular job.
But that's not always going to happen, no matter what the Barefoot Writer Club and its information makes you think.
It used to be $49
I've seen a lot of people mention that the price for a subscription to Barefoot Writer Club used to be $49.
Although I personally still wouldn't pay that for a membership here, that's definitely a better price for people who want to try it out without making a huge investment.
This was only a few years ago, by the way, that the price was in place.
What in the world has been added to the Barefoot Writer Club to make its price jump so high?
Not much, really.
I assume that the price hike has more to do with being able to make more money off the bazillions of people who are now trying to make it as a freelance writer compared to a few years ago.
As the demand increases, so will the price – but a $100 price jump seems ridiculous.
Barefoot Writer Club Review: Is It Legit or a Scam?
I'm not going to say that the Barefoot Writer Club isn't legit.
It does offer a lot of information that can absolutely be helpful to complete beginners to freelance writing.
The problem I see is that you can usually find this information for free somewhere else with a little effort.
If you have some extra money to spare and want a bunch of resources in one convenient place, then, by all means, grab a membership to the club.
But if you don't want to deal with superficial information and upsells to buy more stuff, then you're better off avoiding this one and spending some time looking for other resources to help you start your freelance writing career.
Pros and Cons of Barefoot Writer Club
Pros
Opportunities to Learn and Grow
The club offers various educational resources, like articles, courses, and webinars.
These can help you learn new skills, improve existing ones, and understand the landscape of freelance writing.
Networking and Community Support
The Barefoot Writer Club provides a community where you can connect with other writers.
This network can offer support, shared experiences, tips, and opportunities for collaboration.
Motivation and Inspiration
The success stories and motivational posts shared on the platform can inspire and encourage members, especially those struggling with self-doubt or facing challenges in their writing journey.
Cons
Costs
While the club does offer valuable resources, it is not free.
The cost of membership can be a deterrent for some, particularly those just starting out or on a tight budget.
Overemphasis on Success Stories
While success stories can be motivating, an overemphasis on them can lead to unrealistic expectations.
Not everyone will achieve the same level of success, and the journey to becoming a successful freelance writer can be long and difficult.
Limited Focus
The Barefoot Writer Club heavily promotes a particular style of writing – direct response copywriting.
While this is a profitable niche, it's not the only one out there. If you're more interested in other types of writing, the club's resources may not be as beneficial.
Need a helpful starting place?
Check out our guide to starting a freelance writing career with no experience!
Have you paid for the Barefoot Writer Club?
What are your thoughts?
Tell us down in the comments below!
Related Posts:
Earn Everything… nearly!
Join Ipsos iSay, one of the few Faithful and Honest survey panels and earn prizes, gift cards and donations. Stack your points and redeem them: Simple! No hidden fees and completely free!