Brainfuse Review: Get Paid to Be an Online Tutor at Home
Updated on: by Amy Kennedy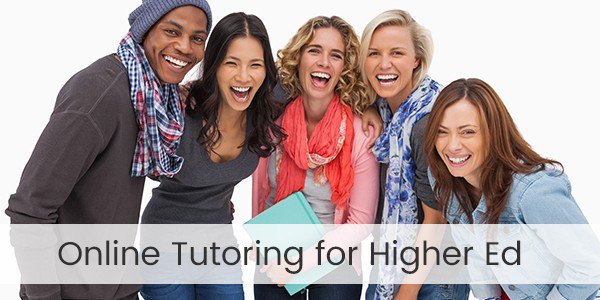 Need Easy Extra $350+/Month For Free?
Online tutoring is quickly becoming one of the most popular work at home jobs, especially for people who have a college degree but still want a flexible and fun career.
There are several live tutoring companies popping up, but Brainfuse is one that's been around for several years now and seems to be as popular as ever among students and teachers.
And, it always seems to have tutoring jobs available for remote workers posted on its website and job search sites, like Indeed.
But, what's the deal?
Is this tutoring company a better place than others to find work at home tutoring jobs, or is it not worth the effort for the pay?
We researched Brainfuse and its tutoring opportunities to give you all the details right here, so you'll know if the company is a good choice for you.
What is Brainfuse Online Tutoring?
Brainfuse started online in 1999, making it one of the longest-running companies of its kind.
Brainfuse provides online tutoring services in a wide range of school subjects for students who need help now with their research papers or digging deeper into subject matter they don't understand.
The company also has a test prep program, an online library of resources that schools and learning institutions can use on their computers, career services, and more educational tools.
To provide its services to students, teachers, and other individuals who use them, Brainfuse looks for vetted teachers and tutors who can provide homework help, online tutoring, writing help, and more.
All About Brain Fuse Jobs
Although most people talk about Brainfuse's live tutoring jobs, the company offers a few different jobs for its vetted tutors, including:
One-to-one tutoring: You'll be paired with a student who needs extra help in your subject area of expertise so they can get guidance with their lessons.
Peer tutoring: Brainfuse has a peer tutoring library that it can customize for each school's peer tutoring program. You can also be paired with these groups to help peer tutors offer their best services to other students.
Assignment help: Give homework and assignment help to students through one-on-one guidance rather than answering questions for them.
Skills building: These tutoring sessions focus on a few key skills in your subject of expertise to help students really nail down concepts they're struggling with to make them more independent learners.
Core success program: Tutoring in this program will help college level students gain helpful skills to allow them to excel in their college studies.
Online writing lab: This program is for students who need extra help with their writing assignments. Tutors won't necessarily edit papers, but they'll provide insightful guidance on grammar, concepts, structure, and more, to help each student learn what they could have done better to improve their writing.
Who Can Work for Brainfuse?
Brainfuse tutors are vetted college graduates who have already had tutoring or teaching experience.
Unlike a lot of other tutoring companies, you do need a college degree, passed background check, and the proper credentials to teach in your areas of interest.
Currently, only those residing in the United States can apply to become a Brainfuse tutor.
When you apply, you'll need to send in your resume and any teaching credentials you have.
Need Easy Extra Cash?
Pinecone Research, a leading name in online survey panel honesty, absolutely guarantees $3 cash for every survey you complete!
Take advantage of their time limited New Membership drive and register NOW. Join today: 100% free!


Brainfuse looks for tutors who have a postsecondary education at minimum, but enough teaching experience through alternative pathways could work.
After you apply, you'll need to wait for a recruiter to check out your resume and credentials as part of the initial screening process.
If you make it through, you'll then need to complete a test assignment or tutoring session to make sure you have what it takes to become a tutor and adhere to the Brainfuse guidelines.
Those selected to move on in the process will need to pass a fingerprint and background check.
Passing these will get you accepted into the system, after which you'll need to complete a training series to make sure you understand everything that's expected of you.
Once hired, you'll undergo consistent monitoring to make sure you do what you're supposed to do in your tutoring sessions.
What's the Scheduling Like?
Brainfuse doesn't give you any specific schedule since you'll be an independent contractor rather than an employee.
When you get accepted as a tutor, you can login to the system and choose your schedule.
The system allows you to give yourself a schedule that works for you each week or pick and choose any combination of times and dates that work for you each month.
You'll simply select the times and dates you're available so that Brainfuse can send clients your way during those open times.
The problem with this is that, just because you're open for tutoring sessions, doesn't mean you'll be guaranteed to have your hours fill up during those times.
You could end up with just one session in a 4-hour time block, depending on how many students are available for sessions during that time.
So, the more you keep yourself open, the better your chances at having more students to teach and more money to make.
Brainfuse only pays you for the sessions you complete (unless you have a no-show, which I'll explain more in a moment), rather than by the hour, so just because you're available for 8 hours doesn't mean you'll get paid for them.
Brainfuse is open 24/7, which is great for people who need to work odd hours.
You might still be able to find students who live in other time zones and need help, so being open outside of regular business hours can really boost your tutoring sessions.
Now, if you're a tutor in the online writing lab, the scheduling is a bit different because there's not necessarily a schedule.
Instead, you'll log in to see what writing assignments are available for tutoring.
During the month of September, you'll typically see a huge jump in available assignments in the writing lab, which will continue through the regular schoolyear.
You can claim an assignment and begin working on it immediately.
As soon as you finish one assignment, you can start another.
So, whenever you're available for work, hop on your dashboard, claim assignments, and complete them to earn money for each assignment.
How Does Brainfuse Pay?
Brainfuse says that tutors earn an average of $10 per hour.
That's because each session pays $10 and they're expected to last about an hour.
However, if you're scheduled for four hours and only get two sessions scheduled during that time, you'll only make $20, or $5 an hour.
Remember – you're not actually getting an hourly rate here.
The good news is that if a student doesn't show up for your scheduled session, you'll still make $7, so you won't have to sit around and make no money for something that's no fault of your own.
The bad news is that the $10 you get paid is just per session, not student.
So, you might have 3 or 4 students in your class and you need to help each one with their specific challenges – yet you still only get $10 for that session.
Earn Everything… nearly!
Join Opinion Outpost, one of the few faithful and honest survey panels and earn cash and gift cards for your opinion. Stack your points and redeem them: Simple! No hidden fees and completely free!


Brainfuse's online writing lab tutors get paid a little differently.
Here, you can make about $12 an hour, but again, the pay is by assignment rather than an hourly rate.
Reports say that you make $6 per writing assignment, and you are expected to be able to complete two an hour, hence the "hourly" $12 rate.
Brainfuse pays every two weeks via check or bank deposit.
You can set your preference in your account settings.
Brainfuse Review: Is It Legit or a Scam?
Brainfuse is a company that's been around for a while and continues to hold its own in the tutoring world.
Clients keep coming back, so it must be doing something really well!
For those reasons, I'm willing to say that Brainfuse is a legit company.
But what do Brainfuse tutors think of the company and the work?
I read several online reviews on different sites, like Glassdoor, Indeed, and Reddit, to find out what actual tutors think of Brainfuse and its tutoring jobs.
Here are some of the common pros and cons:
Pro: Flexible Scheduling
One of the best things about Brainfuse, according to its tutors, is that you can set your schedule to be as flexible as you need it to.
Have a doctor's appointment Wednesday afternoon?
Schedule yourself for a few hours in the morning or evening to make sure you are open for your appointment.
You can work only weekends if that's when you're available, or work through the week while the kids are in school.
Brainfuse makes it easy for you to choose when you want to work and how much you want to work every week or month, so your tutoring doesn't need to conflict with your daily responsibilities.
Pro: Independent Work
Brainfuse tutors, for the most part, can work independently.
As long as you pay attention to the guidelines and do great work, you shouldn't have issues with admin breathing down your neck.
The system is very automated and puts you in control, so it's a great way for people who are self-motivated and enjoy working on their own rather than teams to earn some extra income.
Pro: On-Time Pay
I've read from several tutors that pay isn't an issue with Brainfuse.
The company pays on time for all completed sessions or writing assignments that have been approved by the admin.
It's definitely a plus when you can rely on a company to pay you what you've earned on time every pay period.
Con: Lengthy Application Process
I understand why Brainfuse has so many steps in its application process.
It wants to make sure that all tutors know what they're doing and they actually are experts in the subjects they say they are.
Still, it can take several weeks to get through the entire process, which can be daunting for people who really need to start making money now.
So, once you apply, expect to not actually get a paycheck for another month or so.
Con: Pay is Mediocre
No matter what job you have, $10 an hour isn't great pay.
Tutoring definitely has its challenges.
And, tutors for Brainfuse are expected to be experts in their fields and even have teaching experience, unlike tutors for other similar companies that don't need the same credentials.
Yet they still only make $10 to $12 per hour.
And that's only if you actually get enough work to fill in your available time slots.
Other companies offer $20 to $25 per hour or more, so it looks like Brainfuse is a tad behind the competition with its mediocre pay rates.
Con: Administrators Aren't Very Helpful
I mentioned before that your tutoring sessions will be monitored by Brainfuse to make sure you're adhering to the company's requirements and being a helpful tutor.
It's great that the company wants to ensure the very best tutoring for its clients, but several tutors say that the admin team can be downright mean when it comes to correcting mistakes they saw in tutoring sessions.
It's one thing to offer constructive criticism, but it's another to be rude about it.
Some tutors have even said they've gotten terminated by the company without a decent explanation, so it looks like even small mistakes may turn into a big deal here.
Final Thoughts
Brainfuse probably won't give you the income that a full-time job would unless you have a lot of time to devote to it.
Even then, you're not guaranteed to get enough tutoring sessions to fill in your scheduled time slots.
However, if you're looking for some side income from a job that's super flexible, Brainfuse could be for you.
Have you tutored for Brainfuse or know someone who has?
Feel free to leave us a comment down below and let us know your experience with the company.
Related Posts:
Earn Everything… nearly!
Join Ipsos iSay, one of the few Faithful and Honest survey panels and earn prizes, gift cards and donations. Stack your points and redeem them: Simple! No hidden fees and completely free!