InteleTravel Review: Work from Home as a Travel Agent
Updated on: by anvitalis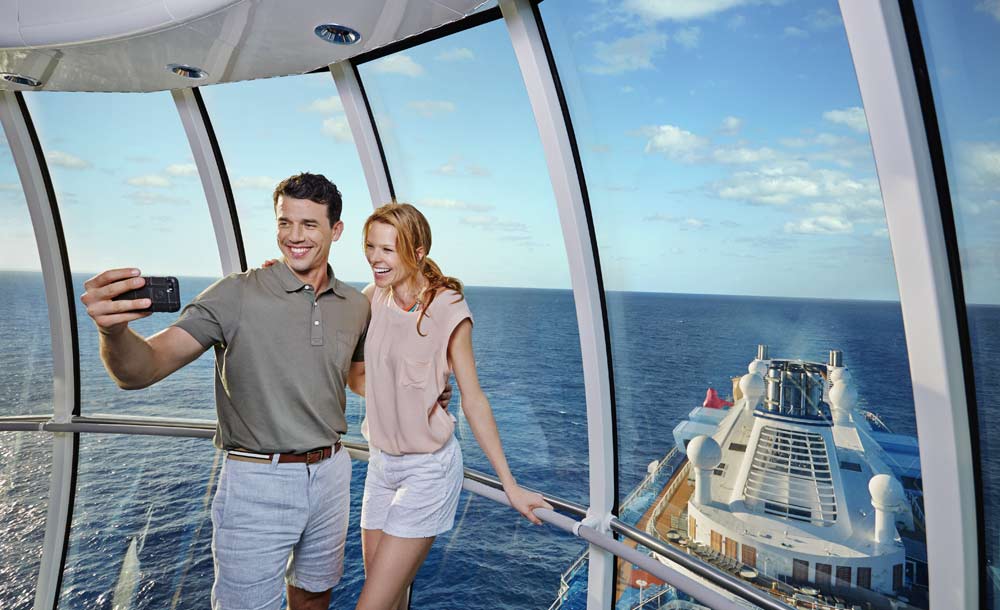 If you're interested in becoming a travel agent or even have bigger dreams of starting a work from home travel agency, then you may have looked into some multi-level marketing (MLM) companies that claim to help you do just that.
Need Easy Extra $350+/Month For Free?
Working from home is a dream for many.
Becoming a travel agent can make that dream happen if you're good at what you do and really enjoy talking to people and helping them book vacations within their budget.
There are a lot of MLMs available nowadays that focus on travel agents and helping you build a travel agency business from home.
One of those is InteleTravel, which is possibly one of the oldest in this business.
But, does it work?
What benefits do you get as an agent?
Is the MLM compensation plan worth it?
We researched InteleTravel and its business plan for travel agents to bring you all the answers right here.
What is InteleTravel?
InteleTravel is a company formed back in the 1990s and claims to be the first at-home travel agency.
The company partners with a variety of hotels, cruise lines, car rental agencies, and other travel-focused companies to give its agents access to the best deals for clients.
InteleTravel offers an at-home travel agency business opportunity for travel enthusiasts who want to help find people travel discounts and plan their vacations, all from the comfort of their own homes.
Is InteleTravel Accredited with the BBB?
Yes, InteleTravel has been accredited with the Better Business Bureau since 2005, several years after it first became a business.
The company currently has an A- rating and slightly more than four out of five stars for customer reviews.
We'll dive further into the praise and complaints about InteleTravel later in this review.
The InteleTravel Opportunity
First and foremost, let's define MLM just in case you aren't familiar with what it is.
Need Easy Extra Cash?
Pinecone Research, a leading name in online survey panel honesty, absolutely guarantees $3 cash for every survey you complete!
Take advantage of their time limited New Membership drive and register NOW. Join today: 100% free!


InteleTravel is known as a multi-level marketing, or MLM, company.
These companies are the ones in which you, the business owner, sell products or services for the company to earn a commission.
However, your commission doesn't just come from your sales.
In order to make the most of the opportunity, you'll need to recruit other people to also be on your team and make sales.
That way, you'll earn commissions from their sales, too.
Once you have a big enough team of active sellers, you can start to earn a decent passive income without you having to sell anything.
InteleTravel works like this.
The more people you have on your team who continue to grow their business, the steadier your income will be, even if you're not doing much direct selling of your own.
Now that you understand the basics of an MLM, let's get into the details of the InteleTravel business opportunity.
What Will I Do?
When you sign up with InteleTravel, you'll become an independent travel advisor.
You'll be an independent contractor rather than an employee of the company, so you'll be responsible for paying your own taxes, scheduling yourself, etc.
As a travel advisor for the company, you'll sell its travel products, which basically are discount packages for hotel stays, experiences, car rentals, and more.
In other words, you'll kind of act like one of those discount booking sites for hotels and airfare, only you'll be helping people find the best deals instead of them searching on their own.
People book their trips through you and you'll receive commission.
For this type of business, you need to be very detail-oriented, understand what's necessary for traveling, know where to find the best deals, and have your clients' best interests at heart.
You'll also need to be somewhat salesly, which can help you get more clients, upsell travel products, and maintain your customer relationships.
And, it goes without saying that you'll probably do best if you have an outgoing personality.
This type of business will require a lot of communication, whether it's through phone, email, or in person, so feeling comfortable talking to people is a must.
How Much Does It Cost?
To get started as a travel advisor, you need to pay a one-time enrollment fee of $179.99.
Then, you need to pay $39.95 per month to stay active in the system and keep earning commissions.
With your monthly fee, you'll get a website that'll help you plan your clients' trips and showcase special offers.
You'll also gain access to all of InteleTravel's resources for agents, including training materials, special discount sites, and more.
InteleTravel even gives you offers for personalized stationery and business cards and the opportunity to participate in an email marketing program to help you get new customers and land sales.
These costs can be a lot for people who want to start a business and profit as soon as possible.
But, unlike a lot of other MLMs, InteleTravel offers a couple of benefits to anyone who enrolls.
First, there's a money-back guarantee.
If you're not satisfied with the opportunity, you can contact the company to receive all of your money back (the one-time fee and your first month), no questions asked.
You just need to do it within your first 30 days.
There's also a profit guarantee that helps ensure that you make some money quickly after enrolling.
Earn Everything… nearly!
Join Opinion Outpost, one of the few faithful and honest survey panels and earn cash and gift cards for your opinion. Stack your points and redeem them: Simple! No hidden fees and completely free!


This guarantee provides you with assurance that you'll make and save more money than you've spent on your enrollment and monthly fees within your first year.
After your first year is up, you can contact the company to calculate your fees you've spent and the money you've saved and earned.
If you didn't make a profit, you'll get the difference back from InteleTravel.
You're also allowed to cancel your enrollment at any time if you feel that being an agent isn't right for you.
However, if you're outside of your 30-day period, you won't get your fees back.
How Much Can I Make?
Whenever a customer books travel products directly through your website or you do the booking for them by contacting a company directly or using InteleTravel's booking system, you'll earn commission.
New advisors get 70% commissions on all bookings and you don't have to meet any sales quotas to achieve that goal.
As you progress as an advisor, you can boost your commissions up to 80%.
Where it gets a little tricky is understanding where those commissions come from.
The commission you make comes from supplier commissions, or the commissions that InteleTravel makes to complete bookings.
Since InteleTravel is, in itself, a travel booking company, it earns commissions every time something gets booked through its system, like a flight or hotel stay.
You then earn up to 80% of those commissions rather than commissions on the full price of the booking.
In most cases, InteleTravel's commissions range between 10 and 15% of the full cost of travel, so you'll get up to 80% of that.
Let's do some math.
Say a customer paid $1,000 for a car rental, airfare, and a hotel stay through your booking site.
InteleTravel gets, say, 12% of that sale, or $120.
Once you reach 80% commissions, you'll get $96 from the sale.
It's not bad but remember that not all bookings will be that high either.
On the plus side, you can even get discounts for yourself when you register as a travel agent for InteleTravel.
So, not only can you make money, but you can also save on your own trips!
And, you'll get $50 commission for every travel agent you sign up who buys the enrollment kit to get started.
When they sell the enrollment kit to another agent, you'll get another $25.
Therefore, if you keep remembering to get other people on your team, you can end up with some decent passive income just from people enrolling.
What Do Others Say About the InteleTravel Opportunity?
InteleTravel seems to have a lot going for it and it's safe to say that it's one of the most popular, if not the most popular, business opportunity of its kind.
But, every MLM has its ups and downs.
I researched several online review sites with reviews from actual agents who either are currently enrolled in or have tried InteleTravel's business opportunity to see what they had to say:
Pro: Decent Commissions
This business has one of the better commissions plans I've seen.
It's relatively simple to figure out, too, so you don't have to dissect a bunch of words just to understand what you'll be making.
You get paid to get people on your team and book trips – it's that simple.
And, the higher the prices for travel, the more you can make.
Since traveling usually isn't cheap, you can stand to earn a decent amount of money on even one sale.
Pro: Money Guarantees
I like that InteleTravel offers guarantees for agents who aren't satisfied with the business opportunity or haven't made the money they expected to make in their first year.
Several other people agree with me that these guarantees are great to have in place, just in case they're needed.
It shows that InteleTravel genuinely cares about the happiness of their travel agents.
Pro: Agents Get Discounts, Too
Most MLMs do offer discounted pricing to their sellers, but when those discounts are for expensive stuff like traveling, it's even more worthwhile!
InteleTravel offers agents many of the same discounts your customers can get, plus some exclusive discounts for agents only.
So, you can benefit from saving money while you make money booking trips for clients.
Con: Income Disclosure Isn't Readily Available
As far as I know, MLMs now legally have to provide an income disclosure statement somewhere on their site.
This statement is designed to show people interested in the business what other agents actually make with their businesses so you can determine how much you might be able to earn.
I didn't find a statement on InteleTravel's site.
Instead, I had to search the web and eventually found it on PlanNet's site, which is InteleTravel's parent company.
Con: Costly Enrollment
The enrollment costs are quite expensive to start your business, and then you'll need to pay almost $40 per month to stay enrolled.
To make sure you aren't losing money, you'll need to at least make enough sales to earn commissions to cover your monthly costs.
Con: It's an MLM
There actually aren't that many complaints about InteleTravel, but one of the more common ones is simply that it's an MLM.
MLMs have gotten a seriously bad rap the last several years, mostly because they require you to keep recruiting people to earn a decent income.
Often, agents get pushy and turn people away from ever wanting to do business with the company.
If you're not into MLMs, then this just won't be the place for you.
InteleTravel Review: Is It Legit or a Scam?
InteleTravel is a legitimate company with a legitimate business opportunity for travel enthusiasts.
From what I found out through research, it seems like one of the better MLMs out there.
It has decent commissions and a product that a lot of people can get behind – traveling! – so it shouldn't be too difficult to sell.
Yes, you'll want to recruit people to maximize your earnings.
Yes, this business will probably take some time to get going.
But it definitely does seem like a great opportunity for someone who wants to both save money and make money as a travel agent.
If you've had experience as an independent travel agent for InteleTravel, we'd love to hear from you.
Please drop a comment below and let us know your thoughts.
Related Posts:
Earn Everything… nearly!
Join Ipsos iSay, one of the few Faithful and Honest survey panels and earn prizes, gift cards and donations. Stack your points and redeem them: Simple! No hidden fees and completely free!