Survey sites are opportunities to earn money for your time and opinions – but it can be difficult to know which are the best options to sign up for.
Need Easy Extra $250+/Month For Free?
There are common scams which charge people money to find them surveys to complete.
Survey Junkie operates under a similar system, but says it is completely free.
Is it legit, and is it worth signing up for?
What is Survey Junkie?
Survey Junkie call themselves "the most popular spot online to earn cash and rewards for sharing your thoughts".
I'm not sure whether they can definitely say they are the most popular but as they claim over 4,000,000 members, they certainly have a respectable membership size.
Survey Junkie is not a typical survey site, in that they do not directly offer surveys or market research opportunities.
Instead, Survey Junkie are a lead generation site, meaning they sign you up and use your details to match you to surveys offered by other companies.
The companies they partner with include MySurvey, Vindale Research and Pinecone Research, which are some heavyweights in the online market research world.  Survey Junkie pays you directly for your opinions, but they are not the creators of the surveys you will take.
Is It legit Or A Scam?
Survey Junkie is listed with the Better Business Bureau, although they are not accredited by them.
The BBB site says that Survey Junkie was incorporated in 2011, so they have had 6 years in business.
They currently have an A+ rating with the BBB, including a few complaints that were resolved to the satisfaction of the complainants.
There are many positive reviews of this company online, and they have a clear privacy policy and terms and conditions so that you can understand how they operate and what is required of members.
However, there are a few people online saying that Survey Junkie does not screen the websites they give your details to, and do not become involved if you don't get paid.
Based on this information, Survey Junkie is a real opportunity, but I would urge some caution when accepting surveys from them – check that the company they originated from is trustworthy before you supply them with details.
Who can join?
Survey Junkie members must be 18 years or older.  They must also live in either the US, Canada, Australia, or the United Kingdom.  Any countries outside of those mentioned will be region blocked.
Key Features
Curated surveys.  Survey Junkie provides a single location to access surveys from many companies.  You will also be pre-selected for these surveys based on your demographics, which means there is less likelihood that you will be disqualified mid-survey.
Points.  Survey Junkie awards points at a rate of 1,000 points for every $10 USD.  Points are awarded immediately and can be redeemed immediately once the minimum is reached.
Multiple devices.  Surveys can be completed on multiple devices including laptops and tablets – however, smartphones can only be used to complete mobile-only surveys.
Redemption options.  Points can be redeemed on eGiftcards for U.S. residents, or PayPal deposits.
How To Sign Up
Signing up means filling in your name and details, and then confirming that email address.
After doing this, I filled out the profiling questionnaire that fits you into your demographics to help Survey Junkie understand what surveys will suit you best.
I was awarded 25 points on sign up, and then began taking surveys.
Most were in the range of 20-200 points each, depending on the time they take and their difficulty and complexity.
After completing a few available surveys – I actually ran out!
I assumed that with so many companies, there would be many surveys available but there definitely weren't as many as I was hoping for.
However, if I refreshed the page or came back later, there were sometimes more options.
I think the survey requirements must fill up really quickly – either that or I am in a common demographic.
I never got the chance to participate but I heard a lot of good things about the focus groups.
They are a good way to make money faster than with normal surveys.
I had no trouble with points being accredited to my account, and no problems redeeming them for a PayPal deposit – it was fast and simple.
It did take a long time to earn enough points.
I personally didn't keep my account – I had no problems with the site but I know there is better out there.
Earning Points
To reach the minimum cash out value of $10, you will need 1,000 points.
You can redeem your points for a PayPal deposit – or, if you live in the U.S. you can choose from a range of eGIftCards.
You will earn between 20-200 points for most surveys, so as long as there are surveys available, it doesn't take too long.
Your points will never expire as long as you keep your account active by taking at least one survey within a 12-month period.
Points should appear almost instantly, even if they are pending – and when you cash out, your deposit or eGIftCards should happen automatically as well.
If it's been longer than 24 hours, get in touch with customer support.
Cashing Out.
You can partially cash out your points if you select the eGIftCards option, but if you select PayPal you will need to cash in the whole amount.
So, if you had $25 worth of points and you wanted a $15 voucher plus a $10 PayPal deposit, select the eGIftCards first, and then redeem the rest via PayPal.
Pros and Cons
Pros:
Very attractive and professional website
Easy to use
Free to join
Account credited almost instantly
PayPal option for checkout
Low minimum amount
Varied surveys
Partnerships with major companies.
Cons:
Personal information is shared between a large number of sites.
Not as many surveys available as expected
Only surveys available, no variety
Don't get the best out of each site
Customer Complaints
There are common complaints to almost all survey companies.
If I'm honest, I feel like most of the complaints made about legitimate sites could be avoided by reading the terms and conditions, and having realistic expectations.
However, when you are about to entrust a site with your personal information it is a good idea to review what other people say about their experiences there.
Spam email.  Although there used to be many complaints about the high volume of email that members started to receive almost instantly, it appears that Survey Junkie has addressed the issue.  I didn't receive very much email at all.  Remember to always have an email address dedicated only to survey sites so that your regular email address isn't clogged up.  You can change your email preferences in your account settings.
Accounts deleted.  There are a number of reasons that someone's account might be deleted, and it's unfair to make a judgment without knowing the circumstances.  However, the terms and conditions will tell you the reasons that Survey Junkie might delete a member's account.  If you feel that it was unfair, you can contact customer support.
Not receiving earnings.  Some members say they never received their earnings.  Survey Junkie says that if your points have not been credited to you after 24 hours, you should contact customer support.  Mistakes do happen, so make sure you know what you are entitled to.
Unpredictable earnings.  There are not as many surveys as I expected, and many people say the same thing.  You have to act quickly to take part in a survey, before the limit is reached by other members.  Be realistic about how much you might earn through Survey Junkie – you will not get rich, no matter what the scammers say.  Treat it as something to earn some pocket money in your spare time, and you will be happier with the results.
Should You Sign Up?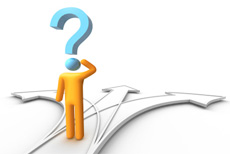 It would save you time to join with Survey Junkie instead of signing up to each site individually, but by letting Survey Junkie direct you to different sites you are trusting them to pick good companies to entrust with your information.
Another negative feature is that Survey Junkie really only offer surveys, whereas other companies offer a range of ways to make money, even while getting further discounts on products you would usually buy.
Sites like Swagbucks are better at earning you money because they reward you for things you are already doing.
They are also completely trustworthy and have a long history of customer satisfaction.
If you wanted to do only surveys, and don't care too much about where your information is going, then Survey Junkie isn't a terrible option.
However, I personally prefer to handpick a few sites that I know I can trust to make me the most money, and stick with them.
Read my article: 39 Legitimate Online Survey Sites That Actually Pay Cash
You could do worse than Survey Junkie, but you definitely could do better.
Official site: www.surveyjunkie.com
Related Posts: