Is Survey Junkie A Scam? I Signed Up To Find Out. (UPDATED 2021)
Updated on: by Amy Kennedy
Paid online surveys are opportunities to earn money for your time and opinions – but it can be difficult to know which are the best options to sign up for.
There are common scams which charge people money to find them surveys to complete.
Survey Junkie operates under a similar system, but says it is completely free.
Is it legit, and is it worth signing up for?
We're going to answer all your questions in this review, like "Is Survey Junkie safe?" and "Is it a reliable way to make money from home?"
Let's be real – this review isn't going to teach you how to make 1000 dollars fast just by taking surveys.
But you might be able to use Survey Junkie to make a reliable extra $50 or more a week when you use it correctly.
What is Survey Junkie?
Survey Junkie is a legitimate and well-respected market research company. They have over 4,000,000 members, which is obviously a very respectable membership size.
Survey Junkie is a survey site that provides direct survey opportunities to its members.
Their main purpose is to provide direct survey opportunities to their members and open that window of communication between consumers and brands.
They also allow members to sign up to certain third-party panels.
However, this is just an extra opportunity for those who are interested.
This service is provided at no charge to their members, meaning you can access a wide range of surveys in a single location.
Survey Junkie Reviews: Is It Legit Or A Scam?
Survey Junkie is legit.
They are listed with the Better Business Bureau.
I know that's not always a tell-tale sign that a company is legit, but it's usually a good starting point to check if you're not sure.
You can use the site to find out what experiences people have had with the company in the past and if there have been any unresolved issues the company doesn't seem to address.
The BBB site says that Survey Junkie was incorporated in 2011, so they have had 6 years in business.
This is important to note because many illegitimate survey panels are brand new and won't have that successful history.
They currently have an A+ rating with the BBB, including a few complaints that were resolved to the satisfaction of the complainants – a great sign that the business listens and responds to its members (and actually cares what they have to say!).
There are many positive reviews of this company online.
The website is featured on the popular online review site Trustpilot, where they have more than 3000 reviews and is one of the highest rated survey sites.
The company has a clear privacy policy and terms and conditions so that you can understand how they operate and what is required of members.
This is super important!
If a company doesn't list this information, then it's almost always a sign that they either don't have these important policies in place or they don't want you to find out about their shady practices.
With its combination of good reviews, resolved complaints with the BBB, and outlined policies on its website, it's safe to say that Survey Junkie is a site you can trust.
Who can join?
Survey Junkie members must be 18 years or older.  They must also live in either the United States, Canada, and Australia.
Any countries outside of those mentioned will be region blocked.
Although it's not a necessity, it might benefit you to also have a PayPal account, since you can choose between PayPal, bank transfer, and gift cards as your payment redemption methods.
Key Features
Easy sign-up.Sign up is free, and a very quick and simple process.
A high number of surveys.  Survey Junkie provides a single location to access surveys from many companies.  There are many surveys available, and new opportunities are available daily.
Curated surveys.  You will be pre-selected for these surveys based on your demographics, which means there is less likely that you will be disqualified mid-survey.  If you are disqualified, you will still earn a small number of points.
Survey Junkie awards points at a rate of 1,000 points for every $10 USD.  Points are awarded immediately and can be redeemed immediately once the minimum is reached.
Multiple devices.  Surveys can be completed on multiple devices including laptops and tablets – however, smartphones can only be used to complete mobile-only surveys.
Low payout threshold.  Points are received automatically, and the minimum is only $10 before you are able to redeem them for a reward of your choice.
Redemption options.  Points can be redeemed on eGift cards or bank transfers for U.S. residents, or PayPal deposits. There are no fees to redeem points.  Rewards are sent immediately after redemption, so there is no lengthy wait on receiving your chosen reward.  You can even earn points for surveys you don't qualify for, which is different than many other sites.
Great website. The website is easy and quick to navigate, with a simple interface that is designed to be user-friendly.  The company offers excellent online support for its members, so if any issue does occur you would be able to talk to an employee and receive a quick response.
Large survey inventory. They really have a lot of surveys available, I had a hard time going through all the ones available.
Sign-Up Bonus. This is one panel that gives you a bonus just for signing up. Create your account and verify your email to get 25 free points, which is equal to $0.25. You can also complete more profile screeners and take the tour for new users to gain more bonus points before you even begin taking full surveys. Completing your profile awards you with 50 points!
Types of Research Survey Junkie Offers
Survey Junkie actually offers much more than just the online surveys you're used to taking, although these are its most popular and common types of research.
Survey Junkie will ask you upon signing up what types of surveys you're interested in participating in.
You can opt in or opt out of any of them when you sign up and you can always fix your preferences by heading to your account settings later.
Here are some of the different survey types you can participate in:
Regular Online Surveys
These are traditional online surveys you'll take on your computer, answering questions – usually in multiple-choice form – to help shape various industries.
Some are really quick while others can be lengthy and take 20 minutes or more.
Of course, for longer ones, you'll also get more points for completing them.
Product Testing
You can earn between $25 and $100 plus get free products through Survey Junkie's product testing opportunities.
These surveys will gift you with items that shop to your home.
Clients sometimes want consumers like you to be able to see, feel, and actually use a product before sharing your opinions on it.
When you do a product test, you'll have some time to use the product to get a feel for it and then you'll answer a survey – usually online – to share your opinions about it.
Online Focus Groups
Online focus groups pay between $25 and $150.
These are typically longer, more in-depth versions of traditional surveys that might be split over a few hours or days.
Since you'll spend more time on them, you'll get more money for participating in them.
It's difficult to qualify for these focus groups, however, because clients are typically looking for a very specific type of person to answer their questions.
In-Person Focus Groups
In-person focus groups are also sometimes hosted by Survey Junkie.
These are like online focus groups only you'll need to attend a group at a physical location to participate.
People in small areas might not have as many of these opportunities available to them as those in cities and large towns where they're usually held.
These focus groups will show up on your homepage, or you might get a phone call or email invitation, if they're available to you.
These also pay $25 to $150 each.
Phone Surveys
If you're interested in sharing your opinions over the phone, you can opt into Survey Junkie's phone surveys, which pay between $5 and $100 each, depending on their length.
These surveys can be helpful when you have a lot to say about a product, brand, etc., because you can't always translate all your opinions via online surveys alone.
Make sure you add your current phone number to your profile when you opt in.
How To Sign Up
Signing up means filling in your name and details, and then confirming your email address.
The sign up form is quick, and you can even save some time by signing up with your Facebook account.
After you do so, you'll need to fill in your gender, birth date, and zip code.
After completing this process, I could login and fill out the profiling questionnaire that fits the member into their demographic to help Survey Junkie understand what surveys will suit them best.
I was awarded 25 points on sign up, and then began taking surveys.  Most were in the range of 20-200 points each, depending on the time they take and their difficulty and complexity.
After completing a few available surveys – I actually ran out!  I assumed that with so many companies, there would be many surveys available but there definitely weren't as many as I was hoping for.
However, if I refreshed the page or came back later, there were more options.
I think the survey requirements must fill up really quickly – either that or I am in a common demographic.
Checking frequently would remove this issue.
I never got the chance to participate but I heard a lot of good things about the focus groups.
They are a good way to make money faster than with normal surveys, but unfortunately, they don't come around much.
Another tip after signing up: Be sure to check the top of your homepage.
This section usually has a high-paying survey opportunity for you that you could qualify for.
My current one, for example, is a 50-minute survey that pays 390 points, or $3.90, which isn't bad.
Survey Junkie will often keep one of these right at the top for you to start with when you log in.
Why It's Crucial to Complete Your Profile Before Taking Surveys
You'll notice after signing up that Survey Junkie gives you 50 points just to complete your profile.
If you don't care about the bonus points, you might skip this step.
Let me tell you why you shouldn't skip it, though.
Survey Junkie operates like most other survey panels do.
It has its own algorithm that searches through member profiles before releasing surveys to see what members it should send the surveys to.
The profiles will match specific things a survey needs.
For example, if a survey was about dog food, Survey Junkie wouldn't want to invite people who only have birds as pets (something your profile asks!) to the survey because it's not relevant to them.
Every survey will be targeted toward a specific interest or type of individual.
Your profile pinpoints exactly who you are, what you do, and what you like, which helps you get matched with the right surveys.
Therefore, most of the surveys on your dashboard should be relevant to you, although it's not a perfect science.
If you don't fill out your profile completely and honestly, then you might not get a lot of survey opportunities.
Or, worse – you could get disqualified from most surveys you try to take, which means you're wasting time taking surveys and not getting paid for them.
Unlike a lot of survey panels, Survey Junkie does pay you for any disqualifications, but only 3 points.
That's just $0.03, and you could end up wasting 10 minutes just for the qualifying process.
Completing your profile ensures that you're the right fit for Survey Junkie surveys and helps you match with more of them that you'll be able to complete instead of getting disqualified from them.
Plus, you get 50 points for free, so there's no reason not to!
You'll also get an extra 10 points for every profile screener you take.
These are typically quick surveys with just a few questions that ask you more about your interests, hobbies, shopping habits, etc.
They each help to shape your profile even further to get you better-paying surveys.
You don't have to complete them all at once, but try to finish them up as quickly and accurately as possible to start getting access to more surveys.
Adding the Survey Junkie Extension
More recently, Survey Junkie rolled out an extension that you can download for your browser.
If you do decide to install it, you'll get an extra 150 points, which is equal to $1.50.
You can do this as soon as you sign up and verify your account.
The Survey Junkie extension sits in your browser without bothering you.
It basically tracks your online activity – without sharing any personal details of yours, like information you enter into websites – to share with companies for market research purposes.
The extension helps get a better idea of what people like you do online, how you use the internet for everyday tasks, and what on the web is of the most importance to you.
It's completely optional, so if the extension seems like it's too much of a privacy invader, you absolutely don't have to use it.
However, it's a good way to get some bonus points if you don't mind having it installed.
As far as I'm aware, you won't continue to get points by keeping it installed, although Survey Junkie doesn't really explain this well.
To earn your 150 bonus points, you'll need to keep it installed for at least 30 days.
After that, you're free to remove it without penalty.
Earning Points
To reach the minimum cash out value of $10, you will need 1,000 points.
You can redeem your points for a PayPal deposit – or, if you live in the U.S. you can choose from a range of eGift Cards.
You will earn between 20-200 points for most surveys, so as long as there are surveys available it doesn't take too long.
Your points will never expire as long as you keep your account active by taking at least one survey within a 12-month period.
Points should appear almost instantly, even if they are pending – and when you cash out, your deposit or eGift Cards should happen automatically as well.
If it's been longer than 24 hours, get in touch with their (excellent) online customer support.
Cashing Out
You can partially cash out your points if you select the eGift Cards option, but if you select PayPal you will need to cash in the whole amount.
So, if you had $25 worth of points and you wanted a $15 voucher plus a $10 PayPal deposit, select the eGift Cards first, and then redeem the rest via PayPal.
I had no trouble with points being accredited to my account, and no problems redeeming them for a PayPal deposit – it was fast and simple.
Survey Junkie does mention during the sign-up process that it may need to verify your identity before it issues your payment.
You can learn more about this process in the FAQ section.
Generally, Survey Junkie will verify that you're the person you say you are by texting your phone number or asking a series of questions only you would know the answer to.
This way, the company can be sure that they're sending the payment to the right person.
It's more steps to take, but they're necessary to ensure non-fraudulent payments (which is better for you in the long run!).
You can also elect to have your rewards sent via a bank transfer, but this option is only available to U.S. residents.
Survey Junkie also notes in its Help section that it only deals with United States currency, so all payments will also be made in USD.
Also, if you're planning to use PayPal or a bank transfer, you'll need to withdraw all your points at once instead of only a portion of them.
However, with a gift card, you can just use a portion of your points since they only come in whole dollar denominations.
What are my eGift Card Options?
Survey Junkie has several eGift cards to choose from, which is always something I personally look for before I join a site.
I like knowing there are options so I'm not always stuck with the same payment method.
I usually use PayPal, but sometimes having gift card options available is great, especially when birthdays or holidays are around the corner.
Survey Junkie currently offers gift cards from top retailers like:
Amazon
Starbucks
Walmart
Target
Unfortunately, to see the whole list, you'll need to have enough points to cash out (minimum of 1,000) which I don't yet after redeeming my first set for PayPal cash.
Will I Need to Pay Taxes on My Survey Junkie Earnings?
It's important to note that those living in the United States need to treat their earnings from Survey Junkie like they would any other non-employee gig.
That means that you'll need to set aside some money for taxes if you earn over $600 from Survey Junkie during a calendar year.
Survey Junkie will not hold taxes for you, so this is your responsibility.
If you do earn that much from the survey panel, then Survey Junkie will issue you a 1099 to use for your taxes.
The company will contact you first to fill out a W-9 with your tax information, which is required before it issues your 1099.
You should wait for your 1099 to come in the mail before filing your taxes for the year.
Read More: 50+ Legitimate Online Survey Sites That Actually Pay Cash
Pros and Cons
Pros:
Very attractive and professional website
Easy to use
Free to join
Account credited almost instantly
PayPal option for checkout
Low minimum amount
Varied surveys
Partnerships with major companies.
Excellent Help section
Paid even when you disqualify
Cons:
Not as many surveys available as expected
The member might not get the best out of each site
Product testing and focus group opportunities are few and far between
Only 3 points paid when disqualified from a survey
No app for on-the-go survey taking
Customer Complaints
There are common complaints to almost all survey companies.  If I'm honest, I feel like most of the complaints made about legitimate sites could be avoided by reading the terms and conditions and having realistic expectations.
However, when you are about to entrust a site with your personal information it is a good idea to review what other people say about their experiences there.
Spam email.  Although there used to be many complaints about the high volume of email that members started to receive almost instantly, it appears that Survey Junkie has addressed the issue.
I didn't receive very much email at all.  Remember to always have an email address dedicated only to survey sites so that your regular email address isn't clogged up.  You can change your email preferences in your account settings.
Accounts deleted.  There are a number of reasons that someone's account might be deleted, and it's unfair to make a judgment without knowing the circumstances.
However, the terms and conditions will tell you the reasons that Survey Junkie might delete a member's account.  If you feel that it was unfair, you can contact customer support.
Not receiving earnings.  Some members say they never received their earnings.
Survey Junkie says that if your points have not been credited to you after 24 hours, you should contact customer support.
Mistakes do happen, so make sure you know what you are entitled to.
Terms violations. Some Survey Junkie users say that they try to cash out but get told to contact customer service first. When they do, the members say that the support team only gives them a short answer about violating a rule or the terms and conditions.
Unfortunately, they don't get much more of an explanation than that. However, many also say that the support team is quite helpful, so you might just want to send along another ticket for a better explanation of your violation.
Should You Sign Up?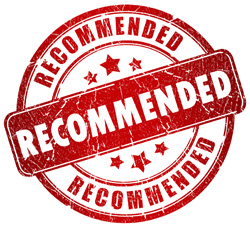 Some people spend hours signing up for individual market research companies, and then have to check each website for available surveys.
Survey Junkie has the same surveys available from the same top market research companies, but has done the hard work for you – at no cost to you.
While you will have many surveys available to you, you could also be lucky enough to be chosen for in-home product testing or a focus group.
This program is completely free, very trustworthy and has high ratings from neutral regulatory websites.
When you have earned points, they are accredited directly and immediately to your account.
If you are looking to earn some money from home taking advantage of market research opportunities, this website is a fantastic way to get access to many different websites at once.
Survey Junkie is highly recommended as a way to get rewarded for your thoughts and opinions from the comfort of your own home.
Official site: www.surveyjunkie.com
Related Posts: