12 Survey Junkie Hacks to Make More Money
Updated on: by Amy Kennedy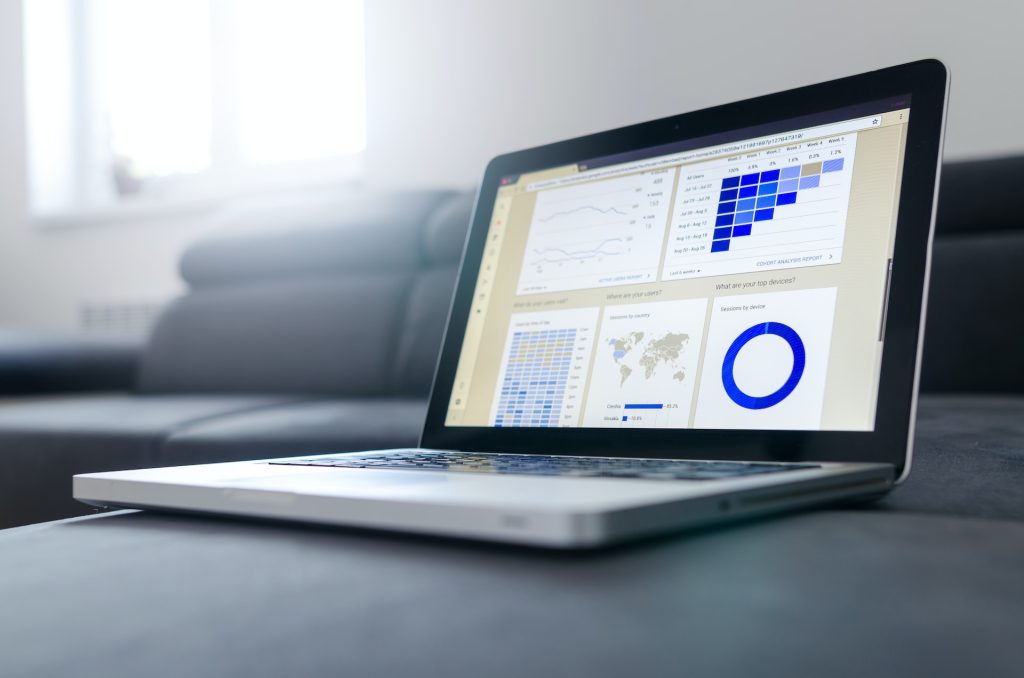 If you're using Survey Junkie to earn some extra cash, you'll want to maximize your earnings.
Need Easy Extra $350+/Month For Free?
Survey Junkie is a popular online survey platform that rewards users for sharing their opinions.
To help you get the most out of this platform, we've compiled 12 effective hacks that can optimize your survey-taking strategy, enhance your Survey Junkie profile, and boost your rewards.
However before we look at the hacks, what does Survey Junkie entail?
How Survey Junkie Works
Survey Participation
At its core, Survey Junkie connects users with market research companies seeking consumer opinions. These companies create surveys on various topics, products, and services.
As a Survey Junkie member, you'll receive invitations to participate in these surveys based on your profile information.
When you complete a survey, you earn points that can be redeemed for cash or gift cards. The number of points you earn varies depending on the length and complexity of the survey.
Typically, longer and more in-depth surveys offer higher rewards.
Profile Importance
Your Survey Junkie profile is a critical element of your success on the platform. It's essential to fill out your profile accurately and comprehensively.
Survey providers use the information in your profile to match you with surveys that align with your demographics and interests.
Completing profile surveys and keeping your profile up-to-date can also lead to more survey invitations. These profile surveys help fine-tune your profile, making it more appealing to survey providers and increasing your chances of receiving high-paying survey opportunities.
Getting Paid with Survey Junkie
Points and Rewards
Survey Junkie rewards its members with points for each survey completed. These points can be exchanged for cash via PayPal or for gift cards to popular retailers.
Survey Junkie provides a transparent points-to-cash conversion rate, allowing you to easily track your earnings.
Payment Threshold
Survey Junkie has a minimum payment threshold that must be met before you can redeem your points. This threshold varies but is typically around $10.
Once you reach this threshold, you can choose to cash out or continue accumulating points for larger rewards.
Need Easy Extra Cash?
Pinecone Research, a leading name in online survey panel honesty, absolutely guarantees $3 cash for every survey you complete!
Take advantage of their time limited New Membership drive and register NOW. Join today: 100% free!


Now let's look at the hacks to help you make more money:
Optimize Your Survey-Taking Strategy
Survey Junkie success hinges on your ability to fine-tune your survey-taking strategy. Here are four critical factors to consider in optimizing your Survey Junkie journey:
1. Selecting the Right Surveys
Survey selection isn't just about quantity; it's about quality and relevance. Not all surveys are created equal, and this is where your profile and interests play a pivotal role.
When you complete your Survey Junkie profile, you provide essential information about yourself. Survey providers use this information to match you with surveys that align with your demographics and interests.
Why is this crucial? Well, higher-paying surveys often have specific target demographics in mind. If you match their criteria, you're more likely to receive invitations to these lucrative opportunities.
Therefore, maintaining an accurate and up-to-date profile is not just a suggestion but a crucial step towards earning more on Survey Junkie.
2. Complete Surveys Consistently
Imagine Survey Junkie as a virtual piggy bank – the more you feed it, the fatter it gets. Consistency in survey taking can significantly impact your earnings.
Make it a daily habit to log into your Survey Junkie account and check for new surveys. Treat it like a part-time job, setting aside dedicated time each day to take surveys.
Why is this important? Survey availability varies, and some surveys have limited slots that fill up quickly.
By being consistent and proactive, you increase your chances of grabbing these opportunities as soon as they become available. Remember, the more active you are, the more opportunities you'll have to earn money.
3. Timing is Key
Have you ever wondered why some days you seem to find surveys more readily than others? That's because survey availability can fluctuate throughout the day.
To maximize your earnings, it's essential to experiment with different times.
In general, early mornings and late evenings tend to be prime time for surveys, as this is when survey traffic is at its peak. However, your experience may vary.
Try taking surveys at different times throughout the day to see when you have the most success. By adapting to Survey Junkie's rhythm, you can increase your opportunities to make money.
4. Survey Speed and Accuracy
When it comes to survey-taking, quality matters as much as quantity. Survey providers value respondents who answer questions honestly and thoughtfully.
Rushing through surveys or providing inconsistent answers can lead to disqualifications.
Why does this affect your earnings? Survey providers are looking for reliable participants who consistently provide accurate data.
If you maintain a good track record for speed and accuracy, you'll be seen as a valuable asset. This translates into more survey invitations in your inbox.
Enhance Your Survey Junkie Profile
To maximize your potential earnings on Survey Junkie, enhancing your profile is crucial. Here are three key aspects to focus on:
5. Profile Completeness
Your Survey Junkie profile serves as your digital resume, and its completeness is your ticket to receiving more survey invitations. Ensure that you fill out all profile sections comprehensively, providing personal information, interests, and demographics.
The more detailed your profile is, the better Survey Junkie can match you with surveys tailored to your background and preferences.
Why is this important? A complete profile helps Survey Junkie's algorithms identify surveys that are a perfect fit for you, increasing the likelihood of receiving invitations to high-paying surveys.
It's like opening the door to more opportunities simply by sharing a bit more about yourself.
6. Profile Surveys
Profile surveys are your secret weapon in fine-tuning your profile for maximum earnings. These surveys are designed to collect specific information about you, and they play a pivotal role in shaping the surveys you're eligible for.
Take the time to complete these profile surveys whenever they become available.
Why should you prioritize these surveys? Profile surveys can lead to higher-paying opportunities.
By consistently updating your profile surveys, you ensure that your profile remains current and aligned with the evolving requirements of survey providers. This proactive approach ensures you don't miss out on any relevant invitations, ultimately increasing your earning potential.
7. Profile Picture
Believe it or not, the small image associated with your profile can make a big difference. Adding a profile picture personalizes your Survey Junkie account and can boost your credibility in the eyes of survey providers.
Choose a friendly and professional image that portrays you in a positive light.
Earn Everything… nearly!
Join Opinion Outpost, one of the few faithful and honest survey panels and earn cash and gift cards for your opinion. Stack your points and redeem them: Simple! No hidden fees and completely free!


Why does a profile picture matter? When survey providers see a real face associated with a profile, it humanizes the interaction.
It suggests that you're a genuine respondent, which can lead to more survey invitations. This small effort of adding a picture can go a long way in increasing your Survey Junkie earnings.
Maximize Your Rewards
To make the most of your Survey Junkie earnings, it's essential to strategize how you redeem your hard-earned points. Here are three tactics for maximizing your rewards:
8. Redeem Points Strategically
Survey Junkie offers multiple reward options, from cash to gift cards and PayPal payments. Your choice of redemption method can impact the overall value of your earnings.
It's crucial to consider your preferences and needs when deciding how to redeem your points.
Why does this matter? Depending on your goals, some redemption options may yield higher returns. For instance, if you prefer cash, opting for PayPal payments might be more efficient since you can easily transfer the money to your bank account.
On the other hand, if you shop frequently at specific retailers, gift cards for those stores can provide added value. Through strategically choosing your redemption method, you can make your Survey Junkie earnings work best for you.
9. Referral Program
One often overlooked avenue for increasing your Survey Junkie income is the referral program. By referring friends, family, or acquaintances to Survey Junkie, you can significantly boost your earnings.
Encourage your network to join the platform and experience the benefits of participating in surveys.
Why should you take advantage of the referral program? When your referrals complete surveys, you earn a percentage of their earnings as a commission.
This means that your Survey Junkie income can grow passively as your referrals actively engage with the platform. Through building a network of active users, you can steadily increase your earnings over time.
10. Participate in Focus Groups
While standard surveys are the backbone of Survey Junkie earnings, focus groups are the hidden gems. Focus groups often pay more generously than regular surveys.
To make the most of these opportunities, keep a vigilant eye out for them in your Survey Junkie dashboard.
Why are focus groups valuable? These specialized surveys are designed to gather in-depth insights from a select group of participants.
To ensure you qualify for focus groups, make sure your profile is comprehensive and up-to-date. Actively participating in these higher-paying studies, you can significantly boost your Survey Junkie income.
Survey Junkie Tips and Tricks
To make the most of your Survey Junkie experience and maximize your earnings, it's essential to be armed with some savvy tips and tricks. Here are four valuable insights:
11. Avoiding Survey Disqualifications
Survey disqualifications can be frustrating, but there are strategies to minimize them. First and foremost, carefully read the survey requirements before starting.
This ensures that you meet the criteria and are less likely to be disqualified.
Additionally, provide honest and thoughtful answers to survey questions. Rushing through surveys or offering inconsistent responses can trigger disqualifications.
Being mindful and consistent in your survey responses will increase your chances of completing surveys successfully.
Why is this important? Avoiding disqualifications means you'll spend more time earning and less time being screened out of surveys. It's a simple but effective way to boost your Survey Junkie income.
12. Multiple Survey Sites
While Survey Junkie is a fantastic platform, don't limit yourself to just one. Consider signing up for multiple survey sites. Why? Different survey sites may have varying survey opportunities, and diversifying your survey-taking sources can increase your overall earnings.
By participating in multiple survey sites, you can access a broader range of surveys, increasing your chances of finding high-paying ones.
Keep in mind that each site may have its own payment thresholds and redemption options, so explore and choose the ones that align best with your goals.
Conclusion
Survey Junkie offers a genuine opportunity to make money online by sharing your opinions.
By implementing these 12 Survey Junkie hacks, you can optimize your survey-taking strategy, enhance your profile, maximize your rewards, and avoid common pitfalls.
Take action and start increasing your Survey Junkie earnings today.
Happy surveying!
Related Posts:
Earn Everything… nearly!
Join Ipsos iSay, one of the few Faithful and Honest survey panels and earn prizes, gift cards and donations. Stack your points and redeem them: Simple! No hidden fees and completely free!