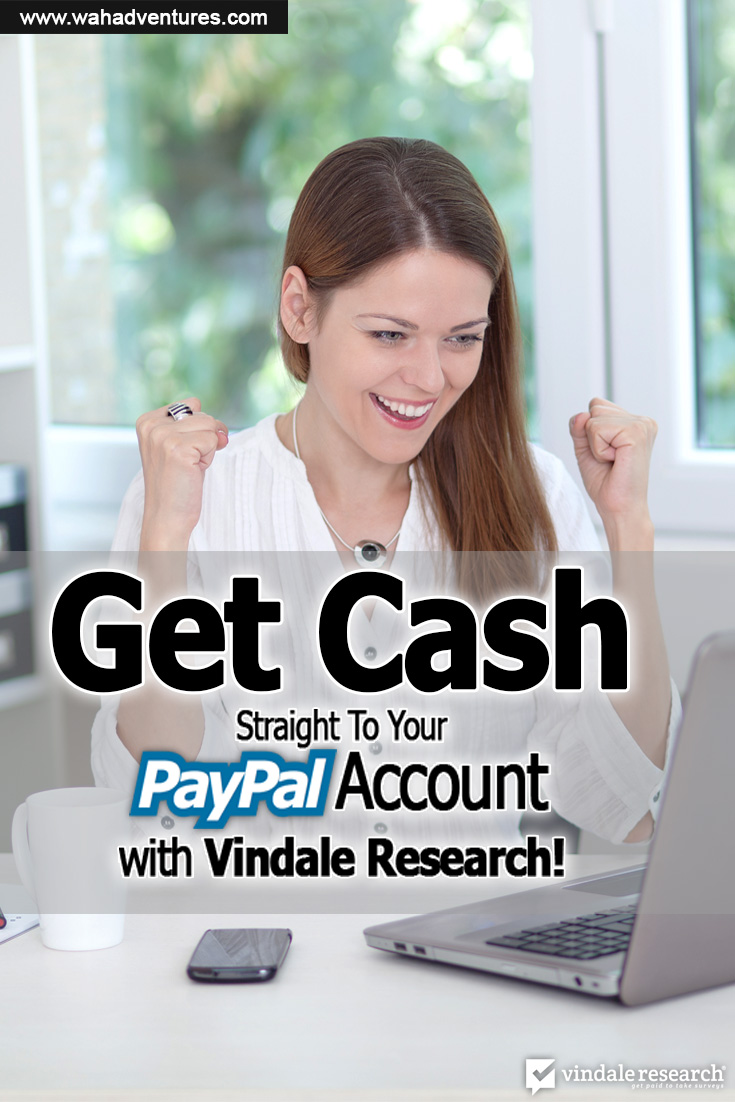 Vindale Research has been around for more than 12 years, making it one of the oldest survey sites.
In an industry saturated with the same model of market research websites that have only slight variations, Vindale Research manages to take a fresh approach to making money by taking surveys.
A reputable site that is easy to use, and offers a variety of ways to achieve a cash payout?
This is definitely worth investigating.
Scam or Legit?
Vindale Research has had many years offering surveys, and are a well-known company.
They are accredited with the Better Business Bureau under SayForExample, Inc., and have achieved an impressive A- rating.
Vindale Research is definitely a legitimate company, and provides its members with a genuine way to earn money from home.
Vindale states that they have worked with global brands such as Netflix, Disney and Amazon.
They also claim to have paid more than $5 million total to their members.
Such high-profile clients and a large total payout helps establish their legitimacy.
However, sometimes when people refer to a company as a scam, they mean that they feel misled by the company.
Vindale Research does have mixed reviews.
There are many success stories, but there are also some complaints.
I looked into the types of complaints being made to see what problems the company might have. Most often, the problem that people have is the low payment rate, and that they struggle to meet the minimum requirement for payment.
I can understand their frustration, but unfortunately survey sites are not a "get rich quick" scheme – if you think of it as supplemental income during your free time rather than an employment opportunity, you are more likely to have a positive experience.
Vindale Research is definitely not a scam, in the sense of deliberately setting out to deceive their members.
Try to be as informed as possible about what you are signing up for – and reading reviews is a great place to start!
I decided to do some research, and sign up myself.
How it Works
Vindale Research has more ways of earning money than most survey sites, but it still primarily operates on the basic model of most market research companies.
Businesses pay market research sites to access their large pool of survey-takers.
Most surveys are aimed towards a certain group of people; for example, they will often only direct questions about shopping items to a person who indicates that they are responsible for the majority of the household shopping.
If you received this screening question and selected the option to say that you do not do the majority of the shopping, it is likely that you will be screened out of the survey, and unable to continue or earn money from that opportunity.
However, there are many different demographics that the companies look for – it is best to be honest, as you never know who they are looking for!
Ways of Earning Money
Take surveys. Companies pay Vindale Research to have access to you and your fellow members, and then Vindale Research pays a small amount to each person who took the survey. Members may need to take many surveys to save enough money to cash out. Vindale gets paid for their pool of members, companies get valuable market research and you get paid cash. It is a system that works for everyone, and you can be involved from the comfort of your own home!
Watch videos. We all watch ads, but Vindale will pay you to do it! You can earn up to $0.25 to watch a short video.
Email links. Vindale sends out emails with affiliate links that will earn you around $0.10 for every time you click on that link and follow through. In this case, advertisers are spending money to make sure their product or service is being seen. It takes a short amount of time to complete and the money adds up.
Cash contests. You can sign up for Cash Contests and earn up to $15, every day. The best way to find these is by participating in their social media and following the blog.
Trialing products. Members of Vindale Research can choose to trial products and services for free, or for a low cost that is later reimbursed. This is the source for other complaints, because some people might sign up to test an online dating site, for example, but forget to cancel their subscription. While Vindale will pay them for the single month, if the subscription is not canceled the member will lose money. The key is to clearly read the instructions and conditions.
Refer friends and family. This is a common incentive among survey sites, but what is not common is that there is $5 on offer for each referral that results in someone signing up to Vindale Research. It does not take long to add up.
Post a selfie. Once a member cashes out their money, they can earn a further $5 by sending in a smiling selfie of them receiving their check or PayPal payment. Vindale Research gets positive press, and the members get $5 – another win-win situation!
My Experiences
I signed up for Vindale Research after reading their FAQs.
I was impressed to learn that the longest they anticipate you waiting to be credited is 5 days – some sites take up to six weeks! I signed up using my laptop, but I notice some features are available on mobile phones and tablets.
These devices appear to not have full functionality though, so it is better if you use a desktop computer.
Signing up is completely free – Vindale research do offer some product and service testing that you must pay for initially and then be reimbursed, but these are optional and I chose to skip them.
If you do participate, you would pay for a service – say it cost $15, which comes out of your pocket.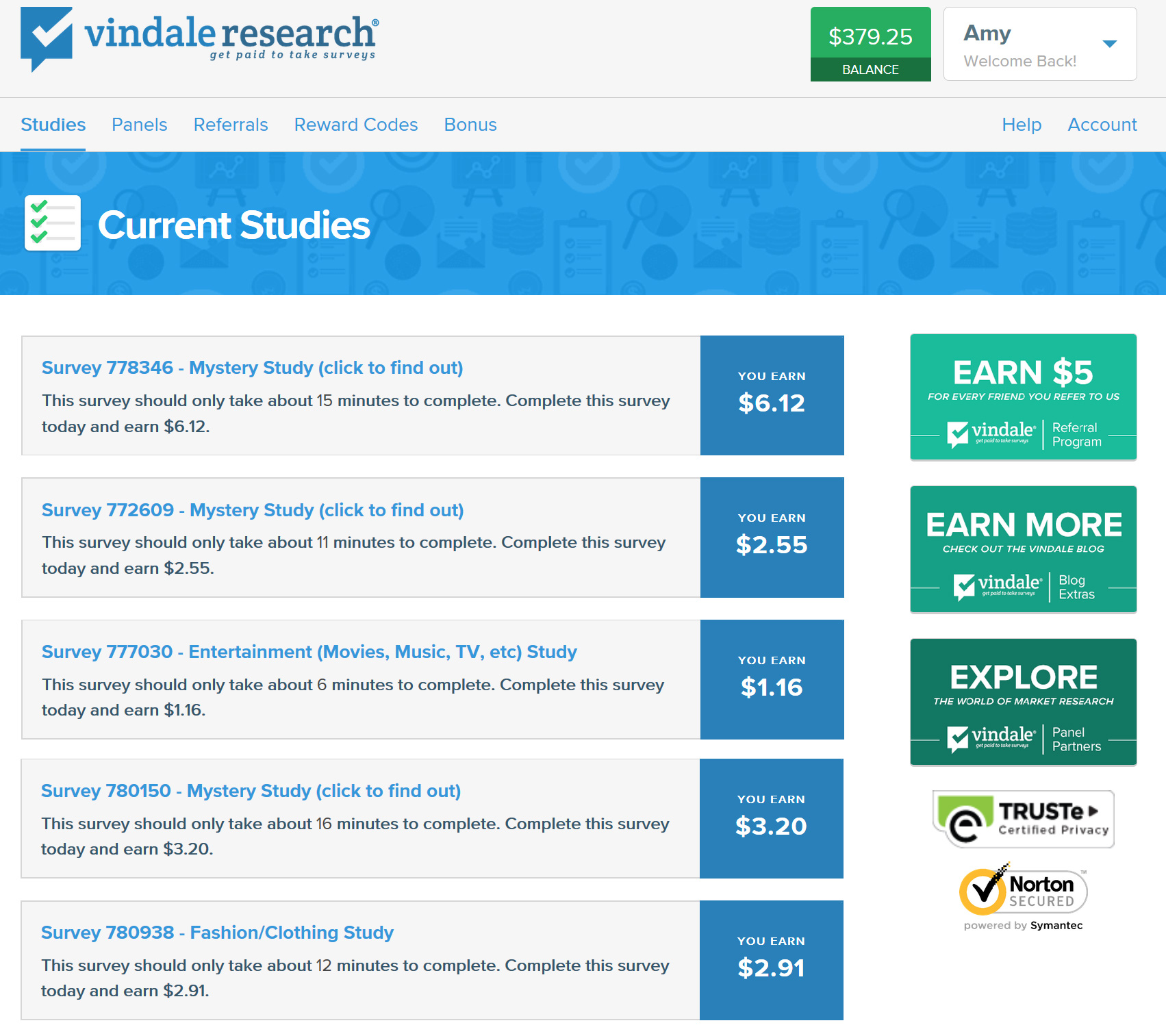 You use the service and provide reviews, after which Vindale might pay you $20 – your original investment of $15 plus a $5 payment.
Don't forget to unsubscribe to the service if you do not wish to continue – any payments past the original trial period will not be reimbursed by Vindale. It is very important to read the information and conditions very carefully.
I began by filling in the same personal information that all survey sites require, which allows Vindale to decide which surveys I am eligible to apply for.
I noticed that they have further information and help resources available through the member log-in.
I was able to complete surveys immediately, and happy with my $2 bonus on sign-up.
I have a long way to go before I achieve the cash-out amount of $50, but there are plenty of surveys to complete, including a daily survey.
What I Did Not Like
One of the first issues I had is that there is a lot of contact from Vindale Research via email.
Most emails were about affiliate companies and links. It can be a bit overwhelming.
You do have the choice to unsubscribe, or you can redirect the emails to your junk folder in order to sort through them later.
On a number of surveys, I answered quite a few screening questions before being told I was ineligible.
While annoying, it is unfortunately very common to all survey sites.
My Overall Impression
Vindale research had a professional look to the website, which was straightforward and easy to use.
The help resources were great as well, with lots of information.
I was able to earn money immediately, and because Vindale's earning are in dollars instead of points, you can make very clear decisions about whether the financial reward is worth your time.
Having said that, like all surveys you are not going to be making even close to minimum wage – thinking about surveys in terms of hourly rates is a bit depressing, as the money received does not reflect the amount of time necessary to earn it.
However, the way I see it – I would be watching television anyway, so I may as well earn some rewards for sitting down!
Pros and Cons
Cons:
Let's start with the negative aspects first, because truthfully – there aren't that many of them.
The same problems that are common to all survey websites are shared by Vindale
Low rate of pay for the time spent,
Occasional problems with being denied a survey after completing a significant number of questions.
Complaints about deleted accounts and lost dollars – although these are difficult to substantiate, because it is hard to know what might have caused the account to be shut down.
High levels of email communication – Vindale Research promise never to send spam, but what I think is valuable information might differ from what they consider to be relevant.
Calls and emails from companies unrelated to Vindale
The cash-out limit is quite high – you must earn at least $50 before you can receive any payments.
There is also only a select number of countries who can participate, so if you are not one of them you will not be able to open an account.
Most of these problems are common to all survey sites, and the rest are easy to get around.
It is very important to be familiar with the terms and conditions, so that you can decrease your chances of being blocked from your account.
If you do not like the amount of email sent, you can always opt out.
I would also suggest that you are selective about the information you provide to the affiliates of Vindale – just because they have been sent through the email system, does not mean they are necessarily as trustworthy.
Pros:
The positives far outweigh the negatives.
There are a number of ways to earn cash.
The rewards are just that – cash, instead of trying to tempt you with other rewards such as electronics and gift cards. It makes the process of cashing out much simpler, and makes it much easier to see how much you are earning.
It is nice to be able to change pace – if you are tired of completing surveys or have none available, you can spend time watching the videos or following email links.
The payments are also higher than most other survey websites, which means you can be rewarded
Vindale is available on multiple platforms, although some functionality might be affected on mobile phones or tablets.
It also has great social media integration – there is a good Twitter, Facebook page and blog that will alert you to new surveys and provide routine updates and information for members.
It is possible to interact with the community, and you can find reward codes worth cash by engaging with the social pages in contests, challenges and similar.
Conclusion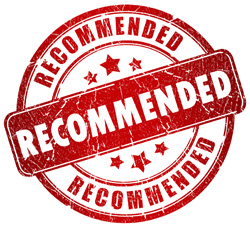 I highly recommend Vindale Research, with the following conditions – that the member is aware of the terms and conditions, that they are willing to put some effort into accruing dollars, and that they are prepared to be patient.
Vindale will not make you rich, or provide an alternative to normal employment.
It will provide you with an engaging way to make some pocket money while relaxing at home, and it offers a number of ways that you can do just that.
Most common problems can be avoided by knowing the rules and following them.
While there might be the occasional unfair dismissal, there are enough success stories to know that the company is definitely worth joining.
There are other sites that you could choose to be a part of, but you would be hard pressed to find a site that had such a variety of ways to earn cash, and that provided a cash payment as an option.
If you are looking for an opportunity to earn money through market research, then Vindale Research is a great place to start.
Why not sign up and see if Vindale Research is right for you? And when you receive your cash, don't forget to post that smiling selfie!
Visit official site: www.vindale.com
Related Posts: