15 Side Hustles for Engineers
Updated on: by Amy Kennedy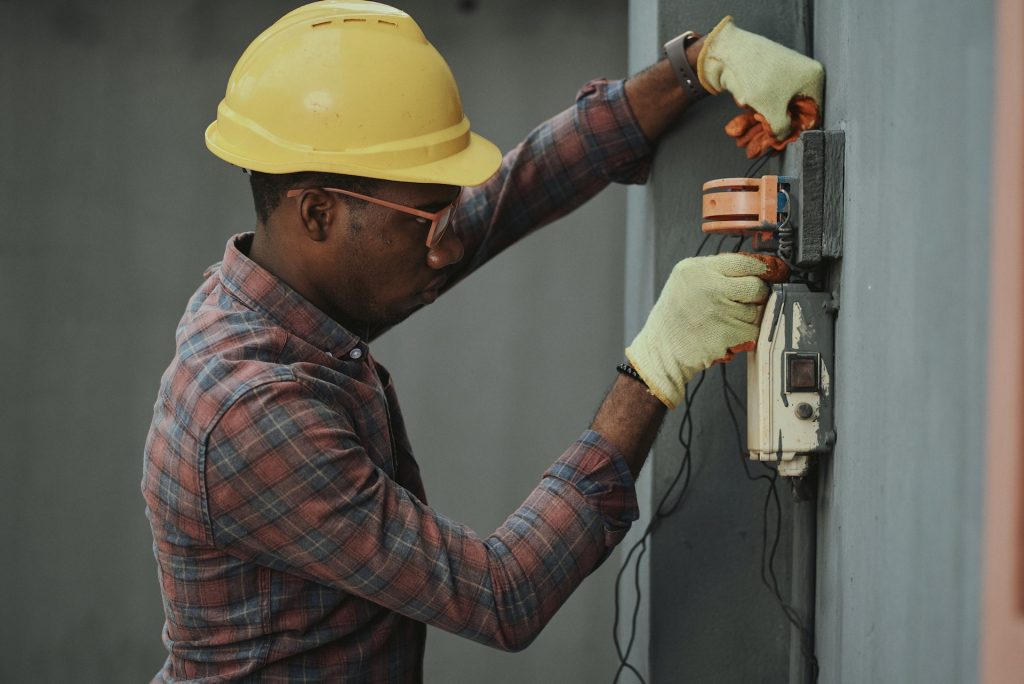 Are you an engineer looking to increase your income or explore new career opportunities?
Need Easy Extra $350+/Month For Free?
Side hustles offer an excellent way to leverage your engineering expertise and earn extra money.
Whether you're a mechanical, software, or electrical engineer, there are numerous side hustle options that align with your skills and interests.
In this comprehensive guide, we'll explore 15 lucrative side hustles tailored for engineers.
Freelance Engineering Projects
1. Mechanical Engineering Freelancing
Mechanical engineers can find freelance opportunities to provide Computer-Aided Design (CAD) design services, helping clients bring their product ideas to life. You can use platforms like Upwork to connect with clients seeking CAD expertise.
Additionally, offer product prototyping and 3D printing services, assisting inventors and startups in turning their concepts into tangible prototypes. This side hustle not only allows you to showcase your design skills but also provides you with the flexibility to work on diverse projects.
2. Software Engineering Freelancing
Software engineers can thrive in the world of freelancing by offering their coding and programming skills. Consider becoming a freelance web developer or mobile app developer on platforms like Freelancer.
With your coding expertise, you can work on various projects, from building websites to developing mobile applications. The demand for skilled software engineers in the freelance market is high, making it an excellent opportunity to earn additional income.
3. Electrical Engineering Freelancing
Electrical engineers can capitalize on their expertise by offering circuit design and electronics prototyping services. Many inventors and businesses require assistance in creating electronic circuits or prototypes for their products.
Websites like Upwork and Freelancer connect freelancers with clients in need of electronics design and prototyping. By freelancing in electrical engineering, you can work on exciting projects while supplementing your income.
Whether you're a mechanical, software, or electrical engineer, freelancing in your respective field allows you to work on diverse projects, gain valuable experience, and earn additional income. These side hustles provide flexibility, enabling you to choose projects that align with your skills and interests while enhancing your professional portfolio.
Online Teaching and Tutoring
4. Engineering Courses
As an engineer, you possess valuable knowledge that aspiring engineers seek. Consider creating and selling online engineering courses through platforms like Udemy or Teachable.
Share your expertise in subjects like structural engineering, electrical circuits, or software development. Online courses allow you to reach a global audience of learners while generating passive income.
5. STEM Subjects Tutoring
Expand your tutoring services beyond engineering by offering help in STEM (Science, Technology, Engineering, and Mathematics) subjects. You can tutor students in math, physics, or coding.
Platforms like Chegg Tutors connect educators with students seeking assistance. Tutoring provides a rewarding opportunity to help students excel academically while boosting your income.
Online teaching and tutoring enable engineers to share their knowledge, provide valuable educational support, and earn income simultaneously. By leveraging your engineering expertise, you can make a positive impact on learners while pursuing a fulfilling side hustle.
Need Easy Extra Cash?
Pinecone Research, a leading name in online survey panel honesty, absolutely guarantees $3 cash for every survey you complete!
Take advantage of their time limited New Membership drive and register NOW. Join today: 100% free!


Technical Writing and Blogging
6. Engineering Blogs
If you enjoy writing and have a passion for engineering, consider starting an engineering-focused blog. Share your insights, tutorials, and industry trends with your audience. Platforms like WordPress make it easy to create and customize your blog.
Monetize your blog through affiliate marketing, where you promote engineering-related products or services and earn commissions for sales. Additionally, explore sponsored content opportunities with engineering companies looking to collaborate with bloggers in the industry.
7. Technical Documentation Services
Technical writers play a crucial role in creating user manuals, guides, and documentation for software and hardware products. As an engineer, you possess the technical expertise to excel in this field.
Offer technical writing services to businesses and product developers, helping them create clear and informative documentation. Websites like Upwork and Freelancer connect technical writers with clients seeking documentation services.
Technical writing and blogging allow engineers to share their knowledge, improve communication skills, and generate income. Whether you prefer writing informative articles or creating technical documentation, these side hustles provide opportunities to showcase your expertise while earning money.
Patent Consulting
8. Patent Research and Analysis
If you have experience in patent-related matters, such as patent research and analysis, you can offer consulting services to inventors and businesses. Assist clients in researching existing patents, analyzing patent landscapes, and strategizing their patent applications.
Your expertise can help clients protect their innovations effectively. Websites like Patent Buddy and PatentStorm can serve as valuable resources for patent-related work.
9. Patent Writing Services
Engineers with strong writing skills can specialize in patent writing. Help inventors and companies draft comprehensive and legally sound patent applications.
Your ability to understand complex technical concepts and articulate them clearly in patent documents is a valuable asset. Platforms like Upwork and Freelancer connect patent writers with clients seeking patent-related services.
Patent consulting offers engineers a niche side hustle that capitalizes on their expertise in intellectual property and innovation. By providing patent research, analysis, or writing services, you can assist inventors and businesses in protecting their intellectual assets while earning income.
Renewable Energy Projects
10. Solar Panel Installation
Engineers with a passion for renewable energy can explore the solar panel installation side hustle. Acquire the necessary certifications and licenses to become a solar panel installer.
Collaborate with homeowners and businesses interested in adopting solar energy solutions. The demand for solar panel installation services is rising, making it a promising field.
11. Wind Turbine Consultation
For engineers well-versed in wind energy, offer wind turbine consultation services. Help clients assess the feasibility of wind turbine installations and advise on optimal locations.
Your expertise can contribute to sustainable energy solutions and benefit both clients and the environment.
Renewable energy projects allow engineers to align their side hustles with their passion for sustainability and innovation.
Engineering Project Management
12. Construction Project Management
Engineers experienced in construction and project management can pursue side hustles in construction project management.
Offer your expertise in overseeing construction projects, ensuring they stay on schedule and within budget. Collaborate with construction firms or property developers seeking experienced project managers.
13. Engineering Consulting
Consider providing engineering consulting services to businesses in need of technical guidance. Whether it's civil engineering, structural engineering, or mechanical engineering, your knowledge can help clients address complex challenges and make informed decisions.
Platforms like Upwork and Freelancer connect engineering consultants with clients seeking specialized expertise.
Engineering project management allows engineers to apply their organizational and technical skills to oversee projects and offer valuable guidance.
Innovation and Product Development
14. Prototype Development
Leverage your engineering skills to offer prototype development services. Collaborate with inventors and startups to transform their product ideas into functional prototypes.
Utilize 3D printing technology and other rapid prototyping methods to bring concepts to life. This side hustle combines your engineering knowledge with creativity.
15. Product Design and Testing
Engineers with a flair for product design and testing can assist clients in refining and perfecting their products. Offer services such as product design optimization and performance testing.
Help clients enhance their product offerings and ensure they meet industry standards. Your expertise can contribute to the success of innovative products.
Innovation and product development side hustles enable engineers to engage in creative and problem-solving endeavors.
7 Tips to Help Engineers Choose the Right Side Hustles
1. Assess Your Skills and Expertise
Before diving into a side hustle, assess your engineering skills and expertise. Consider what aspects of engineering you excel in and which areas you're most passionate about.
This self-evaluation will guide you toward side hustles that align with your strengths, increasing your chances of success.
2. Identify Market Demand
Research the market demand for specific engineering services or skills. Look for industries or niches where your expertise is in high demand. Assess the competition and identify opportunities where your unique qualifications can fill a gap in the market.
3. Evaluate Time Commitment
Determine how much time you can realistically allocate to your side hustle. Engineers often have demanding full-time jobs, so choose a side hustle that complements your schedule.
Earn Everything… nearly!
Join Opinion Outpost, one of the few faithful and honest survey panels and earn cash and gift cards for your opinion. Stack your points and redeem them: Simple! No hidden fees and completely free!


Consider whether you want a part-time or occasional gig or if you're open to more time-intensive projects.
4. Set Clear Goals and Objectives
Establish clear goals and objectives for your side hustle. Define what you aim to achieve, whether it's earning extra income, gaining experience in a new field, or contributing to a cause you're passionate about.
Setting specific goals will keep you motivated and focused.
5. Leverage Online Platforms
Explore online platforms and marketplaces that connect engineers with clients or customers. Websites like Upwork, Freelancer, and LinkedIn can help you find freelance projects or consulting opportunities.
Utilize these platforms to market your services and build a client base.
6. Manage Your Finances
Ensure you have a clear financial plan in place for your side hustle. Track your income and expenses, set aside funds for taxes, and establish a separate bank account if needed.
Proper financial management is essential to ensure your side hustle remains profitable.
7. Stay Updated and Adapt
Engineering fields are constantly evolving. Stay updated on the latest industry trends, technologies, and best practices relevant to your chosen side hustle.
Be prepared to adapt and enhance your skills to meet changing market demands and deliver high-quality services to clients.
Bonus Side Hustles:
Environmental Consulting
Environmental consulting is a promising side hustle for engineers with expertise in environmental engineering. This niche field focuses on helping companies and organizations address environmental concerns, improve sustainability practices, and comply with environmental regulations.
As an environmental consultant, you can offer a range of services:
Environmental Audits: Conduct thorough assessments of a company's operations and practices to identify areas where environmental improvements can be made. This may involve evaluating energy consumption, waste management, and emissions.
Regulatory Compliance: Stay updated on local, state, and federal environmental regulations and help your clients navigate complex compliance requirements. Assist them in obtaining permits and meeting environmental standards.
Sustainability Planning: Develop sustainability strategies and action plans to reduce a company's environmental footprint. This may involve recommending energy-efficient technologies, waste reduction measures, and eco-friendly practices.
Environmental Impact Assessments: Evaluate the potential environmental impact of proposed projects or developments. Provide recommendations for mitigating negative effects and preserving natural resources.
To start your environmental consulting side hustle, establish your expertise and credentials in environmental engineering. Network with businesses, attend industry events, and build a professional website to showcase your services. As sustainability and environmental responsibility become increasingly important to companies, your consulting services can make a significant impact while generating additional income.
Technical Support
Engineers often possess in-depth knowledge of specific software or hardware related to their field. Providing technical support services can be a lucrative side hustle, especially as technology continues to play a vital role in various industries.
Here's how you can get started with technical support:
Identify Your Niche: Determine which specific software, equipment, or systems you are most knowledgeable about. This could include CAD software, industrial machinery, or specialized engineering tools.
Remote Troubleshooting: Offer remote technical support, allowing clients to reach out to you for assistance with issues they encounter. This can include software troubleshooting, hardware configuration, or system optimization.
Documentation: Create comprehensive user guides or troubleshooting manuals for the products or software you specialize in. These guides can serve as valuable resources for your clients.
Service Packages: Offer different service packages, such as one-time troubleshooting sessions or ongoing support contracts. Tailor your offerings to meet the needs of your target clients.
Marketing: Advertise your technical support services through online platforms, engineering forums, and social media. Highlight your expertise and responsiveness in resolving technical issues.
As an engineer providing technical support, you can establish a reputation for reliability and expertise within your niche. Over time, word-of-mouth referrals and repeat clients can contribute to a steady stream of income from this side hustle.
Conclusion
Engineers possess a unique set of skills that can be harnessed to create profitable side hustles. From freelancing and online teaching to technical writing and patent consulting,they have a wide range of options to explore.
By delving into these diverse side hustles, engineers can maximize their earning potential while making a meaningful impact in their respective fields.
So, which side hustle will you embark on to boost your income and engineering career? The choice is yours!
Related Posts:
Earn Everything… nearly!
Join Ipsos iSay, one of the few Faithful and Honest survey panels and earn prizes, gift cards and donations. Stack your points and redeem them: Simple! No hidden fees and completely free!