Top 10 Employers Seeking Brand Ambassadors: Find Your Dream Role
Updated on: by Amy Kennedy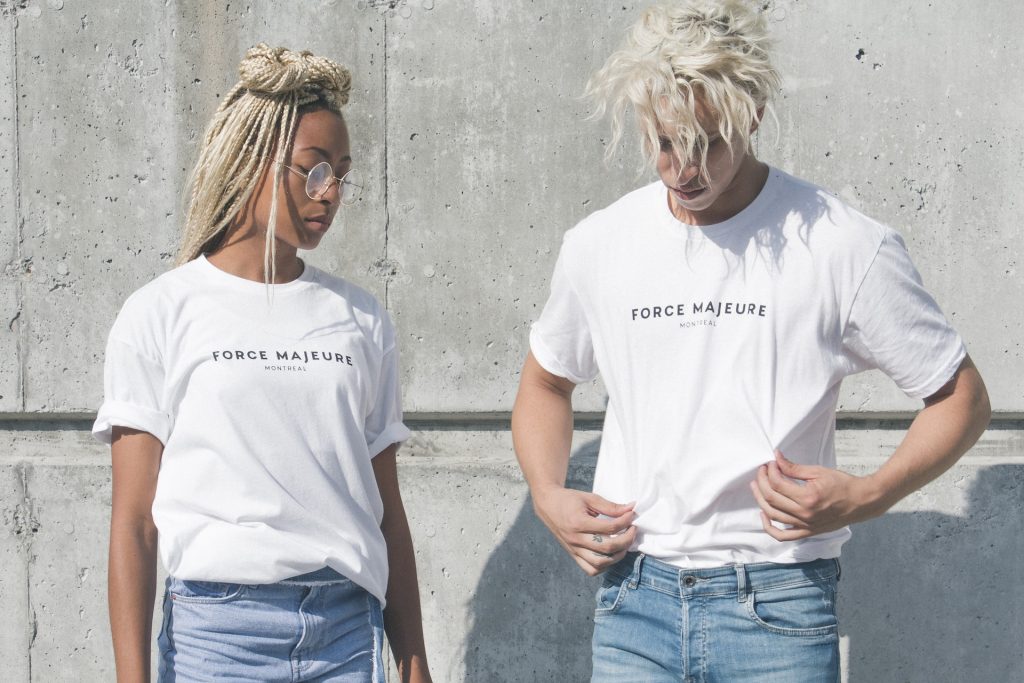 Welcome to the world of brand ambassadors!
These enthusiastic individuals play a vital role in representing and promoting brands to their target audiences.
In this blog post, we'll explore the top 10 employers seeking brand ambassadors, providing you with an exciting glimpse into the possibilities of finding your dream role.
Let's dive in!
Benefits of Being a Brand Ambassador
Before we delve into the top employers, let's discuss the exciting benefits of being a brand ambassador.
As a brand ambassador, you play a crucial role in representing and promoting reputable brands to their target audiences.
Here are some compelling reasons why being a brand ambassador can be a rewarding experience:
1. Represent and Promote Reputable Brands
As a brand ambassador, you have the privilege of representing and promoting well-established and respected brands.
You become the face and voice of the brand, connecting with consumers and building trust through your genuine enthusiasm for the products or services you're promoting.
This association with reputable brands enhances your professional image and credibility.
2. Build Valuable Connections
Working as a brand ambassador allows you to network and build connections within the industry.
You'll have the opportunity to collaborate with marketing professionals, fellow brand ambassadors, and industry influencers.
These connections can open doors to new opportunities, provide valuable insights, and expand your professional network.
3. Enhance Communication and Public Speaking Skills
Being a brand ambassador requires effective communication and public speaking skills.
You'll engage with diverse audiences, deliver compelling brand messages, and conduct product demonstrations.
Through regular interactions and presentations, you'll sharpen your communication skills, become more persuasive, and develop confidence in public speaking, valuable skills that can benefit you in various aspects of your personal and professional life.
4. Potential for Career Growth in the Dynamic Marketing Industry
Working as a brand ambassador offers potential career growth in the dynamic marketing industry.
As you gain experience and build a track record of success, you can explore new opportunities, such as advancing to higher-level brand ambassador roles, transitioning into marketing management positions, or even starting your own marketing consulting business.
The skills and industry knowledge you acquire as a brand ambassador lay a solid foundation for long-term career growth and advancement.
5. Exciting and Varied Work Experiences
As a brand ambassador, your work experiences are often exciting and diverse.
You might participate in promotional events, product launches, trade shows, or digital marketing campaigns.
These varied experiences keep your work engaging and dynamic, allowing you to constantly learn and adapt to new marketing strategies and tactics.
6. Develop Strong Personal Branding Skills
Representing a brand gives you an opportunity to develop and refine your personal branding skills.
By embodying the brand's values and effectively communicating its message, you can establish yourself as an influencer in your niche.
This personal branding can open doors to collaborations, sponsorships, and other professional opportunities beyond your brand ambassador role.
Top 10 Employers Seeking Brand Ambassadors
Several top employers actively seek brand ambassadors to enhance their marketing efforts.
Let's explore the top 10 employers who are known for their brand ambassador programs.
1. Nike
Nike is a global leader in athletic footwear and apparel.
As a brand ambassador for Nike, you would embody the spirit of sports and fitness.
Your role would involve promoting Nike's products, participating in events, and inspiring others to lead an active lifestyle.
Nike brand ambassadors are passionate individuals who not only wear Nike's products but also represent the brand's values and mission.
They often have a strong presence in their respective sports communities or fitness circles.
2. Red Bull
Red Bull is renowned for its energy drinks and extreme sports sponsorships.
As a Red Bull brand ambassador, you would have a passion for adventure, sports, and high-energy activities.
Your responsibilities would include representing the brand at events, engaging with consumers, and creating exciting content.
Red Bull brand ambassadors embody the brand's high-energy and adventurous spirit.
They actively participate in extreme sports, outdoor activities, or other thrilling pursuits.
Through their experiences and content creation, they inspire others and generate buzz around the brand.
3. Lululemon
Lululemon is a popular athletic apparel brand that focuses on health, wellness, and yoga.
Lululemon brand ambassadors are dedicated to these principles.
They actively participate in fitness communities, embody the brand's values, and promote its products.
As a Lululemon brand ambassador, you would engage with others, participate in yoga classes, and create a positive and inclusive environment for fitness enthusiasts.
4. GoPro
GoPro is a leading manufacturer of action cameras.
As a GoPro brand ambassador, you would have a passion for capturing and sharing adrenaline-filled experiences.
Your role would involve showcasing GoPro cameras and accessories through compelling content creation and storytelling.
GoPro brand ambassadors actively document their adventures, whether in extreme sports, outdoor activities, or travel, using GoPro cameras.
They inspire others, promote the brand's products, and share their experiences to demonstrate the versatility and durability of GoPro cameras.
5. Sephora
Sephora is a renowned beauty retailer.
Sephora brand ambassadors are passionate individuals with expertise in cosmetics, skincare, and self-expression.
They provide product recommendations, create beauty looks, and engage with customers both online and in-store.
Sephora brand ambassadors possess in-depth knowledge of Sephora's product range and offer personalized advice to customers.
They actively participate in the beauty community, sharing their expertise and showcasing the latest trends on social media platforms.
6. Coca-Cola
Coca-Cola is a global beverage company that seeks brand ambassadors who can spread happiness and joy.
Coca-Cola brand ambassadors participate in marketing campaigns, events, and community initiatives.
They embody the brand's spirit and engage with consumers at various events, festivals, and community gatherings.
Coca-Cola brand ambassadors create memorable experiences, fostering brand loyalty and connecting with people to create moments of happiness.
They may also contribute to marketing campaigns, sharing their personal stories and experiences to resonate with consumers.
7. Airbnb
Airbnb is a popular online marketplace for vacation rentals.
As an Airbnb brand ambassador, you would embody the spirit of travel and hospitality.
Your role would involve promoting unique travel experiences, providing assistance to guests, and sharing your own experiences using the platform.
Airbnb brand ambassadors actively engage with travelers, representing the brand's values and creating a welcoming environment for guests.
They contribute to building trust and promoting the benefits of using Airbnb for accommodations.
8. Apple
Apple is a renowned technology company known for its innovative products.
Apple brand ambassadors have a passion for Apple's products and effectively communicate their benefits.
As an Apple brand ambassador, you would educate customers, demonstrate product features, and provide exceptional customer service in Apple retail stores.
These ambassadors are knowledgeable about Apple's product lineup and contribute to creating a positive and engaging customer experience.
9. Spotify
Spotify is a leading music streaming platform.
Spotify brand ambassadors are music enthusiasts and influencers within their communities.
As a Spotify brand ambassador, you would create playlists, share music recommendations, and engage with users to promote the platform and its features.
These ambassadors play a vital role in spreading awareness of Spotify, curating content that resonates with music lovers, and fostering a sense of community among users.
10. Tesla
Tesla is an innovative electric vehicle manufacturer.
Tesla brand ambassadors have a passion for sustainability and cutting-edge technology.
As a Tesla brand ambassador, you would promote the benefits of electric vehicles, participate in events, and educate others about the company's mission.
These ambassadors contribute to raising awareness about the importance of sustainable transportation and the advantages of Tesla's vehicles in reducing carbon emissions.
How to Land a Brand Ambassador Role
To increase your chances of landing a brand ambassador role, follow these effective tips:
1. Research the Companies
Take the time to thoroughly research each company on your list of potential employers seeking brand ambassadors.
Familiarize yourself with their products, values, brand identity, and target audience.
This knowledge will allow you to demonstrate a genuine interest in the brand during the application and interview process.
2. Tailor Your Application
Customize your resume and cover letter to highlight relevant skills, experiences, and your passion for the specific brand you're applying to.
Emphasize any previous brand ambassador roles, marketing experiences, or customer engagement activities you've participated in.
Showcase your ability to connect with people and effectively communicate brand messages.
3. Build Your Personal Brand
Establish an online presence that aligns with the brand ambassador role you're seeking.
Create and curate engaging content on social media platforms that showcases your expertise, personality, and passion for the industry.
Consistently engage with your audience, demonstrating your ability to communicate and connect with others.
This demonstrates your commitment to personal branding and your ability to represent a brand effectively.
4. Network
Networking plays a crucial role in finding brand ambassador opportunities.
Attend industry events, conferences, and trade shows where you can connect with professionals in the marketing and brand ambassador space.
Join relevant online communities and forums to engage in conversations, share insights, and build relationships with industry peers.
Networking can lead to valuable connections and potential job opportunities.
5. Prepare for Interviews
Practice your communication and public speaking skills, as they are essential for brand ambassador roles.
Be prepared to share examples of how you've successfully represented brands in the past, highlighting your ability to engage with customers, drive brand awareness, and deliver key brand messages.
Familiarize yourself with the company's products, values, and marketing strategies to showcase your knowledge and passion during interviews.
Success Tips for Brand Ambassadors
Being a successful brand ambassador requires specific strategies and approaches to effectively represent the brand and achieve your goals.
Here are some valuable tips to help you excel in your role:
Maintain Professionalism and Represent the Brand Values
Embody the brand: As a brand ambassador, you are the embodiment of the brand. Maintain professionalism in your appearance, behavior, and communication to align with the brand's values and image.
Be reliable and accountable: Demonstrate reliability by fulfilling your commitments and responsibilities. Be accountable for your actions, take ownership of your role, and strive for excellence in everything you do.
Build Relationships with Customers and the Target Audience
Be approachable and engaging: Create a welcoming and friendly atmosphere when interacting with customers and the target audience. Be genuinely interested in their needs, listen actively, and provide personalized experiences to build meaningful connections.
Develop strong communication skills: Effective communication is key to building relationships. Practice active listening, ask open-ended questions, and tailor your communication style to meet the preferences of different individuals or groups.
Utilize Social Media and Digital Marketing to Amplify Brand Presence
Leverage social media platforms: Harness the power of social media platforms to amplify the brand's presence. Utilize platforms like Instagram, Twitter, LinkedIn, or YouTube to share compelling content, engage with followers, and foster a sense of community around the brand.
Collaborate with influencers: Collaborate with influencers or other brand ambassadors to expand the brand's reach and increase engagement. Seek partnerships with individuals who align with the brand's values and have a relevant audience.
Provide Valuable Feedback and Insights to the Company
Share customer insights: As a brand ambassador, you have direct interaction with customers. Provide valuable feedback to the company regarding customer preferences, product experiences, and market trends. This feedback can help shape marketing strategies and enhance the brand's offerings.
Act as a brand advocate: Actively promote the brand's products or services both online and offline. Share positive experiences, testimonials, and stories that exemplify the brand's value proposition. Your advocacy can create a positive brand image and attract new customers.
Continuously Improve Your Knowledge and Stay Updated with Industry Trends
Stay informed about the industry: Keep yourself updated with the latest industry trends, innovations, and competitor activities. This knowledge will enable you to provide informed recommendations and insights to customers, establishing your credibility as a brand ambassador.
Seek ongoing learning opportunities: Invest in your personal and professional development by attending relevant workshops, conferences, or training programs. Enhancing your skills and knowledge will make you a more effective brand ambassador.
Conclusion
The world of brand ambassadors offers exciting opportunities to represent and promote renowned companies while showcasing your passion for their products.
By exploring the top 10 employers seeking brand ambassadors and following the tips provided, you'll be well on your way to finding your dream role.
Good luck with your brand ambassador journey!
Related Posts: