Top 15 Scholarship Search Engines
Updated on: by Amy Kennedy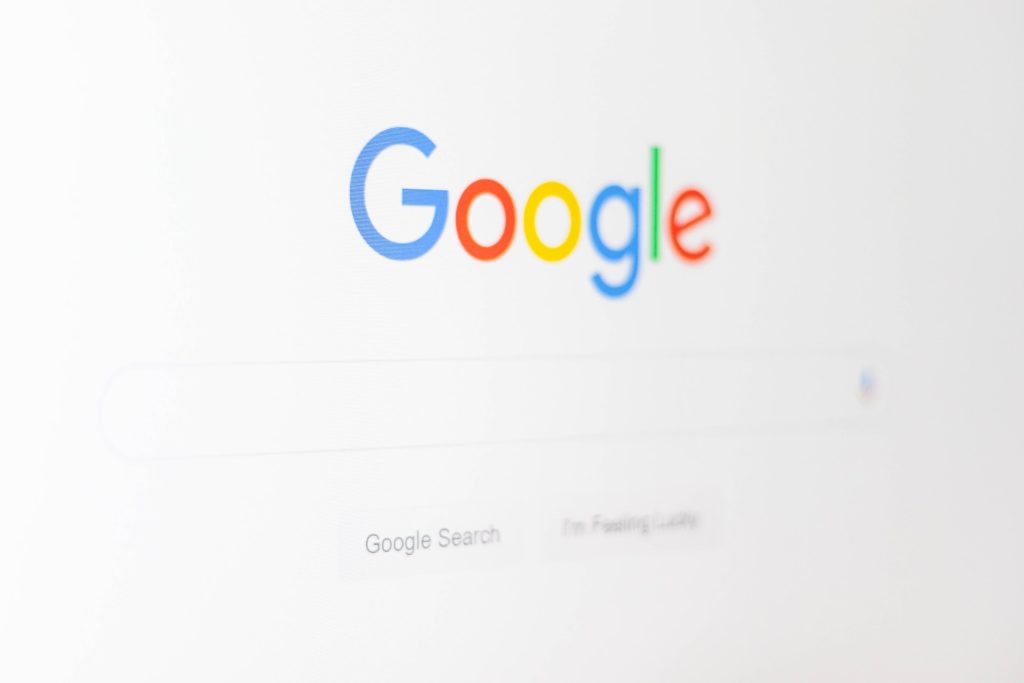 In the journey towards higher education, scholarships play a pivotal role in alleviating financial burdens.
Need Easy Extra $350+/Month For Free?
With the vast array of opportunities available globally, finding the right fit can be daunting.
Enter scholarship search engines, sophisticated platforms designed to connect students with tailored scholarship opportunities.
Their growing prevalence has revolutionized the scholarship landscape, offering a streamlined approach to securing educational funding.
Overview
Founded in 1995, Fastweb stands as one of the pioneers in the scholarship search engine realm. Their vast database boasts millions of scholarships, internships, and financial aid opportunities tailored to students' profiles.
How It Works
Students create a profile detailing their achievements, interests, and academic aspirations. Fastweb then uses this information to match users with scholarships that align with their qualifications and goals.
Features
Fastweb's platform is not limited to scholarships; it also offers guidance on internships, career advice, and financial aid. Its interactive interface keeps students engaged, and regular email notifications ensure they never miss a deadline.
Advantages
What sets Fastweb apart is its extensive history and reputation in the scholarship community. Their refined algorithm ensures high accuracy in matching students with relevant opportunities, reducing time spent on fruitless applications.
---
Overview
With its inception in 1998, Scholarships.com has grown to become one of the most trusted resources in the scholarship community. Its expansive database connects students to both scholarships and colleges.
How It Works
After registration, students fill out a personal profile. The platform then sifts through its database to present scholarships fitting the user's credentials and aspirations.
Features
Beyond scholarships, the site offers a college search tool, helping students find institutions aligned with their career paths. Additionally, there's an array of articles and resources geared towards college preparation and career planning.
Advantages
Scholarships.com stands out due to its dual functionality of scholarship matching and college searching. Its comprehensive approach ensures students are well-prepared for their academic journeys ahead.
---
Overview
Cappex markets itself as a comprehensive college decision-making platform, offering not only scholarship opportunities but also college reviews and comparisons.
How It Works
Students initiate their journey by creating a detailed profile. The platform then provides scholarship matches based on their achievements, interests, and intended field of study.
Features
A unique offering of Cappex is its college reviews, where current students and alumni share their experiences. This feature, combined with scholarship matches, ensures that students make well-informed academic decisions.
Advantages
The integration of firsthand college reviews with scholarship opportunities provides students with a 360-degree view of their higher education choices, making Cappex a holistic platform for academic planning.
Need Easy Extra Cash?
Pinecone Research, a leading name in online survey panel honesty, absolutely guarantees $3 cash for every survey you complete!
Take advantage of their time limited New Membership drive and register NOW. Join today: 100% free!


---
Overview
Chegg, renowned for textbook rentals and online tutoring, also provides a scholarship search engine. It's a comprehensive platform dedicated to helping students excel academically and financially.
How It Works
Upon creating a profile, students are presented with scholarship matches curated to their academic and extracurricular credentials. The platform's robust algorithm ensures tailored results.
Features
Chegg's scholarship engine is complemented by its plethora of educational resources, from textbook solutions to online tutoring sessions. This symbiotic relationship aids students both academically and financially.
Advantages
Chegg's established reputation in the educational sector bolsters trust in its scholarship engine. The seamless integration of scholarships with other academic resources sets Chegg apart as a holistic educational platform.
Overview
The College Board is renowned for its role in standardized testing, but it also offers a robust scholarship search engine. Its platform integrates college planning tools with financial aid resources.
How It Works
Students start by setting up a profile, detailing academic achievements and extracurricular activities. The system then scans its extensive database to provide scholarship matches.
Features
This search engine benefits from the College Board's extensive resources, offering students information on colleges, career paths, and AP courses alongside scholarship details.
Advantages
Given the College Board's prominence in the academic world, students can trust in the accuracy and reliability of the scholarship matches provided, making their scholarship hunt more efficient.
---
Overview
Niche began as a platform rating colleges and has since expanded to offer a comprehensive scholarship search feature. The platform aims to connect students with the best-fit educational opportunities financially and academically.
How It Works
After creating a profile, students receive personalized scholarship recommendations. These recommendations are based on the student's academic history, interests, and future aspirations.
Features
Niche's college rating system is a standout feature, offering students insights into potential colleges while also presenting scholarship opportunities that align with their profiles.
Advantages
Niche's dual focus on college insights and scholarship matches ensures that students receive a holistic view of their educational journey, enabling them to make well-informed decisions.
---
Overview
Peterson's, a longstanding figure in the world of higher education, provides a thorough scholarship search engine. Its long history is a testament to its dedication to assisting students in their academic pursuits.
How It Works
Students populate their profiles with relevant information, and Peterson's provides a curated list of scholarships based on this data, ensuring targeted and relevant matches.
Features
Beyond scholarships, Peterson's offers insights into colleges, test preparations, and graduate programs, making it a one-stop platform for students planning their higher education paths.
Advantages
The comprehensive nature of Peterson's ensures students have all the tools they need at their fingertips. Its longevity in the industry is a nod to its reliability and effectiveness.
---
Overview
Moolahspot might not be as well-known as other giants in the field, but its effectiveness in scholarship matching is noteworthy. It aims to streamline the scholarship search process for students of all backgrounds.
How It Works
Instead of an extensive profile, Moolahspot asks students a series of questions to determine the best scholarship matches, making the process quicker and more user-friendly.
Features
Moolahspot's concise questionnaire approach ensures students spend less time setting up and more time applying. Additionally, the platform offers insights into international scholarships.
Advantages
For students seeking a straightforward, no-frills approach to scholarship hunting, Moolahspot is a top choice. Its focus on international scholarships also widens opportunities for students looking abroad.
---
Overview
Primarily known for student loans, Sallie Mae also offers a comprehensive scholarship search tool. Their platform bridges the gap between college aspirations and financial feasibility.
How It Works
After profile creation, Sallie Mae's system provides tailored scholarship recommendations. Their vast database ensures diverse scholarship opportunities for various fields of study.
Features
Beyond the scholarship search, Sallie Mae offers financial literacy resources and loan calculators, ensuring students make informed financial decisions regarding their education.
Advantages
Sallie Mae's established presence in the financial sector translates to a reliable scholarship search engine. Their additional resources on financial literacy make it an invaluable tool for college-bound students.
---
Overview
Scholartree, though relatively newer to the scene, has quickly established itself as a reliable platform, especially for Canadian students. It simplifies the scholarship process by providing a curated list based on user profiles.
How It Works
Students input their academic and extracurricular achievements, and Scholartree provides a list of scholarships they're eligible for, streamlining the application process.
Features
Scholartree's user-friendly dashboard allows students to track their scholarship applications and deadlines efficiently. The platform also offers blog posts and resources to assist in the application process.
Advantages
For Canadian students or those looking to study in Canada, Scholartree is a gem. Its focus on the Canadian scholarship landscape ensures a targeted and efficient search process.
Overview
While not a dedicated scholarship search engine, Google's powerful search capabilities make it an invaluable tool for students globally. With the right queries, students can uncover a plethora of scholarship opportunities tailored to their needs.
Earn Everything… nearly!
Join Opinion Outpost, one of the few faithful and honest survey panels and earn cash and gift cards for your opinion. Stack your points and redeem them: Simple! No hidden fees and completely free!


How It Works
Instead of creating a profile, students can input specific scholarship search terms, such as "engineering scholarships in the USA" or "full-ride scholarships for international students," to discover a myriad of opportunities.
Features
The versatility of Google means students are not confined to a specific database. They can discover scholarships from lesser-known sources, institutional websites, and even niche scholarship providers.
Advantages
Google's vast reach ensures that students can uncover unique scholarship opportunities not listed on traditional platforms. However, users must be diligent in verifying the legitimacy of scholarships found.
---
Overview
Unigo is a multifaceted platform providing college reviews, job and internship opportunities, and a comprehensive scholarship search engine. Its wide-ranging resources aim to cover every facet of the college experience.
How It Works
Students create a detailed profile, and Unigo presents scholarship matches based on this information. The more details students provide, the more tailored the scholarship matches.
Features
Along with its scholarship engine, Unigo offers a wealth of resources on colleges, careers, and internships, ensuring students receive a well-rounded view of their post-secondary options.
Advantages
Unigo's comprehensive approach to college planning, coupled with its vast scholarship database, ensures that students have a wealth of resources at their fingertips for a smooth academic journey.
---
Overview
Scholarship Monkey offers a straightforward approach to the scholarship search, aiming to simplify the process for students. Its database houses thousands of scholarships for various fields of study.
How It Works
After profile creation, students receive a list of scholarships they qualify for. They can also perform custom searches based on keywords, fields of study, or scholarship type.
Features
Scholarship Monkey provides tools like saved searches, ensuring students can quickly revisit scholarships of interest. The platform also updates regularly, ensuring fresh scholarship opportunities.
Advantages
Its user-friendly interface and the option for custom searches make Scholarship Monkey an excellent tool for students who want a direct, no-nonsense approach to finding scholarships.
---
Overview
GoodCall integrates data science to streamline the scholarship search. The platform emphasizes transparency, ensuring students have all the details they need upfront.
How It Works
No registration is required. Students can start searching immediately and refine their search using various filters like deadline, award amount, or eligibility criteria.
Features
GoodCall's unique feature is its data transparency. Students can view the competition level for each scholarship, the number of applications, and the scholarship's source, ensuring they can gauge their chances.
Advantages
The emphasis on transparency and the integration of data analytics make GoodCall stand out. Students can make informed decisions about which scholarships to apply for, increasing their chances of success.
---
Overview
Sponsored by the U.S. Department of Labor, CareerOneStop is more than just a scholarship search engine. It's a comprehensive career, training, and job search website, providing a wealth of resources for students and professionals alike.
How It Works
Users can search for scholarships based on keywords, study level, or award type. The platform then provides a list of opportunities based on these criteria.
Features
Beyond scholarships, CareerOneStop offers insights into careers, training programs, and job markets, ensuring users have a broad perspective on their future.
Advantages
Being government-sponsored lends a level of trustworthiness to the platform. Its all-encompassing approach ensures users are well-equipped for their educational and professional journeys.
Tips for Choosing and Using a Scholarship Search Engine
Navigating the world of scholarships can be daunting, but with the right search engine, the process becomes significantly easier.
Here are some expert tips to guide you in choosing and effectively utilizing scholarship search engines:
1. Verify Legitimacy
Before diving into a scholarship search engine, confirm its authenticity. Look for user reviews, testimonials, or endorsements from educational institutions to avoid platforms that may offer outdated listings or even scam opportunities.
2. Prioritize Personalization
A standout feature of superior scholarship search engines is their ability to tailor results to the user. Opt for platforms that allow comprehensive personal profiles, ensuring the scholarships you see align with your academic and personal background.
3. Avoid Sites that Charge Fees
Genuine scholarship search engines typically offer access for free. Should a site request payment for exclusive scholarship access or information, consider it a red flag and proceed with caution.
4. Make Use of Filters
To optimize your search results, take full advantage of the platform's filtering tools. This way, by specifying criteria such as award amount or application deadline, you can focus on opportunities best aligned with your goals.
5. Regularly Update Your Profile
Your achievements and interests will evolve as you advance academically. To ensure your scholarship matches remain relevant, make it a habit to update your profile with any new accomplishments or changes in interests.
6. Check for Regular Updates
The scholarship landscape is constantly evolving. Prioritize search engines known for frequent database updates and make a point of revisiting them regularly, ensuring you don't miss out on newly introduced opportunities.
7. Take Note of Additional Resources
The best scholarship search engines offer more than just scholarship listings. Explore platforms that also provide supplementary resources like essay writing tips, application guidelines, or financial planning advice to maximize the benefits of your search.
Wrap Up
These 15 Scholarship Search Engines provide invaluable resources for students seeking financial aid.
These platforms range from specialized databases dedicated solely to scholarships to expansive tools covering multiple facets of education and career planning.
However, maximizing the benefits of these engines requires strategic navigation, and the aforementioned tips offer guidance to ensure an efficient and fruitful search.
By utilizing both the platforms and the insights provided, students are poised to uncover the most promising scholarship opportunities tailored to their unique profiles.
Related Posts:
Earn Everything… nearly!
Join Ipsos iSay, one of the few Faithful and Honest survey panels and earn prizes, gift cards and donations. Stack your points and redeem them: Simple! No hidden fees and completely free!