20 Work-from-Anywhere Remote Jobs That Permit Background Noise
Updated on: by Amy Kennedy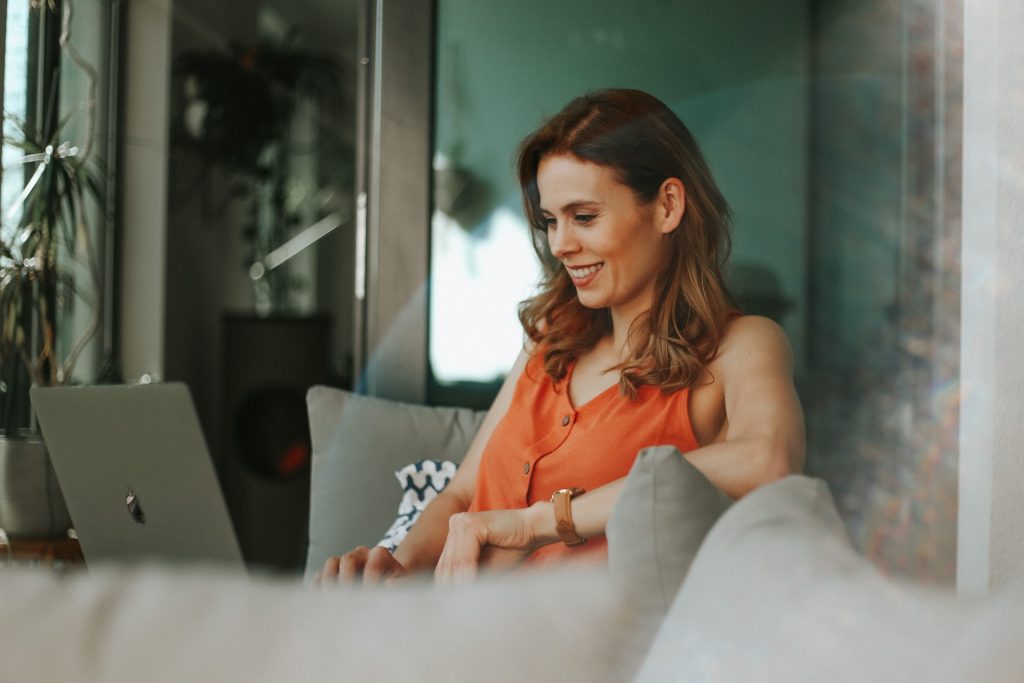 The rise of remote work has provided ample opportunities for individuals to work from any location, be it a bustling coffee shop or a lively household.
Need Easy Extra $350+/Month For Free?
While many remote positions require a quiet environment, there are numerous jobs that are more lenient with background noise.
Let's discover these roles and understand how they can be a perfect fit for many.
1. Freelance Writing
Diving into the realm of freelance writing opens up a world where words weave magic and narratives capture attention. For those with a passion for storytelling, research, and content creation, this is a platform to unleash one's potential.
Job Description:
Freelance writers craft content across an array of topics. These might range from insightful blog posts to in-depth research articles or even detailed e-books. The content is tailored to meet client specifications, sometimes adhering to strict brand guidelines or flowing freely in the creative domain.
Benefits:
Being a freelance writer offers immense flexibility. Writers get to handpick their subjects, decide their working hours, and dictate their workload, giving them control over their professional journey. Depending on expertise and niche, the pay can be lucrative, with specialized fields like technical or medical writing often fetching higher rates.
How to Apply:
To start, budding writers should build a robust portfolio, showcasing their writing across various genres. Platforms such as Upwork or Freelancer offer a space where they can connect with potential clients, bid on projects, and start their freelance journey.
2. Data Entry Specialist
In an increasingly data-driven world, the role of a data entry specialist is pivotal. It's a job that champions accuracy, attention to detail, and offers a structured work environment.
Job Description:
Specialists in this domain input data into various platforms, ranging from databases to CRM systems to simple spreadsheets. Precision is crucial as errors can have cascading effects, leading to misinformation and potential business setbacks.
Benefits:
The tasks are routine and methodical, offering a sense of predictability in daily responsibilities. It often doesn't necessitate advanced technical proficiencies, making it an accessible option for many. The job also allows for flexible hours, making it easier to balance work and personal life.
How to Apply:
Data entry roles are widely listed across various job portals. Platforms like Indeed often have a plethora of listings. Niche platforms like Clickworker specialize in micro-tasks, including data entry, offering another avenue for interested candidates.
3. Online Sales & E-commerce
E-commerce has transformed the retail landscape, and with the rise of platforms that simplify the process, anyone can become a digital entrepreneur.
Job Description:
Digital sellers offer products or services to a global audience. This could be through well-established platforms or personal e-commerce websites. From inventory management to customer service, the roles are multifaceted.
Benefits:
The digital storefront is always open, allowing for potentially consistent sales. Strategies like dropshipping eliminate inventory management, reducing overheads. Additionally, through affiliate marketing, sellers can earn commissions by promoting other products.
How to Apply:
Starting an e-commerce venture can begin with platforms like Shopify, which offers comprehensive tools. Alternatively, platforms such as Etsy cater to unique, handcrafted items, providing a niche market for artisans.
4. Virtual Assistant
The digital age's secretary, virtual assistants, are the unsung heroes ensuring smooth operations in many businesses, both big and small.
Need Easy Extra Cash?
Pinecone Research, a leading name in online survey panel honesty, absolutely guarantees $3 cash for every survey you complete!
Take advantage of their time limited New Membership drive and register NOW. Join today: 100% free!


Job Description:
Virtual assistants support businesses by undertaking a plethora of tasks. They might handle email correspondence, manage calendars, or even curate content for social media, depending on their expertise and the business's needs.
Benefits:
This role is dynamic and never monotonous. Every day can bring a new task, ensuring constant learning and skill development. By interacting with various clients or businesses, virtual assistants build an expansive professional network, opening doors to more opportunities.
How to Apply:
Starting as a virtual assistant often involves showcasing one's skills and previous experiences. Platforms like Zirtual offer a dedicated space for virtual assistants, while VANetworking provides resources and community support.
5. Graphic Design
In an increasingly visual world, graphic designers breathe life into ideas, transforming them into tangible visual stories.
Job Description:
Graphic designers conceive and create visual content. This can range from branding elements like logos to marketing materials such as brochures, and even digital assets for websites or social media. Every design stems from a brief, requiring designers to translate client needs into compelling visuals.
Benefits:
Graphic design allows for immense creative expression. Every project offers a fresh canvas, ensuring work remains stimulating and fulfilling. With digital platforms becoming indispensable, the demand for skilled designers has surged, making it a lucrative field.
How to Apply:
Building a portfolio is the cornerstone for graphic designers. Platforms like Behance offer a space to showcase work. Additionally, job boards dedicated to design, such as Dribbble Jobs, list opportunities specifically tailored for the design community.
6. Social Media Manager
In the era of digital connections and brand narratives, social media managers sculpt online identities, ensuring businesses resonate with their audiences on platforms that dominate modern communication.
Job Description:
Social media managers are tasked with crafting, curating, and managing published content across social platforms like Instagram, Twitter, and Facebook. They strategize posting schedules, engage with followers, analyze metrics, and often run ad campaigns, aiming to boost brand awareness and engagement.
Benefits:
This role offers a ringside view of the dynamic world of digital trends. It allows professionals to shape brand narratives, foster communities, and engage in real-time with users. Being at the forefront of the digital space, they often get the first glimpse of emerging trends, tools, and platform updates.
How to Apply:
For those venturing into social media management, it's advantageous to have a portfolio showcasing previous campaigns or brand profiles managed. Pitching services directly to potential clients can be fruitful. Alternatively, platforms like LinkedIn frequently feature job listings tailored for this role.
7. Translator
In our globalized world, translators bridge cultural divides, ensuring content is accessible across linguistic boundaries without losing its essence.
Job Description:
Translators meticulously convert written materials from one language into another. They ensure that the translated content mirrors the original in tone, intent, and nuance, making it resonate with the target audience.
Benefits:
This role is a celebration of linguistic prowess. Translators can harness their language expertise and often have the freedom to specialize in areas like medical, technical, or legal translation, catering to niche markets and often fetching premium rates.
How to Apply:
Having a portfolio or certifications can bolster a translator's credentials. Platforms dedicated to translation services, such as ProZ or TranslatorsCafé, connect translators with potential clients and offer a repository of available jobs.
8. Affiliate Marketer
Affiliate marketing offers a digital avenue for enthusiastic promoters to monetize their influence and recommendations.
Job Description:
Affiliate marketers champion products or services, promoting them through tailored content. When a sale materializes via their referral link, they earn a commission, making it a performance-driven role.
Benefits:
This model presents a fantastic opportunity for passive income. Marketers enjoy the freedom to choose products aligned with their audience's interests, ensuring authenticity in promotions. There's also potential scalability, with earnings growing as their audience or influence expands.
How to Apply:
Getting started requires joining affiliate programs offered by companies. Platforms like Amazon Associates provide a vast array of products, allowing marketers to select those resonating with their target demographic.
9. Dropshipping Entrepreneur
Dropshipping is the modern entrepreneur's gateway to e-commerce, slashing inventory woes and emphasizing marketing and customer experiences.
Job Description:
Dropshipping entrepreneurs helm online stores without the burden of inventory. When an order is placed, the product is procured from a third-party supplier and directly shipped to the customer, making the store owner an intermediary.
Benefits:
There's minimized risk, as the upfront investment in stock is eliminated. This model allows entrepreneurs to focus on curating a diverse product range, refining their marketing strategies, and offering impeccable customer service without the logistical challenges of stock management.
How to Apply:
Initiating a dropshipping venture often involves platforms like Oberlo, which seamlessly integrates with Shopify, providing a comprehensive ecosystem to start, run, and grow the business.
10. Blogger/Vlogger
Blogging and vlogging are avenues where passion meets profession, allowing content creators to build communities around shared interests, insights, or stories.
Job Description:
Bloggers and vloggers craft content targeting specific niches or general audiences. Whether it's through written articles on personal blogs or video content on platforms like YouTube, they share insights, reviews, tutorials, or narratives, often building a loyal audience over time.
Benefits:
This role offers a platform to establish a unique personal brand. Consistent, quality content can lead to a robust community of followers. As traction grows, monetization opportunities emerge, be it through ads, sponsored content, affiliate marketing, or even branded merchandise.
How to Apply:
Aspiring bloggers can commence by setting up their domain on platforms like WordPress. For vloggers, starting a channel on YouTube and consistently uploading engaging content is the initial step toward building their digital presence.
11. Online Tutoring
Online tutoring has burgeoned, enabling educators to transcend geographical constraints and assist students globally.
Job Description:
Online tutors leverage digital platforms to share their expertise on specific subjects, helping students grasp intricate concepts, prepare for exams, or hone particular skills. They may offer one-on-one sessions or group classes, tailoring their approach to each student's needs.
Earn Everything… nearly!
Join Opinion Outpost, one of the few faithful and honest survey panels and earn cash and gift cards for your opinion. Stack your points and redeem them: Simple! No hidden fees and completely free!


Benefits:
This role offers significant flexibility—both in terms of working hours and the subjects or age groups catered to. Moreover, there's profound satisfaction in assisting students in their academic journeys and watching them succeed.
How to Apply:
Those looking to venture into online tutoring can leverage platforms like Tutor.com or Chegg Tutors, which connect educators with students in need of academic assistance.
12. Survey and Reviews Analyst
An easy entry into the remote work landscape, this role requires participants to offer their insights on products, services, or general opinions.
Job Description:
Analysts partake in online surveys or evaluate products and services, sharing their honest feedback. These insights help brands refine their offerings or gauge market perceptions.
Benefits:
Tasks are generally straightforward and seldom demand specialized skills, making it a hassle-free avenue to earn. This role allows participants to influence product development or marketing strategies indirectly.
How to Apply:
Several platforms, like Swagbucks or Survey Junkie, aggregate survey opportunities, allowing analysts to pick ones that resonate with their interests or expertise.
13. E-book Author
With the advent of e-readers and tablets, the publishing world has evolved, enabling authors to reach readers directly.
Job Description:
E-book authors craft and self-publish books on platforms like Amazon. These could span various genres or niches, depending on the author's interests or expertise.
Benefits:
There's undeniable appeal in molding one's narrative, devoid of publishing house constraints. E-books offer passive income potential, allow authors to establish themselves in their domain, and forge a direct connection with their readers.
How to Apply:
For budding authors, platforms like Amazon Kindle Direct Publishing provide comprehensive guides and tools to get their works to readers worldwide.
14. Web Researcher
In an era flooded with information, web researchers sieve through the noise, extracting pertinent data for varied clientele.
Job Description:
Web researchers are hired to trawl the internet, gleaning relevant information on specified topics or industries. Their findings aid businesses, journalists, or authors in making informed decisions, crafting articles, or even shaping business strategies.
Benefits:
This role offers a perpetual learning curve, allowing researchers to delve into diverse subjects. With flexibility in hours and the joy of unraveling information, it's a job that satiates the inherently curious.
How to Apply:
Job boards, especially ones catering to remote roles like FlexJobs, frequently list positions for web researchers.
15. Podcasting
Podcasts have surged in popularity, catering to audiences seeking deeper dives into niche subjects or craving compelling narratives.
Job Description:
Podcasters craft audio episodes, either discussing specific subjects, interviewing luminaries, or narrating stories. They often stitch together a series, ensuring listeners remain hooked and return for subsequent episodes.
Benefits:
This medium helps establish one's authority in a domain or caters to storytelling enthusiasts. Podcasters engage with a dedicated listener base, and as traction grows, monetization through ads, sponsorships, or listener contributions becomes viable.
How to Apply:
For those looking to venture into podcasting, platforms like Anchor or Podbean offer comprehensive tools to record, edit, and disseminate podcasts to major directories.
16. Online Community Manager
The digital era sees communities sprouting across varied platforms, necessitating seasoned managers to ensure they thrive harmoniously.
Job Description:
Online community managers helm digital forums or social media groups. They're tasked with encouraging user engagement, moderating conversations to ensure they remain respectful, addressing concerns, and fostering a congenial environment.
Benefits:
For those who thrive on interaction, this role provides a unique opportunity to engage with diverse individuals. Additionally, community managers play a significant role in sculpting the tone and growth trajectory of online communities.
How to Apply:
Many firms, recognizing the importance of robust digital communities, post openings for such roles on job platforms like LinkedIn.
17. Stock Photography
For photographers, the digital realm presents an avenue to monetize their artistry and cater to a global clientele.
Job Description:
Stock photographers capture high-resolution images spanning diverse themes. These images are then uploaded to stock platforms where businesses or individuals can purchase the rights to use them.
Benefits:
This avenue lets photographers express their creativity while earning. Every download translates to royalties, offering a residual income stream.
How to Apply:
Photographers can showcase their prowess on platforms like Shutterstock or Getty Images, where potential buyers frequent in search of quality images.
18. Online Ad Evaluator
In the world of digital advertising, ensuring relevance and resonance is paramount. Enter the ad evaluator.
Job Description:
Ad evaluators review online advertisements, gauging their relevance to search queries or their alignment with user profiles on social media. Feedback is relayed, helping advertisers refine their campaigns.
Benefits:
This role offers intriguing insights into digital advertising's dynamics. Given its systematic nature, evaluators often find themselves engrossed in a consistent workflow.
How to Apply:
Leading companies in the realm of web services, like Appen or Lionbridge, frequently recruit ad evaluators.
19. Dropship Supplier Coordinator
Behind every efficient dropshipping venture is a meticulous coordinator liaising with suppliers.
Job Description:
Supplier coordinators are the bridge between dropshipping entrepreneurs and product suppliers. They ensure orders are relayed accurately, and products are dispatched timely, ensuring customer satisfaction.
Benefits:
This role provides an e-commerce immersion without the need to manage an online storefront. Coordinators cultivate a network, interfacing with multiple suppliers, which can be invaluable in the commerce sector.
How to Apply:
The best approach is often direct—reaching out to dropshipping businesses. Alternatively, e-commerce forums and communities can be goldmines for networking and identifying opportunities.
20. User Testing
Before a product is launched or a website goes live, it's often subjected to rigorous testing to iron out any hitches.
Job Description:
User testers interact with websites or applications in their beta phases, simulating genuine user experiences. Their feedback, detailing navigational ease, glitches, or overall user experience, is instrumental in refining the product.
Benefits:
It's an opportunity to explore novel websites or applications before their public debut. Plus, the remuneration for essentially voicing one's experience is an attractive proposition.
How to Apply:
There are dedicated platforms like UserTesting that connect testers with businesses in need of genuine feedback.
Conclusion
Embracing the work-from-anywhere culture is more feasible than ever.
With diverse job opportunities that accommodate background noise, you can find a role that not only matches your skills but also your environment.
So, dive in, explore these roles, and take a step towards a flexible and fulfilling professional journey.
Related Posts:
Earn Everything… nearly!
Join Ipsos iSay, one of the few Faithful and Honest survey panels and earn prizes, gift cards and donations. Stack your points and redeem them: Simple! No hidden fees and completely free!