Working from Home: 5 Reasons it is Different than You Thought it Would Be
Updated on: by FStewart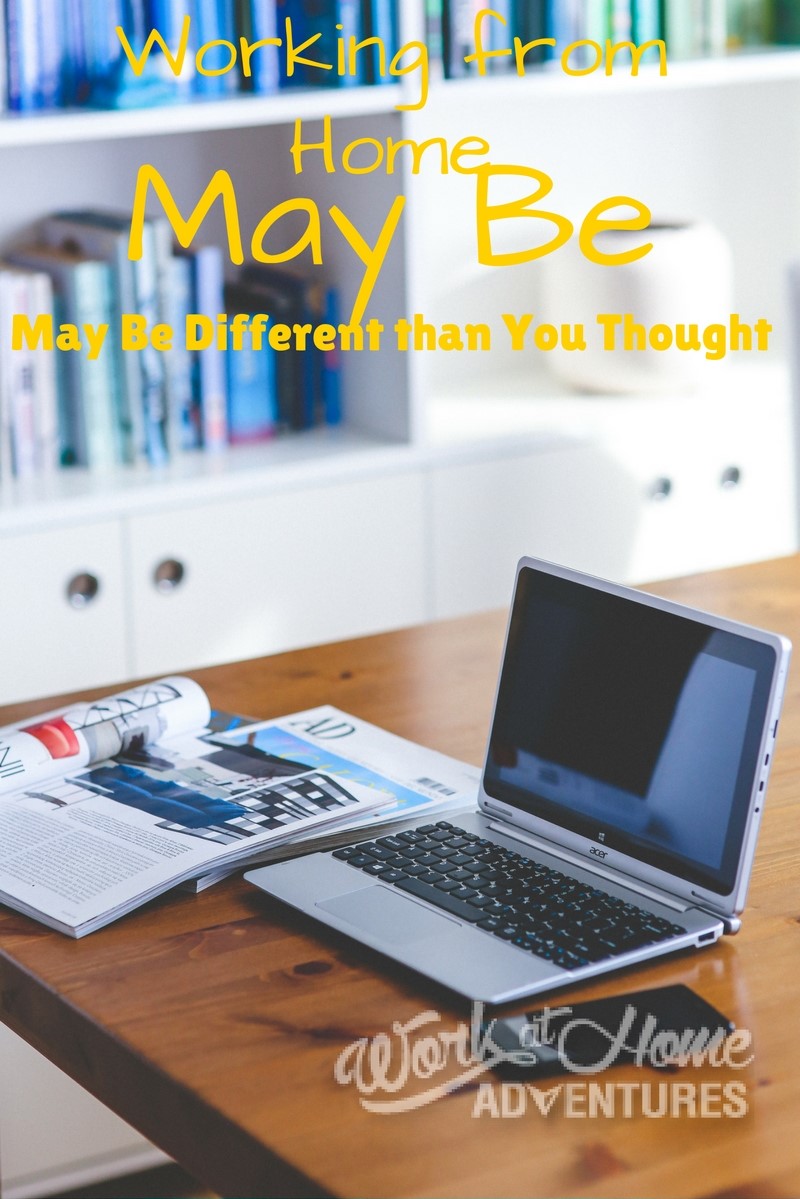 Working from home is a dream for many. Whether it is by working as an employee with a company that uses remote workers, running your own business from your home, or offering your skills on a freelance basis, virtually everyone wants to do it.
Need Easy Extra $350+/Month For Free?
Once you are living the dream however, you may find that it isn't all it you thought it would be.
Even if you love it, like you knew you would, you might very well be surprised at some of the unique challenges that come with working from home.
You Still Have Kids
Many parents see working from home as a great way to find work life balance. You still get to be there for your kids, and maybe you can even save in childcare cost. Everyone should get more rest because you aren't having to dress yourself to run out the door at a certain time, and you can help school age children get to school on time without a huge battle every morning.
Those Kids May "Need" Your More
What you may not have realized is, if your kids are still at home while you are working, you will be needed by them. They may even think they need you more, because you are at home. The crazy idea of feeding them and getting them occupied with something while you do some work rarely happens the way you think it will.
You May Still Have Daycare, and More
You may still be have to start work at a certain time, depending on the job. You might not have to get dressed, but if you are committed to being in front of the screen or on the phone, your boss will expect you to be there. You may have to pay for childcare because you find you cannot work with the kids at home. Those lazy mornings drinking coffee after school age kids leave, or reading to your preschooler, may not happen.
Working from Home: But You Will Still Be Tired
If you have the flexibility to work around kids that are home, or other commitments, you will find yourself working in the early morning or late, late evening. Of course, you may have children that wake and sleep at normal times. If you are like me however, you'll likely find the only quiet time you can get to work will be between the hours of 11 p.m. to 2 a.m.
Other's Don't Believe You Have to Work
I get questions like, "Are you still working?" Going on 5 years of working exclusively from home and I still get "Are you still doing that writing stuff?" There is no belief that I actually have work, and that the work actually has to be done. It isn't a choice, like a hobby I can do when I want.
That mindset leads to requests for favors, babysitting, phone calls at all hours, and more. Of course part of the blessing of working from home is the flexibility to bless others. I embrace the opportunity to bless, but not the idea that my work is optional.
These things do not take away the awesome blessing that comes from working out of your home. However, they can be somewhat of a shock if you don't see them coming. Working from home is amazing, but it isn't perfect. Time to clean your house? Guess what, it will be messier. Time with your kids? It may be more than you expect, making working difficult. Just go in with your eyes wide open, and enjoy the ride!
Related Posts:
Earn Everything… nearly!
Join Ipsos iSay, one of the few Faithful and Honest survey panels and earn prizes, gift cards and donations. Stack your points and redeem them: Simple! No hidden fees and completely free!