10 Legitimate Ways to Test Apple Products in UK, USA and Around the Globe!
Updated on: by Samuel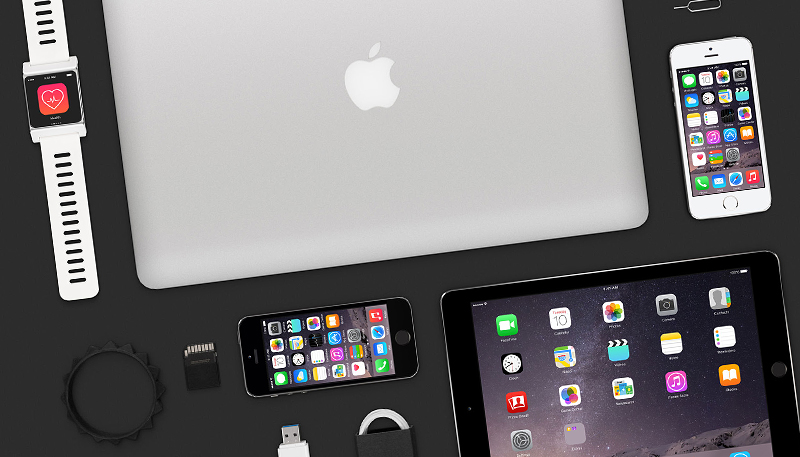 Have you ever wanted a free iPhone 8 to test and keep?
Need Easy Extra $350+/Month For Free?
How about a MacBook Air?
If so, I have some news for you – you might be able to have a free product from Apple to test and keep for yourself!
It's not something you probably hear about often, but it exists.
Apple has its own software testing program called AppleSeed (clever, right?).
There's also a program where Apple lets you test its products!
If you've ever had the urge to get into Apple's beta testing team or get some awesome products to test, then here's your chance.
Read on to learn more about the programs Apple has available.
Get Free Apple Products to Test!
Apple has two different kinds of testing programs that you can become involved with: a hardware testing program and a software testing program.
I'm going to outline those here, and also some other ways you might be able to get some free Apple stuff to test!
The Apple Hardware Testing Program
Apple's hardware testing program doesn't necessarily have a name.
However, there are some threads floating around online that say that Apple allows users to test some of its products, like Apple watches and iPads, in exchange for some honest feedback.
This thread on the Apple forums, for example, says that most of Apple's product testing opportunities are reserved for in-house testers, or those who live near the main headquarters.
Therefore, you'd have the best luck being chosen for something like that if you're already an Apple employee.
Don't worry, though – there are a few ways you might be able to score a free Apple product to test that don't involve going through Apple directly.
I'll outline them in a moment!
Need Easy Extra Cash?
Pinecone Research, a leading name in online survey panel honesty, absolutely guarantees $3 cash for every survey you complete!
Take advantage of their time limited New Membership drive and register NOW. Join today: 100% free!


The AppleSeed Software Testing Program
Now, onto AppleSeed, Apple's software testing program.
This one has its own website, so it's easy to find out some more information about it.
This program is open to anyone, all over the world, if you meet the requirements.
AppleSeed used to be open for anyone to apply.
However, you'll now need an invitation to enter the program.
As you can imagine, this type of program probably gets a lot of applications, so Apple is combating that by making it invite-only.
This program doesn't always involve getting products, so you probably won't get that brand-new iPad you've been drooling over.
AppleSeed is more for testing out software, like new iOS upgrades, on devices you already own.
The software is mostly pre-release, and you may even be able to preview some new apps and app updates before they get released to the public.
To be eligible for the program, in addition to receiving an invite, you'll also need:
An Apple ID
A complete profile
To agree to provide honest feedback on the software after testing
To fill out a confidentiality agreement about the software, you'll be testing
Once you get invited and accepted to a program, you'll be directed to a forum where you can share your feedback from testing.
You'll be noting things like features you loved or any bugs you've experienced on your specific device.
Apple's Beta Testing Program
Apple also has a beta testing program, which people sometimes confuse with the AppleSeed program.
The programs do have some similarities:
You won't be testing products, but instead, pre-release software
You need to provide honest feedback in exchange for the testing opportunity
There's no compensation involved
Your feedback helps shape current and future Apple products
So what's the difference?
The biggest difference is that Apple's beta testing program isn't invite-only!
Instead, you can apply at any time for acceptance into the program.
You'll just need a valid Apple ID to register.
The program also focuses mostly on pre-release macOS updates but does also have some opportunities for iOS and tvOS users.
To provide feedback, you'll use a mobile app that walks you through the process.
Like the AppleSeed program, you'll need to agree to sign a confidentiality agreement stating that you won't publicly talk about any of the pre-release software (that includes talking about it on your blog or social media!).
You can learn more about Apple's Beta Testing Program and sign up by clicking here.
Other Ways to Get Free Apple Products
As you can see, Apple doesn't really let outsiders get too far in the product testing process.
Apple is a company that's well-known for being secretive, and it has an intricate testing process in its facilities that utilize some of the smartest people in the world to test its products.
But, that doesn't mean the company never seeks out regular people like you and me to test its products.
After all, we're the consumers, and the mega-company does care what we think (hence the software programs it has in place).
So I put together some other ways that might lead you to a free Apple product here and there.
I can't make any guarantees, but they might be worth a shot if you're a true Apple fanatic!
BetaBound is a beta testing program created by CenterCode.
Earn Everything… nearly!
Join Opinion Outpost, one of the few faithful and honest survey panels and earn cash and gift cards for your opinion. Stack your points and redeem them: Simple! No hidden fees and completely free!


This site partners with tons of top companies to match them with their ideal beta testers for their software, apps, and products.
Some of the programs will give you products, while others won't.
The company has a huge list of impressive clients, including Amazon, Toyota, Google, and – yes – Apple!
That means that, if you join, you could have the opportunity to either do some beta testing on an Apple product (although I'll admit it's a long shot!).
It's completely free to join and maintain your membership, so you can always apply and wait for Apple opportunities.
If none pop up, then you'll still have plenty of other opportunities at your fingertips that might give you some excellent products too!
The programs are very selective, though, so it's important that you know about beta testing and what to expect.
You'll typically need to pass a qualification survey before you get shortlisted for an opportunity.
Then you'll also need to go through an interview-type process where you'll tell the interviewer why you're qualified to test that product or software.
Still, it may be worth it to you to get into a program from such a selective place if beta testing is a dream of yours.
Blog for Tech Websites
Another way you might be able to score some free Apple products is to become a blogger for tech websites that provide in-depth reviews of Apple and other products.
Think of websites like:
Blogging for these big-name websites is such a coveted role, so it's also very selective.
You'll likely need a lot of writing and/or tech experience and knowledge to land a freelance or in-house writing role for these companies.
But doing so can land you right where you need to become a tester for new Apple products.
These types of websites typically offer super helpful, in-depth reviews of all kinds of new gadgets, including Apple phones, watches, computers, and more.
Sometimes the companies provide products to the reviewers for free in exchange for exposure on the site.
You'll need to verify with the companies how they receive their products for testing purposes, because they all have different processes that are kept relatively secret.
Create Your Own Apple-Focused Website
If writing for a big-name site doesn't seem like your cup of tea, then perhaps creating your own Apple-focused website will?
If you love Apple products and already own several, then you can create your own niche site based on your love and knowledge of Apple stuff.
Your website wouldn't be the first; there are several of these sites already on the web, like:
Notice how they all offer something a little different though?
You can find a new perspective to offer to make your Apple-focused website stand out and draw in other Apple fans.
There's no guarantee that blogging about Apple will get you free products, but there is that possibility.
Bloggers all over the world pitch to their favorite companies and score free products in exchange for reviews all the time.
In fact, I got a free tablet from one of my favorite companies to review on a blog several years ago!
I can honestly say it works.
Will it work with Apple? Who knows, because there isn't a lot of information about it online.
However, with a niche site that shows you know your stuff about Apple, you definitely have a better chance.
Bonus Ways
Join Apple User Research Panels
Apple often conducts user research to gather feedback and insights on their products.
By joining Apple User Research panels, you may have the opportunity to participate in usability studies, surveys, interviews, and beta testing of new features or prototypes.
These research programs provide valuable input to Apple and sometimes offer participants free Apple products for their involvement.
To join, visit the Apple User Research website and sign up for available research opportunities.
Participate in Apple Store Events and Workshops
Apple Stores frequently host events and workshops to educate and engage their customers.
These events cover various topics, including product demonstrations, software tutorials, and creative sessions.
Attending these events not only enhances your knowledge of Apple products but also gives you the chance to interact with Apple staff.
Sometimes, Apple may offer attendees exclusive product testing opportunities or giveaways.
Check the Apple Store website or visit your local store to stay updated on upcoming events.
Engage in Social Media Promotions and Giveaways
Apple occasionally runs promotions and giveaways on their social media platforms, such as Twitter, Facebook, and Instagram.
They may ask users to participate in contests, share content, or provide feedback on specific topics related to Apple products.
By actively following Apple's official social media accounts, you can stay informed about these opportunities and increase your chances of winning free Apple products for testing.
Keep an eye out for their posts and follow the instructions to participate.
Collaborate with Apple Developer Programs
If you have a background in software development or app creation, becoming part of Apple's developer programs can grant you access to early releases and beta versions of their software and operating systems.
Apple offers programs like the Apple Developer Program and the iOS Developer Program, which provide resources, documentation, and testing tools to developers.
By actively participating in these programs, you can test Apple software on your devices and provide valuable feedback to improve their products.
Visit the Apple Developer website to learn more about joining these programs.
Avoiding Scams
If you happen to Google ways to test products for Apple, then there's a good chance you've come across sites that claim to give you a free Apple product in exchange for review.
These sites look legitimate, but they're usually not.
Remember that Apple, for the most part, keeps its testing in-house.
That means that it's usually only Apple employees or people close to the company that get to test Apple products, unless they work with Apple indirectly through product reviews on authority websites or influencer programs.
As far as I'm aware, Apple does not partner with any market research company to provide free products in exchange for reviews.
You can determine if something is a scam if the website says that you have to pay money for shipping or keeping the product, or if you have to fill out a long survey to get the product.
The "survey" sites will likely end up spamming your inbox with emails from them and their partners and have no intention of sending you a free Apple watch or iPhone.
I encourage you to stick with the methods I've mentioned above if you're serious about testing Apple products.
The software testing programs are through Apple itself, so you know that they're legit.
The other methods are not 100% foolproof, but there is always a possibility that you'll be one of the lucky ones to be able to test Apple products.
Read Also: 
How to Test Products for Free: 41 Companies & Testing Panels
Best 11 Websites That Pay You Cash to Test Mobile Apps 
How to Become a Beauty Product Tester And Get Free Makeup For Reviews
Conclusion: Apple Product Testing in UK, USA, and Around the Globe
Apple is one of the most secretive companies in the world.
It creates amazing products, but its testing process is kept under wraps for the most part.
Still, using the methods I've talked about, you may be able to test some software and products from one of your favorite companies!
Have you tested any Apple products, either through one of its programs or through blogging/influencer programs?
We'd love to hear your experiences in a comment below!
Related Posts:
Earn Everything… nearly!
Join Ipsos iSay, one of the few Faithful and Honest survey panels and earn prizes, gift cards and donations. Stack your points and redeem them: Simple! No hidden fees and completely free!