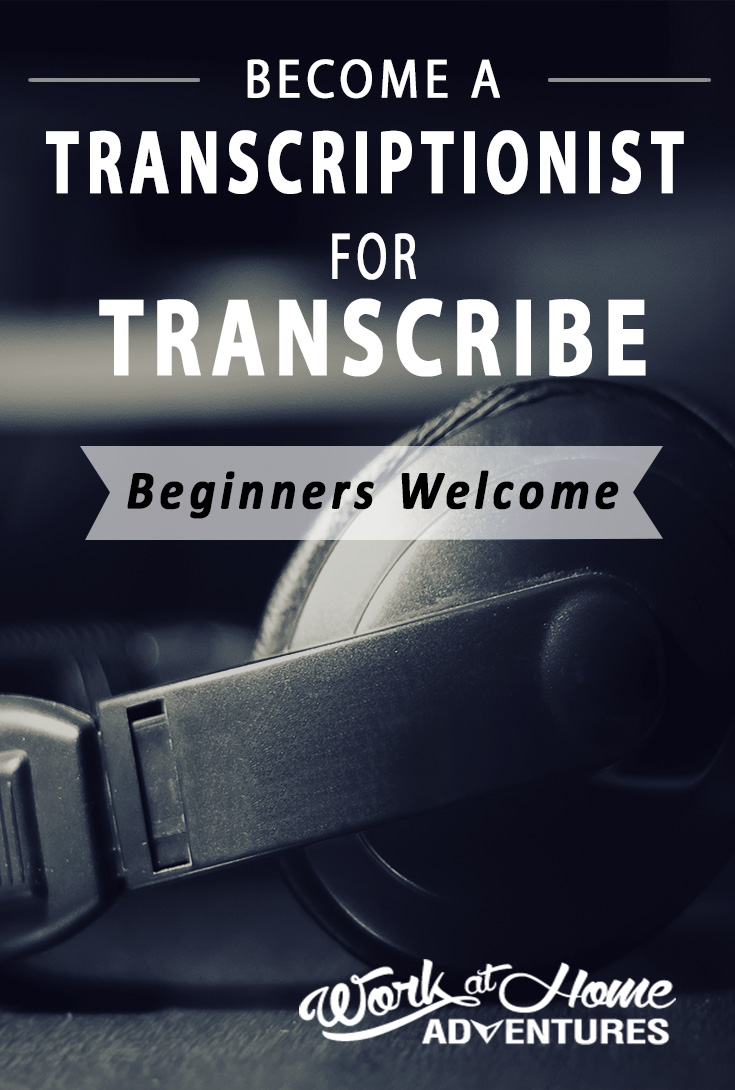 If you're looking for general transcription or editing work, Transcribe may be a great fit for you.
Need Easy Extra $350+/Month For Free?
But what does it take to be a transcriptionist for them, what equipment do you need, how often are you paid and by what means? I'll answer those questions in this blog post
What kind of transcription work does Transcribe have available?
According to their website, they have various types of transcription jobs available.
Are transcriptionists hired as employees or independent contractors?
Transcriptionists with Transcribe are hired as independent contractors – you'll be able to select your own hours and work from anywhere you want, as long as you're based in the US.
Does Transcribe offer any benefits?
Since your an independent contractor, you won't be offered any benefits as far as insurance, paid time off or having taxes taken out of your check, but you'll be able to choose from a variety of different jobs and improve your transcription skills.
What kind of skills do I have to have?
You need to have excellent attention to detail, know their style guide, be able to transcribe accurately, and be able to follow directions.
Do I need to have my own equipment?
Yes. You'll need to have your own transcription software .Transcribe recommends Expresscribe, however the software is no longer free to download and use.  One free option that's available online is a site called oTranscribe – all you    You'll also want have a foot pedal and some type of headset to use.
Do I need to complete a certain amount of work each day?
No, you can work as much or as little as you want – Transcribe does not put a cap on how much work you can do.
How long does it take to complete each transcription task?
It depends on the length of the file and how well you can transcribe.
What happens after I submit my transcription?
Editors will review it and give you feedback so you can improve future transcriptions. You need to meet all the requirements in the transcription style guide every time you submit a transcript for review.
How does Transcribe pay their transcriptionists?
Transcribe pays their transcriptionists daily via PayPal for all work that has been approved.
How much am I paid for transcribing audio?
The amount you're paid varies from one task to another.
Does the rate of pay change depending on quality?
No – Transcribe only pays for work that is approved.
What do I need to do to become a transcriptionist?
First,  you'll want to study the style guide.  Once you're familiar with it, you can take the transcription assessment. Please note, at this time Transcribe does not have any transcription jobs available, but you can fill out the form on their website and they'll contact you when jobs become available.
Are there other work at home jobs available with Transcribe?
Yes, you can also sign up to be an editor – you would have to follow the same process outlined above – review the style guide and then take their assessment. Transcribe is also not currently looking for editors however, so if it's something you're interested in you would have to fill out the form and wait for them to get back to you.
What do others have to say about working for Transcribe?
I actually was not able to find any reviews one way or the other about working for Transcribe – if you've worked from home for them and have experience, please feel free to comment below!
Related Posts:
Want more money?

Easy Extra Cash! Join the famed Vindale Research site and earn rewards by doing nothing more than sharing your experience of using the internet. Guaranteed 100% free membership.


Earn Everything… nearly!

Join e-Poll, one of the oldest survey panels and earn cash - paid via PayPal - gift cards for Amazon, Best Buy, iTunes, Starbucks, and Walmart, plus Retail e-vouchers.
The surveys are aimed at entertainment-related research, covering such things as personal TV watching habits, give feedback on new TV commercials or to review DVDs that are sent to your home.
For USA residents aged 13+. No hidden fees and completely free!