Top 6 Entry Level Medical Transcriptionist Work from Home Jobs
Updated on: by Amy Kennedy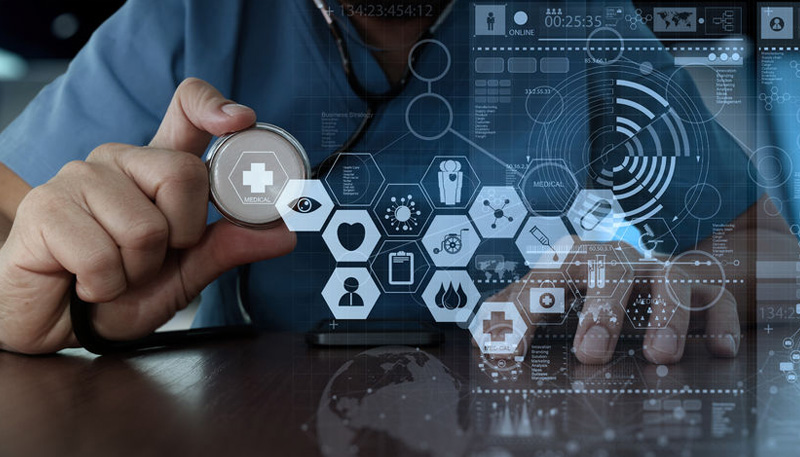 If you're considering a career as a medical transcriptionist, good for you!
It's a popular option for transcriptionists with experience in health-related fields because it tends to pay more than general transcription and have steady work.
But, before you jump into this type of job, there are a lot of things to consider.
Medical transcription isn't something most general transcriptionists do unless they have years of experience.
Most companies that hire for this kind of work work seek qualified candidates with the right training, experience, and equipment to get the job done.
As a beginner in the field, you should make yourself aware of what the job entails to ensure that it's the right choice for you.
What is Medical Transcription?
Contrary to popular belief, transcription work isn't all the same.
Most companies don't hire just anyone to transcribe technical audio files with high-level terminology for different professions.
Legal transcription, for example, typically involves a lot of legal terminology.
Legal transcribers possess the ability to understand legal jargon so that they can transcribe audio accurately.
Read more: 11 Best Companies That Pay You for Legal Transcription Work from Home
So, just what is medical transcription work?
It involves converting audio files from physicians, surgeons, and other medical personnel into text files.
Many doctors record their observations of patients to save time writing them to ensure that they don't forget important information about a visit.
Medical transcriptionists then transcribe their words into text to keep in the patient's file for easy access by the doctor when needed.
Since healthcare professionals may use medical terminology in their transcriptions, have heavy accents, and speak fast, it's especially important to be great at what they do.
Accuracy is incredibly important, so a high-level knowledge of medical terminology is usually a requirement.
That means that most companies won't hire you without experience in the medical field.
How Much Can Medical Transcriptionists Earn?
They do generally earn more than general transcriptionists.
They're often on a similar payscale as others who perform technical transcription work, like legal or computer transcriptionists.
According to PayScale, the median hourly wage for a medical transcriptionist is $15.38, but the high end of the pay scale reaches $20 or more per hour.
But, freelance transcriptionists tend to earn a little more per hour, since they can take on their own clients and be more in control of their finances, schedule, and more.
Freelancers may make $5 or more per hour than those hired by a company.
What is the Work Like?
You can be either an employee or an independent contractor/freelancer.
As an employee, you'll be hired by a company and paid by that company to perform your job.
The company takes care of taking taxes out of your paychecks.
Most employees have a set schedule that they work.
As an independent contractor, you'll provide work on an as-needed basis and will be responsible for your own taxes.
You may need to commit to a certain amount of work each week, but you can typically choose what days and times you want to complete it.
As an employee, you can benefit from more steady work.
Independent contractors may find it difficult to build up a solid client base until they have plenty of experience.
However, it is difficult to get hired on as an employee if you're just starting out in the industry.
As a beginner, you may benefit from finding some clients for medical transcription work on Upwork or other freelance marketplaces to help you build a solid portfolio.
Is it Possible to Find Medical Transcription Jobs from Home, No Experience Required?
Yes, it is possible, but it's not an easy process.
Since this kind of work takes quite a bit of knowledge of the medical field, most companies seek qualified candidates who have plenty of experience.
But, where there's a will, there's a way!
If you're serious about entering the medical transcription field, the information I'm outlining here will help you get started.
First up is the most important part: Training!
Read More: 30 Best General Transcription Jobs from Home, No Experience Required
How to Train for Medical Transcription?
If you don't have experience, you'll need to start somewhere.
Some companies will accept proper training in lieu of actual on-the-job experience, so it's important to consider getting certified with a medical transcription program.
Doing so shows that you're serious about entering the industry and will also give you the knowledge needed to begin an entry-level position.
Most medical transcription work requires a post-secondary education.
Usually, this consists of a certification program of one year or an associate's degree that can be completed in two years.
Throughout your program, you'll likely study everything from medical terminology to formatting and editing documents.
Degree and certification programs are usually available online.
So, even if you have a full-time job, you can schedule your program to meet your needs.
Be sure to choose an accredited institution before beginning your program.
You can even look into your local community colleges or nearby universities for programs.
Specifically, look for a program that will help you earn the right certifications.
Registered Medical Transcriptionist (RMT) and Certified Medical Transcriptionist (CMT) are the ones to shoot for.
You can also search Association for Healthcare Documentation Integrity (AHDI) which can point you in the right direction of a reputable program that can get you started in this career.
What Equipment Will I Need?
Medical transcriptionists won't need much more than general transcriptionists would.
In essence, the job itself is very similar, but your level of knowledge is what makes the difference.
So, a reliable computer and internet connection, a headset, a foot pedal, and transcription software are the basics to get you started.
But, I'll also suggest that you have a dedicated workspace free from noise and distractions that could get in the way of your ability to hear the audio files and type with accuracy.
Depending on the company you work with, a computer, equipment, and software may be provided.
Throughout your training, though, you'll need this equipment anyway, so it's a good idea to go ahead and invest in it now.
Some jobs may also require the Microsoft Office Suite, specifically Word for word processing.
This can also help you through your training, so it's something to consider purchasing before you look for work.
Where to Find Medical Transcription Work for Beginners
One place I like to recommend for most people looking for work from home jobs is Indeed.
This job search site has jobs available in a wide range of industries and medical transcription work is often one area with many jobs available on the site.
Indeed aggregates job listings from several other job search sites so you can benefit from a comprehensive listing of some of the best jobs available.
Search for "entry-level medical transcription" or "beginner medical transcription" as a keyword, and "home-based", "remote", or "work from home" in the location box.
Check back every couple of days for new listings.
You can always network, too, to find the perfect job for you.
Many people who work from home join helpful work from home forums and groups to find leads for new jobs and discuss potential opportunities.
It's no different for medical transcriptionists and can be an excellent way for beginners to find out where the work is.
It's a good idea to create a LinkedIn profile if you don't have one so you can start building a portfolio as you go along and connect to people along the way.
Then, join a forum for medical transcriptionists, like MT Stars.
Here, you can browse listings of open jobs or post a request for others to help you out with a good beginner position.
You can also learn about important news involving it and also gain helpful insight into your new career from others with years of experience in the field.
6 Beginner Medical Transcription Companies Hiring Remote Employees
It's important for me to note that most medical transcription work from home jobs do require at least a year of experience.
But, the following jobs are good choices for beginners because they don't have as strict requirements and you may be able to provide proof of your medical transcription training to get started.
Eight Crossings deals solely with medical transcription and seeks work from home applicants.
Your schedule can be flexible, but you just need to commit to processing at least 1,000 lines of transcribed audio per working day.
The job listing states that two years of experience is preferred, but that the company will also consider recent graduates of an approved transcription certification program, so this one could be a great option for beginners!
There are also occasionally openings for medical transcription editors, but you may need more experience for them.
Send your resume to the email provided in the job listing for consideration.
GMR Transcription provides services for a wide variety of transcription needs, including legal, general, and medical.
The company's general transcription with medical background positions are a good one for beginners or recent graduates to consider.
If you've had some experience in the medical field plus exceptional transcription skills, you may qualify for the position.
Your schedule will be flexible here, but you'll need to commit to a certain number of audio hours per week.
You should also have transcription software already available and have proof of transcription certification if you're a graduate.
M*Modal is a good choice for beginners.
This company provides medical coding and transcription services for a variety of clients in the medical field.
M*Modal allows those with medical transcription experience or AHDI certified graduates to come on board the team!
And, the company also considers any applicant who has had adequate experience with radiology, oncology, emergency room services, or acute care.
M*Modal pays by the line of transcribed audio and you'll receive more information about the rates if you're hired. You'll get paid every other Friday.
Nuance Transcription Services provides internet-based medical transcription.
Work from home transcriptionists can sign on with the team to have a flexible schedule and meet the needs of clients.
It appears that Nuance hires you as an employee and provides a full benefits package, including paid time off, a savings plan, life insurance, and more.
This company does seek qualified candidates with experience, but also invites you to send your resume if you feel that your skills are at the level needed to complete the job.
It may help if you've completed an AHDI-accredited training or certification program to qualify for a job with this company.
StenTel provides various transcription and translation services to clients.
The company has positions available for work from home transcriptionists as independent contractors.
StenTel doesn't list much information about its independent contractor positions for transcribers, but the application has areas where you can note your certification or degree program from an accredited school.
Your pay will be based on your experience, so you may start at the low end of the pay rate with potential to work your way up.
Still, it may be a good option to get started in the field with a legitimate company!
Ubiqus offers several translation and transcription services for clients in different fields.
You can work as a transcriptionist in one of the company's independent contractor positions.
The company offers general, legal, and medical transcription work.
You can provide proof of your certification or completed degree program in lieu of professional experience.
All transcriptionists start with the same pay rate, which may increase depending on your work performance.
If you want to gain some experience as you go through your degree or certification program, you can even apply as a general transcriptionist and make the move to medical transcription once you've finished.
Conclusion
As a beginner in the this field, it may seem like a difficult task to land a job since you have no experience.
But, for this industry, having the proper training is key.
If you're currently going through an accredited program or have recently graduated with a degree or certification, you may be able to find a legitimate work from home job.
Good luck!
Did you start medical transcription as a beginner? Let us know your experiences in the field in a comment below!
Related Posts: