Best Jobs for Lazy People
Updated on: by Amy Kennedy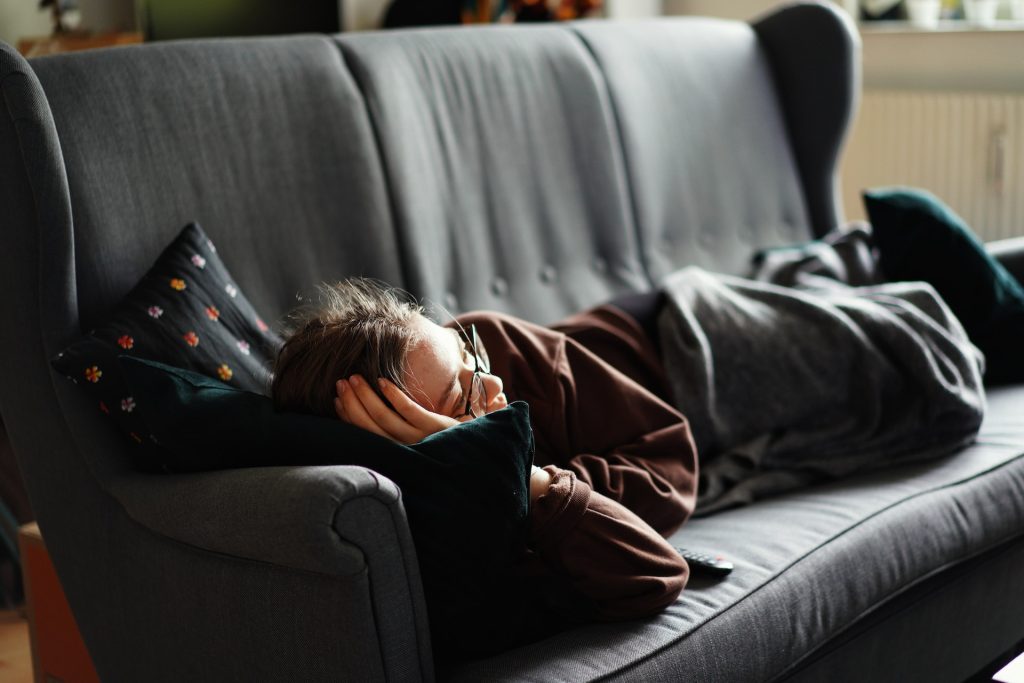 Are you someone who values a laid-back work style and prefers to conserve your energy for the things you truly enjoy? Good news!
Need Easy Extra $350+/Month For Free?
There are careers out there that allow you to thrive without breaking a sweat. In this blog, we'll explore the best jobs for lazy people – roles that offer financial stability, personal satisfaction, and a more relaxed work life.
Whether you're seeking a change or planning your future career, these options might just be your ticket to a comfortable and leisurely professional journey.
1. Freelance Writer
The Lazy Perk: Flexible Hours and Locations
Freelance writing is a dream job for those who enjoy working on their own terms. You can choose when and where to work, allowing you to maximize productivity during your most energetic moments. Whether you're crafting blog posts, articles, or copy for businesses, it's a career that values quality over quantity.
Expanding on Freelance Writing: Freelance writing offers a plethora of opportunities. You can specialize in various niches such as travel, technology, health, or finance.
The flexibility of this job allows you to balance work with leisure. You can wake up late, work from your favorite café, or even travel while meeting deadlines. However, it's essential to manage your time effectively and maintain discipline to deliver high-quality content consistently.
Tip: Use platforms like Upwork and Fiverr to find freelance writing gigs that match your expertise and interests. These platforms connect you with clients seeking content in various niches, making it easier to find projects that align with your skills.
2. Graphic Designer
The Lazy Perk: Creativity Meets Comfort
Graphic designers can often work from the comfort of their homes or cozy studios. This creative role allows you to express yourself visually while maintaining a relaxed work environment. As long as you meet project deadlines, you have the freedom to structure your day as you please.
Expanding on Graphic Design: Graphic design is a versatile field where you can design everything from logos and websites to marketing materials and illustrations. Working remotely or as a freelancer grants you the luxury of choosing your workspace, which can be a cozy home office or your favorite coffee shop.
While deadlines are important, you can often manage your time and enjoy the creative process at your own pace.
Tip: Build a strong portfolio to showcase your design skills and attract clients or employers. Having an impressive portfolio is crucial in the competitive field of graphic design. Consider using platforms like Behance or Dribbble to showcase your work and connect with potential clients or employers.
3. Social Media Manager
The Lazy Perk: Scrolling with a Purpose
If you're already spending hours on social media, why not get paid for it? Social media managers oversee online content, engage with followers, and plan strategies. It's a job that combines leisurely scrolling with marketing acumen.
Expanding on Social Media Management: As a social media manager, you'll be responsible for curating and creating content that resonates with your target audience.
Need Easy Extra Cash?
Pinecone Research, a leading name in online survey panel honesty, absolutely guarantees $3 cash for every survey you complete!
Take advantage of their time limited New Membership drive and register NOW. Join today: 100% free!


While it may seem like an effortless job for those already well-versed in social media, it requires a deep understanding of platforms, algorithms, and audience behavior. You'll need to stay updated with the latest trends to keep your clients' or company's online presence competitive.
Tip: Stay updated with the latest social media trends and algorithms to keep your clients' or company's online presence in top shape. Consider using social media management tools like Buffer or Hootsuite to streamline your posting and scheduling tasks.
4. Librarian
The Lazy Perk: Quiet Contemplation
Librarians get to work in a serene environment surrounded by books. If you enjoy quiet contemplation and helping others find information, this could be your ideal job. It's a profession that rewards knowledge and a calm demeanor.
Expanding on Being a Librarian: Librarians are the guardians of knowledge and play a crucial role in helping people access information. Your tasks will include cataloging books, assisting patrons with research, and organizing library resources.
While the job requires a peaceful environment and a love for books, it also demands strong organizational skills and a commitment to helping others.
Tip: Pursue a Master's in Library Science to enhance your career prospects in this field. This advanced degree will provide you with the necessary knowledge and skills to excel as a librarian.
5. Video Game Tester
The Lazy Perk: Gaming with Purpose
Believe it or not, you can get paid to play video games. Video game testers help identify bugs and glitches in games, ensuring a smoother gaming experience for others. While it requires attention to detail, it's undoubtedly one of the more enjoyable jobs out there.
Expanding on Video Game Testing: Video game testers play an essential role in the game development process. Your job is to meticulously explore the game world, searching for any issues that could disrupt the player's experience.
While it's fun to play games, it's equally important to document and report problems accurately. This job can be a gateway into the gaming industry, leading to roles in game design or quality assurance.
Tip: Keep an eye on job listings from gaming companies or consider freelancing as a game tester. Building a strong reputation for thorough testing and bug reporting can lead to more opportunities in the industry.
6. Remote IT Support
The Lazy Perk: Problem-Solving from Home
Remote IT support allows you to troubleshoot technical issues from the comfort of your home. With the right knowledge and problem-solving skills, you can assist users with their computer problems while enjoying the convenience of remote work.
Expanding on Remote IT Support: As a remote IT support professional, you'll play a crucial role in helping individuals and organizations resolve technical issues.
This job typically involves diagnosing hardware and software problems, providing step-by-step guidance, and ensuring that systems run smoothly. The key to success in this field is your ability to effectively communicate solutions to non-technical users.
Tip: Certifications like CompTIA A+ can enhance your credibility as an IT support professional. Earning this certification demonstrates your proficiency in troubleshooting and technical problem-solving, making you a valuable asset to employers or clients.
7. Data Entry Specialist
The Lazy Perk: Monotonous but Mindful
Data entry may not be the most exciting job, but it offers stability and simplicity. You'll be responsible for inputting data accurately, and while it might seem monotonous, it doesn't require intense mental effort.
Expanding on Data Entry Specialist: Data entry specialists play a crucial role in maintaining organized and up-to-date databases. Your tasks may include inputting information, verifying data accuracy, and ensuring that records are complete.
The work may be repetitive, but it's essential for businesses and organizations to have accurate data for decision-making.
Tip: Develop a fast and accurate typing speed to excel in this role. Consider using typing improvement tools and practicing regularly to increase your efficiency.
8. Night Security Guard
The Lazy Perk: Peaceful Vigilance
Night security guards often have long stretches of downtime during their shifts. While it's essential to stay vigilant, there's usually plenty of time for reading, studying, or catching up on your favorite shows.
Expanding on Night Security Guard: As a night security guard, your primary responsibility is to ensure the safety and security of the premises you're guarding. While the nighttime hours can be quiet, it's crucial to remain alert and attentive to any potential security threats.
The downtime can be an opportunity to engage in personal development activities or pursue hobbies.
Tip: Obtain any required security licenses or certifications to qualify for this role. Different regions may have specific requirements for security guards, so ensure you meet the necessary qualifications.
9. Survey Taker
The Lazy Perk: Opinions for Profit
Companies value consumer feedback, and they're willing to pay for it. As a survey taker, you can earn money by sharing your opinions on various products and services.
Earn Everything… nearly!
Join Opinion Outpost, one of the few faithful and honest survey panels and earn cash and gift cards for your opinion. Stack your points and redeem them: Simple! No hidden fees and completely free!


Expanding on Survey Taker: Survey takers participate in market research by providing their opinions and feedback on products, services, or even social issues. Companies use this valuable data to improve their offerings or make informed decisions.
Taking surveys is relatively easy, but it's essential to sign up for reputable survey websites to access a steady stream of survey opportunities.
Tip: Sign up for reputable survey websites like Swagbucks or Survey Junkie to access legitimate survey opportunities and maximize your earnings.
10. Pet Sitter
The Lazy Perk: Furry Friends and Flexibility
If you love animals, becoming a pet sitter can be a rewarding and relaxing career. You'll spend time with furry companions while their owners are away, and you can often set your schedule.
Expanding on Pet Sitter: Pet sitters provide care and companionship to pets when their owners are unavailable. This job involves tasks such as feeding, walking, and ensuring the well-being of animals.
It offers flexibility, as you can choose the types of pets you're comfortable caring for and set your availability based on your preferences.
Tip: Build a network of satisfied clients through exceptional pet care and reliability. Positive reviews and word-of-mouth referrals can help you establish a successful pet-sitting business.
11. Online Tutor
The Lazy Perk: Sharing Knowledge from Home
If you excel in a particular subject or skill, consider becoming an online tutor. You can teach students from the comfort of your home, setting your hours and curriculum.
Expanding on Online Tutoring: Online tutoring has become increasingly popular, offering both educators and learners the flexibility to connect virtually.
As an online tutor, you can specialize in subjects you're passionate about, whether it's mathematics, language, music, or any other area of expertise. The key to success is effective communication and the ability to adapt your teaching style to meet the needs of your students.
Tip: Join online tutoring platforms like Chegg Tutors or Wyzant to connect with students seeking your expertise. These platforms provide a structured way to find students and manage your tutoring sessions.
12. Virtual Assistant
The Lazy Perk: Administrative Assistance Remotely
Virtual assistants provide administrative support to businesses, entrepreneurs, and busy professionals. You can manage emails, schedules, and tasks without leaving your home.
Expanding on Virtual Assistance: Virtual assistants are in high demand as businesses increasingly rely on remote support for their administrative tasks. Your responsibilities may include scheduling appointments, managing emails, handling customer inquiries, and performing various administrative duties.
To excel in this role, develop strong organizational and communication skills.
Tip: Consider taking courses or workshops on virtual assistance to enhance your skills and knowledge in this field. Websites like Udemy offer relevant courses.
13. Mystery Shopper
The Lazy Perk: Shopping with a Purpose
Mystery shoppers get paid to evaluate customer service and product quality. You'll visit stores or shop online and provide feedback on your experiences.
Expanding on Mystery Shopping: Mystery shopping allows you to combine your love for shopping with a paid gig. You'll be tasked with evaluating various aspects of the customer experience, such as service quality, product availability, and store cleanliness.
Detailed reporting of your findings is essential. While it's a fun way to earn money, it's crucial to follow guidelines and maintain objectivity.
Tip: Sign up with reputable mystery shopping companies like Market Force or Mystery Shopper Services and follow their guidelines for assignments. Avoid any organizations that ask for payment to join as a mystery shopper.
14. House Sitter
The Lazy Perk: Caring for Homes
House sitting involves looking after someone else's home while they're away. It's an easy way to earn money, and you can often enjoy a change of scenery.
Expanding on House Sitting: House sitters are entrusted with the responsibility of ensuring the security and maintenance of homes while the owners are absent. Your duties may include watering plants, collecting mail, and maintaining the property's appearance.
Building a reputation as a reliable and trustworthy house sitter is essential to secure repeat gigs.
Tip: Register on house-sitting websites like TrustedHousesitters or HouseSitter.com to find house-sitting opportunities in various locations.
15. Content Curator
The Lazy Perk: Collecting and Sharing
Content curation involves finding and sharing relevant articles, videos, and resources online. If you have a keen eye for valuable content, this job can be both effortless and enjoyable.
Expanding on Content Curation: Content curators play a vital role in sifting through the vast amount of information on the internet and selecting the most valuable pieces to share with their audience.
You can focus on a particular niche or topic of interest and gather content that informs, entertains, or educates your audience. To excel in this role, use social media and content curation tools to curate and share content effectively.
Tip: Use content curation tools like Pocket or Flipboard to streamline the process of discovering and sharing content in your niche.
16. Online Reseller
The Lazy Perk: Flipping for Profit
Online resellers purchase items at a lower price and sell them for a profit. You can scour garage sales, thrift stores, or online marketplaces for hidden treasures to resell.
Expanding on Online Reselling: Online reselling is a lucrative opportunity for those with an eye for valuable items. You can specialize in various niches, such as vintage clothing, collectibles, electronics, or even rare books.
Start by researching popular resale platforms like eBay, Amazon, or Etsy to understand the market and establish your online presence.
Tip: Keep track of trends and market demand to make informed purchasing decisions. Consider creating detailed product listings with high-quality images to attract potential buyers.
17. Sleep Study Participant
The Lazy Perk: Getting Paid to Sleep
Some medical studies require participants to spend nights in a sleep clinic, where researchers monitor sleep patterns. While it may not be a full-time job, it can be a unique way to earn money while getting some shuteye.
Expanding on Sleep Study Participation: Participating in sleep studies can be an intriguing way to make money, especially for those who don't mind being monitored while they sleep. Researchers use these studies to better understand sleep disorders and patterns.
Look for local research institutions or universities conducting sleep studies, and ensure you meet their criteria for participation.
Tip: Be prepared to follow the study's guidelines and maintain a consistent sleep schedule during the study period. Compensation can vary based on the study's duration and requirements.
18. Product Reviewer
The Lazy Perk: Sharing Your Opinions
Companies pay individuals to review their products and provide feedback. You can receive free products and compensation in exchange for your honest opinions.
Expanding on Product Reviewing: Product reviewing is an excellent way to receive products for free while sharing your thoughts and opinions with others. Companies value authentic feedback from consumers, and they often send products for review purposes.
To get started, sign up for product testing and review programs offered by companies in your area of interest.
Tip: Build a reputation for providing honest and detailed reviews. Consider creating a blog or social media presence dedicated to product reviews to attract opportunities.
19. Virtual Travel Agent
The Lazy Perk: Booking Adventures from Home
Virtual travel agents help travelers plan trips and book accommodations and flights. With the right training and connections, you can turn your love for travel into a laid-back profession.
Expanding on Virtual Travel Agency: As a virtual travel agent, you assist clients in planning their vacations or business trips. This job involves researching and booking flights, accommodations, and activities based on the clients' preferences and budgets.
To succeed in this role, consider enrolling in travel agent certification programs to enhance your expertise.
Tip: Stay updated with travel trends and destination knowledge to provide valuable insights to your clients. Building a network of satisfied customers can lead to repeat business and referrals.
20. Gardener
The Lazy Perk: Cultivating Tranquility
While gardening requires physical effort, it can be a relaxing and rewarding hobby that you can turn into a low-stress side gig. You'll enjoy the outdoors and the satisfaction of nurturing plants.
Expanding on Gardening: Gardening offers a unique blend of physical activity and tranquility. If you have a green thumb, you can offer your gardening services to individuals or businesses looking to beautify their outdoor spaces.
Tasks may include planting, weeding, landscaping, and maintaining gardens.
Tip: Start by offering your gardening services to friends, family, or neighbors to build your client base. Word-of-mouth recommendations and a portfolio of your work can help attract more clients over time.
Conclusion
There are plenty of career options for those who prefer a more relaxed work style.
Whether you seek flexible hours, the ability to work from home, or opportunities to get paid for activities you enjoy, these jobs for lazy people offer a path to financial stability and personal satisfaction.
So, why work hard when you can work smart and enjoy a laid-back professional journey?
Related Posts:
Earn Everything… nearly!
Join Ipsos iSay, one of the few Faithful and Honest survey panels and earn prizes, gift cards and donations. Stack your points and redeem them: Simple! No hidden fees and completely free!