15 Best Places to Cash in Coins For Free
Updated on: by Amy Kennedy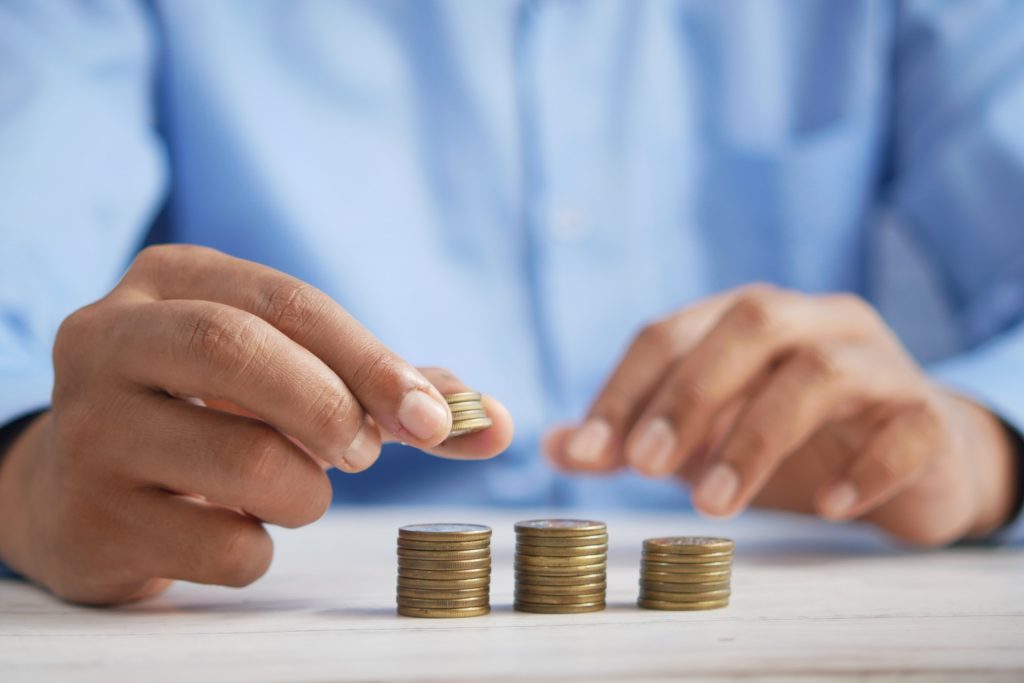 When it comes to managing your spare change, you might be surprised to discover that those pennies, nickels, dimes, and quarters scattered around your home can add up to a substantial amount.
Need Easy Extra $350+/Month For Free?
Whether you've been collecting coins in a jar for years or just stumbled upon a pile of loose change, knowing where to cash in coins for free can make a difference in your financial situation.
In an era where digital transactions dominate, coin currency may seem outdated, but it still holds value.
This blog post explores various methods and places where you can turn your loose change into cash without incurring fees or losing a significant portion of your hard-earned money.
Places to Cash in Coins For Free
The places below accept coins for free or at small fees:
1. Credit Unions
Credit unions are member-focused financial institutions known for their commitment to providing a wide range of services tailored to their members' needs.
One such service often offered by credit unions is free coin counting.
When you visit your local credit union branch with your loose change, their accommodating staff will typically count and exchange the coins into paper currency without charging any fees.
This service not only helps you transform your change into usable cash but also underscores the value of being a credit union member.
It's a convenient and cost-effective option, especially for individuals who are part of a credit union.
By utilizing this amenity, you not only save on coin-counting fees but also strengthen your connection to a financial institution that prioritizes your financial well-being.
2. Local Community Banks
Local community banks take pride in their personalized approach to banking, and one way they enhance the overall experience for their customers is by offering free coin counting services.
As an account holder at one of these community banks, you can simply bring in your spare change, and the bank's dedicated staff will assist you in converting it into cash at no additional cost.
This practice not only saves you money but also strengthens the sense of community by encouraging customers to interact with their local bank.
It fosters a friendly, neighborhood atmosphere that distinguishes community banks from larger, more impersonal institutions.
So, if you're looking for a banking experience that goes beyond the basics, consider the convenience and community spirit offered by your local community bank.
Need Easy Extra Cash?
Pinecone Research, a leading name in online survey panel honesty, absolutely guarantees $3 cash for every survey you complete!
Take advantage of their time limited New Membership drive and register NOW. Join today: 100% free!


3. Chase Bank
Chase Bank, as one of the nation's leading financial institutions, often provides the convenience of free coin counting services at select branches.
This benefit is particularly advantageous for Chase customers who have accumulated a substantial amount of loose change over time.
By checking with your local Chase branch, you can determine if they offer this service, allowing you to efficiently transform your coins into cash without incurring any extra fees.
Chase's commitment to customer service extends to this practical amenity, saving you the hassle of counting coins or seeking out coin-counting machines at third-party locations.
It's a testament to Chase's dedication to offering comprehensive banking solutions for its diverse customer base.
4. US Bank
US Bank, another major player in the banking industry, may also offer free coin counting services at specific locations.
As a valued US Bank customer, you might have the opportunity to utilize their coin counting machines without any additional charges.
To fully leverage this service, reach out to your nearest US Bank branch to confirm its availability and simplify the process of converting your coins into easily spendable currency.
US Bank's commitment to providing this service reflects its customer-centric approach and dedication to making banking as convenient as possible. It's a practical benefit that can save you time and effort while managing your finances.
5. Regions Bank
Regions Bank, renowned for its extensive branch network, strives to enhance the banking experience for its account holders by providing free coin counting services.
By contacting your local Regions Bank branch, you can ascertain whether they offer this service.
Regions Bank's commitment to offering this service exemplifies its dedication to delivering value to its customers.
It's a testament to the bank's focus on providing a holistic banking experience that addresses all of your financial needs.
6. BB&T Bank
BB&T Bank, now part of Truist, may offer coin counting services at select branches as well. To determine if your local BB&T (or Truist) branch provides this service, simply inquire with their staff.
This straightforward approach can simplify the process of managing your loose change, offering a hassle-free solution to handle your coins.
BB&T Bank's inclusion of this service underscores its commitment to making banking as straightforward and efficient as possible for its customers. It's one more way they aim to simplify your financial life.
7. Santander Bank
Santander Bank is recognized for its practice of offering coin-counting services without fees to its account holders.
If you bank with Santander, visit your nearest branch and inquire about the availability of coin counting machines.
This convenient service can save you valuable time and ensure you get the full value of your coins when converting them to cash.
Santander's commitment to this service aligns with its customer-centric philosophy, which places a premium on convenience and accessibility.
It's a reflection of the bank's desire to provide a seamless banking experience for its clients.
8. Capital One Café
Certain Capital One Café locations go above and beyond by offering coin counting for their customers.
These unique café-style branches provide an exceptional banking experience, including free coin exchange services.
If you're fortunate enough to live near a Capital One Café, this could be a particularly convenient and enjoyable option for coin redemption.
Capital One Café's decision to provide coin counting exemplifies its innovative approach to banking.
It combines banking with a relaxed and welcoming café environment, making the banking experience more engaging and enjoyable for customers.
9. Navy Federal Credit Union
Members of the Navy Federal Credit Union, which focuses on serving military personnel and their families, may have access to free coin counting services at their branches.
This service is designed to make banking more convenient for its members.
Simply visit your local Navy Federal Credit Union branch to explore this benefit and efficiently manage your spare change.
Earn Everything… nearly!
Join Opinion Outpost, one of the few faithful and honest survey panels and earn cash and gift cards for your opinion. Stack your points and redeem them: Simple! No hidden fees and completely free!


Navy Federal Credit Union's commitment to providing this service aligns with its mission of serving those who serve our country.
It's a practical offering that supports the financial well-being of military families.
10. Grocery Stores
Beyond major supermarket chains like Kroger and Publix, numerous other grocery stores offer coin-counting machines for customers.
These machines are often prominently located near the store's entrance and allow you to exchange your coins for cash or store credit.
It's a convenient way to cash in coins while doing your grocery shopping, making the most of your spare change without additional hassle.
Grocery stores' inclusion of coin-counting machines enhances the shopping experience and underscores their commitment to customer convenience.
It's a valuable service that can help you efficiently manage your coins while taking care of your grocery shopping.
11. Casinos
Casinos are often associated with gaming and entertainment, but some casinos provide a unique service by offering coin counting for their patrons.
This service is particularly convenient if you've spent time in the casino and accumulated a significant amount of coins from slot machines or table games.
By utilizing the casino's coin counting facilities, you can efficiently convert your winnings or spare change into paper currency or gaming credits.
This offering is a testament to the casino industry's commitment to enhancing the overall customer experience and ensuring that visitors have a seamless and enjoyable time within their establishments.
12. College Campuses
University campuses, in addition to providing education, may also offer coin counting services for their students and staff.
These services are usually available through the campus's banking or financial offices.
If you're a student or faculty member, you can leverage this service to conveniently convert your spare change into cash or deposit it into your campus account.
This can be especially helpful for students who often accumulate coins from vending machines, laundry, or various on-campus transactions.
It's yet another way that colleges and universities strive to simplify campus life and meet the financial needs of their communities.
13. Credit Card Companies
Some credit card companies extend their services beyond card management by offering coin redemption options for their cardholders.
This unique service allows credit card users to turn their loose change into credit card payments or statement credits.
By visiting the credit card company's website or contacting their customer support, cardholders can inquire about the availability and details of this feature.
It's an innovative way for credit card companies to enhance customer satisfaction and provide additional value to their clients.
Coin redemption through credit card companies can be particularly appealing for those who prefer the convenience of digital transactions.
14. Gas Stations
While gas stations primarily cater to fuel needs, some with attached convenience stores may offer coin counting machines as an additional service.
These machines allow customers to convert their spare change into cash, which can then be used to pay for fuel or other in-store purchases.
Gas stations often position these machines near the checkout counter for easy access.
This amenity demonstrates the commitment of some gas stations to provide added convenience to their customers, ensuring that even the smallest denominations of currency can be effectively utilized within their establishments.
15. Municipal Utility Offices
Municipal utility offices, responsible for providing essential services like water, electricity, and sanitation, often go the extra mile by offering coin counting services to residents.
This service is especially valuable for individuals who need to settle utility bills and have accumulated coins for payment.
By utilizing the utility office's coin counting facilities, residents can efficiently convert their coins into the required amount for their bills.
It simplifies the payment process and ensures that residents can easily manage their utility expenses.
This practice exemplifies municipal utility offices' dedication to serving the community's needs comprehensively, even down to the level of spare change management.
What to Consider Before Choosing a Coin-Cashing Method
Here are some factors to consider before choosing a coin-cashing method:
1. Location and Accessibility
The location and accessibility of the coin-cashing method play a pivotal role in your decision-making process.
Consider how convenient it is to access the chosen coin-cashing option. Is it nearby, such as a local bank branch or grocery store?
Convenience matters, as you don't want to spend excessive time and effort traveling to cash in your coins.
Additionally, think about accessibility for those with mobility challenges, ensuring that the chosen location is inclusive and easy to reach for all.
2. Fees and Charges
The fees and charges associated with a coin-cashing method can significantly impact the value of your coin savings.
Some coin-cashing services and machines deduct a percentage or impose a flat fee for processing your coins.
It's essential to understand the fee structure and compare it with other options to ensure you're not losing a significant portion of your savings in fees.
Opting for a method with minimal or no fees can help you maximize the amount you receive when converting your coins.
3. Coin Sorting and Counting Accuracy
Accuracy in coin sorting and counting is paramount.
Different coin-counting methods and machines may vary in their precision.
Some machines may have a higher error rate, potentially affecting the final amount you receive.
Before selecting a coin-cashing method, consider its reputation for accuracy and reliability.
Reading customer reviews and seeking recommendations can provide insights into the machine's performance. Accurate counting ensures you get the full value of your coins.
4. Account Requirements
Some coin-cashing methods may require you to have an account with a specific bank or financial institution to access their services.
For instance, certain banks offer coin-counting services exclusively to their account holders.
It's essential to check whether you meet the account requirements of the chosen method.
If you're not a customer or account holder, you might need to explore alternative options that don't have such prerequisites.
5. Service Limitations
Service limitations can affect the ease and efficiency of coin-cashing.
These limitations may include minimum or maximum coin quantities accepted, processing times, or restrictions on the type of coins accepted.
Understanding these limitations is crucial to avoid inconveniences or surprises during the coin-cashing process.
Be sure to inquire about any specific rules or restrictions associated with the chosen method to ensure it aligns with your needs and expectations.
Selecting a method that suits your coin quantity and timeline can streamline the process.
Wrap Up
In conclusion, the options for cashing in coins for free are diverse and extend far beyond traditional banking institutions.
From credit unions and community banks to unexpected places like casinos and college campuses, these convenient services offer a hassle-free solution for managing your spare change.
Credit card companies have also stepped into the game, providing innovative ways to make the most of your coins.
Additionally, gas stations and municipal utility offices have recognized the value of providing coin counting services to their customers, enhancing the overall experience.
Whether you're a student, a frequent traveler, or simply looking to simplify your financial transactions, these alternatives provide a valuable means to put your loose change to good use.
Related Posts:
Earn Everything… nearly!
Join Ipsos iSay, one of the few Faithful and Honest survey panels and earn prizes, gift cards and donations. Stack your points and redeem them: Simple! No hidden fees and completely free!