14 Places to Get Free Rain Coats in Winter
Updated on: by Amy Kennedy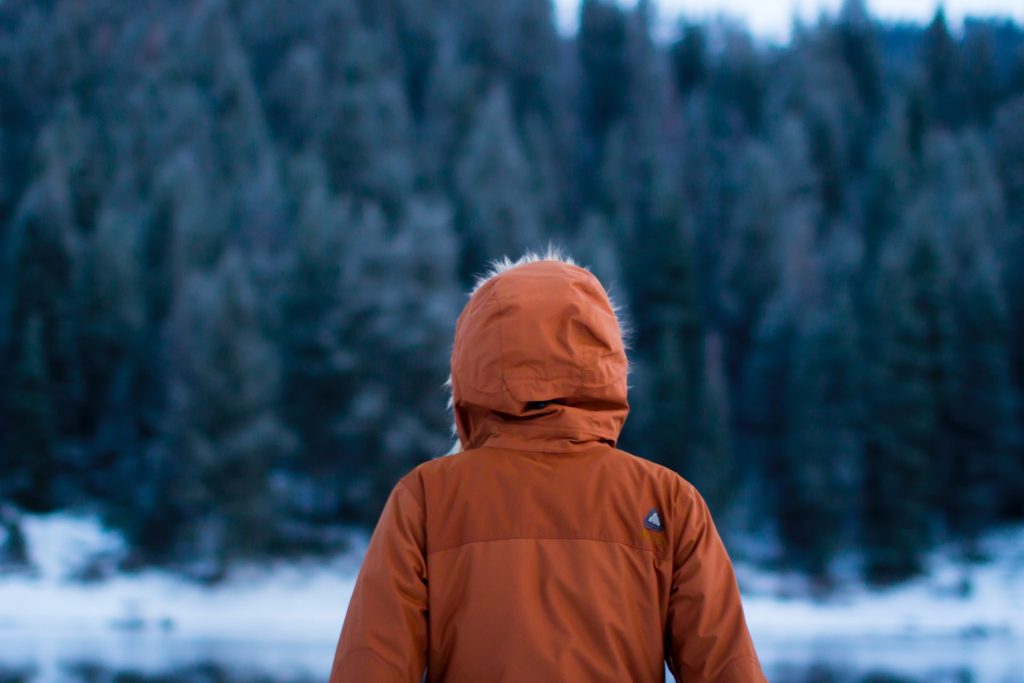 When winter arrives, staying dry becomes just as crucial as staying warm, especially in regions prone to consistent rainfall.
Need Easy Extra $350+/Month For Free?
Raincoats can be an essential asset for this, but not everyone can afford to purchase a high-quality one.
Thankfully, several organizations and places offer free raincoats to those in need during the winter season.
Here are 14 such places to consider:
1. Local Churches and Religious Organizations
Overview:
Many churches and religious groups have outreach programs aimed at providing assistance to those in need. These programs often include distributing essential items like raincoats, especially in cold seasons.
Benefits:
Churches usually have strong community connections, and their distributions are driven by a genuine desire to help. They might have raincoats collected from donations or collaborations with charities.
How to Access:
Attend local church services or community meetings and inquire about any upcoming distribution events. You can also check the church's bulletin board or website for announcements.
2. Salvation Army
Overview:
The Salvation Army is a well-known charitable organization that offers a variety of services, including free clothing distributions.
Benefits:
With branches globally, their wide reach ensures that many can access their services. Their storied history in charity means they often have a good stock of winter essentials.
How to Access:
Visit a local Salvation Army thrift store or check their website to know about distribution events, especially during winter seasons.
3. Goodwill Stores
Overview:
While Goodwill primarily operates thrift stores, they occasionally have programs or partnerships that distribute essentials, including raincoats, to those in dire need.
Benefits:
Goodwill stores are widespread, making them easily accessible in many regions. Their large network and regular influx of donations ensure a varied selection.
How to Access:
Check out local Goodwill outlets. While purchases are usually required, they sometimes collaborate with local organizations for distributions or have specific events to assist those in need.
4. Red Cross Shelters
Overview:
The Red Cross is globally recognized for disaster relief, and their shelters often provide necessities, including clothing, to those displaced or in need.
Benefits:
The Red Cross has an extensive network, and their primary mission is assistance, ensuring genuine effort in their aid provision.
How to Access:
Visit a local Red Cross center or their website to inquire about available resources. During winter, they might have special drives or distribution events.
Need Easy Extra Cash?
Pinecone Research, a leading name in online survey panel honesty, absolutely guarantees $3 cash for every survey you complete!
Take advantage of their time limited New Membership drive and register NOW. Join today: 100% free!


5. Freecycle Network
Overview:
Freecycle is a grassroots movement allowing people to give away items they no longer want, ensuring they are reused. It's a great platform to find various items, including raincoats.
Benefits:
The platform promotes a community-driven approach, meaning the items are often in good condition. Plus, everything is free.
How to Access:
Register on the Freecycle website, join a local group, and monitor listings. You can also post a "Wanted" ad specifying the need for a raincoat.
6. Homeless Shelters
Overview:
Homeless shelters aren't just for providing a roof over one's head. They often have resources, including clothing distributions, to ensure individuals are protected against harsh weather.
Benefits:
Shelters prioritize the well-being of their residents. They usually have resources or connections to ensure those in need get essential items, like raincoats, especially during the winter.
How to Access:
Visit or call your local homeless shelter. They can guide you on when and where distributions might take place.
7. Local Community Centers
Overview:
Community centers are hubs for numerous activities and often run programs to aid the local residents, especially during severe weather seasons.
Benefits:
Their integral role in the community means they are often the first to organize drives or distributions. They may collaborate with other organizations, ensuring a steady supply of essential items.
How to Access:
Stay connected with your local community center. Attend meetings, or check notice boards and websites for announcements about clothing distributions.
8. Craigslist "Free" Section
Overview:
Craigslist is a classified advertisements website where people often list items they want to give away for free.
Benefits:
Items listed here are absolutely free. The platform's widespread use means there's a good chance someone might be giving away raincoats or other winter essentials.
How to Access:
Regularly check the "Free" section of your local Craigslist page. It's also beneficial to set up alerts for specific items you need.
9. St. Vincent de Paul Society
Overview:
The St. Vincent de Paul Society is a volunteer organization helping those in need with food, clothing, and other essentials.
Benefits:
Being an established organization, they have a structured system to distribute necessary items, ensuring that those in need receive quality goods.
How to Access:
Locate a nearby St. Vincent de Paul thrift store or outreach center. They often announce distributions, especially during the colder months.
10. Clothing Swaps
Overview:
Clothing swaps are events where individuals exchange clothes they no longer wear. This offers a chance to refresh your wardrobe, including getting a raincoat.
Benefits:
These events promote sustainability, and the communal nature ensures a broad range of items. Plus, there's no monetary cost involved.
How to Access:
Keep an eye on community boards, local websites, or social media groups that might announce such events. Participate, bring items you don't need, and exchange them for something you do.
11. Warm Hearts, Warm Lives
Overview:
This charitable organization focuses on gathering and distributing winter clothing to those in need.
Benefits:
Their sole mission is to ensure everyone stays warm during the chilly months, guaranteeing a focused and dedicated approach to collecting quality items.
How to Access:
Visit their website or contact their local chapter to learn about distribution events or centers near you.
12. Local Schools and Universities
Overview:
Educational institutions often run drives to collect and distribute clothing, especially during seasons when the weather is severe.
Benefits:
The community-driven approach ensures genuine efforts in gathering good quality items. Plus, they have the infrastructure and network to organize large-scale distributions.
How to Access:
Stay connected with local schools and universities. Attend parent-teacher meetings, check bulletin boards, or their official websites for announcements.
13. Winter Relief Programs
Overview:
Certain non-profits and organizations focus on winter-specific relief, ensuring everyone is equipped to face the season.
Benefits:
A dedicated focus means they are efficient in collecting and distributing winter essentials. Collaborations with other organizations ensure a wide reach.
How to Access:
Search online for winter relief programs in your region. Their websites or contact centers can guide you on how to avail of their services.
14. Neighbors and Community Drives
Overview:
Never underestimate the power of community. Sometimes, local residents organize drives or giveaways to support their neighbors.
Benefits:
These initiatives are rooted in genuine concern and care. Being local, they have a better understanding of the exact needs of the community.
Earn Everything… nearly!
Join Opinion Outpost, one of the few faithful and honest survey panels and earn cash and gift cards for your opinion. Stack your points and redeem them: Simple! No hidden fees and completely free!


How to Access:
Engage with your neighbors, participate in local community groups, and stay informed about local events. Social media platforms can also be a good way to connect with nearby community-driven initiatives.
Tips for Getting Free Raincoats During Winter
Getting a suitable raincoat is essential during winter to keep oneself dry and warm, especially during unpredictable weather patterns.
However, not everyone can afford to buy a new one every season. Fortunately, there are strategies to secure a raincoat without spending a dime:
1. Stay Active in Online Communities
Engage actively in online forums, local social media groups, and community websites. Many times, kind-hearted individuals might have spare raincoats they're willing to give away.
By being a recognized and active member of these communities, you can be at the forefront to receive such generous offers. Sharing your need or actively searching for giveaways can increase your chances of finding a free raincoat.
2. Build Genuine Relationships
Building strong and genuine relationships within your community can open doors to many things, including getting free items. If you share your needs with neighbors, friends, or colleagues, you might discover they have an extra raincoat lying around.
Beyond this, nurturing relationships can lead to a network of people who keep an eye out for things you might need, creating a supportive circle.
3. Attend Large Gatherings or Events
Events, especially those held during or just before winter, sometimes have promotional giveaways. These can include raincoats, especially if they are sponsored by apparel brands.
Attending such events can provide entertainment and a chance to walk away with useful freebies. Ensure you're updated on local happenings through event websites, local news, or community boards.
4. Volunteer Your Time
Charities and non-profit organizations often receive donations of clothing, including raincoats. By offering to volunteer, especially in sorting or distributing these donations, you could have first-hand access to items you need.
Plus, volunteering is a rewarding activity on its own, allowing you to give back to the community while possibly finding a raincoat for yourself.
5. Make a Trade
Bartering has been a traditional method of obtaining items long before currency came into play. Consider this age-old method and offer a trade. You might possess a skill or item someone else needs.
Platforms like local swap meets, community bulletin boards, or even online bartering sites might hold the key to your next raincoat.
6. Upcycle and DIY
Creativity can be a great asset when trying to save money. If you happen to have waterproof materials at home, like old tents or even large umbrellas, consider making your own raincoat.
With a plethora of online tutorials available, this DIY project can be both fun and functional. Plus, a self-made raincoat can be a unique fashion statement!
7. Repurpose Existing Clothing
Not all jackets are waterproof, but many can be converted. Waterproofing sprays are available at many department stores or online platforms.
Applying these sprays to a regular jacket, you effectively transform it into a makeshift raincoat. This solution can be both cost-effective and convenient, allowing you to repurpose clothing you already own.
7 Places to Buy Cheap and Used Raincoats for Winter
If you can't find a raincoat for free, you can consider buying a cheap option.
To assist you, we've compiled a list of seven reliable places where you can get affordable, and in some cases, used raincoats for the colder months:
eBay, a renowned online marketplace, offers a vast collection of items, including raincoats. The platform provides options from individual sellers, allowing you to find both brand-new and pre-owned coats.
Make sure to check the seller's ratings and reviews, and utilize the filter options to narrow down your preferred price range and style.
Poshmark specializes in second-hand fashion items. Here, users can list their lightly worn or even brand-new clothes for sale.
The platform is user-friendly, with specific categories for outerwear like raincoats. Regular promotions and discounts often pop up, providing an added advantage for budget shoppers.
ThredUP prides itself on being the largest online consignment and thrift store. Offering women's, men's, and children's clothing, you can find a variety of raincoats at discounted prices.
The platform ensures the quality of items listed, guaranteeing a satisfactory shopping experience.
Goodwill, a popular thrift store chain, offers an array of clothing options, including raincoats. While their physical locations are treasure troves for bargain hunters, Goodwill has also embraced online shopping.
Their website features a selection of items, allowing you to browse and shop from the comfort of your home.
Facebook Marketplace offers a platform for users to sell or give away items locally. A quick search for raincoats in your vicinity can reveal multiple affordable options.
Plus, the ability to communicate directly with the seller allows for potential price negotiations and insights into the coat's condition.
Craigslist remains a staple platform for buying and selling items locally. Under the clothing section, you can find various raincoat listings.
While the website might seem outdated, it's essential to meet sellers in public places and inspect the item before purchase to ensure safety and satisfaction.
OfferUp is a mobile-friendly platform designed for buying and selling items locally. With an easy-to-use interface, you can quickly sift through listings, including raincoats.
User ratings and reviews provide an insight into the sellers, ensuring a transparent and secure purchase process.
Wrap Up
Staying warm and dry during winter is crucial for both comfort and health.
If purchasing a raincoat isn't within your means, there are places that offer a beacon of hope.
With a little research and persistence, you can find the right place that provides free raincoats or sells them cheaply and ensure you're well-prepared for the cold season ahead.
Related Posts:
Earn Everything… nearly!
Join Ipsos iSay, one of the few Faithful and Honest survey panels and earn prizes, gift cards and donations. Stack your points and redeem them: Simple! No hidden fees and completely free!