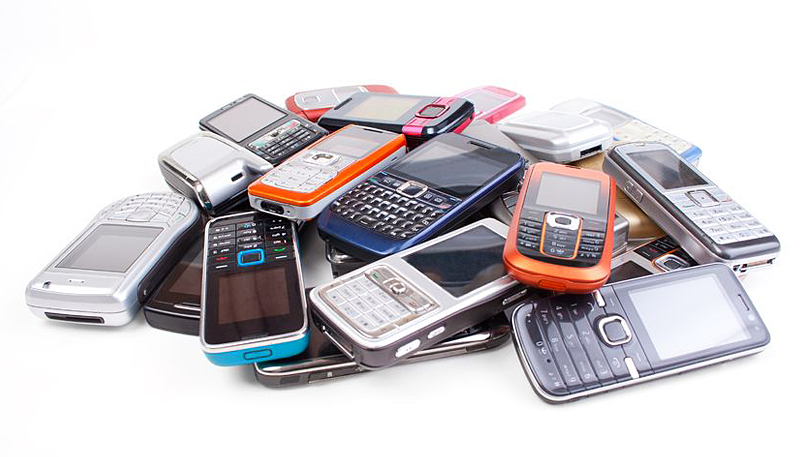 If you're like most people, you probably have some used electronics laying around the house that you don't use anymore.
Need Easy Extra $250+/Month For Free?
What's the point of them sitting there collecting dust when you can sell them?
I've gotten cash for electronics near me using local businesses that offer trade-in programs and by selling locally.
I thought it would be helpful to others to create this post about selling used electronics online and locally so your old laptop will never go to waste!
Local Places That Buy Used Electronics Near Me
Sometimes, selling locally can get you better prices out of your used electronics.
Local buyers can see your items first-hand, whereas online trade-in sites may give lower offers because they're taking a risk without seeing the items first.
Plus, you can save money on shipping costs!
If you want to stay local with your sales, you can check out the following places:
Best Buy is one of the topic electronics stores in the industry.
Many people aren't aware that it has its own trade-in program for customers to earn some Best Buy cash to trade up for something new!
Most Best Buy stores do participate in the program, but there are a few that don't. You can check the FAQ section to make sure yours participates.
Best Buy doesn't accept all electronics items, but rather, ones it feels are still popular among customers and can get you a good trade-in value.
Laptops, PCs, cell phones, and smartwatches are some of the most popular trade-in items.
Best Buy will give you a trade-in value based on the item's condition, resale value, and other factors.
You can also choose to trade in your item online and Best Buy will give you a free shipping label to send it in!
Craigslist
Craigslist and other websites like Craigslist are great options for selling electronics locally.
Craigslist is completely free to create a basic listing, and so are many other similar sites.
With tons of categories to choose from, you can likely find the right buyer who is looking for the exact type of item you have.
Choose a safe location to meet your buyer and he or she can check it out in person.
You set your own price so you don't have to be worried about having to accept a lowball offer!
Make sure you use catchy headlines and detailed descriptions to entice more potential buyers to your listing.
An interesting way of selling your tablets, cell phones, and MP3 players is by dropping them off at an ATM for electronics!
EcoATM is just that.
You bring your device to a local kiosk, input some information about it, and EcoATM will give you some prices from local buyers interested in that product.
Want more money?

Easy Extra Cash! Join the famed Vindale Research site and earn rewards by doing nothing more than sharing your experience of using the internet. Guaranteed 100% free membership.


Your items will be evaluated based on current market price, demand, and more.
You can get up to $400 for your old iPhone!
If you find an offer you like and want to sell it, you'll get cash right away.
You can even sell broken devices with EcoATM – some people may pay for it solely to use as extra parts.
You can click here to find an EcoATM near you.
Facebook Groups
I love Facebook groups for so many reasons, especially for buying and selling.
If you're not yet a part of local buying and selling groups, do a quick search on Facebook or ask your friends.
I suggest searching for one for your town first. If that doesn't have any results, search for one for your county.
For example: "[CITY/COUNTY] Buy/Sell".
By posting a photo of your items with a description and your desired price, you may be able to find a local buyer within minutes.
In my local groups, I see many items (especially electronics!) sell within minutes or a couple of hours of them being posted.
GameStop used to be all about buying and selling video games and consoles, but it's since expanded to accept trade-ins of other products, including tablets and cell phones.
Gather up your belongings and bring them to your local GameStop to find out their value.
You can trade them for GameStop credit toward something new or just accept cash!
However, there are usually some good deals in place for those who accept in-store credit.
For example, you may qualify for a handsome discount on a new gaming console when you trade in specific older consoles for that one and accept store credit.
Either way, GameStop offers some great deals for video game fanatics who want to trade up their stuff.
Mobile Apps
Some mobile apps are designed specifically for people to find local buyers for their stuff, from furniture to cell phones.
Two of the best are LetGo and Close 5.
List your items quickly using your mobile device and buyers searching in your area can find them.
There are tons of categories on both, including electronics.
It's completely free to list items.
Your buyers can message you conveniently through the apps to ask questions or get more details about your electronics.
Yard Sales and Flea Markets
I know – you were probably trying to avoid the yard sale thing.
But, they can be a great way to earn some money for everything you have sitting around the house, including your electronics.
If you advertise your yard sale in the newspaper and on Facebook, you could end up with a lot of visitors and potentially get all your old stuff out of the way.
Plus, yard sales can be a good way to get rid of very old electronics that may not have enough value to get sold online or traded in locally!
Online Places That Buy Used Electronics
As great as selling locally is, sometimes the pure convenience of selling items online is enough to make you want to do so!
The following websites will either make a trade for your electronics or pay you cash for turning them in:
Amazon Trade-In is so easy to use.
When you go to the Trade-In landing page, you'll see some products eligible for trade-ins that you already purchased from Amazon.
You'll also see the prices you can get for them.
If you didn't purchase your item on Amazon, that's okay – you can still trade it in!
First, do a search for your item on Amazon. Make sure you have the right model number because it has to match exactly to what Amazon lists.
When you find it, you can click the listing.
On the right side of that page, Amazon will tell you if it's eligible for a trade-in.
If so, fill out the required information about its condition.
Then, Amazon will show you how much your item may be worth.
It will even let you print a prepaid shipping label for free to send your item in!
You can get your trade-in value sent to an Amazon gift certificate immediately.
The only catch is that Amazon has to evaluate your electronics once it receives them.
If your item doesn't match the condition you picked, you'll owe Amazon the difference.
So, to err on the side of caution, you may want to choose to wait to transfer your earnings until Amazon evaluates and accepts your items.
BuyBackWorld accepts a lot of different used electronic devices to trade in for cash.
And, it offers tons of different ways to get paid, like PayPal, check, direct deposit, or a prepaid card.
You can even get credit toward BuyBackWorld to purchase something else you want more!
With its extensive category list, free shipping, and immediate quote, BuyBackWorld is one of the easiest online places to sell your electronics to.
The site even has a Bulk BuyBack option for people who have several mobile devices to sell at once.
Anything you send to the program will get wiped of all data before being resold for your safety.
At Gadget Salvation, you can sell laptops, tablets, smartphones, electronic accessories, cell phones, and more.
Just select a category, find your device based on its name and model number, detail the condition of your device, print a free shipping label, and send it on its way!
You can get paid with a check or PayPal.
If you choose the PayPal option, you can have it within 48 hours after you send your item.
Gazelle doesn't buy quite as many different types of electronics as some of the other websites, but it is one of the most trusted sites for selling used electronics.
Here, you can sell tablets, iPads, cell phones, Apple computers, and a few other Apple products.
The first time you trade something in, you'll get a $5 bonus!
After you fill out some information about the condition of your item, you'll get a quote.
Send your item for free as long as it's worth over $1 (most products are!).
Then, you can get paid by check, Amazon gift card, or PayPal cash!
Gazelle also has some kiosks in certain locations where you can drop your electronics off in exchange for cash. Click here to find one in your area.
GizMogul is a very simple site that offers you a check or PayPal cash for your used electronics.
You can sell iPods, Macbooks, tablets, smartphones, and more.
You'll ship your item for free after filling out some details. Once GizMogul receives your package and checks your item, you'll get paid.
Glyde is a little bit different from other websites that buy your electronics.
You don't technically sell directly to Glyde. Instead, it's more like a non-local Craigslist for electronics.
You can search for your item using the Search feature.
Then, take a few minutes to create a free listing of your device.
It really is fast because Glyde will use information about your device and pictures based on its model number.
Once a buyer purchases your item, you'll get a free shipping box and prepaid label.
Glyde takes a 15% fee from your selling price.
Three days after your item gets delivered, you get the money in your account, which you can transfer to your bank account, check, or Bitcoin.
Your buyer has those full three days to initiate a return if your item isn't as described. If that happens, it goes back to you so you can relist it.
It's Worth More is a good place to sell your Apple products because it accepts just about any of them.
But, you can also sell other smartphones and tablets, too.
You can ship for free using the prepaid shipping label from It's Worth More.
Once the company inspects your item, you get paid.
You can choose a check or PayPal. PayPal will be faster, of course.
This site even offers you $10 for referring people to the site. You get your bonus when they sell their first item!
ItemCycle will buy your used Apple products. As of now, it doesn't accept other brands of tablets, phones, or other devices.
Here, you can get paid with a check or PayPal cash as soon as the team confirms that your item is how you described it.
You can even sell in bulk here if you team up with your place of employment or your child's school, for example, to sell several items as a fundraiser!
I really like when companies are super transparent about how their process works, and MaxBack is one of those companies.
When you visit the site, you'll see an approximate date of when you can expect your payment if you ship your item that day.
That's a handy feature so you know when you will get your cash!
MaxBack accepts a variety of tablets, cell phones, smartwatches, and even some electronics other places don't buy, like virtual reality headsets and fitness trackers.
It's free to ship and you'll get paid via check or PayPal.
And, new users get an extra $5 for their first sale!
MaxBack has a 5-star rating on TrustPilot, so this is a good place to start if you're concerned about not getting paid by a company.
NextWorth accepts a lot of different electronics, like cameras, portable audio equipment, tablets, and more.
And, it offers several payment methods: Prepaid Discover, Check, PayPal, and Target gift card.
You'll get an instant quote when you fill out some information about your item and there are no hidden fees involved. And, your quote is good for 30 days!
Shipping is free and you can expect to get your payment within a week from the time NextWorth receives your item.
Consumer giant, Target, even has an online trade-in program for your used devices!
The simple process lets you find your device, fill out some questions for appraisal, and ship your device for free.
Once Target looks it over, you'll receive a Target gift card for your item's worth.
Target Trade-In currently accepts phones, tablets, wearables, gaming consoles, and more.
Get a check or PayPal cash when you sell your electronics on uSell.
This site accepts cell phones, tablets, video games, and iPods.
It even will take your used textbooks and gift cards that you don't want!
You get an instant offer based on an online appraisal and you'll get paid once uSell inspects your item, which you can ship for free.
Yes, even Walmart has a trade-in program!
All you need to do is answer a few questions about your item, get a quote, ship it for free to the Walmart CExchange Center with FedEx, and get your Walmart e-Gift Card once it's accepted.
You can sell a variety of cell phones, video games, tablets, and MP3 players.
YouRenew is another good solution for selling your electronics online.
Although it does accept several types of items, Blackberries, iPads and iPhones are among the most popular, so you'll likely get better deals for them.
For this site, you'll need to make sure your item is in the exact condition you describe because YouRenew will not return the item to you, even if you disagree with its evaluation.
Instead, you'll get your new offer. YouRenew pays via check.
Conclusion: Sell Electronics Near Me or Online
You now have several options for selling your used electronic devices online or locally!
The most important part of selling them online is choosing the condition that most closely matches your device.
Inspect it for any scratches, broken parts, and operating malfunctions.
Your honest description will help save you a hassle when you get your item evaluated and an offer from the company.
Do you prefer to sell electronics online or locally? What sites/local places do you use? Let us know in a comment!
Related Posts:
Earn Everything… nearly!

Join Ipsos iSay, one of the few Faithful and Honest survey panels and earn prizes, gift cards and donations. Stack your points and redeem them: Simple! No hidden fees and completely free!