The 20 Best Side Hustles for Accountants
Updated on: by Amy Kennedy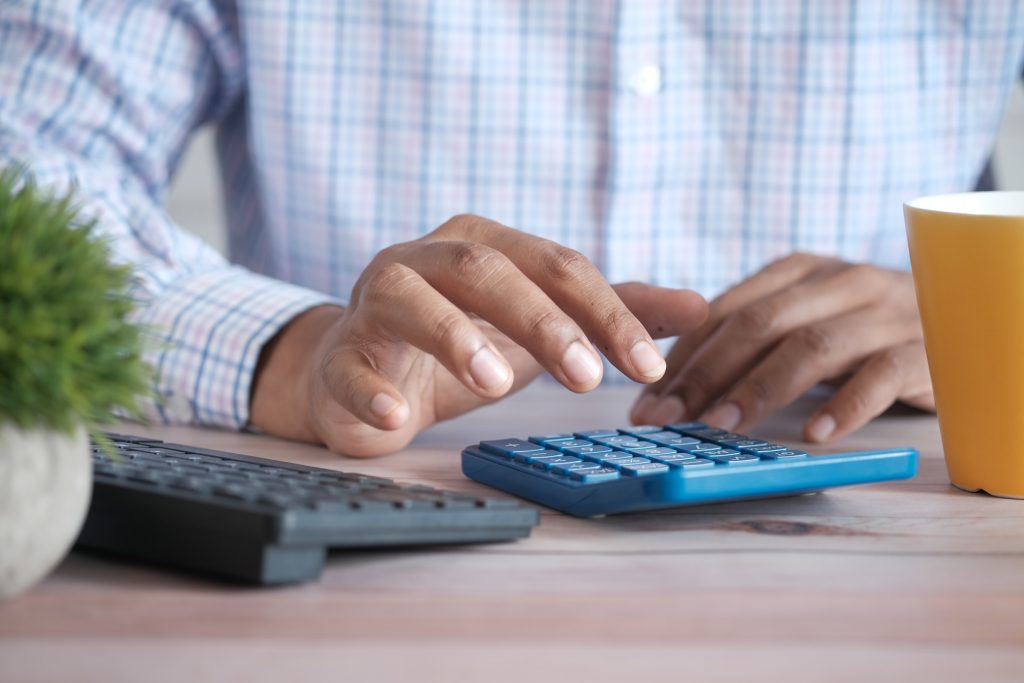 For accountants looking to diversify their income streams or explore new career paths, side hustles can be a game-changer.
Need Easy Extra $350+/Month For Free?
With their financial acumen and attention to detail, accountants are well-equipped to excel in various entrepreneurial ventures.
In this guide, we've curated a list of the 20 best side hustles tailored specifically to accountants.
These opportunities not only offer the potential to boost your income but also provide flexibility and the chance to explore your passions within the financial world.
Whether you're seeking to earn extra cash, gain valuable experience, or transition into a new career, these side hustles have you covered.
1. Freelance Bookkeeping
Freelance bookkeeping offers accountants the opportunity to use their financial expertise to assist small businesses in managing their finances. Whether you prefer to specialize or provide general bookkeeping services, there are various avenues to explore:
Small Business Bookkeeping
Small business bookkeepers are responsible for maintaining accurate financial records, tracking expenses, and ensuring compliance with tax regulations. Freelancing in this area can provide a steady stream of clients looking for professional bookkeeping services.
Virtual Bookkeeper
As a virtual bookkeeper, you can work with clients remotely, using cloud-based accounting software to manage their financial transactions. This approach offers flexibility and convenience for both you and your clients.
Specialized Niche Bookkeeping
Specializing in niche markets such as real estate, healthcare, or e-commerce allows you to cater to clients with specific accounting needs. Your expertise in these industries can set you apart from general bookkeepers.
2. Tax Preparation Services
Tax preparation services are in demand year-round, offering accountants an opportunity to assist individuals and businesses with tax compliance. Here are some avenues to explore:
Individual Tax Returns
Help individuals navigate the complexities of tax laws by preparing and filing their annual tax returns accurately. Provide guidance on deductions and credits to minimize their tax liabilities.
Business Tax Returns
Offer tax preparation services to businesses, ensuring they meet their tax obligations while optimizing their tax strategies. This may include filing income, payroll, and sales tax returns.
Tax Planning Consultation
Provide tax planning consultations to clients, helping them strategize for the long term. Offer advice on tax-efficient investment strategies, retirement planning, and estate planning.
3. Financial Consulting
Financial consulting allows accountants to share their financial wisdom with clients seeking expert guidance on various aspects of their finances:
Personal Financial Advisor
As a personal financial advisor, you can work with individuals to help them achieve their financial goals. This may involve budgeting, investing, retirement planning, and debt management.
Retirement Planning Consultant
Specialize in retirement planning, guiding clients in creating retirement income strategies, choosing investments, and navigating retirement accounts.
Need Easy Extra Cash?
Pinecone Research, a leading name in online survey panel honesty, absolutely guarantees $3 cash for every survey you complete!
Take advantage of their time limited New Membership drive and register NOW. Join today: 100% free!


Investment Analysis Advisor
Offer investment analysis services, helping clients assess investment opportunities, analyze risk, and make informed investment decisions.
4. Forensic Accounting
Forensic accounting involves investigating financial discrepancies and fraud. Accountants with strong analytical skills can excel in this field:
Fraud Detection Specialist
Use your forensic accounting skills to detect and investigate financial fraud, assisting businesses and legal teams in resolving financial disputes.
Asset Tracing Expert
Help clients trace and recover hidden assets in cases of divorce, litigation, or financial misconduct.
Expert Witness
Serve as an expert witness in legal proceedings, providing testimony based on your forensic accounting expertise.
5. Online Accounting Courses
Creating and teaching online accounting courses can be a rewarding way to share your knowledge and earn income:
Develop Accounting Courses
Create and sell online accounting courses on platforms like Udemy or Coursera, sharing your expertise with a global audience.
Tutoring for Accounting Students
Offer tutoring services to accounting students, helping them understand complex accounting concepts and prepare for exams.
Continuing Education Seminars
Organize continuing education seminars for professionals seeking to enhance their accounting skills and knowledge.
6. Financial Blogging
Starting a financial blog can help you share insights and knowledge while potentially earning income through ads and affiliate marketing:
Personal Finance Blog
Start a personal finance blog, sharing financial tips, investment strategies, and money-saving advice with your readers.
Taxation Blog
Focus on taxation topics, providing insights into tax laws, changes, and strategies for individuals and businesses.
Accounting Technology Blog
Explore the latest accounting software, tools, and technology, helping businesses stay up-to-date with financial solutions.
7. Accounting Software Training
Offering training and expertise in accounting software can be a valuable service:
QuickBooks Training
Become a certified QuickBooks trainer, offering training sessions to businesses and individuals using QuickBooks for their accounting needs.
Excel for Accountants
Provide specialized Excel training for accountants, teaching them advanced spreadsheet techniques for financial analysis.
Accounting Software Integration
Help businesses integrate and customize accounting software solutions to streamline their financial processes.
8. Financial Coaching
Coaching individuals in various financial aspects can be both fulfilling and profitable:
Debt Management Coach
Offer debt management coaching, assisting individuals in creating plans to eliminate debt and improve their financial well-being.
Wealth Building Coach
Guide clients in wealth-building strategies, including investments, retirement planning, and long-term financial security.
Financial Literacy Educator
Organize financial literacy workshops for schools, community groups, or businesses, educating people on financial basics.
9. Remote CFO Services
Offering remote Chief Financial Officer (CFO) services can be an excellent way to provide strategic financial guidance to businesses:
Virtual Chief Financial Officer
Serve as a virtual CFO for startups and small businesses, offering financial strategy and oversight.
Financial Forecasting
Provide financial forecasting services, helping businesses make informed decisions based on financial projections.
Cost Reduction Strategies
Assist businesses in identifying cost-saving opportunities and optimizing their financial operations.
10. Accounting for Nonprofits
Accountants can specialize in providing financial services to nonprofit organizations:
Nonprofit Accounting Services
Specialize in accounting services for nonprofit organizations, ensuring compliance with nonprofit accounting standards and regulations.
Grant Management
Offer grant management services, helping nonprofits track and manage grant funds effectively.
Nonprofit Financial Consulting
Provide financial consulting to nonprofits, helping them navigate financial challenges and achieve their missions.
Earn Everything… nearly!
Join Opinion Outpost, one of the few faithful and honest survey panels and earn cash and gift cards for your opinion. Stack your points and redeem them: Simple! No hidden fees and completely free!


11. Real Estate Accounting
Real estate accounting is a specialized field where accountants can offer valuable services:
Real Estate Investment Analysis
Assist real estate investors in analyzing property investments, calculating returns, and optimizing their real estate portfolios.
Property Management Accounting
Offer accounting services tailored to property management companies, including rent collection and financial reporting.
Real Estate Tax Planning
Specialize in tax planning for real estate transactions, helping clients minimize tax liabilities in property deals.
12. E-commerce Accounting
With the growth of e-commerce, accountants can provide accounting services tailored to online businesses:
Online Store Accounting
Provide accounting services to e-commerce businesses, managing their financial transactions and tracking revenue and expenses.
Inventory Management
Assist e-commerce businesses in effective inventory management and cost analysis.
Sales Tax Compliance
Ensure e-commerce businesses comply with sales tax regulations, especially in multiple states or jurisdictions.
13. Investment Analysis for Individuals
Helping individuals with their investment decisions can be a lucrative side hustle for accountants:
Portfolio Analysis
Offer portfolio analysis services, helping individuals assess the performance of their investment portfolios and make informed decisions.
Risk Assessment
Evaluate the risk tolerance of clients and recommend investment strategies that align with their financial goals and comfort level.
Investment Diversification
Advise clients on diversifying their investments to reduce risk and achieve long-term financial growth.
14. Government Contract Accounting
Government contract accounting involves working with businesses that have contracts with government agencies:
Government Contract Compliance
Specialize in government contract accounting, ensuring that businesses adhere to federal accounting standards and regulations.
Contract Cost Analysis
Assist companies in analyzing and managing the costs associated with government contracts to maintain profitability.
15. Accounting Software Development
For accountants with programming skills, developing accounting software can be a lucrative venture:
Small Business Accounting Software
Create user-friendly accounting software tailored to the needs of small businesses, helping them manage finances more efficiently.
Cloud-Based Accounting Solutions
Develop cloud-based accounting solutions that offer scalability and accessibility, appealing to businesses of all sizes.
Custom Accounting Software
Offer customized accounting software solutions to businesses with unique accounting requirements, providing tailored solutions.
16. Financial Podcasting
Starting a financial podcast can be an engaging way to share your knowledge and insights:
Personal Finance Podcast
Host a personal finance podcast, discussing topics like budgeting, investing, and retirement planning for a broad audience.
Tax Tips and Updates
Focus on tax-related content, offering timely tax tips, updates, and advice to help individuals and businesses navigate tax seasons.
Financial Interviews
Invite guest experts for interviews, providing diverse perspectives on financial topics and engaging your audience.
17. Accounting for Startups
Many startups require accounting assistance, and you can cater to their specific needs:
Startup Financial Consulting
Offer financial consulting services to startups, helping them with budgeting, financial forecasting, and investor relations.
Equity Compensation Planning
Assist startups in designing equity compensation plans for employees, founders, and early investors.
Financial Due Diligence
Conduct financial due diligence for startups seeking funding, providing potential investors with comprehensive financial reports.
18. Accounting for Creatives
Accountants can specialize in serving creative professionals:
Artist and Musician Accounting
Provide accounting services tailored to artists, musicians, and creative entrepreneurs, helping them manage royalties and income.
Entertainment Industry Accounting
Offer accounting expertise to those in the entertainment industry, including actors, directors, and production companies.
Freelance Writer and Blogger Accounting
Assist freelance writers and bloggers with managing their income, expenses, and taxes.
19. Cryptocurrency Accounting
As cryptocurrencies gain popularity, specialized accounting services are in demand:
Cryptocurrency Tax Compliance
Help individuals and businesses navigate the complex tax implications of cryptocurrency transactions.
Crypto Portfolio Management
Offer portfolio management services for cryptocurrency investors, tracking and optimizing their digital asset holdings.
Blockchain Consulting
Provide blockchain consulting services, helping businesses implement blockchain technology and manage associated financial transactions.
20. Sustainability Accounting
With growing environmental awareness, sustainability accounting is a emerging field:
Environmental Impact Assessment
Assist businesses in assessing and reporting their environmental impact, helping them adhere to sustainability goals.
Carbon Footprint Accounting
Specialize in calculating and reducing carbon footprints for companies committed to environmental sustainability.
Sustainable Investment Analysis
Offer analysis of sustainable investment opportunities, helping clients align their investments with their environmental values.
Tips for Choosing a Side Hustle as an Accountant
1. Leverage Your Expertise
When selecting a side hustle, consider leveraging your accounting skills and knowledge. Look for opportunities that align with your expertise, such as providing tax preparation services, bookkeeping, or financial consulting.
Your accounting background will not only make the transition smoother but also increase your chances of success.
2. Identify Your Interests
While it's essential to utilize your accounting expertise, also think about your personal interests. Choose a side hustle that genuinely excites you and aligns with your passions.
For instance, if you enjoy technology, you might explore opportunities in accounting software development or blockchain consulting. Your enthusiasm will fuel your motivation and creativity.
3. Assess Market Demand
Before diving into a side hustle, research the market demand for your chosen service or product. Evaluate whether there is a significant need for your accounting-related offering.
A high demand ensures a consistent flow of clients or customers, increasing your income potential. Conversely, a niche with low demand may require additional effort in marketing and networking.
4. Consider Flexibility
As a busy accountant, flexibility in your side hustle is essential. Opt for a side hustle that allows you to balance your primary job, personal life, and the new venture effectively. Freelance or remote opportunities often provide the flexibility needed to manage both commitments seamlessly.
5. Explore Online Platforms
The internet offers a wealth of opportunities for accountants seeking side hustles. Explore online platforms like Upwork, Freelancer, or specialized accounting marketplaces to find clients or projects related to your chosen side hustle.
These platforms connect you with a global audience and provide a convenient way to market your services.
6. Plan for Growth
Consider the long-term potential of your chosen side hustle. Will it allow for scalability and growth over time? Look for opportunities to expand your offerings, increase your rates, or reach a broader client base as your expertise and reputation grow.
Planning for growth ensures that your side hustle remains a viable income source in the future.
Conclusion
As an accountant, you possess a unique skill set that opens the door to a wide range of side hustle opportunities.
Whether it's providing financial consulting, offering tax services, or delving into the world of freelance bookkeeping, these side hustles allow you to leverage your expertise while pursuing your financial goals.
The best part? Many of these hustles can be tailored to your schedule and interests, providing both financial rewards and personal satisfaction.
So, whether you're aiming to supercharge your income or embark on a new professional journey, consider these top 20 side hustles for accountants as a launching pad for your entrepreneurial success.
Related Posts:
Earn Everything… nearly!
Join Ipsos iSay, one of the few Faithful and Honest survey panels and earn prizes, gift cards and donations. Stack your points and redeem them: Simple! No hidden fees and completely free!