20 Side Hustles for Men
Updated on: by Amy Kennedy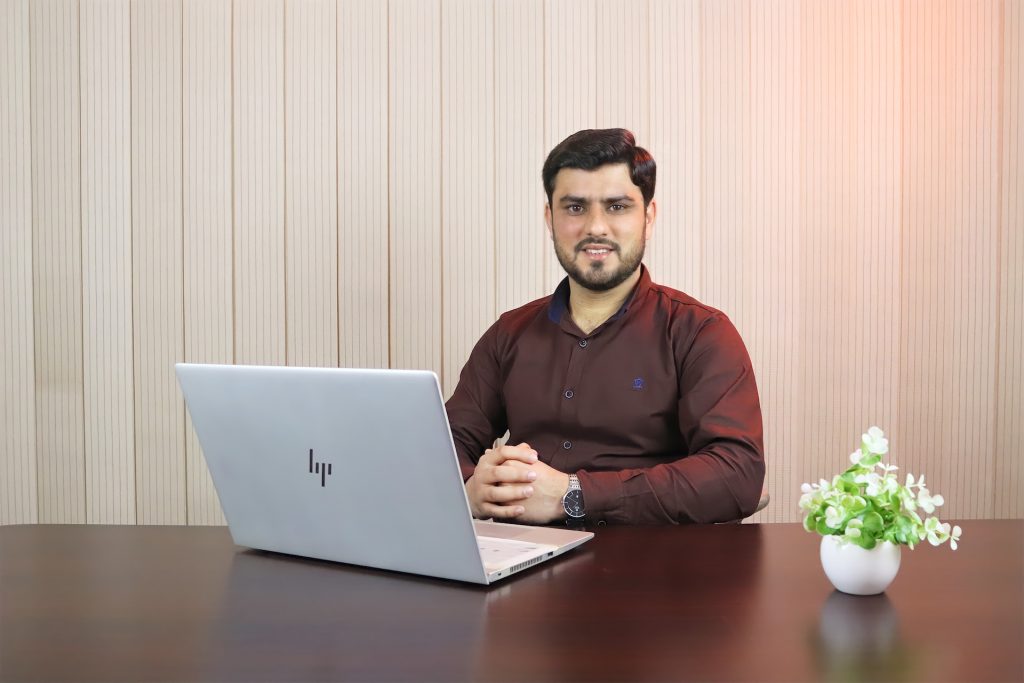 In today's fast-paced world, side hustles have become a go-to option for individuals looking to diversify their income streams.
In this guide, we'll explore 20 side hustle ideas specifically curated for men.
Whether you're seeking extra cash, exploring new passions, or aiming for financial independence, these opportunities offer a path to achieving your goals.
Gig Economy Hustles
Embrace the gig economy with these flexible opportunities that allow you to earn on your schedule.
Ride-share driving with platforms like Uber or Lyft offers the flexibility to work when you want. You can turn your car into a money-making machine, providing rides to people in your area.
Many drivers enjoy the social interaction and the ability to explore their city while earning.
Becoming a ride-share driver is relatively straightforward. You'll need to meet the platform's vehicle requirements, pass background checks, and provide excellent customer service to earn positive reviews and tips.
Become a food delivery driver with services like DoorDash, Uber Eats, or Grubhub. Delivering food orders allows you to earn money while exploring the culinary scene in your city. It's a fantastic way to make use of your vehicle and time effectively.
Food delivery platforms are continually seeking drivers to meet the growing demand for convenient meal deliveries. You can choose your hours, making it a flexible option for earning extra income.
TaskRabbit is a platform that connects people who need help with various tasks to skilled individuals like you. Offer your expertise in areas like furniture assembly, home repairs, or even personal shopping. It's a great way to leverage your skills and make extra money.
To get started on TaskRabbit, create a profile highlighting your skills and availability. You can browse task listings, set your rates, and accept assignments that align with your abilities and schedule.
If you're an animal lover, consider pet sitting and dog walking through apps like Rover or Wag!. You can earn by taking care of pets while their owners are away. Plus, it's a fun and rewarding way to spend your free time.
To become a pet sitter or dog walker, create a profile showcasing your experience and availability. Pet owners can then book your services, whether it's daily dog walks, overnight pet sitting, or drop-in visits. Building trust with clients is key to success in this gig.
5. Handyman Services
Put your DIY skills to work by offering handyman services in your community. Whether it's fixing a leaky faucet, painting a room, or assembling furniture, your skills can translate into a profitable side hustle. Word of mouth and local advertising can help you get started.
Building a reputation as a reliable and skilled handyman is essential for this gig. Consider offering a range of services to cater to various home improvement needs in your area.
Websites and social media platforms can also help you market your services to a broader audience.
Online Ventures
Harness the power of the internet for income opportunities that can be pursued from anywhere.
Are you skilled at putting thoughts into words? Freelance writing is a versatile side hustle where you can write blog posts, articles, or even e-books for clients. Websites like Upwork and Freelancer offer platforms to find writing gigs.
To succeed in freelance writing, create a portfolio showcasing your writing style and expertise. Bid on projects that match your skills and interests, and gradually build a client base.
Reliable communication and meeting deadlines are crucial for building a positive reputation.
If you have a flair for design, graphic design can be a lucrative option. Create visual content, logos, and marketing materials for businesses or individuals. Tools like Adobe Creative Cloud can help you get started.
Building a portfolio of your design work is essential. Platforms like Behance or Dribbble can showcase your projects and attract potential clients. Networking within the design community and staying updated on design trends will also help you thrive in this field.
Affiliate marketing involves promoting products or services and earning commissions for sales generated through your referral links. You can partner with various companies and promote their products through your blog, website, or social media.
To excel in affiliate marketing, choose products or niches that align with your interests and expertise. Create valuable content that informs and engages your audience, subtly incorporating affiliate links. Transparency and trustworthiness with your audience are paramount.
Share your knowledge and expertise as an online tutor. Whether you're well-versed in a subject or have specific skills like coding or language proficiency, platforms like Chegg Tutors or VIPKid allow you to connect with students and earn.
To become a successful online tutor, create a compelling profile that highlights your qualifications. Tailor your teaching approach to the needs of your students and provide constructive feedback. Consistency and adaptability are key to building a strong reputation.
For those interested in finance and investments, stock trading is an option. You can start small and learn the ropes of trading stocks, bonds, or cryptocurrencies through online platforms like Robinhood or E*TRADE.
Before diving into stock trading, educate yourself about market dynamics, risk management, and trading strategies. Start with a small investment and gradually increase your exposure as you gain experience. Stay updated on financial news and trends to make informed decisions.
Creative Pursuits
Turn your creative passions into profit with these fulfilling side hustles.
If you have a talent for photography, you can monetize your skills by selling your photos on stock photography websites like Shutterstock or offering photography services for events and portraits. It's a great way to turn your hobby into income.
To succeed in photography, build a portfolio of your best work and submit it to stock photo platforms. Promote your photography services to friends, family, and local businesses. Constantly improve your skills and experiment with different photography styles to attract a broader client base.
Create and sell your artwork or handcrafted items on platforms like Etsy. From paintings and sculptures to jewelry and home decor, the online marketplace allows you to reach a global audience of art enthusiasts.
To thrive on Etsy, focus on creating unique and high-quality products. Optimize your product listings with detailed descriptions and eye-catching images.
Engage with your customers and consider offering customization options to meet their preferences.
13. Music Lessons
If you're musically inclined, offer music lessons to aspiring musicians in your community. You can teach instruments like guitar, piano, or drums, providing valuable instruction and earning income.
To start offering music lessons, establish your expertise and set up a dedicated teaching space. Promote your services through local advertising, social media, or music schools.
Tailor your lessons to the skill level and interests of your students to provide a rewarding learning experience.
Starting a YouTube channel centered around your interests can be a rewarding endeavor. Share your knowledge, experiences, or entertainment with viewers and earn money through ads, sponsorships, and merchandise sales.
To succeed on YouTube, identify your niche and create high-quality, engaging content. Consistency in uploading videos is crucial for building a loyal audience.
Promote your channel through social media and collaborate with other YouTubers to expand your reach.
Have a story to tell or expertise to share? Consider writing a book or e-book. Self-publishing on platforms like Amazon Kindle Direct Publishing allows you to reach a wide audience and earn royalties from sales.
To become a successful author, choose a genre or topic you're passionate about. Dedicate time to writing, editing, and formatting your book professionally.
Create an enticing book cover and description to attract readers. Promote your book through social media, book review websites, and author events to boost sales.
Home Improvement and Handyman Services
Leverage your DIY skills to offer in-demand services and boost your income.
Invest in real estate and venture into house flipping. Buy, renovate, and sell properties for a profit. While it requires initial capital and effort, it can lead to substantial returns.
To succeed in house flipping, learn about real estate markets and property valuation. Develop a network of contractors and professionals for renovations.
Carefully budget and plan your projects to maximize profitability. Keep an eye out for undervalued properties that have potential for improvement.
17. Lawn Care and Landscaping
Offer lawn care and landscaping services to homeowners in your area. Mowing lawns, trimming hedges, and maintaining gardens can be a lucrative seasonal side hustle.
Starting a lawn care business requires essential equipment like mowers and trimmers. Promote your services through flyers, local advertisements, and word of mouth.
Provide excellent customer service and consistent maintenance to retain clients and secure repeat business.
If you have woodworking skills, consider crafting and selling custom woodwork items such as furniture, home decor, or even custom cabinets. Platforms like Etsy can help you reach potential customers.
To excel in woodworking, invest in quality tools and materials. Create a portfolio of your work to showcase your craftsmanship. Offer customization options to meet your clients' specific needs.
Marketing your creations through online platforms and local craft fairs can boost your sales.
19. Furniture Restoration
Restore and sell antique or vintage furniture. With some elbow grease and creativity, you can breathe new life into old pieces and sell them to collectors or interior design enthusiasts.
Successful furniture restoration requires knowledge of different wood types, finishes, and repair techniques. Invest in restoration tools and materials. Develop your eye for design and aesthetics to create appealing finished products.
Market your restored furniture through online marketplaces, antique shops, and social media.
20. Appliance Repair
Offer appliance repair services in your local area. Fixing appliances like refrigerators, washing machines, or ovens can be a steady source of income, especially as households rely on functional appliances.
To establish an appliance repair business, acquire the necessary tools and diagnostic equipment. Develop expertise in common appliance issues and repair techniques.
Build a reputation for reliability and quick service, as satisfied customers often recommend dependable repair professionals to others.
Choosing an Ideal Side Hustle: 7 Tips for Men
Embarking on a successful side hustle requires careful consideration and planning.
Here are seven valuable tips to help you choose the perfect side hustle that aligns with your interests, skills, and financial goals.
1. Assess Your Skills and Passions
Start by assessing your skills, talents, and passions. Consider what you enjoy doing in your free time or where you excel professionally.
An ideal side hustle often revolves around your existing strengths and interests, making it more enjoyable and rewarding.
2. Evaluate the Market Demand
Research the market to identify side hustles in high demand. Look for opportunities where there's a consistent need for products or services.
Assess market trends, competition, and potential customer base to ensure there's room for growth.
3. Consider Your Time Commitment
Determine how much time you can realistically dedicate to your side hustle. Balancing work, family, and personal life is crucial. Opt for a side hustle that aligns with your schedule, whether it's a few hours per week or a more intensive commitment.
4. Assess Financial Potential
Evaluate the income potential of different side hustles. Some may offer higher earnings but require more investment or time, while others provide a steady income with minimal effort.
Consider your financial goals and choose a side hustle that aligns with them.
5. Understand the Learning Curve
Every side hustle comes with a learning curve. Assess your willingness to acquire new skills or knowledge if required. Some side hustles may require specific certifications or training, so factor in the time and resources needed to get started.
6. Consider Long-Term Viability
Think about the long-term viability of your chosen side hustle. Is it a trend or a sustainable venture? Look for opportunities that can evolve and grow over time, ensuring you'll continue to reap the benefits in the future.
7. Seek Feedback and Mentorship
Before committing fully, seek feedback from friends, family, or mentors who have experience in your chosen side hustle. Their insights can help you make an informed decision and avoid common pitfalls.
Conclusion
With these 20 side hustle ideas tailored for men, you have a diverse range of opportunities to boost your income, explore your passions, and achieve your financial goals.
Whether you choose to dive into the gig economy, harness the digital world, embrace your creative talents, or put your DIY skills to work, each side hustle offers its unique rewards and potential for success.
Now, it's time to choose the path that suits you best and embark on your side hustle journey.
Related Posts: