15 Best Outdoor Side Hustles in 2023
Updated on: by Amy Kennedy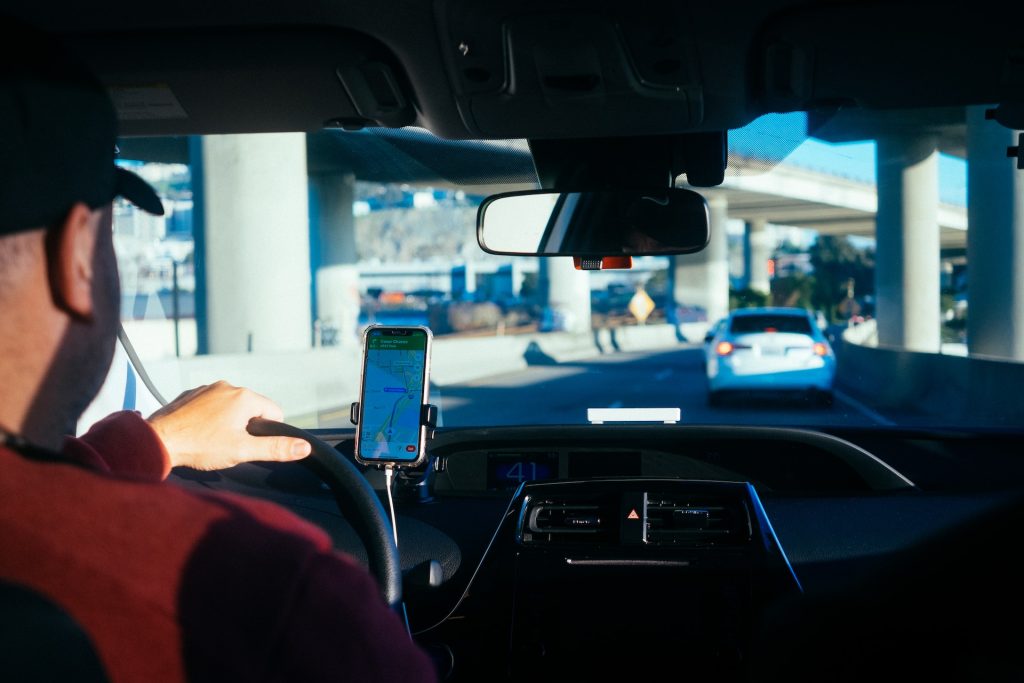 In the fast-paced world of side hustles, the great outdoors offer a plethora of opportunities for adventure enthusiasts and nature lovers.
Need Easy Extra $350+/Month For Free?
Combining your passion for outdoor activities with earning extra income is not only rewarding but also allows you to soak in the beauty of nature while making money.
In this guide, we'll explore the 19 best outdoor side hustles for 2023.
Whether you're a hiking enthusiast, a gardening guru, or an outdoor fitness fanatic, there's an outdoor side hustle waiting for you.
Landscaping and Yard Care Services
1. Lawn Mowing and Maintenance
Are you passionate about manicured lawns and well-kept gardens? Offer lawn mowing and maintenance services to homeowners in your community.
Learn the art of efficient mowing, edging, and weed control, transforming unkempt lawns into lush, green paradises. Consider offering seasonal contracts to ensure a steady stream of income throughout the year.
2. Garden Design and Planting
For those with a creative green thumb, garden design and planting services are a fulfilling side hustle. Create breathtaking outdoor spaces by selecting the perfect plants and arranging them harmoniously.
Showcase your expertise through an online portfolio to attract clients seeking your unique touch.
3. Tree Trimming and Removal
Dive into the niche of tree trimming and removal services. Master the art of safely trimming branches and removing trees when necessary.
Advertise your services in local communities and online platforms, tapping into the demand for arborists who can ensure the safety and aesthetics of outdoor spaces.
Outdoor Photography and Videography
4. Nature and Wildlife Photography
Capture the essence of the great outdoors with nature and wildlife photography. Invest in quality camera gear and develop your photography skills to freeze-frame moments of natural beauty.
Showcase your work through social media platforms and photography websites, attracting clients who crave the serenity of outdoor scenes.
5. Outdoor Adventure Videography
Adventure enthusiasts can turn their love for the outdoors into a side hustle by capturing outdoor adventures on camera. Learn the art of video editing to create engaging adventure videos that resonate with your audience.
Collaborate with fellow adventurers and content creators to broaden your reach.
6. Landscape and Scenic Photography
Discover the art of landscape and scenic photography, capturing the awe-inspiring beauty of natural vistas.
Identify stunning outdoor locations for your shoots, and market your prints and services to art enthusiasts who seek to adorn their homes with the wonders of the great outdoors.
Need Easy Extra Cash?
Pinecone Research, a leading name in online survey panel honesty, absolutely guarantees $3 cash for every survey you complete!
Take advantage of their time limited New Membership drive and register NOW. Join today: 100% free!


Adventure Tour Guiding
7. Hiking and Trekking Tours
Lead hiking and trekking tours in breathtaking natural landscapes. Obtain the necessary certifications and safety training to ensure the well-being of tour participants.
Craft memorable outdoor experiences, guiding them through hidden trails and scenic vistas that they won't soon forget.
8. Kayaking and Canoeing Adventures
Share your passion for water sports by guiding kayaking and canoeing tours. Ensure the safety of participants while providing equipment and expertise.
Market your tours to water adventure enthusiasts eager to explore serene lakes, rivers, and coastal waters.
9. Cycling and Mountain Biking Excursions
Organize cycling and mountain biking excursions through picturesque settings. Plan routes that cater to different skill levels, ensuring everyone can enjoy the thrill of outdoor biking.
Consider offering bike rentals for participants who don't own their own equipment.
Dog Walking and Pet Sitting
10. Dog Walking Services
For animal lovers, dog walking services provide a joyful way to earn money. Start a dog walking side hustle, building a loyal client base through reliable and caring service.
Explore additional services like pet training to expand your offerings.
11. Pet Sitting and Boarding
Expand your pet-related services to include pet sitting and boarding. Create a safe and comfortable environment for pets while their owners are away.
Market your services to travelers and pet owners who seek trustworthy care for their furry companions.
12. Pet Photography
Combine your passion for pets and photography by specializing in pet photography. Offer photo sessions for pet owners, capturing special moments with their beloved animals.
Share your pet portraits on social media platforms and pet-related forums to attract clients.
Gardening and Plant Care
13. Organic Gardening
Embark on a journey of organic gardening and sustainable practices. Grow organic produce for local markets or join a community-supported agriculture (CSA) program.
Educate others on the benefits of organic gardening and foster a connection to nature.
14. Indoor Plant Care
Provide indoor plant care services for individuals who appreciate the greenery indoors. Learn about various houseplants and their specific care requirements, including watering, lighting, and repotting.
Offer plant-sitting services for clients when they're away on vacation or business trips, ensuring their indoor gardens thrive.
15. Plant Sales and Nursery
Do you have a green thumb and a passion for nurturing plants? Start your own plant nursery and sell a variety of plants and flowers to local gardening enthusiasts.
Create an inviting nursery space where customers can explore and select the perfect additions to their outdoor and indoor gardens. Share your knowledge and gardening tips to foster a community of plant lovers.
Outdoor Fitness Instruction
16. Group Outdoor Fitness Classes
Combine your passion for fitness with the outdoors by leading group fitness classes in parks or scenic locations. Develop unique workout routines that take advantage of the natural surroundings, providing participants with invigorating workouts.
Promote your classes through social media, local fitness communities, and fitness-oriented websites to attract outdoor fitness enthusiasts.
17. Personal Training
Offer personalized outdoor fitness training sessions, tailoring workout plans to clients' individual goals and preferences.
Showcase your expertise by sharing client success stories and before-and-after photos. Build a loyal clientele by delivering results and helping clients achieve their fitness goals.
18. Boot Camps and Adventure Fitness
Get creative and design outdoor adventure fitness programs, such as boot camps and obstacle courses. These high-intensity workouts take place in the heart of nature, providing participants with challenging and exhilarating fitness experiences.
Host themed fitness events, like wilderness obstacle races, to attract a dedicated following of outdoor fitness enthusiasts.
19. Ridesharing and Food Delivery: On-the-Go Earning
Exploring Ridesharing
For outdoor enthusiasts who relish the open road, ridesharing is a versatile side hustle. Leading platforms like Uber and Lyft connect drivers with passengers in need of transportation.
The allure of ridesharing lies not only in its earning potential but also in the flexibility it offers. As a rideshare driver, you can craft your own work schedule, ensuring it aligns seamlessly with your outdoor adventures.
Additionally, earnings materialize from passenger fares, and you can even augment your income with tips from satisfied riders. The combination of flexible hours and income-generating opportunities makes ridesharing an ideal choice for those who cherish the open road.
Food Delivery
While ridesharing carries passengers to their destinations, food delivery platforms like DoorDash and Postmates bring delectable meals from local eateries straight to customers' doorsteps. As an outdoor enthusiast, you'll appreciate the flexibility that food delivery offers.
Setting your own hours enables you to seamlessly integrate work with your outdoor pursuits. Earnings in the food delivery realm encompass various facets, including delivery fees and gratuities from appreciative customers.
Earn Everything… nearly!
Join Opinion Outpost, one of the few faithful and honest survey panels and earn cash and gift cards for your opinion. Stack your points and redeem them: Simple! No hidden fees and completely free!


Occasionally, platforms extend bonuses, enhancing your income potential. With the ability to earn on the move, food delivery caters to outdoor enthusiasts who savor the freedom of being on the go.
The Freedom of Choice
The remarkable aspect of these delivery and driving side hustles is the freedom they provide. Whether you opt for ridesharing, food delivery, or both, you have the autonomy to dictate your work hours.
This level of control enables you to strike the perfect balance between earning an income and relishing outdoor adventures.
Furthermore, the nature of these gigs allows you to explore different locales as you work, making each trip a potential adventure. For outdoor enthusiasts, these side hustles offer not only financial gain but also the joy of combining work with the pleasure of being on the move.
7 Tips for Choosing the Best Outdoor Side Hustle
1. Assess Your Interests and Passions
Passion-Driven Pursuit: Start by considering your personal interests and passions. What outdoor activities do you genuinely enjoy?
Whether it's hiking, gardening, photography, or any other outdoor pursuit, choosing a side hustle that aligns with your interests will make the experience more enjoyable and fulfilling. Your passion will drive your commitment and success in your chosen endeavor.
2. Evaluate Local Demand
Market Research: Research the demand for outdoor services in your local area. Are there landscaping opportunities, a need for adventure tours, or a desire for outdoor fitness instruction?
Understanding the demand for outdoor services in your community can help you choose a side hustle that has potential clients and customers, ensuring a steady stream of income.
3. Consider Your Skills and Expertise
Leverage Your Strengths: Take stock of your existing skills and expertise. What are you already good at?
Whether it's photography, gardening, fitness, or any other outdoor-related skill, leveraging your strengths can give you a competitive advantage in your chosen side hustle. Building on your existing abilities will help you excel in your outdoor venture.
4. Evaluate Seasonal Variations
Seasonal Considerations: Many outdoor side hustles are affected by seasonal variations. For example, landscaping may be more in-demand during the spring and summer, while winter could be ideal for photography or snow sports instruction.
Consider how these seasonal fluctuations may impact your income and plan accordingly, diversifying your activities if necessary.
5. Research the Competition
Competitive Analysis: Investigate the competition in your chosen outdoor side hustle. Are there many providers offering similar services? What sets you apart from them?
Understanding your competition allows you to identify gaps in the market and differentiate yourself by offering unique services, pricing, or experiences.
6. Calculate Startup Costs
Financial Planning: Determine the startup costs associated with your outdoor side hustle. Will you need equipment, permits, or certifications?
Create a detailed financial plan to ensure you have the resources to get started and sustain your venture until it becomes profitable. Be prepared for initial expenses while keeping an eye on long-term profitability.
7. Embrace Flexibility
Adaptability Matters: Finally, embrace flexibility in your outdoor side hustle. Outdoor activities can be influenced by weather conditions, changing seasons, and unforeseen circumstances.
Having a flexible mindset and the ability to adapt to changing situations will be invaluable as you navigate your side hustle. Consider diversifying your services or having backup plans for adverse conditions.
Conclusion
In 2023, the great outdoors beckon with a multitude of side hustle opportunities that allow you to breathe in the fresh air while earning extra income.
Whether you choose to beautify outdoor spaces, capture its beauty through a lens, lead outdoor adventures, or embark on delivery and driving gigs, there's a perfect outdoor side hustle waiting for you.
Embrace your love for nature, embark on a fulfilling side hustle, and watch your income grow while savoring the great outdoors.
Remember, each of these side hustles not only adds to your financial well-being but also enhances your connection to the natural world.
So, step outside, explore, and start your journey toward a more fulfilling and adventurous 2023.
Related Posts:
Earn Everything… nearly!
Join Ipsos iSay, one of the few Faithful and Honest survey panels and earn prizes, gift cards and donations. Stack your points and redeem them: Simple! No hidden fees and completely free!