30 Data Entry Job Platforms You Can Try Working From Home
Updated on: by Amy Kennedy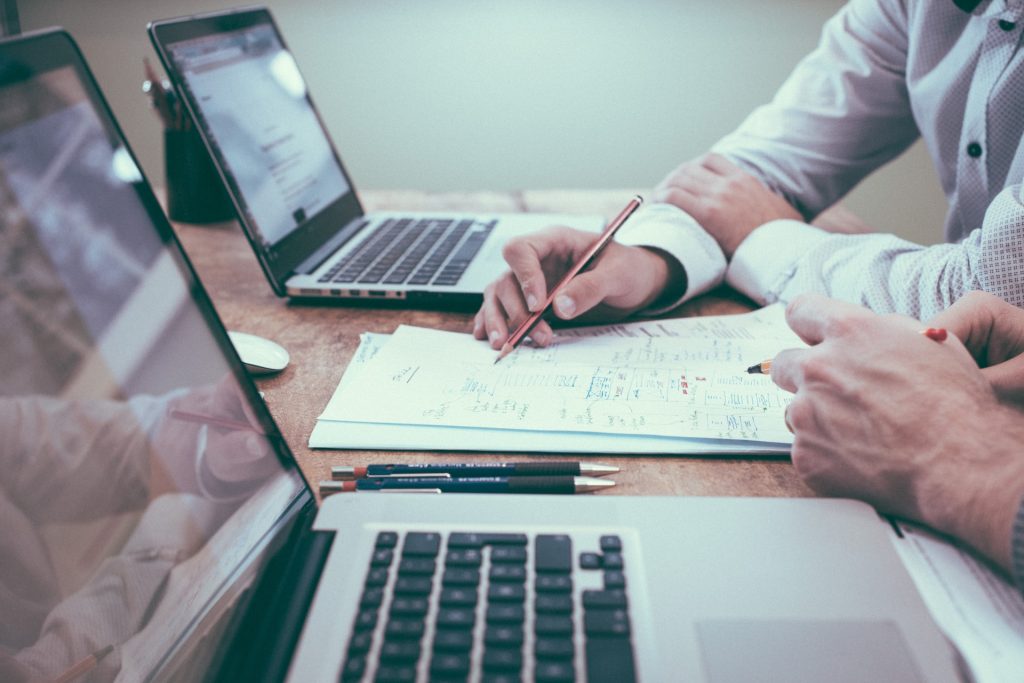 In an increasingly digital era, the demand for accurate and swift data entry is soaring.
Need Easy Extra $350+/Month For Free?
For many, data entry jobs provide an optimal blend of flexibility and remuneration, enabling professionals to strike a work-life balance from the comfort of their homes.
Whether you're just starting out or looking to expand your remote job portfolio, the world of online data entry platforms is vast and varied.
These thirty platforms are gateways to opportunities that can align with your career aspirations and lifestyle choices.
A Gig Economy Pioneer
Upwork stands tall as one of the most reputable platforms for freelancers worldwide. Catering to various niches, it's a haven for data entry professionals seeking both short-term gigs and long-term projects.
Customizable Profiles
Freelancers can tailor their profiles to showcase their expertise, facilitating better matches with potential clients looking for specific skills in data entry.
Escrow Protection
To protect both freelancers and clients, Upwork employs an escrow system. This ensures that payments for completed work are secure and timely.
---
Global Freelance Marketplace
Freelancer boasts an expansive global community. Data entry professionals can tap into a vast pool of projects, ranging from simple tasks to intricate long-term contracts.
Bidding System
The platform operates on a bidding system, allowing freelancers to compete for projects. This promotes a dynamic marketplace where skills and competitive pricing matter.
Safe Payments
With its Milestone Payment system, Freelancer ensures that funds are released only when both parties are satisfied, safeguarding the interests of its vast freelancer community.
---
Emphasis on Flexibility
FlexJobs, as the name suggests, champions flexible work opportunities. It rigorously vets job postings to ensure legitimacy, making it a trusted hub for remote and part-time data entry jobs.
Subscription-based Model
Unlike many other platforms, FlexJobs operates on a subscription model. In return, users gain access to hand-screened listings, ensuring quality and reducing the risk of scams.
Skill Tests
For those looking to stand out, FlexJobs offers skill tests. Excelling in these can bolster a freelancer's profile, showcasing their prowess to potential employers.
---
Micro-tasking Platform
Clickworker is centered around breaking down large projects into smaller tasks distributed among its vast user base. Data entry tasks here are often bite-sized, perfect for those looking to fill short time gaps.
App-based Work
With its user-friendly app, Clickworker allows users to work on-the-go. This is particularly beneficial for those seeking to blend work with travel or other commitments.
Swift Payouts
Recognizing the importance of cash flow for freelancers, Clickworker prides itself on its regular and prompt payouts, ensuring that its community is always compensated on time.
Need Easy Extra Cash?
Pinecone Research, a leading name in online survey panel honesty, absolutely guarantees $3 cash for every survey you complete!
Take advantage of their time limited New Membership drive and register NOW. Join today: 100% free!


---
Holistic Freelance Experience
PeoplePerHour, often abbreviated to PPH, offers a comprehensive freelance experience. From data entry to graphic design, it covers a wide spectrum, allowing professionals to diversify their portfolios.
Hourlies
A standout feature is "Hourlies." Freelancers can set a rate for a particular task and offer it as a package. This can be especially beneficial for data entry professionals who have honed their skills to complete certain tasks rapidly.
Inbuilt WorkStream
The platform's WorkStream system streamlines communication and payment, fostering a seamless collaboration experience for both freelancers and employers.
Specialized Data Entry Hub
Data Entry Outsourced is laser-focused on offering data-centric solutions. This specificity ensures that both clients and freelancers on the platform understand the nuances and importance of quality data input.
Range of Services
From simple data entry to data conversion and cleansing, DEO provides a spectrum of services. This allows freelancers to specialize and target niches within the broader domain.
Global Client Base
DEO's reach extends globally, offering freelancers opportunities to engage with international clients, broadening their experience and enhancing their portfolio.
---
Crowdsourcing Micro-tasks
Amazon's MTurk platform operates on the principle of crowdsourcing small tasks, including data entry. The platform is a go-to for tasks that require human intelligence, which can't be automated.
Task-based Earnings
Freelancers, termed as "Turkers", pick tasks that suit their skills and timelines. Earnings vary based on task complexity, making it perfect for those looking to tailor their workload.
Reputation System
As Turkers complete tasks and receive reviews, they build a reputation. A positive track record can unlock access to higher-paying tasks and exclusive assignments.
---
Embracing Remote Work
Virtual Vocations, as the name hints, is dedicated to remote work opportunities. The platform lists telecommuting jobs across various fields, with data entry being a prominent category.
Curated Listings
To ensure users aren't wading through scams or low-quality listings, Virtual Vocations curates its job posts, emphasizing genuine remote opportunities.
Resource Hub
Beyond job listings, the platform offers resources like resume assistance and e-courses. This holistic approach aids freelancers in refining their skills and presenting themselves effectively.
---
Elite Freelance Network
While Toptal is best known for connecting top tech talents with businesses, its network spans various fields, including data entry. The platform prides itself on hosting the top 3% of freelance talents.
Stringent Screening
Getting into Toptal involves a rigorous screening process. This ensures that clients trust the platform's freelancers to deliver top-tier work.
Premium Opportunities
Being a part of Toptal's network offers access to high-quality, well-paying assignments. The platform's focus on quality over quantity means less competition for each listed job.
---
Dedicated to Remote Jobs
Remote.co is committed to listing remote jobs across various sectors. The platform's streamlined design and emphasis on telecommuting make it a favorite among freelancers.
Hand-Picked Listings
Each job listed on Remote.co is handpicked. This approach ensures a high-quality user experience, free from the noise of irrelevant listings.
Community and Insights
Beyond job listings, Remote.co offers insights into remote work, fostering a sense of community. This aids freelancers in networking, learning, and staying updated on remote work trends.
---
For the Globetrotting Freelancer
Working Nomads is tailored for those who wish to blend work with travel. The platform offers a curated list of remote jobs suitable for those constantly on the move.
Diverse Job Categories
From tech to administration, the platform offers varied categories. Data entry professionals can find ample opportunities tailored to their expertise.
Digest Emails
To keep freelancers updated, Working Nomads offers daily or weekly email digests. These emails ensure that users never miss out on new, relevant opportunities.
Micro-task Oriented
Microworkers lives up to its name by focusing on micro-tasks. This platform is great for those looking for bite-sized data entry jobs they can complete quickly.
Diverse Range of Jobs
Beyond just data entry, the site offers a variety of tasks that can help freelancers diversify their skills and earnings.
Straightforward Payment System
With a clear payment process and regular payouts, Microworkers ensures that freelancers are compensated fairly for their hard work.
---
A Dedicated Data Service
DionData Solutions specializes in offering data services to clients and is always on the lookout for data entry professionals who can contribute to their projects.
In-House Training
For those who might need some brushing up on their skills, DionData provides training to ensure that all of its workers are up to par.
Consistent Work Flow
Thanks to its dedicated focus on data services, freelancers can expect a consistent flow of work, making it easier to plan and balance other commitments.
---
Focused on Signature Tracking
SigTrack is a platform that offers data entry jobs related to signature tracking, making it a unique niche within the data entry world.
Political Data Processing
A lot of the data on SigTrack is related to political campaigns. This can be an intriguing opportunity for those interested in politics.
Earn Everything… nearly!
Join Opinion Outpost, one of the few faithful and honest survey panels and earn cash and gift cards for your opinion. Stack your points and redeem them: Simple! No hidden fees and completely free!


Pay-per-Piece System
The platform has a transparent pay system where freelancers are paid per piece, allowing them to clearly see the potential earnings for each task.
---
Agency-style Work Platform
Aquent operates somewhat like a staffing agency for digital talents, making it a bit different than typical freelance platforms.
Personal Agent Allocation
Freelancers are paired with agents who help find the best jobs suited for their skills, ensuring more targeted job opportunities.
Opportunities for Skill Development
Aquent offers its freelancers access to various courses to improve their skills, ensuring they stay competitive in the marketplace.
---
Specializing in Transcription
While AccuTran Global primarily focuses on transcription services, they do offer data entry jobs periodically, especially when dealing with large datasets.
Pay-per-Word System
Their unique payment system allows freelancers to be paid per word, which can be beneficial for fast typists.
Opportunities for Growth
Being a transcription-focused platform, those looking to diversify their skills can transition into transcription jobs, broadening their professional horizons.
---
Part of Lionbridge
Being a subset of the larger Lionbridge community, The Smart Crowd offers a variety of micro-tasks including data entry jobs.
Global Community
Freelancers join a vast global community, which can offer diverse job opportunities and insights from professionals worldwide.
Flexible Working Hours
One of the major advantages of The Smart Crowd is the flexibility it offers, allowing freelancers to choose jobs that fit their schedules.
---
Remote Work Advocates
Rat Race Rebellion has been a proponent of remote work long before it became mainstream, offering a variety of remote jobs including data entry.
Curated Job Listings
All jobs on the platform are hand-screened for legitimacy, ensuring that freelancers avoid scams and only engage with genuine clients.
Training and Support
The platform offers training resources and support, ensuring freelancers are well-equipped to tackle the tasks at hand.
---
Transcription and Data Entry
While primarily a transcription service, GoTranscript does offer data entry jobs, especially when dealing with large datasets.
Global Reach
With clients from around the world, freelancers have the opportunity to work on diverse projects from various industries.
Regular Payment
Freelancers can expect weekly payments, ensuring a steady income stream.
---
From Photocopying to Data Entry
Xerox, a brand synonymous with photocopying, offers a range of remote work opportunities, including data entry through their virtual office program.
Reputable Brand
Working with a well-known company like Xerox can provide a sense of security and prestige for freelancers.
Diverse Opportunities
Beyond just data entry, Xerox's virtual office program offers roles in customer service, software programming, and more.
---
A Veteran in Data Entry
Axion has been in the data entry business for over two decades, offering both domestic and international data entry solutions.
Database System
Freelancers can register themselves in Axion's database. When there's a matching job, they are contacted, streamlining the job allocation process.
Reputation for Fairness
Axion prides itself on offering fair compensation rates, ensuring that freelancers are paid commensurate to their skills and the task's complexity.
Micro-tasking and Data Entry
Clickworker offers a myriad of small tasks including data entry, making it suitable for those who prefer variety in their workflow.
Global Crowd-working
The platform boasts a diverse community of workers from around the globe. This creates an environment where tasks are sourced from international clients, adding a global dimension to the job.
Flexible Payment Options
Depending on the nature and complexity of tasks, Clickworker provides a flexible compensation system, ensuring fair pay for effort invested.
---
A Hub for Flexible Work
FlexJobs is renowned for its vast collection of remote, part-time, and freelance job listings, with data entry being a significant category.
Curated Listings
To maintain a scam-free platform, FlexJobs scrupulously screens its job listings, offering a more secure job hunting experience.
Career Services
Apart from job listings, FlexJobs provides career services like resume reviews and skills testing, helping freelancers stand out in the competitive market.
---
Remote Work Specialized
Remote OK is dedicated entirely to remote job listings. Data entry specialists can find numerous opportunities tailored to their expertise.
Daily Job Alerts
Stay updated with daily email notifications. This ensures that freelancers can grab opportunities as soon as they arise.
Company Transparency
Each job listing provides insights into the hiring company, helping freelancers make informed decisions before applying.
---
Transcription and Data Tasks
While primarily focusing on transcription, SpeakWrite also has data entry tasks, especially when dealing with textual data.
Training Programs
They offer programs to hone the skills of their freelancers, ensuring consistent quality across their services.
Punctual Payment
With a record of timely payments, freelancers can expect consistent income flow for their services.
---
Freelancing Giant
Being one of the largest global freelancing platforms, Upwork has a vast array of data entry jobs for all levels of expertise.
Direct Client Interaction
Freelancers can directly interact with clients, negotiate terms, and discuss project specifics, ensuring clear communication.
Skill Verification Tests
Upwork offers skill tests that freelancers can take to verify and showcase their proficiency to potential clients.
---
Huge Freelance Marketplace
Freelancer is another behemoth in the freelancing world, providing countless opportunities for data entry professionals.
Competitive Bidding System
Freelancers bid on projects, allowing them to set their rates and terms. This competitive environment can lead to fair market pricing.
Milestone Payment System
Payments can be set based on milestones, ensuring that freelancers receive compensation at different stages of a project.
---
Specialized Data Entry Service
TDEC focuses solely on providing data entry and related services, ensuring that both freelancers and clients are aligned in their goals.
Ongoing Training
TDEC believes in the continuous growth of its freelancers and offers regular training to keep their skills updated.
Varied Projects
Given its specialization, freelancers can expect a diverse range of data entry projects, from simple tasks to complex data management.
---
Transcription Meets Data Entry
Scribie offers both transcription and data entry tasks, giving freelancers the option to diversify their workload.
Automated and Manual Tasks
With an integration of technology, some tasks are automated while others require manual input, ensuring a balanced work environment.
Regular Bonuses
Scribie is known to offer bonuses for consistent high-quality work, motivating freelancers to maintain high standards.
---
From Temp Jobs to Data Entry
Kelly Services, initially known for temporary job placements, has branched into remote and data entry jobs over the years.
Reputable Brand
Having been in the staffing industry for decades, Kelly Services offers a trusted platform for freelancers.
Skill Development Opportunities
The platform doesn't just provide jobs but also avenues for skill enhancement and professional growth.
Conclusion
The realm of data entry has been revolutionized by the multitude of platforms available for professionals to ply their trade.
With options ranging from dedicated data entry sites to expansive freelancing marketplaces, there's a platform suited for every individual's preference and skill level.
As the landscape of work transforms, embracing the digital age and the conveniences of remote work, data entry professionals have never had it better.
These platforms not only offer employment opportunities but also play a pivotal role in skill enhancement, networking, and fostering a global work community.
Related Posts:
Earn Everything… nearly!
Join Ipsos iSay, one of the few Faithful and Honest survey panels and earn prizes, gift cards and donations. Stack your points and redeem them: Simple! No hidden fees and completely free!