31 Egg Donation Centers That Pay At Least $3,000 Per Donation
Updated on: by Amy Kennedy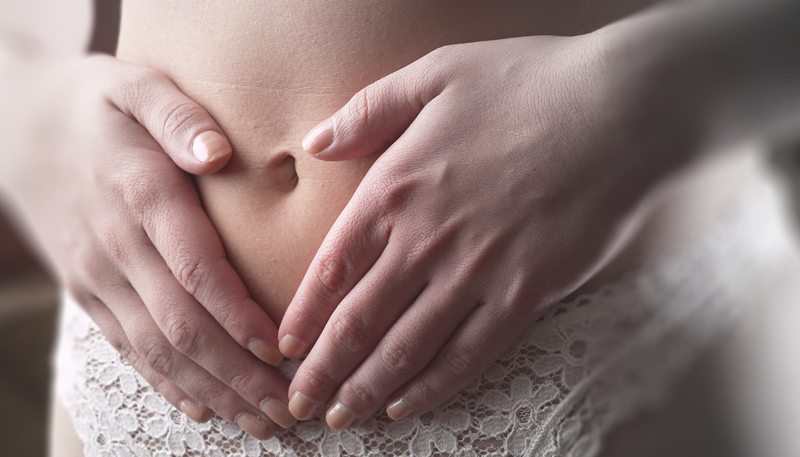 We've mentioned on this site that you can sell eggs for cash.
Need Easy Extra $350+/Month For Free?
It's a legit way to make money without a job.
But there is a lot that goes into it – way more than I can explain in a blurb in an article – so I wanted to create a full post that explains how it works, how much you can make, and where to find donor agencies that pay.
Full disclaimer: It's not as simple a process as it is for men to donate sperm!
In fact, it's quite lengthy, which is why it pays so much.
If you're interested in learning more about it and finding out how to get started, then read on.
How Does Egg Donation Work?
Extracting eggs from a woman is obviously a lot more complex than extracting semen from a male, since the latter can be done externally.
However, the process is so important for women who want to have babies but aren't able to do so themselves because of complications with fertility.
If not for women who are willing to donate eggs, other women would never have a chance to have a baby of their own.
Women who are interested in helping others through egg donation will need to pass a list of requirements at the very least.
They'll also need to go through screenings, injections, and the actual retrieval process, resulting in months of dedication to donating.
The following information is the most important stuff you'll need to know if you're interested in becoming a donor:
The Requirements
Before you even get started in the screening process for becoming a donor, you'll need to meet several basic requirements to make sure you're a good fit.
Each donation center will have its own requirements that might differ slightly from others or have more complex requirements in place.
Generally, these are some of the requirements you'll need to meet:
Be between 21 and 34 years old
Not be at increased risk of STDs, like HIV
Not be a carrier of genetic disease
Have generally good health (you stay active, eat well, etc.)
Have a healthy BMI (an overall score based on your weight and height)
Not a smoker or drug user
Not be on certain types of birth control, like the Depo shot
Have no signs of depression or other mental issues
Have regular monthly periods
The Screening and Exam Process
If you pass the basic requirements, you'll likely be asked to fill out an application and go through the initial screening process.
Need Easy Extra Cash?
Pinecone Research, a leading name in online survey panel honesty, absolutely guarantees $3 cash for every survey you complete!
Take advantage of their time limited New Membership drive and register NOW. Join today: 100% free!


The screening will consist of drug tests, blood tests, an ultrasound, and screening for diseases.
Some donation centers might have you do the screenings in conjunction with a physical exam that will go over your basic health information as well as anything that might affect your fertility.
You should expect the full screening and exam process to take a couple of hours.
Most centers also require additional screening of your mental health.
This is to ensure that you are emotionally prepared to handle the process, which can be lengthy and time-consuming.
The Injections
To move further in the donation process, you'll need to start taking a medication that stops your regular menstrual cycle.
You'll then get a different medication in the form of injections that stimulates the ovaries to release more than one egg at a time.
This will make it easier for doctors to retrieve more than one egg, from which they can choose the most viable options.
You'll need to give yourself the medication (or have a trusted person do it for you), so if you don't like needles, this could be a concern.
Donors are sometimes asked to avoid having intercourse during the injection process because the chances of conceiving are higher, but some donation centers will say it's okay as long as you're careful about using protection.
Some side effects are common with the medication, including fatigue, headaches, and hot flashes, but more serious symptoms can occur.
Most donation agencies will, therefore, require donors to check back in for blood tests and ultrasounds during the injection process, just to make sure nothing serious is going on.
You'll typically need to take injections for one to two weeks.
The Retrieval Process
Next comes the retrieval process, which is when medical professionals will actually remove your eggs from your body.
Once the center determines you're ready for ovulation, you'll take another medication that triggers the process.
The next day, the team will start the retrieval process.
This process is considered minor surgery, but it will all be done in about an hour, and women typically can leave a couple of hours later after being cleared medically.
During the procedure, the donor will usually be under sedation.
The doctor will then use an ultrasound monitor to help guide them during the process, which involves using an aspiration needle to remove each egg.
Some women may experience discomfort after the procedure, but they might be prescribed a pain medication to help.
Most donation centers will also recommend that women take a day or two to recover before returning to work.
The Pay
If you're considering egg donation, please make sure that the money isn't the only reason you're doing it.
You should be very interested in the cause to ensure that you're ready to complete the full process of donation.
With that being said, I also understand that you want to ensure you're getting paid adequately for your dedication to donating!
Each donation center has its own pay scale for egg donors, but the process isn't cheap by any means.
Even if your donation process gets canceled through no fault of your own (like if your ovaries don't respond to the stimulation injections) then you may still receive $1,000 or more for your time.
Those who make it to the end of the process typically make $3,000 on the low end, and closer to $15,000 or more on the higher end.
You can always ask a center for detailed information about their pay structure before starting the process.
Even better news: Many centers will not only pay for your participation, but also will pay your medical costs and airfare, if you have to travel to the center.
Earn Everything… nearly!
Join Opinion Outpost, one of the few faithful and honest survey panels and earn cash and gift cards for your opinion. Stack your points and redeem them: Simple! No hidden fees and completely free!


The Frequency of Donation
Each center will also have its own requirements about how often you can donate.
Most also have a cap on how many times you can donate eggs, period, because it can take a toll on a woman's body.
Generally, a donation center will cap women at six egg donations.
You'll also usually need to wait 3 to 4 months between donations to give your body ample time to recover and get back to its usual ovulation and menstruation process.
You won't be able to donate to other centers while you're donating to one, either.
Most agencies will have you sign a contract that has you dedicate yourself to its agency during the process, and possibly for some time after, so that's something to take into consideration before you continue.
Highest Paying Egg Donor Agencies
The following centers are some of the most trusted and highest-paying in the industry.
However, this list doesn't even begin to cover the many incredibly donation centers all over the country.
You'll notice that pay is sometimes relative to the area of the donation centers.
Centers in large cities, like New York, will typically pay more, on average, than others.
But you'll need to remember that you'll have to travel to that center to complete the donation process, which can be difficult if you live in a different state.
There could be a center near you that pays well, too, but centers outside of large cities usually aren't as well-known.
If you'd like to learn more about donation centers near you, you can always do a Google search or ask your OBGYN for more information.
I ordered this list from the highest-paying to lower-paying (but still excellent compensation) to make it easier to find what you need.
This agency goes along with the American Society of Reproductive Medicine's suggestions for compensating donors, so it's one of the highest-paying in the industry.
Those who have used a Mirena IUD are ineligible to participate, and some other birth control forms must not have been used for at least six months.
Donors for Growing Generations can receive more than $70,000 because the agency allows up to six donations from qualified women.
As soon as you start taking injections, you'll also become eligible for a $750 advance of your final payment.
The New York University Langone Fertility Center actively looks for women who want to donate eggs.
They specifically look for women between the ages of 21 and 32 of all ethnicities.
You can fill out the website form to get more information and the full application.
The agency is located in San Francisco, so you'll be required to travel there about 5 to 10 times during the process if you don't live close.
PFC Egg Donor Agency does ask that donors don't have intercourse during the injection period and for about three weeks after egg retrieval because of increased fertility during that time.
Circle Surrogacy looks for women between the ages of 21 to 29, or possibly up to 31 if they have a solid history of successful donation.
You also must be a US or Canadian citizen.
If your donation cycle gets canceled due to no fault of your own, you can still get $1,000 from Center for Human Reproduction.
First-time donors will usually receive around $8k, but more experiences donors can get $14,000 or more per donation.
You'll need to be able to commit to a six-month process to get started with Conceive Abilities.
Donors must be between 21 and 28 years old and have a BMI of 28 or under.
Family Creations starts each donor at $8,000 to complete the process but adds another $500 for each consecutive donation.
You can typically donate up to six times.
If you're between 18 and 29 years old, have a BMI below 30, and are a non-smoker, you might be eligible to donate here.
The Egg Donor Program starts each donor at $8,000 but offers more compensation for subsequent donations.
The better your qualifications, the better your chances of getting paid $10,000 or more.
It's important to this agency that women also have a humanitarian spirit that loves helping others for genuine reasons.
You can get paid over $21,000 for three donations with this company.
Boston IVF even gives donors a free egg freezing cycle of their own when they donate at least three times.
Women between 21 and 31 years old might be eligible to donate eggs with the Fertility Centers of Illinois.
Some higher education is preferred, but it's required to have at least a high school diploma or GED.
The clinic also prefers that donors have a wide range of interests in things like the arts, volunteering, and education.
You can fill out a preliminary questionnaire online to determine whether you might be a potential candidate for egg donation here.
First-time donors get $7,000, while 4th, 5th, and 6th-time donors can receive up to $10,000 for a donation.
Donors for Seattle Reproductive Medicine can not only earn $7,000 for each donation, but they also can earn $500 for referrals of eligible friends and family.
Shady Grover Fertility requires that donors live or work within one hour of one of its facilities, which are found throughout Maryland, Pennsylvania, Virginia, Georgia, Florida, and Washington D.C.
Just for completing a donor profile, you can get $75, plus an additional $50 if you complete the bloodwork and ultrasound.
If you're not accepted after screenings, you'll still get $125.
Second-time donors get an extra $500, while third-time and subsequent donors get $8,000 per donation.
You can create an online account for free on Egg Donor's website, which will give you access to the full donor application and more information about the agency's process.
Donors for this company must be able to schedule about 10 appointments during the donation process.
No woman who takes an IUD or other implant birth control is eligible for the program.
A BMI of 28 or below, a high school diploma, and no history of endometriosis are some of the requirements to become a donor with Giving Hope, Inc.
Compensation here starts at $5,000, but goes all the way up to $15,000, depending on medical expenses, traveling, etc.
Healthy women between age 20 and 28 are encouraged to apply.
Egg Donor America makes it easy for women to see if they might qualify for the process with its online application for initial approval.
Women who have previously donated or have exceptional donor qualities can earn more.
Those who have proven successes as an egg donor may qualify for more than the starting rate of $5,000 for donating to this company.
You'll receive a part of the final compensation during the start of injections, with the rest paid upon completion of your donation.
Begin an initial application to donate your eggs on the Donor Egg Bank USA website.
You won't be required to pay for any testing or screenings during the process.
If you're between 19 and 30 years old and pass the basic health requirements, you could become eligible to donate to the Egg Donor Cryobank Network.
Although the starting compensation is $4,000, this agency uniquely allows the price to be negotiated.
If you're in excellent health, you might be able to get a better starting rate.
You'll receive compensation within days of donating to Arizona Egg Donors.
The agency states that most women receive pay within six weeks after originally signing up and starting the process.
The Fertility Center currently looks mostly for non-Caucasian donors to meet the needs of the women on its waiting list who are looking for egg donors.
Pay is a little low here, but you won't have to pay for any of the medical costs associated with your donation.
However, this clinic doesn't pay for any travel expenses, so it's best to live near one of its Michigan offices.
The World Egg Bank has a referral program where women can receive $50 per eligible referral into the donor program.
The first donation process may take up to three months, but subsequent donations will take between one to two months.
Fairfax Egg Bank doesn't list its exact prices on its website other than stating that donors can get "several thousand dollars."
Instead, it discloses this information only after donors complete an initial application.
Fortunately, that application will only take a few minutes, and then you can talk to someone about the process and compensation to see if it's right for you.
The clinic does also pay medical fees on top of your compensation, and a bonus of $500 for anyone who enters the Donor Egg program.
California Cryobank is a renowned egg donation center that offers compensation ranging from $3,000 to $8,000 per donation cycle. 
The exact amount depends on factors such as the donor's qualifications, the specific program, and any additional arrangements. 
California Cryobank is committed to providing competitive compensation to eligible donors.
The Donor SOURCE is an egg donation center that offers compensation between $5,000 and $10,000 per donation cycle. 
The exact amount is determined based on the donor's qualifications, characteristics, and specific arrangements. 
The Donor SOURCE aims to provide fair and generous compensation to eligible donors.
Northwest Cryobank is an established egg donation center that provides compensation in the range of $4,000 to $8,000 per donation cycle. 
The actual amount varies based on factors such as the donor's location, qualifications, and specific agreements. 
Northwest Cryobank is dedicated to offering competitive compensation to eligible donors.
New England Cryogenic Center (NECC) is an egg donation center that offers a starting compensation of $5,000 per donation cycle. 
NECC may also provide additional compensation based on specific criteria and individual circumstances. 
As one of the leading fertility centers, NECC ensures that donors are fairly compensated for their participation.
Read More: How Much Do You Get Paid for Sperm Donation? What's the Process?
Donate Eggs for Money Near Me
While donating eggs obviously won't be right for every woman, it does give some women an excellent opportunity to make money while helping others have the babies they've always dreamed of.
The above centers are just some of many around the country that pay for egg donations.
Be sure to get all information from the agency before you start the process, like its detailed compensation structure, including coverage for medical costs and traveling, if applicable.
You should also find out details about the process itself and whatever other important information you'd like to know before starting.
It's a complex and long process, so it's a good idea to go into it completely prepared for the best results.
If you've tried egg donation, or know someone who has, we'd love to hear from you. Drop a comment below!
Related Posts:
Earn Everything… nearly!
Join Ipsos iSay, one of the few Faithful and Honest survey panels and earn prizes, gift cards and donations. Stack your points and redeem them: Simple! No hidden fees and completely free!