30+ Game Shows That are Looking for Contestants to Win Cash!
Updated on: by Amy Kennedy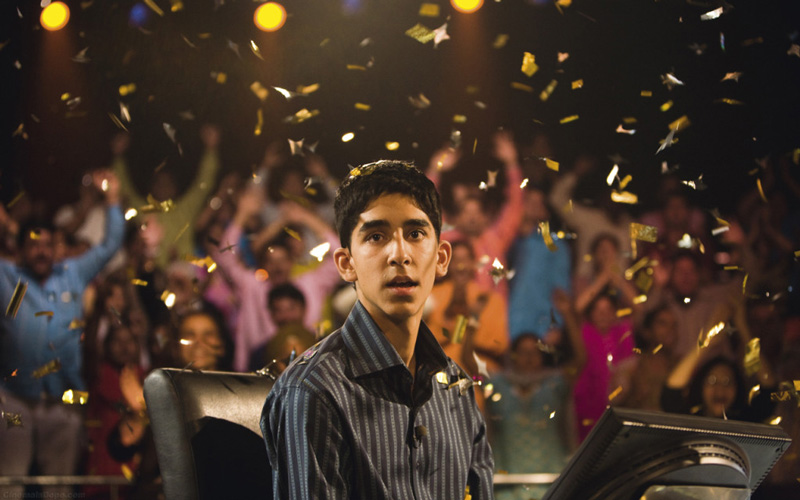 Being on TV on one of your favorite game shows sounds like a dream come true.
Need Easy Extra $350+/Month For Free?
But it can be your reality!
If you're like me, you've wondered how in the world these people get on your favorite game shows and snag chances to win a lot of money.
I thought this would be a fun post to share because I'm sure there are other people out there wondering the same thing.
What I found is that it's a lot easier than I thought!
You'll need to go through some casting, of course, because a game show is still a televised show and they want people with personality.
But, in most cases, you can send in an online application.
If the casting team likes you enough from the information you submit, you may just get a call back inviting you on the show!
In other cases, you may have to take a few more steps in the casting process.
Either way, it's not a super complicated process and, if you don't mind filling out some forms, you could end up on TV in just a couple of months.
This post outlines the process to get on some of the most popular current game shows.
Good luck!
Game Show Contestant Details
Learn how to become a contestant on some of your favorite game shows right here!
How to Be a Contestant on The Wall and Get Paid
It seems like one of the most popular game shows right now is The Wall, a show that tests your mental skills and gives you a good chance to win a lot of money.
The "wall" is styled kind of like the famous Plinko wall in The Price is Right.
Need Easy Extra Cash?
Pinecone Research, a leading name in online survey panel honesty, absolutely guarantees $3 cash for every survey you complete!
Take advantage of their time limited New Membership drive and register NOW. Join today: 100% free!


When contestants get a question right, a ball will fall down the huge wall and into a money slot. That money goes into the team's earnings.
But if an answer is wrong, a red ball will fall into a slot and take that amount of money away.
You play this game with a teammate, so you'll need to sign up as a team.
With your application, you'll need to submit 3 photos of yourself and information about your preferred teammate and his/or relationship to you.
$100,000 Pyramid
The $100,000 Pyramid is a modern revival of the classic series where teams of partners take turns giving hints and guessing words to win money.
As the players climb up the pyramid, the cash prizes will become higher and higher until they reach the very top and win $100,000.
The game show is currently looking for more contestants for its 3rd season, but you must be at least 21 years old to apply.
American Ninja Warrior
Some of the strongest people in the world compete on American Ninja Warrior.
It's not so much a game show as it is the ultimate test of strength for the individuals who compete.
The game show tends to start casting toward the end of the year for the following year's episodes.
You need to be at least 19 years old and have a clean bill of health that will allow you to compete in the life-size obstacle course that tests strength, stamina, endurance, mental skills, and more.
You'll need to also send in a photo and a 3-minute video with your application.
Big Brother
Big Brother is part reality show, part game show rolled into one.
This show airs on CBS every summer and requires contestants to be locked away in a house together with no outside contact, even to their families, as America watches their every move.
Former contestants have said how difficult and mentally challenging it is, especially because you'll live with strangers all summer long.
But, the end prize of $500,000 is definitely worth it for some.
The show starts casting again near January or February for the summer, with the deadline usually ending in April for a June start.
Videos are part of the process, and you'll need to make sure yours really stands out to get a shot on the show.
Big personalities are definitely something to celebrate here!
Candy Crush
If you're over 18 years old and love playing Candy Crush on your phone, then you could be the next contestant on its fun life-size version.
You'll need a video and photo of you and your teammate for the show.
Bookmark the link above and the application will be available when casting is open for new seasons.
Ellen's Game of Games
Ellen DeGeneres is one of America's funniest ladies, so it's no wonder that her own game show is one of the funniest ones to watch.
This show has people doing all kinds of crazy things, many of which are modeled after things she's done on her talk show.
Earn Everything… nearly!
Join Opinion Outpost, one of the few faithful and honest survey panels and earn cash and gift cards for your opinion. Stack your points and redeem them: Simple! No hidden fees and completely free!


Contestants compete against each other for cash prizes up to $100,000.
The show specifically looks for people with a good sense of humor who aren't at all afraid of looking silly on TV!
Family Feud
Family Feud is one of the longest-running and most popular game shows to date.
Compete with other family members on your team of five to answer questions based on what other people would answer most.
The grand prize is $20,000, which of course would have to be split between five family members for $4,000 each, but it's still a great way to do something fun with the family and be on TV.
First Dance
First Dance gives engaged couples and their wedding parties a chance to battle on the dance floor and show off their awesome dancing skills!
What a fun way for the wedding party to do something different and get excited about the wedding.
The application is pretty lengthy, and you'll have to explain what makes your wedding part stand out.
But the winning party can win the honeymoon of their dreams and cash to use for the wedding, so it's totally worth it to have an awesome wedding.
Game Show Network Shows
You can send in some quiz show applications using the above link to be considered for casting for several of Game Show Network's most popular shows, including:
Baggage
Deal or No Deal
Divided
The Newlywed Game
Snap Decision
Emogenius
You'll need to be a member of the site to apply, but you can sign up quickly using your name and email address or via Facebook.
Genius Junior
Genius Junior is a new, popular TV show for kids between the ages of 8 and 12 to show off their intelligence on TV.
These questions are tough, so having a lot of knowledge about all kinds of random subjects can come in handy.
Only parents or legal guardians are allowed to sign up their children.
The application will be available whenever the show is currently casting for new contestants, so be sure to keep it bookmarked for future reference.
Jeopardy
Jeopardy is a game show you probably grew up watching with your parents!
This game is the ultimate test of your knowledge, giving contestants questions about geography, politics, science, and just about everything else.
Having a lot of knowledge about random facts and how the world works will absolutely get you farther in this game.
The show runs throughout the year, so you can just about always register for a chance on the show.
You'll need to take a test along with your application, though, to make sure you'll be able to answer some of the types of questions you'll be asked.
The website even has test preparation resources and tools to give you the best chance possible for completing the test and moving onto the next rounds.
Let's Make a Deal
Let's Make a Deal actually picks its contestants out of the audience, so there's no guarantee you'll actually get chosen to play.
But, you can become an audience member by filling out an application.
The show tapes three different shows in one day, so it needs lots of audience members to participate.
The best part is that the tickets are free!
When you arrive, you can visit the costume store on set and either rent or purchase a costume (you HAVE to wear one to be a member of the audience).
The show gives away about $80,000 in potential prizes and cash every day.
Match Game
Match Game originally started decades ago, but the recent revival is becoming popular.
This game requires contestants to match fill-in-the-blank sentences with the answers the panel, a group of celebrities, gives.
It's super funny and awards contestants with up to $20,000.
You must be at least 21 to apply.
Survivor
Similar to Big Brother, Survivor is a reality show and game show hybrid.
This one tests the contestants' physical and mental endurance by stranding them on an island with a team of strangers and having them battle it out to be the ultimate survivor.
They have to learn how to create their own shelters, get their own food, and survive with no technology or utilities.
The grand prize is $1 million, but other contestants can also win money depending on how long they stay in the game.
The show actively starts casting around September for the next season.
The Amazing Race
Another game show and reality show blend, The Amazing Race pairs teams of two together (usually friends, family, or co-workers) to embark on a trip around the world.
The team that's able to make it to the final leg of the race in the fastest time wins the $1 million grand prize.
You can fill out the application online, or check back on the site to find out when the open calls for auditions will be to attend one in person.
The Price is Right
The Price is Right is another game show that picks its contestants randomly from the audience.
The tickets to be an audience member are free!
You can fill out an application online or attend one of several open call auditions throughout the year.
These are traveling auditions that stop in several states and cities, and the casting team will usually pick a few people from each audition to fly to California for free for the taping.
Total Knock Out
Total Knock Out is an obstacle course game show that will be airing this summer for the first time.
As the contestant moves through the course, other players will attempt to knock him or her out of the course by launching items at the contestant.
You must be at least 18 years old to be on the show.
Wheel of Fortune
Wheel of Fortune has always been one of my favorite game shows and one I'd love to be on one day.
If you're good with letters and words, you can win a lot of money and prizes here.
The show also has some special episodes throughout the season where they'll invite college students, teens, and other groups to play, so keep an eye on the website for casting for those episodes.
You'll need to send both a headshot and a video along with your application.
Who Wants to Be a Millionaire
One of the most fun trivia shows around, Who Wants to Be a Millionaire looks for contestants to apply on its website.
The final prize: $1 million, of course!
However, as long as you pass the guaranteed prize areas of the game, you'll be guaranteed to leave with at least that much money at each guaranteed level you pass (the lowest one is $10k).
If you're 18 years or older, you can apply, and you're allowed to audition up to five times every year!
Deal or No Deal
Deal or No Deal is a popular game show that revolves around the opening of a set of numbered briefcases, each of which contains a different prize (cash or otherwise).
The contestant chooses one case, which is then placed aside. Throughout the game, the contestant eliminates the other cases, periodically receiving an offer from The Banker to buy their chosen case.
The game ends when all other cases are opened or the player accepts an offer from the Banker to 'sell' their case.
The Chase
The Chase is a British television quiz show where contestants play against a professional quizzer, known as the "chaser", who attempts to prevent them from winning a cash prize.
The show has gained popularity around the world with regional adaptations in several countries.
Beat Shazam
Hosted by Jamie Foxx, Beat Shazam is an interactive game show that pits teams of two against the clock and each other as they attempt to identify the biggest hit songs of all time.
In the end, the team with the most money banked will outlast the competition and go against Shazam, the popular song identification app, for the chance to win a huge cash prize.
Hollywood Game Night
Hollywood Game Night brings both regular people and celebrities together in a cocktail party atmosphere.
The celebrities and contestants mingle, and games are played for a chance to win up to $25,000.
1 vs. 100
1 vs. 100 pits one player against 100 others for a chance to win a large cash prize.
The game's format involves a single player (the "1") competing against 100 other contestants (the "Mob"). The game revolves around the answering of questions.
The 1 gains money for every Mob member eliminated but loses all winnings with one incorrect answer.
Cash Cab
Cash Cab is a unique trivia show that takes place inside a New York City taxi cab. Unaware passengers become contestants in a game of trivia for a chance to win money on their way to their destination.
The show was revived in 2017 with original host Ben Bailey.
Password
Password is a classic game show where two teams, each composed of a celebrity and a contestant, attempt to convey mystery words to each other using only single-word clues.
The game requires a mix of strategy, quick thinking, and a strong vocabulary.
The Masked Singer
The Masked Singer is a reality TV competition where celebrities, disguised in head-to-toe costumes, perform songs each week. The panelists and the audience don't know the identity of the masked singers.
They must guess who is under the mask, while the audience and panelists vote for their favorite singers.
Pointless
Pointless is a British game show where teams of two contestants attempt to find correct but obscure answers to general knowledge questions in order to score as few points as possible, and become eligible to compete for the show's cash jackpot.
The Crystal Maze
The Crystal Maze is a British game show which features a team of contestants taking on a range of challenges in order to win "time crystals" which increase their time within the final challenge, the Crystal Dome.
Are You Smarter Than a 5th Grader?
In Are You Smarter Than a 5th Grader?, adult contestants answer questions from elementary school textbooks, getting help from a panel of elementary school children.
Contestants can win up to $1,000,000.
Tipping Point
Tipping Point is a British television game show which began airing on ITV in 2012, and is presented by Ben Shephard. Four contestants answer general knowledge questions to win counters which they use on a large coin pusher arcade-style machine.
Only the winner at the end has a chance to take home any money; the others leave with nothing except any non-cash prizes they may have won.
Conclusion: How to Get on a Gameshow
If acting isn't your thing, but you still want your chance to shine on TV, then a game show might be the right choice for you.
You don't have to be anyone but yourself (in fact, that's exactly what these shows look for!).
And, you'll get to have fun, impress your friends, and have a chance to win a lot of money for doing it.
Get those applications in, and maybe we'll be seeing you on TV soon!
Have you ever been on a game show before?
We'd love to hear all about it – drop a comment below!
Related Posts:
Earn Everything… nearly!
Join Ipsos iSay, one of the few Faithful and Honest survey panels and earn prizes, gift cards and donations. Stack your points and redeem them: Simple! No hidden fees and completely free!