Hacking Store Policies: 15 Ways to Get Free Refills and More
Updated on: by Amy Kennedy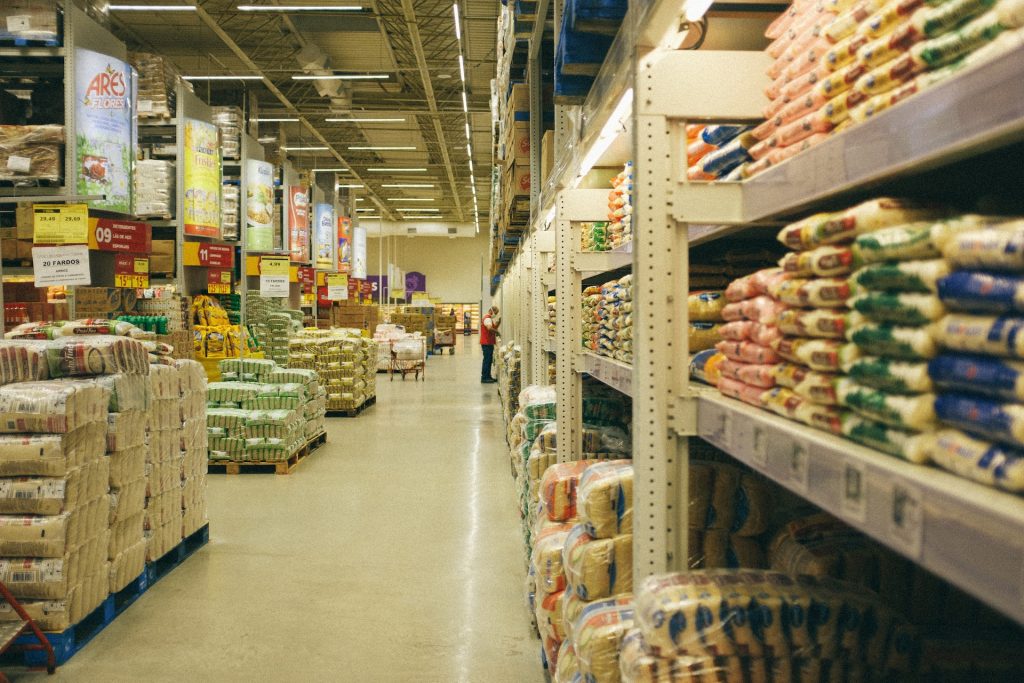 In the dynamic and often complex world of retail, understanding store policies can be a strategic move for the savvy consumer.
Need Easy Extra $350+/Month For Free?
This knowledge, often overlooked, can provide unexpected benefits, from scoring free refills to uncovering hidden discounts.
In this article, we will delve into the intricacies of store policies and share 15 practical ways you can harness these strategies to get more for your money.
Read on and discover how to turn these policy 'hacks' into significant savings and rewards.
Harnessing Store Policies: Your Roadmap to More Perks
Before diving into specific ways to leverage store policies, it's important to remember that these policies can change without notice and may vary by location.
Always check the most current policies of your local stores or online retailers.
1. Understanding Free Refills Policies
An often overlooked, but delightful perk, some restaurants and coffee shops offer free refills on certain items, allowing you to enjoy your favorite beverages for longer without incurring additional costs.
This can not only help you save money, but also extends your stay, making these venues an excellent choice for meetings, casual work, or catching up with friends.
Starbucks
Known for its delectable range of coffees, Starbucks takes customer satisfaction to a new level with its free refill policy. Customers who purchase any beverage with their registered Starbucks card are eligible for free refills during the same visit.
Panera Bread
At Panera Bread, the comfort of customers is a priority. To enhance their dining experience, Panera offers free refills on coffee during your visit.
Additionally, they have a monthly coffee subscription for those who want to enjoy unlimited coffee for a fixed cost.
McDonald's
While McDonald's is more famous for its burgers and fries, some locations also offer free refills on soft drinks when you dine in. The next time you visit McDonald's, don't forget to ask about their free refill policy.
2. Benefiting from Generous Return Policies
A store's return policy can be a safety net for customers, providing assurance of the store's commitment to customer satisfaction.
A lenient return policy allows customers to return items that did not meet their expectations, providing peace of mind with each purchase.
Costco
Renowned for its wide array of products, Costco goes a step further to ensure customer satisfaction with its exceptionally generous return policy.
Apart from specific items like electronics, which have a 90-day return window, most items can be returned at any time for a full refund.
Need Easy Extra Cash?
Pinecone Research, a leading name in online survey panel honesty, absolutely guarantees $3 cash for every survey you complete!
Take advantage of their time limited New Membership drive and register NOW. Join today: 100% free!


REI
Outdoor enthusiasts know REI for its high-quality gear, but it's their customer-friendly return policy that really stands out. REI allows customers to return items for up to a year after purchase, and if a product has a manufacturing defect, the return window extends up to the product's lifespan.
Nordstrom
Nordstrom prioritizes its customers' happiness with a no specific time limit return policy. Handled on a case-by-case basis, this lenient policy is designed to ensure maximum customer satisfaction.
3. Exploring Price Adjustment Policies
Price adjustment policies allow customers to claim a refund for the difference if an item they purchased goes on sale shortly after. This allows you to shop with confidence, knowing that you won't lose out if the price drops soon after your purchase.
Kohl's
With Kohl's price adjustment policy, you can shop without worrying about missing out on future discounts. If an item you bought goes on sale within 14 days of your purchase, Kohl's will refund the difference.
Best Buy
At Best Buy, customer satisfaction and value for money take center stage. If you find a lower price elsewhere on an item you bought, Best Buy will match the price within 15 days of your purchase.
Target
Ensuring you always get the best deal, Target offers a 14-day price match guarantee. If you find a current lower price within two weeks after purchase, Target will match the price.
4. Taking Advantage of Reward Programs
Reward programs are a great way for businesses to show appreciation to their customers, providing points, discounts, and other benefits. This not only fosters customer loyalty but also adds value to each purchase.
Sephora
To show appreciation to its loyal customers, Sephora's Beauty Insider program offers a plethora of benefits, including access to free classes, birthday gifts, and points that can be redeemed for products.
Amazon
Amazon Prime takes customer benefits to a new level. From free two-day shipping on many items to access to free eBooks, streaming services, and exclusive discounts, Amazon Prime is truly a package of perks.
Barnes & Noble
For book lovers, Barnes & Noble's membership program offers a world of advantages. Benefits include free express shipping, a 40% discount on bestsellers, and a 10% discount on almost everything else in the store.
5. Making the Most of Free Shipping Policies
Online shopping has become the norm, but shipping costs can often add to your bill. Businesses that offer free shipping policies provide their customers with an added benefit, making online shopping an even more appealing choice.
Zappos
Renowned for its customer-friendly policies, Zappos offers free shipping on all orders, irrespective of minimums or exclusions. To further enhance your shopping experience, Zappos also provides free 365-day returns.
Madewell
Madewell, a popular clothing brand, adds value to your purchases with its free shipping policy. For Madewell Insiders, all orders come with free shipping and free returns.
Apple
Known for its premium devices, Apple also offers premium services. All in-stock Macs, iPhones, iPads, Apple Watches, and Apple TVs come with free next-day delivery.
6. Enjoying Complimentary Services
Many businesses offer complimentary services that can enhance your shopping experience and add value to your purchases. These might include personal shopping, styling, or even repair services.
Nordstrom
In addition to its customer-friendly return policy, Nordstrom offers a range of complimentary services, including personal styling, alterations on many full-price items, and beauty consultations.
REI
As a part of their commitment to quality, REI offers free bike repair classes at select locations. These classes can help you understand the basics of bike maintenance and enhance your outdoor experiences.
Apple
Apple offers free tech support in the form of their Genius Bar. Make an appointment, and they will help you troubleshoot issues or understand your device better, free of charge.
7. Birthday Freebies
Who doesn't love freebies, especially on their birthday? Many businesses offer birthday gifts to their customers as a way of celebrating with them. These could range from free desserts to discount vouchers.
Sephora
At Sephora, beauty insider members are eligible to receive a free birthday gift. These gifts often include mini sets from popular beauty brands.
Denny's
Start your birthday with a hearty meal at Denny's. Sign up for their rewards program, and enjoy a free Build Your Own Grand Slam on your birthday.
Starbucks
Add a little extra joy to your birthday with a free drink or treat from Starbucks. As a part of their rewards program, you can claim your birthday freebie on the day of your birthday.
8. Store Credit Cards
Many businesses offer store credit cards that come with a host of benefits for the cardholders. These benefits often include discounts, reward points, and special sales events.
Target
The Target REDcard offers a host of benefits including 5% off on all purchases, free shipping for online orders, and extended returns.
Amazon
The Amazon Prime Rewards Visa Card provides 5% back at Amazon and Whole Foods, 2% back at restaurants, gas stations, and drugstores, and 1% back on all other purchases.
Gap
With the Gap Credit Card, you can earn 5 points for every dollar spent at Gap and its affiliate brands. These points can be redeemed for discounts on future purchases.
9. Free Trials
Many businesses offer free trials of their services to give customers a taste of what they offer. This is particularly common with digital services and subscription boxes.
Netflix
Netflix offers a one-month free trial of their streaming services, allowing you to enjoy their extensive catalog of movies and TV shows without commitment.
Audible
If you love books, the Audible free trial is a must-try. They offer a 30-day free trial, which includes one free audiobook of your choice.
Earn Everything… nearly!
Join Opinion Outpost, one of the few faithful and honest survey panels and earn cash and gift cards for your opinion. Stack your points and redeem them: Simple! No hidden fees and completely free!


Blue Apron
Fancy trying your hand at gourmet cooking? Blue Apron offers a discount on your first box, letting you try their meal kit service at a reduced cost.
10. Sampling Events
Many stores, especially those that sell food and beverages, host sampling events. These events allow customers to try their products for free and discover new favorites.
Trader Joe's
Famous for its unique and high-quality grocery items, Trader Joe's often hosts sampling events where you can try some of their products for free.
Sam's Club
At Sam's Club, tasting events are a regular occurrence. As a member, you can try a variety of items from their offerings during these events.
Costco
Similar to Sam's Club, Costco also hosts frequent tasting events where members can sample a range of products.
11. Price Match Guarantees
Price match guarantees ensure that you always get the best deal. If you find a product for a lower price at a different retailer, the store will match the lower price.
Best Buy
Best Buy has a price match guarantee that includes prices offered by major online retailers and local competitors.
Target
Target also offers a price match guarantee. If you find a current lower price within two weeks after purchase, they will match the price.
Home Depot
At Home Depot, if you find a current lower price on an identical, in-stock item from any other retailer, they will match the price.
12. Warranty Policies
Understanding a store's warranty policy can save you a lot of money in the long run. If a product breaks or doesn't function properly, a good warranty policy can save you from having to buy a replacement.
REI
At REI, many of the products they sell come with a warranty. If a product has a manufacturing defect, the return window extends up to the product's lifespan.
Apple
Apple offers a one-year limited warranty on most of its products. The warranty includes service coverage for a defective battery, up to two incidents of accidental damage, and more.
Samsung
Samsung provides a limited warranty for its products. The duration and terms of the warranty depend on the product category.
13. Customer Loyalty Programs
Customer loyalty programs are a way for businesses to reward their most loyal customers. These programs offer a variety of perks, such as discounts, points, and exclusive offers.
Ulta Beauty
At Ulta Beauty, their Ultamate Rewards program lets you earn points on every dollar you spend. These points can be redeemed for products and beauty services.
Starbucks
With the Starbucks Rewards program, you earn stars for every dollar spent. These stars can be redeemed for drinks, food, and merchandise.
Best Buy
At Best Buy, their My Best Buy program lets you earn points on all purchases, which can be redeemed for rewards.
14. Annual Sales Events
Many businesses hold annual sales events that can provide great opportunities for savings. By understanding when these events occur, you can plan your purchases accordingly and get the best deals.
Amazon
Every year, Amazon hosts Prime Day, a two-day sale event with deals across all product categories.
Sephora
Sephora's Annual Beauty Insider Sale happens twice a year, offering discounts on almost all products.
REI
REI's Anniversary Sale is their biggest sale of the year. Members can save up to 30% on outdoor gear and clothing.
15. Student and Military Discounts
Many businesses offer discounts for students, military personnel, and other specific groups. By understanding these discounts, you can save significantly on your purchases.
Apple
At Apple, they offer special pricing for students, educators, military personnel, and government employees.
Microsoft
Microsoft offers a 10% discount on select products for students and educators.
Under Armour
At Under Armour, they offer a 10% discount for active duty service members, veterans, and first responders.
Landing Free Refills: Six Essential Tips
1. Familiarize Yourself with Refill Policies
Each establishment has its unique set of rules and policies regarding refills. Some might offer refills as a standard practice, while others could have specific conditions.
Familiarizing yourself with these guidelines can significantly increase your chances of getting that second serving.
2. Join Loyalty Programs
Loyalty programs can be a ticket to a host of benefits, including free refills. Many restaurants or cafes offer such programs to incentivize repeat business.
Signing up could give you access to free refills and a host of other benefits.
3. Maintain a Polite and Respectful Demeanor
Etiquette goes a long way in all customer service interactions. Being polite and respectful can often make the difference between getting a free refill or not.
Employees are more likely to extend benefits like free refills to customers who treat them well.
4. Choose the Right Drinks
Typically, establishments are more likely to offer free refills on certain types of drinks. For instance, non-alcoholic beverages like tea, coffee, and soft drinks are often eligible for free refills.
It's essential to choose the right drinks if you're aiming for that extra serving.
5. Opt for Dine-In Services
Free refills are typically exclusive to dine-in services in many establishments. Businesses encourage customers to stay longer and potentially order more items by offering free refills.
Opting to dine-in rather than taking away could make you eligible for this perk.
6. Retain Your Receipt
Retaining your receipt could be essential when asking for a refill. A receipt acts as proof of your initial purchase, which could be required when you request a refill.
Always make sure to hold onto your receipt during your visit.
Conclusion
Understanding and leveraging store policies are powerful tools that can transform your retail experience.
With the 15 practical strategies shared in this article, you are now equipped to navigate the retail landscape with newfound confidence.
Whether it's grabbing that free refill, taking advantage of price adjustments, or earning reward points faster, it's evident that knowledge of store policies can unlock value that far exceeds the initial price tag.
Happy shopping, and enjoy the perks that come with being a savvy consumer!
Related Posts:
Earn Everything… nearly!
Join Ipsos iSay, one of the few Faithful and Honest survey panels and earn prizes, gift cards and donations. Stack your points and redeem them: Simple! No hidden fees and completely free!