16 Ways to Make 200 Dollars Fast
Updated on: by Amy Kennedy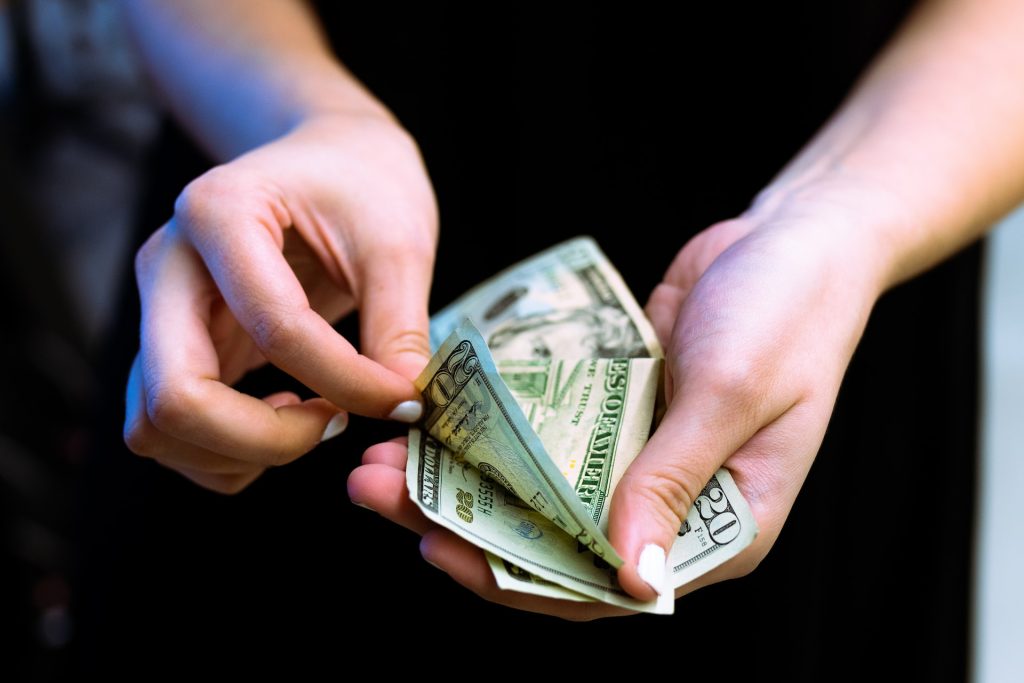 In today's fast-paced world, the need for extra cash can arise at any moment.
Need Easy Extra $350+/Month For Free?
Whether you have unexpected bills to cover or are working towards a financial goal, this guide explores 16 practical ways to quickly earn $200.
From freelancing and gig work to innovative side hustles, these methods cater to various skill sets and circumstances.
1. Freelancing Gigs
If you have marketable skills, freelancing can be a great way to earn money quickly. Websites like Upwork and Fiverr connect freelancers with clients seeking various services.
Whether you're a writer, graphic designer, programmer, or digital marketer, there's a demand for your skills.
Upwork
Signing up on platforms like Upwork is an excellent way to find clients seeking your expertise. To get started, create a compelling profile highlighting your skills, experience, and past projects.
Once your profile is complete, you can browse through various job listings and start bidding on projects that match your abilities. Upwork offers a wide range of freelance opportunities, from writing and web development to marketing and design.
Fiverr
Fiverr is another fantastic platform that allows you to offer specialized services or "gigs" to a global audience. The unique aspect of Fiverr is that you can set your prices and create custom offers tailored to your skills.
Whether you excel in graphic design, voiceover work, video editing, or any other digital service, you can create listings that showcase your talents. Fiverr's user-friendly interface and vast customer base make it an ideal platform to start your freelance journey.
Top-Paying Freelance Jobs
To maximize your earnings in the freelance world, consider focusing on high-demand niches such as web development, content writing, or digital marketing. These fields often have a steady stream of projects, and clients are willing to pay well for top-quality work.
Research the current trends in freelancing to identify the areas where your skills can shine and attract high-paying clients.
Freelance Success Tips
Success in freelancing doesn't solely rely on your skills but also on how you present yourself and manage client relationships. Building a strong portfolio showcasing your best work is essential to attract clients.
Additionally, delivering quality work and meeting deadlines consistently are key factors in maintaining a positive reputation. Respond promptly to client inquiries and be open to feedback to ensure long-term success in the freelancing world.
2. Gig Economy Jobs
The gig economy offers a variety of quick earning opportunities through platforms like Uber and DoorDash.
Ride-Sharing with Uber
Joining Uber as a driver is a flexible way to earn money by providing transportation services to passengers. To begin, ensure you meet all the driver requirements set by Uber, which often include age restrictions, vehicle condition standards, and background checks.
Once you're approved, you can set your driving schedule and start earning based on the number of rides you complete. To increase your earnings, consider driving during peak hours when demand is high.
Need Easy Extra Cash?
Pinecone Research, a leading name in online survey panel honesty, absolutely guarantees $3 cash for every survey you complete!
Take advantage of their time limited New Membership drive and register NOW. Join today: 100% free!


Food Delivery with DoorDash
Another gig economy option is signing up with DoorDash, where you can deliver meals from local restaurants to customers' doorsteps. Like Uber, DoorDash provides flexibility in choosing your working hours, making it an excellent way to earn money quickly.
Many delivery drivers appreciate the autonomy and convenience of the job. To maximize your earnings, focus on efficiency when completing deliveries and aim to provide excellent customer service.
Gig Work Earnings
While your income in the gig economy can vary, it's possible to make good money if you put in the effort. The amount you earn depends on several factors, including the number of hours you dedicate to gig work, the location you choose to operate in, and whether you work during peak demand hours.
Some gig workers have even turned these opportunities into full-time careers, proving that there's substantial earning potential in this sector.
3. Online Surveys and Market Research
Participating in online surveys and market research can be an easy way to make extra cash in your spare time. Platforms like Swagbucks and Survey Junkie reward you for sharing your opinions.
Swagbucks
Swagbucks offers a user-friendly platform where you can participate in surveys and earn rewards, including gift cards or cash. It's a simple way to make some extra money during your free time.
Swagbucks also provides various other ways to earn, such as watching videos, shopping online, and playing games.
Survey Junkie
At Survey Junkie, you can access a platform dedicated to paid surveys. Sharing your opinions and feedback allows you to accumulate points that can be redeemed for cash or gift cards.
Survey Junkie offers a straightforward and efficient way to earn money online by voicing your thoughts on various topics.
Maximizing Survey Income
To make the most from online surveys, it's a good idea to sign up on multiple legitimate platforms like Swagbucks and Survey Junkie. Different survey panels offer various opportunities, so diversifying your survey sources can help you access more surveys and, consequently, boost your earnings.
Additionally, regularly check for new survey availability to ensure you don't miss out on potential income.
Legitimate Survey Sites
While there are numerous survey sites available, it's crucial to be cautious and only use trusted websites like Swagbucks and Survey Junkie. Beware of survey scams and platforms that promise unrealistic earnings.
Legitimate survey sites prioritize user privacy and provide clear terms and conditions for participation. Always read and understand these policies before starting your survey journey.
4. Microtasking
Microtasking involves completing small online tasks for pay. Platforms like Amazon Mechanical Turk and Clickworker offer various micro-jobs.
Amazon Mechanical Turk
Amazon Mechanical Turk (MTurk) is a popular microtasking marketplace where you can find a wide range of tasks to complete for payment. These tasks can include data entry, content moderation, image labeling, and more.
MTurk allows you to choose tasks that match your skills and preferences. Each task comes with a specified payment, and you can complete as many tasks as you want, depending on your availability.
Clickworker
Clickworker is another platform that offers micro-jobs for online workers. The tasks on Clickworker may include writing, research, data categorization, or product descriptions.
You can select tasks that align with your skills and expertise. Clickworker provides clear instructions for each task, making it easy to get started, and you can earn money for every task you successfully complete.
Efficient Task Completion
To earn well in microtasking, focus on tasks that you excel at and manage your time effectively. Since these tasks are often straightforward but require precision, accuracy is key to maximizing your income.
Additionally, take advantage of platforms like Amazon Mechanical Turk, which provide tools to help you track your progress and earnings.
Balancing Microtasks
Juggling multiple micro-jobs efficiently is essential for maximizing your earnings in the microtasking space. By carefully selecting tasks that align with your skills and interests, you can complete them more swiftly.
This not only increases your hourly rate but also opens up the opportunity to tackle more tasks in a shorter amount of time. Stay organized and prioritize tasks based on their deadlines and complexity to maintain a consistent income.
5. Rent Out Your Space
If you have extra space in your home, consider renting it out for some quick cash. Platforms like Airbnb allow you to list your spare room or entire property for travelers.
Airbnb
Airbnb is a widely used platform that enables you to list your spare room or entire property for travelers seeking short-term accommodations. To get started, create an appealing listing that highlights the features and amenities of your space.
Use high-quality photos to showcase your property, and provide detailed descriptions to give potential guests a clear understanding of what to expect during their stay.
Safe Hosting
When hosting guests through platforms like Airbnb, prioritize creating a safe and welcoming environment. Ensure that your accommodations are clean, well-maintained, and comply with local regulations.
Establish clear house rules that address important considerations like check-in and check-out procedures, smoking policies, and quiet hours. Be responsive to guest inquiries and concerns to maintain a positive reputation and secure repeat bookings.
Pricing Strategy
To maximize your earnings, set competitive prices based on factors such as your location, property type, and market demand. Consider the time of year and local events that may attract travelers to your area.
Regularly adjust your pricing to stay competitive and optimize your occupancy rate.
Earn Everything… nearly!
Join Opinion Outpost, one of the few faithful and honest survey panels and earn cash and gift cards for your opinion. Stack your points and redeem them: Simple! No hidden fees and completely free!


Local Regulations
Before renting out your space, familiarize yourself with local regulations and tax requirements related to short-term rentals. Some areas may have specific rules governing short-term accommodations, including zoning restrictions and tax obligations.
Ensure that you comply with all legal requirements to avoid potential issues in the future.
6. Pet Sitting and Dog Walking
If you're an animal lover, pet sitting and dog walking can be a rewarding way to earn extra cash. Sign up on platforms like Rover or Wag! to connect with pet owners in your area.
Flexible Pet Care
Offer various services, from daily dog walks to pet boarding, depending on your availability and preferences. Pet owners often seek reliable caregivers to look after their furry friends when they're away.
Customize your services to cater to the needs of different clients, and be flexible with your scheduling to accommodate pet owners' requests.
Establish Trust
Building trust with pet owners is crucial in the pet-sitting and dog-walking business. Provide excellent care for their animals, ensuring their safety, well-being, and happiness.
Communicate regularly with pet owners, sending them updates and photos of their pets during your care. Satisfied clients are more likely to become repeat customers and recommend your services to others.
Local Advertising
Promote your pet-sitting and dog-walking services within your community to attract more clients. Create flyers or business cards and distribute them at local pet stores, veterinary clinics, and community centers.
Additionally, utilize social media and online platforms to showcase your services and gather client testimonials and reviews.
Safety Measures
Ensure the safety of pets in your care by following best practices and addressing any health or behavior concerns. Stay informed about pet first aid and emergency procedures.
Always have a plan for handling unexpected situations, such as a pet falling ill or getting lost.
7. Rent Out Your Car
If you have a vehicle you don't use daily, consider renting it out. Platforms like Turo allow you to rent your car to others, earning money while it's not in use.
Car Listing
Creating an appealing listing for your car is crucial to attract potential renters. Ensure your listing includes high-quality photos of your vehicle, showcasing its features, cleanliness, and availability.
Write a clear and detailed description, highlighting the car's specifications, mileage, and any unique selling points. A well-organized and attractive listing can significantly increase your chances of renting out your car.
Rental Rates
Setting competitive rental rates is essential to attract renters while maximizing your earnings. Research similar cars in your area and consider factors such as your location, vehicle type, market demand, and any additional services you offer, like airport pickup or car seats.
Be open to adjusting your rates based on seasonality and demand fluctuations to stay competitive.
Insurance Coverage
Understanding the insurance coverage provided by the platform is crucial. Most car-sharing platforms, including Turo, offer liability insurance coverage for your vehicle during rentals.
However, it's advisable to consider additional coverage options for peace of mind. Your personal auto insurance may not fully cover commercial use, so explore the insurance options available through the platform and choose the one that best suits your needs.
Communication
Maintaining clear communication with renters is key to a successful car-sharing experience. Respond to inquiries promptly and provide renters with all the necessary information, such as pickup and drop-off instructions, fuel policies, and any specific rules regarding your car.
Address any concerns or questions renters may have promptly and professionally to build trust and positive reviews.
8. TaskRabbit
TaskRabbit offers a wide range of tasks and odd jobs that you can complete for pay. From furniture assembly to yard work, you can find tasks that match your skills and interests.
Task Selection
Browsing available tasks on TaskRabbit allows you to select ones that align with your abilities and schedule. Consider your skill set, equipment, and the time you have available when choosing tasks.
Opt for tasks that you can complete efficiently and to the client's satisfaction.
Task Completion
Completing tasks efficiently and meeting the client's expectations are essential for building a positive reputation on TaskRabbit. The platform relies heavily on customer reviews and ratings, so delivering quality work and excellent service is paramount.
Happy clients are more likely to leave positive feedback and hire you again for future tasks.
TaskRabbit Fees
It's essential to understand the platform's fee structure. TaskRabbit typically charges a service fee, which is deducted from your earnings.
Familiarize yourself with these fees to accurately calculate your earnings from completed tasks.
Customer Reviews
Building a strong TaskRabbit profile relies on accumulating positive customer reviews and ratings. Encourage satisfied clients to leave reviews and ratings after you complete their tasks.
Positive feedback not only enhances your profile but also attracts more clients and opportunities.
9. Drive for a Ridesharing Service
Joining a ridesharing service like Uber or Lyft allows you to earn money by providing transportation services to passengers.
Driver Requirements
Ensure you meet all the driver requirements set by the ridesharing platform. These requirements typically include age restrictions, vehicle condition standards, and background checks.
Complying with these prerequisites ensures you remain eligible to drive and earn.
Flexible Schedule
One of the benefits of driving for a ridesharing service is the flexibility it offers. You have the autonomy to set your own working hours, allowing you to drive when it suits you best.
Whether you prefer daytime or nighttime shifts, this flexibility can accommodate various lifestyles and preferences.
Earnings Potential
Your earnings as a rideshare driver are influenced by factors such as the number of hours you drive, the locations you choose, and whether you drive during peak hours.
Understanding the factors that impact your earnings can help you strategically plan your driving schedule to maximize your income.
Passenger Ratings
Maintaining a high passenger rating is crucial for long-term success as a rideshare driver. To achieve this, provide excellent customer service, maintain a clean and safe vehicle, and drive responsibly.
A high rating not only enhances your reputation but also leads to more ride requests and better earnings.
10. Participate in Market Research
Companies are willing to pay for your opinions and insights. Sign up for market research panels such as Vindale Research or Pinecone Research.
Survey Availability
Keep an eye on survey availability and complete them promptly to earn cash rewards. Many market research panels offer various surveys on different topics, so regularly checking for new opportunities can help you maximize your earnings.
Product Testing
Some market research panels offer opportunities to test products and provide feedback for additional compensation. Participating in product testing allows you to earn more while trying out new products and sharing your opinions.
Privacy and Data Security
Before joining any market research panel, ensure that the platforms prioritize your privacy and data security. Review their privacy policies and data handling practices to make sure your information is handled safely and confidentially.
Redeem Rewards
Find out how you can redeem your earnings from market research activities. Many panels offer various redemption options, including PayPal cash, gift cards, or charitable donations.
Choose the method that aligns with your preferences and financial goals.
11. Online Tutoring
If you're knowledgeable in a particular subject or skill, offering online tutoring services can be a rewarding endeavor. Platforms like VIPKid and Chegg Tutors create a bridge between educators and students seeking help.
Subject Expertise
Highlight your expertise in a specific subject or area, whether it's mathematics, science, language arts, or any other field. A strong emphasis on your subject knowledge will attract students who are searching for assistance in that particular area.
Flexible Hours
One of the significant advantages of online tutoring is the flexibility it offers. You can set your availability for tutoring sessions, accommodating your schedule and ensuring that your side hustle fits seamlessly into your life.
Positive Reviews
Building a strong reputation in the online tutoring world is essential. The more effective and engaging your tutoring sessions are, the more likely you are to receive positive reviews from students.
Positive reviews can significantly impact your ability to attract new clients.
Payment Structure
It's crucial to understand the payment structure of the tutoring platform you choose. Some platforms offer hourly rates, while others may have per-session fees.
Understanding how you will be compensated is essential for managing your earnings effectively.
12. Offer Freelance Writing Services
Freelance writing is a versatile and lucrative way to make money online, especially if you have strong writing skills. Platforms like Textbroker and ContentWriters connect skilled writers with clients in need of high-quality content.
Portfolio Development
To attract clients, you'll need to build a portfolio showcasing your writing style and expertise. This portfolio serves as a virtual showcase of your capabilities, allowing potential clients to gauge your suitability for their projects.
Deadlines and Quality
Meeting deadlines consistently and maintaining the quality of your work are crucial to establishing long-term relationships with clients. Reliability and professionalism can lead to repeat business and referrals.
Niche Specialization
Consider specializing in a niche, such as technology, healthcare, finance, or travel writing. Niche specialization can open doors to higher-paying writing opportunities, as clients often seek writers with expertise in their specific industry.
Content Marketing Knowledge
Familiarize yourself with content marketing strategies and search engine optimization (SEO) techniques. Understanding these concepts will enable you to provide valuable content that not only informs but also ranks well in search engine results.
13. Sell Handmade Crafts
For individuals skilled in crafting, turning your creations into cash is an excellent way to make money. Websites like Etsy provide a platform to sell handmade and unique items, but success requires attention to several key factors:
Unique Products
To stand out on Etsy, offer products that are distinct and unique. These one-of-a-kind items are more likely to appeal to a niche audience seeking something special.
High-Quality Photos
Showcase your items with professional-quality photos. High-resolution images with detailed descriptions can significantly enhance the appeal of your products.
Customer Communication
Maintain excellent communication with your customers. Address inquiries promptly, provide clear answers, and offer exceptional customer service to ensure customer satisfaction.
Pricing Strategy
Determine a competitive pricing strategy by researching similar products on Etsy. Pricing should reflect the quality and uniqueness of your handmade crafts while remaining competitive within your niche.
14. Rent Out Your Camera Gear
If you own high-quality camera equipment, consider renting it out to photographers or filmmakers through platforms like BorrowLenses or LensRentals.
Equipment Listings
Create detailed listings for your camera gear, including specifications, rental rates, and any special features. Providing comprehensive information helps potential renters make informed decisions.
Rental Terms
Set clear rental terms to avoid misunderstandings. Specify the rental duration, pickup/delivery options, security deposits, and any insurance coverage. Clarity in your terms fosters trust with renters.
Insurance Coverage
Ensure your equipment is covered by insurance to protect against potential damage or loss. Many rental platforms offer insurance options for added peace of mind.
Photography Community
Engage with your local photography community, both online and offline. Networking and building relationships with photographers can help you find potential renters more effectively.
15. Online Transcription Services
Transcription involves converting audio or video recordings into written text. If you have good typing skills and attention to detail, you can offer transcription services on platforms like Rev or TranscribeMe.
Audio Quality
Focus on working with clear audio recordings to ensure accurate transcriptions. High-quality audio leads to more efficient and error-free transcriptions.
Formatting
Follow specific formatting guidelines, especially if clients require timestamps, speaker labels, or specific formatting styles. Adhering to these guidelines ensures your transcriptions meet client expectations.
Speed and Accuracy
Strive for both speed and accuracy in your transcriptions. Clients value quick turnaround times, but accuracy is equally crucial. Balancing these two aspects can lead to long-term client relationships.
Specialized Fields
Consider specializing in fields like medical or legal transcription, which often command higher rates due to their technicality. Specialization can open doors to higher-paying transcription opportunities.
16. Virtual Assistance
Virtual assistants provide administrative support to businesses and entrepreneurs, and platforms like Time Etc and Belay connect virtual assistants with clients.
Administrative Skills
Highlight your administrative skills, such as email management, calendar scheduling, data entry, and customer service. Emphasize how your skills can benefit potential clients.
Effective Communication
Maintain open and effective communication with clients to understand their needs, preferences, and deadlines. Clear communication is essential for delivering quality support.
Time Management
As a virtual assistant, you'll likely juggle multiple tasks and deadlines. Strong time management skills are crucial to ensure you meet your clients' needs efficiently.
Client Relationships
Build strong client relationships by delivering reliable and quality support. Happy clients are more likely to provide ongoing work and referrals, contributing to your long-term success.
Conclusion
Financial flexibility is within reach when you have a range of strategies to make $200 fast.
By leveraging your skills, resources, and creativity, you can successfully generate extra income whenever the need arises.
Explore these options, take action, and watch your financial goals become attainable realities.
Related Posts:
Earn Everything… nearly!
Join Ipsos iSay, one of the few Faithful and Honest survey panels and earn prizes, gift cards and donations. Stack your points and redeem them: Simple! No hidden fees and completely free!