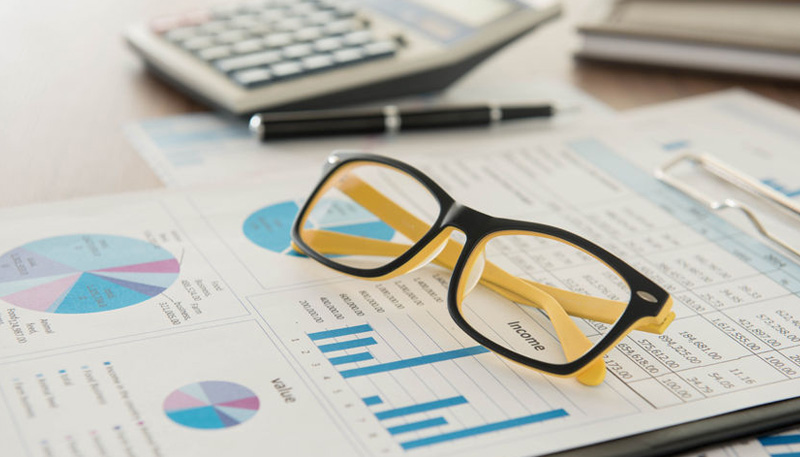 There are a ton of jobs you can do from home.
Most of them require phone work, though, which isn't a good option for moms with little kids at home.
If you're looking for something else you can do from home that doesn't require using the phone (and is also pretty flexible!), you should consider becoming an online test grader.
You'll be scoring the essays of students, usually in college.
Most positions will require training, but aside from that, you usually won't need any experience.
Therefore, you can become an essay grade online, free training included in some cases!
Sound like a good opportunity for you to work from home without hopping on the phone?
Read on, because this article has some of the best test scoring online jobs to apply for.
What is Online Test Scoring?
Online test scoring is basically a job where you can grade tests online.
Most of the time, the tests you'll grade are from high school or college students, but some places might also offer testing for K-8 students as well.
Other companies even hire test scorers to score job application tests for those seeking employment.
You might see these jobs listed with different titles, like online marking jobs or online grading jobs, but they're all basically the same.
Since the tests are typically submitted electronically, you won't need to handle a bunch of paperwork or meet at a physical location to do this work.
Instead, the jobs I list below are ones you can do at home on a relatively flexible schedule, so long as you meet your daily or weekly deadlines set by the company.
What Will I Need to Succeed with Online Marking Jobs?
Test scoring jobs will be a bit different from one another depending on the company you work with and what kinds of tests you're grading.
Some companies focus more on editing or proofreading of essays and papers while others are simply checking answers to multiple-choice questions.
Whatever type of gig you have, it's always important to have these qualities if you want to be a test scorer:
Hard-working and self-motivated
Organized
Detail-oriented
Strict with deadlines
Fair and unbiased
Additionally, you should have passed high school, at least, and some companies may require further schooling through a college or university.
You should also be able to have some time set aside for training, as most jobs will require at least a few hours of training to better understand their requirements and processes for grading.
Most companies will also require you to do a minimum amount of work each week, so you should make sure that you have at least a few hours set aside to complete your work.
Test scoring isn't for everyone.
It can be tedious, and it can be challenging.
However, if you truly want to help students succeed, then this could be an excellent opportunity for you to jump into the education world.
Online Test Scoring Jobs
The following are some of the best test scoring jobs out there that allow you to work from home.
You can always apply to more than one but remember that you'll need to make sure your schedules don't interfere.
You might be able to land a job grading the written portion of the ACT with the official ACT company!
The ACT is a college readiness assessment, similar to the SAT, which is typically an important test for colleges to look at when deciding what applicants to accept.
The written portion is one that can't be graded with automated scoring like the rest of the test, since it includes a written essay.
The ACT looks for essay scorers who can closely follow a rubric for accurate and consistent grading of the essays.
You must have a Bachelor's degree and be a US citizen.
It helps to have current or past teaching experience, especially high school teaching of juniors or seniors, but it isn't a requirement.
You'll get paid at least $12 per hour, with additional room for a higher rate based on your performance.
Creative English Solutions provides test development and scoring help to English language learners and their educational institutions.
If you're a native English speaker with a degree from an accredited US institution, you can become a scorer for the practice tests of English language learners.
What you'll score are the written portions of tests, grading ELL students on their grammar, spelling, punctuation, sentence structure, clarity, and more.
You'll be given a grading rubric for the specific tests you'll grade students on.
You can accept or decline assignments based on your workload.
However, you should commit to performing at least 10 hours of work for the company each week.
ETS is a popular option for work from home-ers who want test scoring jobs.
This company hires Raters for various standardized tests, like the SAT, ACT, and Praxis exam.
You'll use an online scoring system and materials to help you score tests with accuracy.
You'll also work closely with team leaders to ensure that you understand the grading rubrics, scoring process, and testing rules.
Your team leader will provide helpful feedback to you often so that you can continue to do the best job possible, much like continuous training provides.
ETS requires that you go through a series of modules as training before you can begin.
At the end of training, you'll also be required to pass a certification exam.
Many of the programs you'll get assigned to will require a calibration assessment before you begin grading to ensure that you fully understand the process of grading that particular exam.
The website doesn't state pay rates, but some digging online found that the average pay may fall anywhere from $10 to $20 per hour. You'll also get paid for training.
You'll get paid via direct deposit on two days per month.
Currently, only US residents may apply.
The company hires you as an employee, so your taxes will come straight out of your paychecks.
Another Opportunity with ETS for ESL Teachers!
This opportunity is a bit more difficult to find on the site because it requires some specialization with teaching English to non-native students.
ESL (English as a Second Language) teachers can apply to work with the company as test scorers.
You'll be scoring the written and spoken portion of the TOEFL®iBT Speaking and Writing Program, which assesses the reading, writing, speaking, and listening skills of English language learners.
You must live in the US and hold at least a Bachelor's degree from an accredited university or college, or at the very least, hold an ESL certification.
You also need at least two years of professional experience teaching English as a second language.
This position may run year-round, as the job listing indicates that this test is given at different times throughout the year.
Scorers with Latinos in Higher Ed can make $18 per hour, but you must be available to work in at least four-hour increments (your actual schedule, though, can be fairly flexible).
You can find this position by heading to ETS, selecting "Scoring Opportunities", and scrolling down to TOEFL iBT. Click on Frequently Asked Questions and then find the link to the application.
Read More: 19 Best Part Time Jobs for Retired Teachers Online
Literably is a service that helps people become better readers.
This job will work a little differently than the others, as you'll be listening to audio files of others reading.
It's somewhat of a cross between editing, scoring, and transcribing.
As you listen to people read, you'll type the errors you hear, such as pronunciation, skipped words, etc.
Literably hides the link on its site to its scorer application, but you can find it here.
When you sign up, you'll be required to score six sample audio files.
If you pass that, you can start working.
The company accepts people from all over the world to score as long as they can pass the assessment piece.
Literably doesn't mention an hourly rate on its site, but some people online report making anywhere from $10 to $20 per hour.
It does appear that your rate may be influenced by how much work you complete and your accuracy with scoring.
Measurement, Inc. is another company that hires remote workers from the United States to become test scorers.
This company specializes in assessment scoring – both automated and manual – so you'll be helping out with work from its client base.
The job you'll want to look for on the Careers page is Reader/Evaluator.
This position entails reading and grading open-ended questions, essays, and other parts of exams or academic work that automated scoring systems can't do.
You'll be hired on as an employee, but the position is temporary, falling in line with the academic year.
September to June is the busiest season, so there may be a couple of months without any work.
You won't need teaching experience for this position, but a Bachelor's degree is a requirement.
You'll be expected to have availability Monday through Friday, although the actual deadlines for scoring will vary based on project.
According to Glassdoor, the pay falls between $11 and $12 hourly.
Pearson is a leading name in the education industry, offering online education programs and various testing services for educational institutions all over the US.
Pearson offers a few different types of scoring positions for those who want to work from home.
Most positions are part-time, temporary positions that run through the typical academic year.
Depending on your qualifications and background, you may be eligible for year-round opportunities for more technical tests.
The average test scorer with the company will need to have a Bachelor's degree from an institution in the US.
You can also only reside in the US to apply.
The pay rate for temporary test scoring positions is $10 per hour.
But, the company reports that bonuses are available for workers with high performance levels.
You may also make more per hour if you're bilingual or are willing to work outside of normal business hours.
You'll get hired on as a temporary employee rather than a contractor and you may be eligible for a health insurance plan through Pearson.
The ACT utilized online scorers for its written portions of the exam, and so does the SAT.
This is another college readiness exam that measures a student's understanding of some of the most important materials he's learned thus far in school.
Many colleges and universities also want to see this score before deciding on who to accept to their institutions.
Students can take the SAT throughout the year – even during the summer – so this won't be a temporary position.
However, you may notice some slower periods through the summer months.
Your schedule will be flexible and you can choose to either work four-hour or eight-hour shifts.
Some evenings and weekends may be required, though.
You must pass training to become an SAT scorer.
The website recommends the Pearson training program for adequate training.
You'll also be required to pass an exam before you begin scoring to ensure that you understand the rules and requirements.
Teaching experience, especially in English, is preferred for these scoring positions, although the website doesn't state that it's a requirement.
Upwork isn't a traditional test scoring company that offers jobs.
Instead, it's a freelance marketplace.
Here, you find jobs you want to do (all are remote!) and bid on them, giving the client your best price for the work.
You'll have a certain number of credits that you can use to apply for jobs each month, so make sure you only apply to those that really interest you.
Upwork does have some essay scoring and test scoring jobs available from time to time.
You can do a search for "essay scorer" or "test scorer" to find them.
When you find opportunities that seem like they'll be a good fit for your skills, send in a detailed proposal that outlines some of your experience, if any, and your skills.
You and clients can rate each other, too, once you've completed a job, which is a good way to get some awesome testimonials that can help you win over future clients.
This is a good option for those who want ultimate flexibility with test scoring, as you can choose the amount of work to pick up and when you want to work.
WriteScore seems to be one of the most popular options for people who want to work from home scoring tests.
It's a company often discussed on work from home forums and sites.
The company doesn't usually list its openings on its own website, but instead places listings on CareerBuilder.
You can apply through there when it has open listings.
For this company, you'll be an independent contractor who grades essays for various grades, from elementary to high school students.
Your pay varies depending on your performance and ability to work quickly, but may be as much as $15 per hour for those with exceptional skills.
Your schedule will be fairly flexible, although your work will have deadlines.
But, you're free to work within those deadlines as you see fit, so it's a good option for busy moms!
WriteScore currently only hires U.S. residents for its test scoring positions.
You must also have some college experience, with the minimum being a 2-year degree, although the job listings don't mention any specific degree, so experience in the educational field doesn't seem to be a requirement.
WriteScore does provide training for qualified candidates.
Unfortunately, it doesn't appear to be paid training, which is important to note before you get hired.
Check with CareerBuilder for openings with WriteScore.
Aim-4-A Tutoring is a company that focuses on educational services for K-12 students.
The company hires online tutors to provide instruction to students individually or in groups.
There are also test prep classes where tutors may be asked to provide instruction to help older students prepare for exams like the SAT, ACT, TOEFL, or gifted and talented classes.
Tutors from all over the world are allowed to apply but might not always be accepted depending on subject and language needs at the time.
Most jobs at this company pay anywhere from $10 to $15 an hour but bilingual tutors or highly specialized applicants could get more.
You'll need a minimum of a bachelor's degree to be considered and you must be able to teach up to 10 students at once.
Typical shifts run on weekends and evenings, so you'll have to have a somewhat open schedule.
This company has test scorer positions available for people who are fluent in English and another language.
You must be able to prove your proficiency in English to become a part of the team.
Candidates will be paid for training.
You should also be able to show proof of US citizenship or your legal right to work in the United States.
The languages ALTA Language Solutions looks for can change depending on the needs of its clients, so be sure to check the Employment Opportunities page to see what it currently needs.
Brainfuse is a company that hires tutors in a variety of subject areas to provide online tutoring and grading to students.
The job you'd likely be most interested in is the writing tutor job, which requires you to read student essays and papers and provide constructive feedback to the student.
This isn't an editing job; instead, you'll be giving helpful feedback about what might be improved as far as sentence structure, flow, formatting, citing sources, etc., to help students get better with their writing.
It's similar to what you'd do if you scored essays for the SAT or ACT.
Brainfuse pays about $12 an hour, according to reviews.
Most papers will take about 30 minutes to grade.
You're not required to work any specific schedule, but it is helpful to have evening and weekend hours open so that you can quickly grab open tasks as they come in.
Data Recognition Corporation is a company that provides educational services to institutions.
The company sometimes looks for temporary test scorers to work during its busy periods scoring standardized tests for Common Core students in elementary through high school grades.
You'll need at least a bachelor's degree to qualify and you'll need to work at least 35 hours per week during regular working hours.
Although the position is remote, you might be required to attend an onboarding and training program at a physical site near your home.
The positions pay $14 per hour with the possibility of moving up to $15.25 per hour.
Kaplan is a leading testing provider for educational institutions all over the world.
The company looks for test prep scorers and instructors to work from home preparing students for standardized testing they'll need to take and scoring their prep tests.
If you want to join the team, you'll need to be able to pass a specific score on the test for which you want to instruct.
You should also be authorized to work in your country, be at least 18 years old, and be able to make a six-month commitment to the job.
Kaplan also asks that you dedicate yourself to the role for the term of your contract instead of seeking employment with other test scoring companies too.
Evenings and weekends are popular times for tutoring with the company, so you'll need to have some hours during those periods open.
Conclusion: Looking to Grade Papers for Online Jobs?
Now you know that you have plenty of options when it comes to becoming an online test scorer!
This is an excellent choice for a flexible work from home job that may even be a good one for those who want an entry-level position.
Some companies do require a degree or experience, but others allow qualified applicants who can pass an assessment before scoring. It's worth a try!
Have you worked with any of these companies?
Please let us know about your experiences in a comment below!
Related Posts: