24-Hour Check Cashing Near Me: 32 Places to Cash Checks After Hours 
Updated on: by Amy Kennedy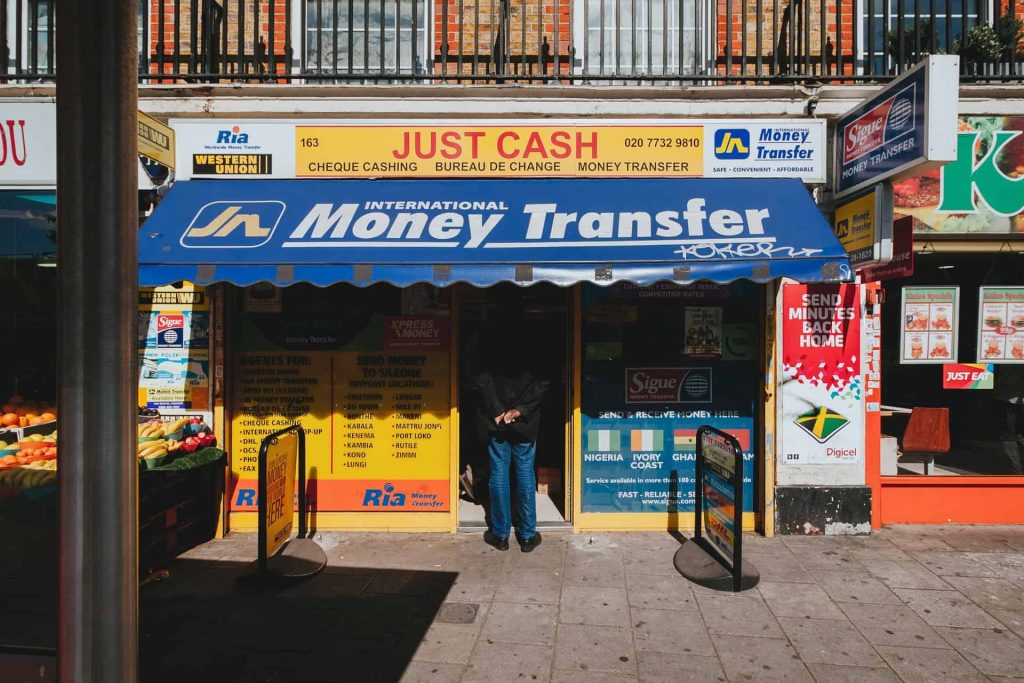 Need Easy Extra $350+/Month For Free?
A check is a near-money instrument, one of the most versatile means of payment. The drawer usually issues a check to individuals or institutions. Once you cash the check, you will likely receive money in your account in a few working days. Depending on the type of check, any bearer of the check can receive the cash or the payee.
You can use checks to pay fees, rents, taxes, etc. Checks are a more convenient way to transport cash and are negotiable; hence can also be endorsed in favor of a third party. The instrument typically has a three-month validity period and is easy to trace when lost. However, the downside is that you must cash it to enjoy your money.
Checks can often be cashed in banks and other institutions between sunrise and sunset on weekdays and for a limited period on Saturdays. Unfortunately, not everyone can manage to cash the check at regular hours, and not all financial institutions work 24/7.
You could get delayed during public holidays and after hours when you need to cash in the check. The short period most banks operate is an inconvenience to those with a tight or irregular schedule, making it difficult for them to cash the checks. Luckily, multiple locations are open 24/7, where you can cash your check any day. You can cash your paycheck to any of the following locations.
How Check Cashing Works
Check Cashing is a regular financial transaction that lets you exchange a paycheck for some fiat currency in a financial institution. The service is typically carried out in the bank during banking hours. However, other institutions have cropped up to help consumers access the services at their convenience during the after-hours, weekends, and holidays.
Check cashing services allow customers to encash different checks at designated financial institutions. The banks often have a lower processing fee than 24-hour check cashing merchants.
Depending on the cash checking provider, you are likely to receive the funds in your account immediately rather than complete a waiting period as it does in the banks. Therefore, some service providers make good options when you are cash-strapped and need a quick buck, albeit at a higher processing fee.
However, the one-time fee may be lower than your local bank, which may charge other fees to your accounts, such as monthly fees, ATM fees, withdrawal fees, and an overdraft fee.
Advantages of Encashing
From the discussion, it is clear that you need to cash a check to liquidate the cash. Since cashing gives value to an otherwise useless no tender check, it is the most vital process in using a check. Since it is a very flexible solution, checks to cash are available to everyone, including the unbanked and the underbanked.
Anyone can receive and cash a check except a crossed check that may require one to have a bank account. It is acceptable in many outlets making it possible for you to receive financial services at odd hours. In most cases, you only need an ID to receive your funds from 24-hour check cashing centers.
Locations you can Access Check cashing.
While there are many locations you can access check cashing services, not all locations are open 24/7. Sometimes the same financial institutions may have different opening and closing hours, allowing some locations to provide after-hours services while others follow a regular schedule. We have gone through a list of institutions in the country available all day and after an hour so you can cash in your check at any time. Here are the available options
Banks and Credit Unions with Extended Hours
While most banks operate on a timed schedule of daily working hours, it is not always the norm in all branches and cities. A few banks and credit union offices operate on Saturdays and some extended hours on weekdays. Familiarizing yourself with the bank opening and closing hours can help you shave off the large processing fee.
Simply check some specific locations, especially your area's business locations, to find credit unions and institutions that operate beyond 8 am to 5 pm. You can also call ahead of time to confirm the operating time before you stop by. Banks and credit unions have some extended hours, which may not be 24/7.
Online Banking and Banking Apps
Most banks and financial institutions have online services on online platforms. You can access online check cashing services in most banks on apps or the web. The cash checking apps may offer expedited services that process the check payments within minutes or hours.
The policies and how you use the different apps may vary from bank to bank, depending on the prerequisites for use and how to use the app. Nonetheless, it can be used for cashing birthdays, tax refunds, and other checks.
Need Easy Extra Cash?
Pinecone Research, a leading name in online survey panel honesty, absolutely guarantees $3 cash for every survey you complete!
Take advantage of their time limited New Membership drive and register NOW. Join today: 100% free!


All you require is a phone that accesses the internet or a computer with a scanner to cash the checks. Here is a list of phone apps you can use to cash your checks.
Brink's Money mobile prepaid app is one of the easiest check deposit apps you can access from the comfort of your home. The app allows you to cash your check to a prepaid MasterCard debit card. You can load a check and enroll on a direct deposit to receive the cash in less than 3 days.
The app has relatively low fees as a third-party app, with the fee ranging between 2% to 5% or a $5 flat fee. The app is easy to install and can be found on both Google Play and the App Store.
Ingo Money App is a favorite app for cashing out payrolls. The cash app can let you cash in your check and receive the cash in minutes. Once the check is approved, you can receive the cash in the bank, prepaid card, or PayPal, or even convert the check into an Amazon gift card.
You must connect the account to at least a debit card, prepaid card, credit card, or PayPal. Cashing a check on the app requires you to take a photo of the check to receive cash. The app charges $5 or 2% for government checks and payrolls and $5 or 5% for other checks and money orders.
The app is also available on Google Play or the App Store.
Netspend helps you cash in your check convenience without the hassle of waiting in long lines at any time of the day on your mobile phone. Once you can, in the check, you get your money and start spending. Cash in your check is as easy as taking photos as directed by the app.
Once you have taken the check images and confirmed the details, the money will be sent to your account in minutes. You can use the app to receive your paycheck two days in advance. There is no mobile loading for the standard check cashing, but when you need the check to be processed quickly, you will be charged 5% or a flat $5 fee.
The app can be downloaded from the Google Play Store and the App Store
PayPal is a popular money transfer service; however, many may not know that you can use it to cash your checks on the app or web. You can cash a check on PayPal by adding a check as funding.
PayPal can let you cash your checks for free if you choose a 10-day delayed funding option. Government checks and paychecks are charged 1% or a 5% flat rate or whichever rate is higher. The remaining checks are charged at 5% or $5, respectively.
24 Hour Automated Teller Machines (ATMs)
ATM functions as more than a point; you can deposit and withdraw cash. They are points you can get most of the bank's services 24/7. While every bank will not work 24 hours a day, you can easily find an ATM around you. Not all ATMs accept checks. The depositing and withdrawing of cash from ATMs vary from bank to bank. You could be surcharged if the check ounces while deposited in an ATM.
If the ATM you visit has no deposit option, then it is likely that that ATM location does not offer check deposit services. Some ATMs may require envelopes to deposit, while ATMs do not require envelopes for check deposits. You may be required to endorse the cheque at the back and add a signature.
Once the deposit is verified, it may take some time to reflect in your account and sometimes take a whole business day. Cheque deposit services are available at the following ATMs
The Bank of America is the second-largest banking institution in the United States. The bank has over 17,000 ATMs spread across the country. You can deposit up to ten checks daily at the Bank of America ATM.
The ATMs have easy-to-follow instructions with a special slot for check deposits. When depositing your check, you must wait until the ATM verifies and displays all the checks to confirm the amount before completing the deposit.
Capital One has a large network of ATMs all over the country, totaling over 70,000. The ATMs support check deposits and are used by its customers to deposit cash personal, payroll, government, tax, and cashier's checks. You can easily locate the checks from the bank's website.
The ATM check deposits are available to anyone from and out of town. You should use the ATM nearest your bank to avoid fees and delays when using Capital One ATMs.
While chase bank is one of the US's largest banks, it only has 16 000 ATMs that support check deposits. It is easy to find the ATM through the bank's ATM locator. The ATM supports multiple personal, payroll, stimulus, cashier, tax, and government checks.
Chase ATM supports multiple check deposits and can allow you to deposit thirty checks daily. The fund can be availed on the same business day after a deposit. The process is relatively simple to follow to cash your checks quickly.
While Citibank only has 2,300 ATMs supporting over six hundred branches, but t also has 60,000 partner ATMs in its network. Citibank's ATMs are cheaper than its partner ATMs for withdrawal. Their ATMs support a plethora of checks, including payroll checks, government checks, personal checks, cashier checks, stimulus checks, and other third-party checks.
Citibank can allow noncustomers to cash checks from customer accounts for up to $5,000, while noncustomers can only cash up to $500 for non-Citibank accounts. IDs and photo IDs are necessary to verify a check deposit.
Citizens bank supports the deposit of personal, payroll, government, tax, and cashier's checks in its 2,700 ATMs. The ATM check deposit can be made and funded within the same day for deposits made before 2 pm.
However, those who deposit the check after hours can expect the check payments to be processed the next day. You can receive deposit checks up to $3,000. Additionally, you can cash up to thirty checks per day.
Fifth Third bank lets you cash out checks on the app and ATMs. The bank is part of the Allpoint, Presto!, and 7-Eleven network of ATMs, giving it a total of 50,000 ATMs nationally. The ATMs are open all day through the weekdays, holidays, and weekends.
The standard check deposit in the Bank's ATMs is available on the same day. The first $100 of non- Fifth third ATMs are available immediately after the check is verified, and the following balance can be withdrawn the next day.
M&T has a fleet of over1,600 ATMs. The ATM supports the deposit of paychecks and government checks. Most checks are done at the ATM and clear within 24 hours. The checks may take longer if they suspect some fraud. The ATM integrates with a mobile application to let you follow the status of the check.
You do not need an envelope to deposit at M&T bank ATMs. The check must be endorsed by signing with a black pen to let the transaction go through. A person check deposit may require you to fill out a deposit slip and provide a government ID.
TD bank has a network of only 700 ATMs. The eligible checks at the Bank ATM are government, stimulus, and payroll checks. The checks can be processed for a 3% service fee (the minimum service fee is $5).
Earn Everything… nearly!
Join Opinion Outpost, one of the few faithful and honest survey panels and earn cash and gift cards for your opinion. Stack your points and redeem them: Simple! No hidden fees and completely free!


There is no return deposit item fee for checks that do not clear due to insufficient funds. You can make a single check deposit or a batch check deposit.
Us Bank has 4,700 ATMs and is networked with the MoneyPass® ATM Network, which increases the number of networks you can cash your checks. You can cash checks to the bank without an envelope together with bills.
The checks and bills can be cashed in a single transaction and credited to your account immediately. US Bank supports various checks, including government, payroll, stimulus, personal, third-party, and cashier checks. You may require some government ID to complete the check deposit.
Wells Fargo has over 13,000 ATMs that allow you to deposit your checks and bills all over the United States from coast to coast. The ATM allows you to deposit up to thirty checks a day. The entire process is simple and seamless.
Fargo ATMs can be used for cashing Stimulus, government, personal, payroll, and cashier checks. You can have the receipts from the transactions either printed or emailed to you.
Check Cashing Stores near me open now
Cash checking stores as simply organizations that cash checks for a fee. They can offer check cashing services and other financial services such as payday loans and money transfer services, making it easier for them to couple the services.
While the main aim of the check cashing store is to make cash, if you check, they have a longer working time working till late, with some open for 24 hours a day. The stores may be open 24 hours in select locations or all their locations. Generally, it would be best to check at cashing stores when you have no other choice.
Advance Financial is mainly based in Tennessee and has over 100 stores in the volunteer state. The store is open 24/7 to let you cash your checks conveniently. The store supports different checks, including insurance, cashier, payroll, government, and personal checks.
Community financial services centers handle various financial services such as money transfers, personal and business cash transfers, transportation, etc. The business has many locations, with New York alone hosting twenty-five locations.
While the store provides 24-hour check cashing services, it is unavailable in all branches. You can find the nearest branch on the branch locator on their official website and cash different types of checks. They support social security checks, veteran benefit checks, SSI checks, unemployment checks, income tax refund checks, stimulus checks, and payrolls.
Pay-O-Matic has at least 140 stores in New York spread across its Burroughs of the Bronx, Brooklyn, Manhattan, Queens, Long Island, and the NYC area. It has a significant number of stores that are open 24 hours. The store is flexible and will let you cash printed and handwritten checks.
Additionally, it has a fixed 2.27% checking fee, which is pretty low compared to some other institutions. You can cash many insurances claim checks, money orders, lawyer checks, union checks, tax refunds, government checks, and payroll checks. Personal checks are not yet accepted at the establishment.
PLS is a modest store chain with only two hundred stores in twelve states. You can cash PLS money orders and other recurring checks at the store anytime. The check is chased at a flat rate of 1% + $1.
The store supports multiple types of checks, such as business checks, paychecks, personal checks, government checks, stimulus checks, tax refunds, and out-of-state checks. You may require an ID to cash your check at this store successfully.
Speedy Cash is pretty liberal on the types of checks you can cash. It does not impose limits on how much money you can deposit. You can enjoy their services in over 160 locations all over the US.
The store supports benefit checks, cashiers, government, payroll, insurance, unemployment, 402 K, and IRA tax refunds. Speedy Cash service is only available 24 hours in some locations and not all. They charge different amounts per check, starting at $2.
United Check cashing is a company with a long history of serving America since the Times of Jimmy Carter in 1977. The store offers instant cash to customers who wait for the checks to clear. You do not need a bank account to access their services.
The company processes checks, including payroll, government, tax refunds (from the federal, state, local, and local government, and Refund Anticipation Loan), insurance, commercial and more.
24-hour check cashing Grocery Store and Local Retailers near me
We are much more likely to get to a grocery store before getting to some other locations where we have discussed depositing checks. Besides, most local retailers and stores may also have ATMs that we can use to deposit the checks.
Most of the grocery stores and local retailers are open 24/7. Not all the stores are open all day long; sometimes, you may have to call in advance or confirm the opening hours of your local retailer before heading there to cash your check.
The stores often have a lower check processing fee though it is still higher than your local bank. It is difficult to cash handwritten and personal checks since most stores only support paychecks and government-issued checks preprinted in magnetic ink. That means that this is the only option for cashing in various checks.
Then, you must wait for the next day and cash in their nearest financial institution. You can walk with your check to:
Typically, Albertsons' stores operate between 6 am to 11 pm. There are not open for 24 hours, but the extended period is enough to get you time to cash your check at extended hours. Check cashing fees vary from location to location. Albertsons has 2,200 locations and can allow you to cash a check up to $1,000.
Food city mainly deals with rebates, payroll, stimulus, and government checks. The store is available in 132 locations nationally. Food City opens at 6 am and closes at midnight. You can cash the above checks at a $3 flat rate, and the upper limit per check is 1,000.
Hy-Vee store is independently owned and operated, which means the store has varied opening and closing hours. Some stores are open all day long while others may open an hour but close from 5 pm to midnight.
You can check the operating time before visiting the store in the wee hours of the night. The store has 240 retail stores. Some stores in the chain may not provide check cashing services, but a few provide the services.
Kroger company operates Kroger stores and a diverse list of grocery stores all over the United States. The company has a total of 2,900 locations all over the United States, with some operating as supermarkets while others operating as convenience stores. Some top brands in the chain are Dillon's, Bakers, Fred Meyer, City Market, Fries, and QFC.
The store provides check cashing services for a whopping 2,00 out of 2,900. You can access the store to process payrolls, tax refunds, insurance, and government checks. You may, however, need to stay away if you intend to cash in personal checks, starter checks, or third-party checks.
You can cash the checks any day of the week between 8 am and 8 pm, even on holidays. You can get a low check processing fee of $3 for checks up to 2,000 and $5.50 for those above $2,000 and below 5,000.
Top Friendly is one of the largest supermarkets in 160, including five franchises using the Top Banner label and fifty-nine gas stations. The chain has the locations divided between those that operate 24 hours a day and those between 6 am to midnight.
The store mainly processes cash payroll and government checks. The checks have an upper limit of $500 that can be deposited at any time. They charge one dollar per check.
Walmart needs no introduction, as it is the largest physical store in the United States. Walmart has 4,756 stores spread across all the states of the US. Most branches are open 24/7, while the rest have a significantly shorter operating time.
Walmart offers to check cashing services all day in-stores that operate 4 24 hours a day. The service is often offered at the money center, which offers several financial services, including money transfers, money orders, and checks to cash.
The store charges $4 to check up to $1,000 and $8 for anything above $1,000. They process diverse types of checks such as 401k and retirement disbursements
Cashier's checks

Government checks

Insurance settlement checks

Payroll checks

Pre-printed checks

Stimulus checks

Tax
Winco foods is a popular supermarket chain from Boise, Idaho, operating in Arizona, California, Idaho, Montana, Nevada, Oklahoma, Oregon, Texas, Utah, and Washington. The retailer has some of its locations open 24/7.
They charge a $5 fee for payroll checks up to $500 and $10 for checks ranging from $500 to $1,000. Winco does not accept some checks, such as two-party and insurance settlement checks.
Gas Stations
Most gas stations are open 24/7 to help you get gas any time of the day, clean your car, and cash. Gas stations and convenience stores are a wonderful choice when you need to avoid long queues at the grocery stores. There are so many convenience stores that offer check cashing services. Here are two:
7-Eleven has at least 9,500 locations in the US. The convenience stores are open throughout the day and allow you to use your check through a Transact program. The program lets you load a check into a debit card. 7-Eleven check cashing is advantageous as it supports all types of checks and works all day.
Pilot Flying J works in forty states and has over 750 travel centers. The convenience store has a 24-hour check cashing service. Unfortunately, you can only cash up to $1,000. Customers who purchase twenty-five gallons of fuel can be allowed to check up to $200 for free at the fueling location within 2 hours.
Chevron is a well-known gas station chain with locations across the United States. Some Chevron gas stations provide check cashing services, allowing you to cash your checks while refueling your vehicle. The availability of check cashing services may vary by location, so it's advisable to check with your local Chevron gas station to confirm if they offer this service.
ExxonMobil is another major gas station brand found throughout the United States. Certain ExxonMobil gas stations offer check cashing services, providing you with the convenience of cashing your checks during your visit. Check cashing availability may vary by location, so it's recommended to contact your nearest ExxonMobil gas station to inquire about their services.
Shell is a globally recognized gas station brand with numerous locations across the United States. Some Shell gas stations offer check cashing services, allowing you to cash your checks while fueling up. Check with your local Shell gas station to determine if they provide check cashing services, as availability may vary by location.
Cash Anywhere Any Time
There are many places where you can cash your check when you need to, even when banks have closed. Some options are found on your phone, while the rest can be in a neighborhood or where you are traveling. Depositing the check is also simple, and different providers offer different options and values.
Related Posts:
Earn Everything… nearly!
Join Ipsos iSay, one of the few Faithful and Honest survey panels and earn prizes, gift cards and donations. Stack your points and redeem them: Simple! No hidden fees and completely free!