Places To Find Independent Contractor Jobs
Updated on: by Amy Kennedy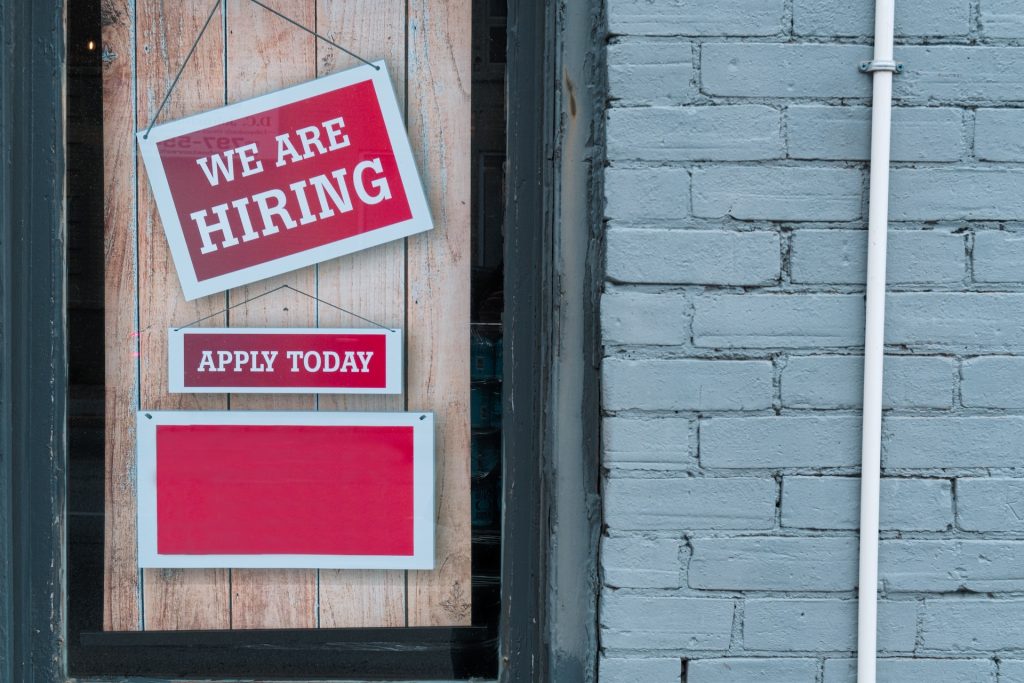 In recent years, the gig economy has surged, leading to a significant rise in independent contractor positions.
Need Easy Extra $350+/Month For Free?
This progressive change offers professionals unparalleled flexibility. However, with more opportunities comes the challenge of finding them.
Dive into this comprehensive guide to understand the vast landscape of possibilities that awaits.
Digital Platforms Revolutionizing Contractor Job Searches
The digital age has not only changed how we communicate but also how we seek and secure employment. Tailored platforms catering specifically to the needs of independent contractors have emerged, providing vast opportunities to connect with global clients.
These platforms span across general freelancing, specialized roles, and remote work.
Freelance Websites
These platforms have democratized access to global clients, allowing freelancers to showcase their skills and bid for projects that resonate with their expertise.
Upwork
Upwork stands apart with its user-friendly interface and detailed job postings. The platform encourages freelancers to build comprehensive profiles, showcasing their expertise and completed projects, which helps in gaining trust from potential clients.
Fiverr
Fiverr gives freelancers the reins. Instead of bidding for jobs, professionals create specific "gigs" highlighting services they offer, along with fixed pricing, allowing clients to directly engage them based on their requirements.
Freelancer
Freelancer operates on a bid system, with businesses posting their requirements and freelancers submitting proposals. The platform offers a variety of membership plans, enhancing the chance of bagging projects.
Guru
Guru stands out with its WorkRoom feature, which allows professionals and employers to collaborate seamlessly. Freelancers can also benefit from its unique cashback system when completing tasks.
PeoplePerHour
PeoplePerHour offers a unique blend of job listings and the ability for freelancers to post their hourlies – fixed-price offers based on services provided by the hour.
Niche Job Boards
As the job market becomes saturated, specialized platforms cater to niche industries, providing more relevant and tailored job opportunities.
Behance & Dribbble
Behance and Dribbble aren't just portfolio platforms; they're communities. Designers can network, gain inspiration, and get discovered by potential employers seeking their particular style.
Toptal & Stack Overflow Jobs
While Toptal boasts of connecting businesses with the top 3% of freelance talent, Stack Overflow Jobs caters specifically to developers, allowing them to find jobs in line with their tech expertise.
ProBlogger's Job Board
ProBlogger's Job Board is more than a job board; it's a resource. Writers can access a plethora of opportunities while also gaining insights from industry-leading blogs.
Mediabistro
Mediabistro provides opportunities beyond job listings. With courses, career advice, and industry events, media professionals have resources to both learn and earn.
Need Easy Extra Cash?
Pinecone Research, a leading name in online survey panel honesty, absolutely guarantees $3 cash for every survey you complete!
Take advantage of their time limited New Membership drive and register NOW. Join today: 100% free!


Remote Work Portals
The global shift towards remote work has given rise to platforms focusing solely on location-independent roles.
We Work Remotely & Remote.co
We Work Remotely and Remote.co are pioneers in the remote job listing space. Their curated listings ensure quality, eliminating the usual noise of generic job boards.
FlexJobs
FlexJobs not only offers remote jobs but also includes listings that offer flexible scheduling, making it perfect for those seeking a better work-life balance.
RemoteOK
RemoteOK is not just a job board; it's a community. The platform offers valuable resources, including insights on the best tools for remote work and tips on staying productive.
Jobspresso
Jobspresso offers carefully curated remote listings. With a focus on roles in tech, marketing, and customer support, the platform ensures relevance in its listings.
Traditional Avenues Still Worth Exploring
Networking Events
Industry conferences, seminars, and workshops remain pivotal for those aiming to cement their position in any field. Events such as SXSW or the Web Summit aren't just about learning; they are about creating and strengthening connections.
These events enable professionals to discuss industry trends, exchange business cards, and even find mentors. Moreover, local chamber of commerce meetings or industry-specific meetup groups can offer intimate settings for professionals to connect and share opportunities.
Referrals
The saying, "It's not what you know, but who you know," still rings true. Tapping into your network can often lead to unexpected opportunities.
Previous employers, college professors, or even friends might have insights into job openings or projects that fit your profile. Alumni networks, often organized by universities, are also valuable reservoirs of referrals, offering a trusted community where members frequently share job opportunities and recommendations.
Industry Magazines and Publications
While the digital age has overshadowed print media, the latter remains a reservoir of unique opportunities. For those in the tech world, magazines like Wired or TechCrunch occasionally feature job ads alongside insightful articles.
Creative professionals might find Communication Arts helpful, which, apart from showcasing the best in design, also features job listings. Local trade journals, newspapers, and newsletters specific to certain industries or professions also frequently contain job advertisements that aren't listed online, making them a valuable resource for job seekers.
Local Opportunities For Independent Contractors
Community Bulletin Boards
Local bulletin boards are treasure troves for those who know where to look. These boards, commonly found in local libraries, universities, community centers, or even popular coffee shops, are frequently updated with opportunities.
While some listings might be from larger organizations, many are from local businesses or individuals seeking services ranging from graphic design to home repairs. These opportunities, often overlooked in the digital rush, can lead to long-term relationships and referrals within the community.
Local Small Business Associations
Engaging with local business associations like the Chamber of Commerce or Rotary Clubs can be instrumental in building professional connections. Attend their meetings, workshops, or social events to get to know business owners in your area.
As these local businesses expand or evolve, they often look for contractors to fulfill specific roles or projects. Furthermore, being an active member can also grant you firsthand access to exclusive job listings or projects that might not be publicly advertised.
Temp Agencies
The role of temp agencies has evolved over the years. While once synonymous with short-term gigs, many now specialize in placing professionals in longer-term, contractual roles.
Local agencies, like Kelly Services or Randstad, understand the regional job market and can connect contractors with businesses in need. They handle the hiring process, reducing the hassle for both companies and job seekers.
Local Job Fairs
Often organized by municipalities, universities, or dedicated organizations, job fairs offer a platform where businesses and professionals can connect face-to-face.
These events can be particularly beneficial for independent contractors to showcase their portfolios, understand local market demands, and even participate in on-the-spot interviews.
Local Online Classifieds
While global platforms like Craigslist dominate, many regions have their local online classified platforms or community forums. These websites or apps often feature job listings specific to the area.
Regularly monitoring them can lead to finding both short-term gigs and longer contractual opportunities tailor-made for the local community.
Tips To Stand Out In The Independent Contractor Job Market
Building a Strong Portfolio
In the competitive realm of independent contracting, having a compelling portfolio can often make or break opportunities. This isn't just about showcasing past work; it's about telling a story of your professional journey.
Include detailed case studies, testimonials, and any awards or recognition you've received. This paints a comprehensive picture of your capabilities, helping employers visualize the potential benefits of hiring you.
Regularly Update Skills
The professional landscape is always evolving, and as an independent contractor, it's crucial to stay ahead of the curve. Dedicate time to learning new tools, technologies, or methodologies relevant to your field.
Platforms like Coursera or Udemy offer a myriad of courses that can help refresh old skills or cultivate new ones.
Effective Communication
Clear communication is key in the world of freelancing. Whether you're pitching a project proposal, discussing a client's needs, or negotiating your fees, it's essential to be articulate and transparent.
Effective communication helps build trust, and over time, this can lead to long-term collaborations and referrals.
Specialize in a Niche
While being a jack-of-all-trades has its merits, specializing can make you stand out. By focusing on a particular niche within your field, you become an expert, making your services more attractive to specific clients.
This can also justify charging premium rates for your specialized expertise.
Earn Everything… nearly!
Join Opinion Outpost, one of the few faithful and honest survey panels and earn cash and gift cards for your opinion. Stack your points and redeem them: Simple! No hidden fees and completely free!


Networking
Never underestimate the power of connections. Join online communities, attend industry events, or participate in webinars. Interacting with peers can lead to collaborations, and they can also introduce you to potential clients or projects.
Professional Branding
Just like companies invest in branding, independent contractors should too. This includes a professional website, business cards, and even a logo.
An established brand image conveys professionalism and can make a significant difference in attracting high-profile clients.
Prompt Responsiveness
In the fast-paced world of freelancing, responsiveness can set you apart. Being quick to reply to emails, messages, or calls not only shows professionalism but also enthusiasm.
This quality can be a deciding factor for clients when choosing between multiple contractors.
6 Mistakes to Avoid When Searching for Independent Contractor Jobs
In the fast-paced and dynamic realm of independent contracting, it's not just your skills and experience that matter, but also the strategy you employ during your job search.
As you sift through myriad opportunities and engage in discussions, it's easy to overlook some red flags. Here's a deep dive into six common pitfalls and how to navigate them:
1. Not Researching the Company
Understanding the Client's Background: Every opportunity might not be what it seems on the surface. Delve deeper into the company's history, its core team, and its business model. A company with a shaky foundation or unclear business objectives might not be the best place for your skills.
Reading Between the Lines: Look out for reviews on platforms like Glassdoor or feedback from other freelancers on forums like Freelancer.com's community. While one negative review shouldn't deter you, a pattern of complaints, especially about payment delays or poor communication, should raise alarms.
2. Overcommitting to Projects
Knowing Your Limits: While enthusiasm is admirable, overcommitting can lead to poor work quality, missed deadlines, and undue stress. Recognize your working capacity, and be honest with potential clients about your availability.
Quality Over Quantity: Prioritize projects that align with your skills and interests over merely accumulating work. This ensures not only better outcomes but also more satisfied clients.
3. Failing to Understand Contract Terms
Clarity is Key: Before you sign on the dotted line, go through the contract with a fine-tooth comb. Websites like LegalZoom offer insights on contract intricacies.
Seek Expertise: Especially for substantial contracts, consider seeking advice from legal professionals or platforms like Rocket Lawyer, ensuring you're not missing any red flags.
4. Underpricing Services
Know Your Worth: Platforms like PayScale can help gauge the industry standard rates for various freelance roles.
Be Transparent: Discuss pricing openly with potential clients. Ensure they understand the value you bring to the table.
5. Not Setting Clear Boundaries
Communicate Effectively: Utilize tools like Trello or Slack to streamline communication and set clear expectations regarding availability.
Respect Your Time: Remember to communicate your working hours and stick to them. This ensures clients respect your personal time.
6. Ignoring Skill Development
Stay Updated: Platforms like Coursera or Udemy offer a plethora of courses to enhance your skills.
Join Workshops: Networking events and workshops, often listed on Eventbrite, can be valuable in keeping you in sync with industry trends.
Conclusion
Navigating the intricate maze of independent contracting can indeed be daunting. However, with every challenge comes an opportunity to learn and adapt.
Armed with informed strategies, the right tools, and relevant platforms, independent contractors are poised for success.
By approaching the job search with a proactive mindset, an eye for detail, and an unwavering determination, the path to securing that perfect job transforms from a mere task into an enriching expedition.
Embrace persistence, flexibility, and a keen sense of opportunity as you carve out your unique niche in this dynamic field.
Related Posts:
Earn Everything… nearly!
Join Ipsos iSay, one of the few Faithful and Honest survey panels and earn prizes, gift cards and donations. Stack your points and redeem them: Simple! No hidden fees and completely free!