10 Best Platforms to Rent Out your Car for Cash
Updated on: by Amy Kennedy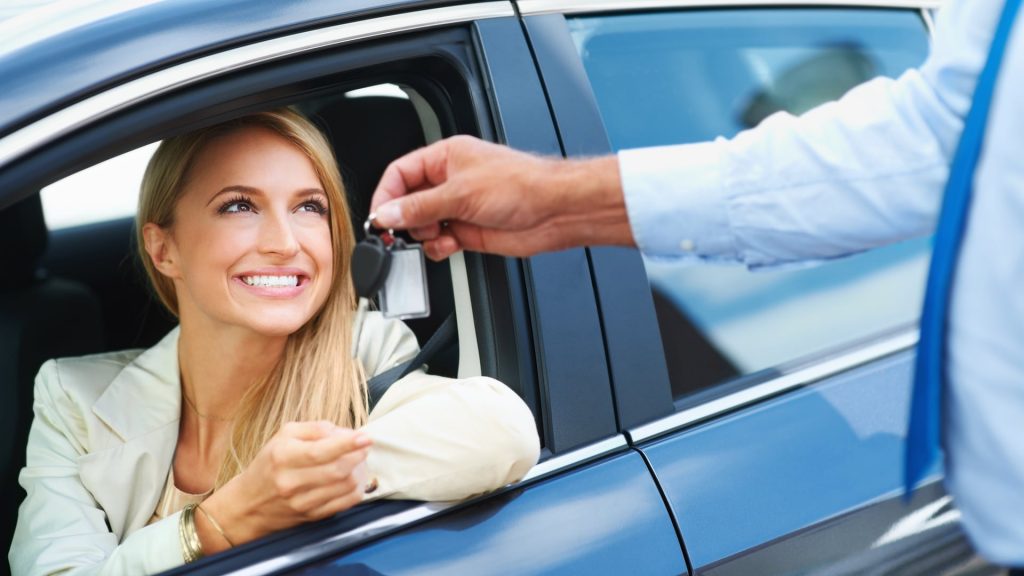 If you are reading this, you are probably thinking, how that car idling at your driveway can moneywise be of help to you. Well, this article brings you a step closer to knowing how you can make money renting out your car plus everything involved.
Need Easy Extra $350+/Month For Free?
While times continue getting tougher and trickier, the coronavirus and all that, there are a few business options you can resort to keep your financial strength afloat. One of these options is car renting. While not entirely a new idea, it still counts in making ends meet.
How To Rent Out Your Car for Cash
Unlike the get-rich-quick businesses, the car rental business offers excellent legitimacy. Depending on the exact method you chose to run it for you, you will always have something to earn at the end of the day.
Running a car rental business is no different from any other as there are mutual concepts you must consider. First is a good plan. Secondly is ethics; every company has this, and following them leads to greater profits.
The outline of this article specifies the various options you may have in renting you're your car. To get you started, let's find out what they are and how you can use them.
Top Options on How to Make Money Renting your Car
So far, multiple ways exist to generate extra income by renting out your car. Below are key among these ways.
1. Turo
If you come from the United States or Canada, this service is ubiquitous.
Turo is a car rental service in a peer-to-peer car-sharing marketplace. In this case, you rent out your car to people within your region who need it under the terms and conditions of the service.
The first step always is creating your profile at Turo with details relating to your car. Usually, it is a photo of your vehicle and related description such as model etc. Next will be mark dates when your vehicle will be available for rental – you can use the calendar feature for this purpose.
Now here is how it works
Each time someone wants to rent your car, Turo will send you a notification. There will be an option to accept or decline depending on your schedule and your car's availability.
Once you confirm, the next will be to set up a meeting with the renter. The basis of this meeting will be to check the validity of their driving licenses, plus taking notes of the current state of your vehicle, mileage, fuel levels, plus any other important information and send them to Turo.
After the agreed rental days, you will arrange and meet up with the client to receive your car keys back home.
How much can you earn with Turo?
Turo pays between 65% to 85% of the trip's price five days after a direct bank deposit. Factors determining your car's rental price at Turo include the following;
The market value of your car
Location
Time of year, holidays, celebration, winter, etc.
For instance, here is an illustrative circumstance of how much you can earn at Turo.
Need Easy Extra Cash?
Pinecone Research, a leading name in online survey panel honesty, absolutely guarantees $3 cash for every survey you complete!
Take advantage of their time limited New Membership drive and register NOW. Join today: 100% free!


Say your vehicle's current market value is $16,000. With an average renting rate of 10 days a month, your average earnings per year will be around $3,500.
To give you an idea of a typical income with Turo, suppose your car has a market value of $16,000. If you rent out your vehicle ten days a month or just about every weekend, you could earn a year. It sounds like an easy way to make some extra cash to me.
With a 24/7 support system, the company remains efficient and reliable to car owners and car users.
For those who may worry about the safety of their vehicles, Turo offers liability insurance of 1 million dollars covering both damages and theft. In addition, they also provide quality roadside assistance throughout the trip.
2. HyreCar
There is a significant difference between Turo and Hyrecar. While both remain dependable car rental options, Turo mainly concerns recreational renters as HyreCar rideshare drivers. In other words, if you rent your car to this service then, Lyft and Uber drivers will be using it to ferry passengers around.
Getting started at HyreCar
Similarly, here you need to start with a profile. It should contain mostly the detail of the car, starting with its photo, inspection and registration details. Whenever there is a request for your vehicle, HyreCar will immediately send you a notification that expires in the next 24 hours.
When you confirm the request, the next step like in a Turo will be to meet up with the 'client' and exchange keys. Before letting them go, note down any essential details, fuel levels, mileage and so on, and send it to the service company, HyreCar.
Pick up your car
After the rental period, coordinate with the driver on the best location and time you can meet to pick up your vehicle.
Before approving the critical handover, make a quality check of your car's condition. Note any difference, damages or anything else worth reporting to the service authorities.
Note: Noting down correct car details is always essential – ensure this always. Also, remember to be quick in confirming or declining offers. Many renters, especially those in a hurry, will not wait for the 24-hours approval time to elapse.
Earnings
HyreCar will start processing your payment once you hand over the keys. The calculation is per mile covered; hence the longer, the higher your compensation. Therefore, the HyreCar website confirms that you can make about $14,000 every year running this business.
Safety
HyreCar uses industry-leading rideshare insurance cover to ensure protection to your vehicle. Such coverage comes along with quality customer support all through.
3. Getaround
How to make money renting your car with Getaround is another easy way to follow. Getaround, through its website, confirms that one can make thousands, at least more than $800 a month, using their services.
With a calculation done right, it means the service can generate you a whooping $9,600+ a year; how incredible! Such an amount is always enough to offset car bills and remain with some change.
Key advantages to Getaround services
Free truck for transportation: When you rent your car to Getaround, you become a Getaround With this position, you will be earning $50 monthly credits, which eventually you can redeem by asking for a free truck to ferry other items of your when you have a compact car.
Parking space in busy cities: Being Getaround host grants you a free parking space in towns and cities that generally have such problems.
$1 million insurance policy: This is a primary coverage that applies to all vehicles within the company's service. Such issues they cover include; collision, property damage, liability, theft and uninsured motorist protection.
Registering at Getaround
Getting started at Getaround is free. The process begins with profile creation involving a descriptive URL for your car and availability dates. Setting pickup and drop-off locations on this profile is equally necessary.
Uploading car photos in this process remains essential since most renters will pick based on that and maybe location. Ensure the images are as high-quality and detailed as possible, showing the current condition of your car.
To find your vehicle, a renter will have to install the Getaround Connect App on their phone. Depending on their preferences, they will place a request on your car and in that instance, Getaround will send you a notification on the same.
Note: Getaround Connect App offers security features such as tamper detection, engine lock, and GPS tracking.
Getaround offers a 30-day free trial, after which you will be required to pay a one-time installation fee of $99. After that, there will be a monthly payment of $20 to the service company.
Getaround pays you 60% of your earnings on the 15th of every month and keeps 40% for your insurance cover and 24/7 road assistance.
4. Avail
Another option you have in this listing is Avail. Like the rest, it is a car renting service that allows you to make money by renting your car.
As typically known, Avail is mainly for travelers. Whenever your car is idle, you can always rent it out to travelers and then get paid.
How it works is simple. Sign up with Avail and have your car parked at their lot. Note that the service does not accept just any other vehicle. The requirements are that;
Earn Everything… nearly!
Join Opinion Outpost, one of the few faithful and honest survey panels and earn cash and gift cards for your opinion. Stack your points and redeem them: Simple! No hidden fees and completely free!


The car must not exceed ten years old
It must not have gone more than 125,000 miles
Must be in a quality working condition
The car renting terms requires that any renter full the vehicle before dropping it off.
Earnings
Avail earnings vary depending on mileage covered and vehicle type. However, the standard daily rate for standard-sized cars, mid-sized cars, and van owners is $20 per day. $25 per day goes to those with large SUVs.
Avail offers renters a daily mileage limit of up 150 miles; those who exceed often have to pay an extra cost.
Note: Avail provides a $1 million insurance coverage which stands in for various damages, liabilities, as well as roadside assistance.
Unlike HyreCar, you don't have to pay anything to list your car on Avail. It is a free service that you can join and equally use anytime.
5. TravelCar
It is pretty common for people to leave their car parked at the airport while they are out of town. This scenario triggered the mindset of TravelCar owners, and now they use this as an opportunity to make people earn money with their cars while away on other errands.
TravelCar is a Paris-based car-sharing service that uses airport-parked cars to generate money for their owners. They mainly rent these vehicles to travelers, those probably who have just landed and would require a means of travel to various destinations.
Advantages
Registering your vehicle under this service will grand you the following key advantages:
Extra income: Sitting there in the parking lot, your car won't earn you anything. The TravelCar services will ensure that you make up to $100 for various miles your vehicle drives.
Free car wash: Upon your return, you will find your car as clean as you expect it.
Insurance cover: TravelCar offers insurance cover of up to $1 million for liability and coverage against physical damage or theft.
Free parking: If your car misses out on a renter, it will be granted a 7-day free parking space.
Compared to traditional car hires, the cost of renting a car via TravelCar is often cheaper, up to 70% less. Such low ratings put the company on a hire demand granting that it helps most travelers save a lot.
While you are not willing to rent out your car, you can still use others rented out via TravelCar. They are cheaper and more convenient.
6. DriveMyCar
Are you going on a holiday, or not using your car enough? Simply list it on DriveMyCar and have it bring some extra cash. Once you list your car With DriveMyCar you can earn almost $2500 per year.
However, you have to maintain the overall quality of the car and meet the following requirements.
Your vehicle must be:
Up to 15 years old car
Have a mileage of less than 150,000 kilometers
The cost of the car when new must be below $75,000
Registered with the appropriate insurance company
Vehicle must be available for rental at least seven consecutive days
7. Zipcar
Zipcar is a car-sharing service that allows you to rent your car to others on an hourly or daily basis. As a car owner, you can join Zipcar and list your vehicle for rent.
When someone wants to rent your car, they can book it through the Zipcar app or website.
Benefits of renting through Zipcar include:
Flexibility: Renters can book your car for a few hours or a full day, providing you with the opportunity to earn money even for short periods.
Insurance coverage: Zipcar provides insurance coverage for both the car owner and the renter during the rental period.
Convenient pickup and drop-off: Zipcar has designated parking spots where renters can easily pick up and return the car.
8. Car Next Door
Car Next Door is a peer-to-peer car-sharing platform that allows you to rent out your car to people in your local community.
By listing your car on Car Next Door, you can earn money when others in your area book and use your vehicle.
Key features of Car Next Door include:
Hourly or daily rates: You can set your own rental rates based on hourly or daily usage, allowing you to maximize your earnings.
Comprehensive insurance: Car Next Door provides insurance coverage for your vehicle during the rental period.
Key exchange process: The platform facilitates a secure key exchange process, ensuring a smooth and reliable rental experience.
9. RVshare
If you own a recreational vehicle (RV), you can rent it out through RVshare and earn money from your idle asset.
RVshare connects RV owners with travelers looking to rent an RV for vacations, road trips, or other adventures.
Advantages of renting your RV through RVshare include:
High demand: RV rentals are popular among travelers, especially during vacation seasons, providing you with a potential source of steady income.
Rental customization: You have control over the rental rates, availability, and rules for your RV, allowing you to tailor the rental experience to your preferences.
Rental insurance: RVshare offers comprehensive rental insurance coverage for both owners and renters, protecting your vehicle and providing peace of mind.
10. Getaround for Business
Getaround for Business is a service offered by Getaround that allows you to rent your car to businesses and professionals in need of temporary transportation.
This option can be particularly beneficial if you have a car that is available during regular business hours.
Features of Getaround for Business include:
Corporate partnerships: Getaround partners with various companies and organizations, increasing the potential demand for your car among professionals.
Easy booking and payment: Businesses can book your car through the Getaround for Business platform, and you receive payment for the rentals.
Insurance coverage: Getaround provides insurance coverage and roadside assistance during the rental period, ensuring the safety of your vehicle.
Read More:
How Much Can You Make Driving for Uber? Find Out from Real Drivers!
All About Car Wrap Advertising: Earn Up To $1,000 Per Month To Drive!
Read More:
How Much Can You Make Driving for Uber? Find Out from Real Drivers!
All About Car Wrap Advertising: Earn Up To $1,000 Per Month To Drive!
Pros and cons of renting out
The business of renting out your car does have its positive as well as negative side. Before you get started, perhaps, here below are some of the critical facts you should know.
Pros
It earns you money: Having your car lying out in the driveway does not add value to you at all. Renting it out is one way to make it valid while it brings some earnings to you.
Limited damages: A car that stays little for such a long time, six-month, one year or more, tends to develop specific problems; flat tires, dead battery, rust, cracked belts and hoses, etc.
Easy pick-up and drop-off: Such car rental companies listed above do not call for thorough driving assessments; besides, they only allow drivers to use the stipulated pick-up and drop-off locations.
More money past mileage limits: Getaround, among other companies, offers additional compensation for milestones exceeded. Each day they have a limit. This extra amount can help cover wear and tear costs.
Cons
Wear and tear: Higher mileages often results in more significant wear and tear on your car. Therefore, it means that constant maintenance is key, which goes with many costs as well. Soon enough, you might need to get a new car when the old one breaks down.
Messy drivers: Most people would not take good care of your car as you would. Some do not mind the clean condition of the car. You might find your car all messed up with foodstuffs, dirt, and a lot more.
Reckless driving: Even though the renting companies offer insurance for your car, at most times, it never feels fulfilling when you lose your original vehicle. Some hired drivers are naturally reckless; they will damage just a few miles into their drive.
You will miss your car: Sometimes t reaches a moment that you need your car for emergencies. When you rented it out, it means you will have to look for an alternative means. Therefore, some would want to rent their second car and remain with those they would wish to at certain times.
How Much Can I Make by Renting Out My Car?
As specified in the different methods above, the amounts always vary depending on various factors; time, season, car type, the method chosen, App used, and personal preferences. For some, this is a full-time engagement they use to offset various bills they have every month.
How Can I Improve My Car Renting Business?
Improving your business will mean that you will be getting more orders, gigs hence more money. The simple way to do this is to get better reviews. Most customer-car owner websites give an option for reviews.
Clients typically would prefer a five-star rated driver. Also, when engaging in any other, always ensure you provide the best services with your client needs – they will always come back.
Conclusively, renting out your car to make some money is one of the most fantastic ideas you can pursue. However, before you engage in it, be prepared for the noticeable wear and tear, among other risk possibilities that it might bring, especially to your car.
Related Posts:
Earn Everything… nearly!
Join Ipsos iSay, one of the few Faithful and Honest survey panels and earn prizes, gift cards and donations. Stack your points and redeem them: Simple! No hidden fees and completely free!