Appenscribe Review: A Great Way to Complete Transcription Jobs!
Updated on: by Amy Kennedy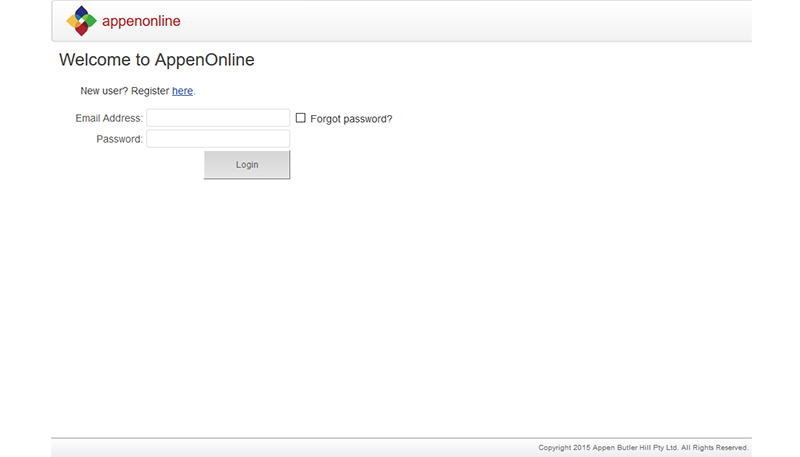 Are you a good listener?
How great are you at typing?
Do you know different languages?
Appenscribe just might be the right site for you.
Apprenscribe is hiring transcribers from all corners of the world.
Maybe it's perfect for your work-at-home plans. Let's look at what this site is about.
Company Background
Unfortunately, it was next to impossible for me to find information on Appenscribe online.
I tried getting onto the website, which has an Australian extension, and I got to a page that just tells me to go to the registration page.
The site does have an ACN and ABN.
These are key identifying numbers for businesses based out of Australia.
But I couldn't get much of anything else out of it.
I found on another forum that Appenscribe has been around since at least 2010.
I haven't gotten a precise date for when they started working though.
What Are People Saying About It?
I'm not finding much of anything about Appenscribe from outside the main page.
It is concerning to me because I'd really like some information on what this site has to offer and what makes it special.
What I have seen through some of the forums I've looked at is that the site has an easy to handle interface that isn't too complicated.
It's also easy to handle the payment process.
I appreciate that I found this info but I decided to look even further into it to see what the place is about.
How to Sign Up
To sign up, visit the Appenscribe website and click on the Register link.
Enter in your information and select what languages you understand.
Let the site know if you prefer to work with transcription jobs or another task in mind.
The signup process is very easy to handle.
You can read the terms and conditions too.
I'm not sure how long it's going to take for you to get a response from Appenscribe though.
When you do apply, you will have to complete two transcription tasks.
You'll transcribe a few short audio files.
This is to see how well you can complete the tasks the people want you to finish.
What You'll Do
While working with Appenscribe, you will take care of many transcription tasks.
Just log onto the site and look at what's available.
Take in whatever job you feel is right for your skills and availability.
You can look at how long each project is before going for it.
After accepting one, you can listen to or view the proper file and then transcribe it.
You can work on projects in a variety of formats. You can choose technical or simple projects alike.
You're typically encouraged to work for at least ten hours in a week.
This is to help Appenscribe with keeping the work flowing and to ensure you'll have plenty of jobs to handle too.
When Is Work Available?
Just go on the Appenscribe site right now and you'll find a variety of jobs available.
There's usually something but you might have an easier time finding some jobs during times when businesses are gathering reports and so forth.
You have the full right to choose when you want to work, where you will do so and what tasks you will complete.
It's about time you had a work-at-home experience that gave you a decent bit of freedom.
Just remember that other users will be taking other tasks and might leave you with nothing at times.
Is This Right For You?
You should look at a few things with regards to this site:
You'll love Appenscribe if you're great at typing.
You'll also enjoy learning new things through your work.
You could even improve upon your listening and grammar skills.
Do you know any other languages? This site will help you put those languages to use.
Apprenscribe is a great place to work from home at if you like doing any of these things.
Who Can Sign Up?
You can sign up if you're 18 years of age or older. You can sign up from anywhere in the world too.
How Are You Paid?
I found plenty of conflicting details on how much you'd be paid at Apprenscribe.
Most places I've checked say you'll get $0.005 per word when you're writing.
This means that you'd get $5 if you complete 1,000 words.
You will have to get plenty of writing done to get more money, obviously.
It's not too hard for you to get more out of this though, what with the site offering so many jobs for you to take in.
How Do You Get Paid?
You will be paid through PayPal every two weeks.
The total you are paid is based on what you have completed.
The money goes through quickly just like with any other PayPal transaction and is pretty convenient.
You'll have to keep on working hard to make sure everything you do is handled right.
You won't be paid anything if you don't do well.
You might even be locked out and booted if you really aren't good enough.
What Do You Need At Home?
I haven't really found details on what you absolutely need in order to complete your work at Appenscribe.
You're clearly going to need a computer and a fast connection.
You'll definitely need over-the-ear headphones so you can actually hear what you're supposed to transcribe.
Fortunately, it doesn't look like you need any particular bits of software outside of a typical word processing program.
You should get everything up to date and make sure your computer runs fast though.
Don't forget to find a great media player that can play the transcription files.
Is This Worthwhile?
I found by looking at Appenscribe that this is a very appealing website that offers quite a bit of great tasks.
You'll love working at Appenscribe thanks to the many jobs that are available.
Do make sure you look carefully to see that you can complete the tasks you take in though.
Other Unique Transcriptions Sites Like Appenscribe
If you are looking for unique options like Appenscribe, you can try the following:
Otter.ai is an innovative transcription service that utilizes advanced artificial intelligence (AI) technology for automatic transcription.
It offers real-time transcription during live meetings or events and can integrate with platforms like Zoom and Microsoft Teams.
Otter.ai also provides collaboration features, allowing users to highlight, comment, and share transcriptions with others.
Trint is a transcription platform that uses AI-powered automated transcription combined with an intuitive editing interface.
It offers features like speaker identification, time-stamping, and keyword search.
Trint also supports multiple languages and allows users to upload audio or video files for transcription.
Sonix is an automated transcription service that uses advanced speech-to-text technology to convert audio and video files into accurate transcripts.
It offers features such as automated timestamping, speaker identification, and real-time collaboration.
Sonix supports a wide range of file formats and integrations with popular platforms.
Happy Scribe is an AI-powered transcription platform that offers automated transcription services in multiple languages. It provides features like customizable timestamps, speaker identification, and interactive editing capabilities. Happy Scribe also offers translation services, making it a convenient option for transcribing and translating content simultaneously.
Verbit is an AI-driven transcription and captioning platform specifically designed for industries such as legal, education, media, and more.
It combines automatic speech recognition technology with human review and editing to ensure high accuracy.
Verbit also offers specialized services like court reporting and transcription for educational institutions.
Related Posts: