ClixSense Review – Is it a Scam or a Viable Place to Make Money?
Updated on: by Amy Kennedy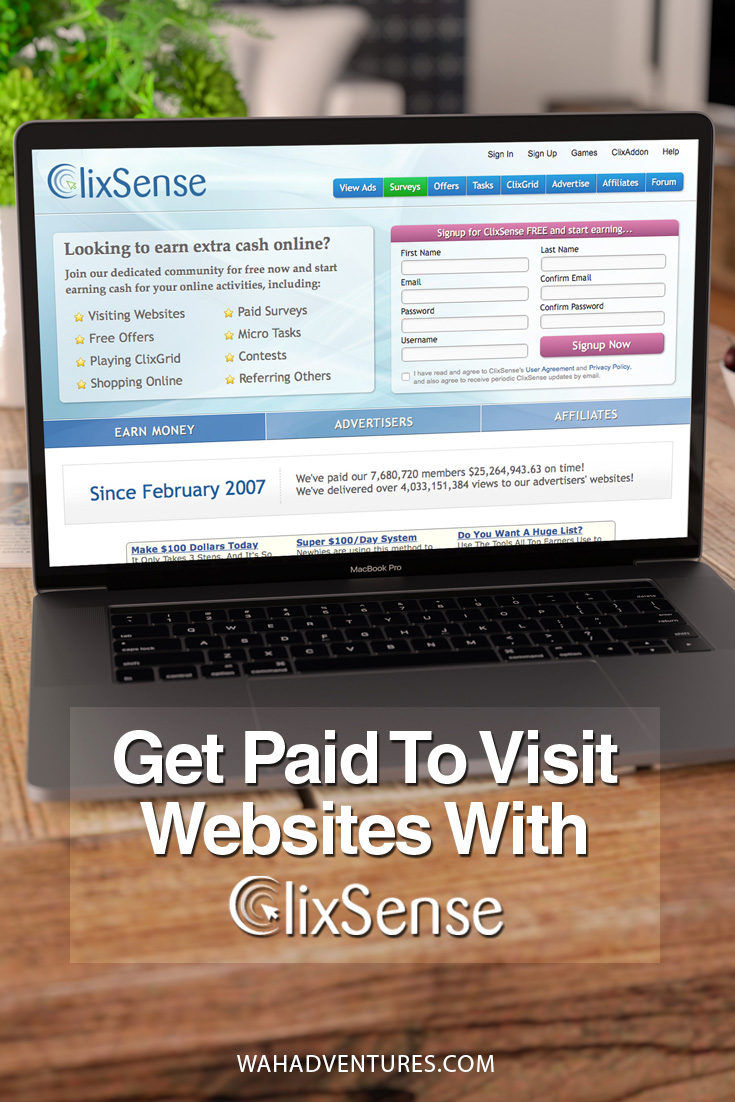 ClixSense is a website that provides people with a variety of ways to make extra money online.
Need Easy Extra $350+/Month For Free?
But even with this concept in mind, people will have questions with regards to how well it works.
This includes wondering if it's legit or if it is a scam.
While ClixSense has a number of intriguing points in terms of its use, it is still a flawed site.
It is a necessity to look at all the key points associated with the site and to see if it is worthwhile for you to see.
You should look properly at how this works so you will get a clear idea of what to expect out of the page.
Company Background
ClixSense is a website that was formed in 2007.
According to the official website, ClixSense is based out of Hampstead, North Carolina.
Strangely enough, the specific street address is located in a suburban neighborhood outside Wilmington but not too far from Topsail Beach.
This does create a bit of concern especially since there are no phone numbers listed on the site.
The key part of the site is that it is a PTC site.
That is, it is a Pay To Click site that will pay you for completing a variety of tasks online.
It offers a variety of things for you to do each day.
What People Say About It
Reviews for ClixSense have been relatively mixed.
Sitejabber gave the site a 3.5-star rating out of 5 stars based on a little less than forty reviews as of early March 2017.
Some customers say that they can get quite a bit of money each day but others feel that the site pays hardly anything for the effort they complete.
Need Easy Extra Cash?
Pinecone Research, a leading name in online survey panel honesty, absolutely guarantees $3 cash for every survey you complete!
Take advantage of their time limited New Membership drive and register NOW. Join today: 100% free!


How to Sign Up
To sign up, you will have to go to the main website and then click on the Sign Up link.
You will have to enter in your first and last name, your email and your username.
This is free to handle but you might have a better shot with making money if you pay extra to get a Premium membership for the site.
You will get access to more functions on the sit plus added bonuses for commissions you generate.
It will cost $17 per year to use the Premium membership service.
Who Can Sign Up?
People 16 years of age or older can sign up to use the site.
This is available primarily to American residents but it can also be used by international clients where allowed by law.
Details on which specific countries are accepted aren't listed by the site though.
Most major countries should be able to sign up though.
The Tasks section lists users that come from a variety of countries including the United Kingdom, Brazil, India, Italy, Canada and Indonesia.
Only one account can be used in each household.
This is to ensure that the website system is kept under control and that people don't abuse the system.
What Options Are There For Making Money?
There are many ways how people can make money off of the site:
People can take surveys on the site. These are provided by a variety of websites like Speak Up, LiveSample and Global Testmarket. Some places allow you to take as many surveys in a day as you want although the length of each survey, the payouts involved and whether you can qualify will vary by each option.
You can also view ads on the site. Many of these advertisements are about 30 to 60 minutes in length and are dedicated to highlighting a variety of products and services.
The ClixOffers section gives you information on tasks you can complete from a website of websites. The details on what you can do from the many partners on this section will vary each day. Some of these functions involve surveys. Others require you to download and use certain apps or programs. These should be checked carefully though so they can be used safely without problems.
You can also complete tasks through the Tasks section. This entails working to review articles and other bits of online content or even with finding items online.
ClixGrid is a game that you can play to earn money. You can click somewhere on the picture to potentially win up to $10. You will have to watch a sponsor's video beforehand to see if you win. You will only have a limited number of clicks within a period of time. Premium members get more clicks to work with.
How Are You Paid?
You will be paid money that will go into your ClixSense account.
This is useful in that every action you complete on your account will be covered by the site.
Still, you will have to complete the individual requirements involved with each task that is available.
The process for getting paid can vary based on what you complete.
Sometimes you can get the money for your actions in about a few days.
In other cases it can take weeks for your work to be processed depending on what you had been doing.
How Much Will You Get?
The amount of money you will get will vary based on what you do.
The problem though is that it can take a while for you to actually get money. For instance:
The amount of money you'll get on each survey will vary based on length. You might end up getting $1 for completing a survey that takes at least fifteen minutes to complete. There's no real consistency in terms of what you can get.
You will only get a penny or two for each advertisement you view. It takes 30 to 60 seconds to watch an advertisement.
You can earn varying amounts of money for each task you complete but you will typically get less than a dollar for each one. This is regardless of how much time it takes for you to complete those tasks.
While you could win $10 on a single click on ClixGrid, you are more likely to earn just a few pennies on each click.
Special Bonuses
You may be eligible to get special bonuses depending on how much work you complete.
While on the Tasks section, you can get a $5 bonus for every $50 in completed tasks on your profile.
You can also participate in a weekly contest to potentially win up to $50 through this section.
Cashing Out Your Money
You can get your money cashed out through one of many different online payment systems.
These include Payza, Skrill, Neteller and Tango Card.
You will have to get a proper account with one of these set up just to use it.
It can take several business days for you to get the money off of it too.
Handling Referrals
The real potential for you to make money through the site is by referring other people to it.
Earn Everything… nearly!
Join Opinion Outpost, one of the few faithful and honest survey panels and earn cash and gift cards for your opinion. Stack your points and redeem them: Simple! No hidden fees and completely free!


You can refer people to different products through the site with referral links.
You can use the Advertise or Affiliates sections of the site to get special links to place on your website to refer people to products for sale.
This works provided that you have a blog or other website you can add these on.
You can get a referral bonus of 10% up to $1 per purchase with an annual limit of $100.
Premium members get 10% up to $2 per purchase with no limits.
You can also get other people to use the site.
This will provide you with special referral bonuses like $1 after your referral client earns $10 or $2 after the first $5 if you are a Premium member.
Privacy Keys
The greatest concern with regards to the site is that you might have to download certain programs to use for a while just to be paid.
While this is often done as a means of testing programs, you have to be cautious in any situation.
This is to see that you're using a program that is safe and will not harm your computer or other device that you download something onto.
Fortunately, there have been no noted signs of information being stolen or used in any way.
The site is at least protective of the data that people send in.
Is This Worth Your Time?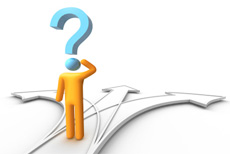 In summary, while it is true that the options for making money on ClixSense are varied, it can be a challenge to get enough money.
The options available for use don't pay as much as you might wish.
It is often a challenge to get paid properly.
You might also have an easier time with getting paid if you have a Premium membership on the site.
You can easily sign up for the service and get going rather quickly.
Even so, ClixSense is not necessarily the best place to make money at when it comes to trying to get it quickly.
You must spend a bit of time trying to get everything to work for you but make sure you at least look carefully to see how it may work.
Official site: www.clixsense.com
Related Posts:
Earn Everything… nearly!
Join Ipsos iSay, one of the few Faithful and Honest survey panels and earn prizes, gift cards and donations. Stack your points and redeem them: Simple! No hidden fees and completely free!