20 Side Hustles That Pay Weekly
Updated on: by Amy Kennedy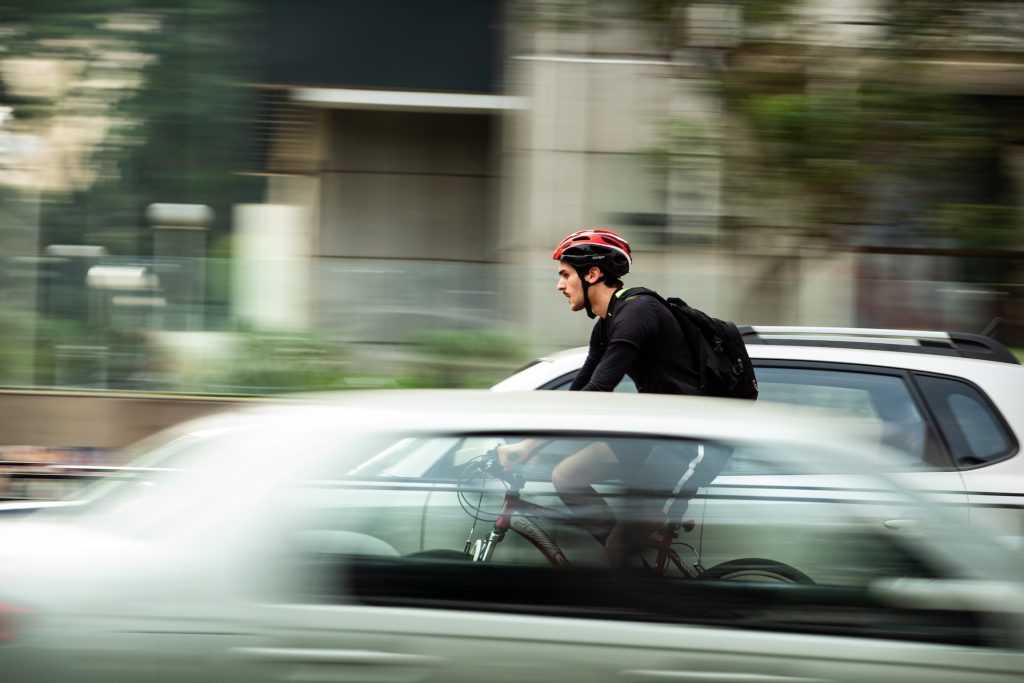 Side hustles have become a popular way to supplement income and achieve financial goals in the current world.
What's even more enticing is the prospect of side hustles that pay weekly, offering a consistent stream of extra income.
In this guide, we'll explore 15 side hustle opportunities that provide weekly payouts, allowing you to boost your finances regularly.
1. Gig Economy Apps
The Rise of Gig Economy Apps
The gig economy has witnessed a surge in recent years, with apps like Uber, Lyft, and food delivery services like DoorDash dominating the market. These platforms offer drivers and couriers the chance to earn money on their own schedules.
Drivers can often cash out their earnings daily or weekly, providing a flexible way to generate income.
Flexibility and Income Potential
One of the primary advantages of gig economy apps is the flexibility they offer. You can choose when and how often you work, making it an ideal option for those with varying schedules.
Additionally, some drivers earn substantial amounts, especially during peak hours or in high-demand areas. While it's important to consider expenses like fuel and vehicle maintenance, many find the income generated worthwhile.
Getting Started
To get started, sign up as a driver or courier on the app of your choice. You'll typically need to meet certain vehicle and age requirements.
Once approved, you can start accepting ride requests or food delivery orders. Remember to track your earnings and expenses for tax purposes, as gig work often involves independent contractor status.
2. Freelance Writing
Weekly Income from Freelance Writing
Freelance writing offers a consistent source of weekly income for those with a knack for words. Many content platforms and websites pay writers on a weekly basis, providing an opportunity to earn money from the comfort of your home.
Writers can find work in various niches, from blog posts and articles to product descriptions and marketing materials.
Content Platforms and Weekly Payments
Websites like Upwork, Fiverr, and Contently connect freelance writers with clients seeking content services. These platforms often facilitate weekly payments, ensuring that writers receive their earnings promptly.
Tips for Freelance Writers
To succeed in freelance writing, build a strong portfolio, and tailor your services to a specific niche or industry. Effective communication with clients and meeting deadlines are essential.
As you establish a reputation, you can command higher rates and secure long-term clients, contributing to a steady stream of weekly income.
3. Online Surveys and Market Research
Participating in Paid Online Surveys
Engaging in paid online surveys and market research is an accessible way to earn weekly income. Websites such as Swagbucks and Survey Junkie offer opportunities to share your opinions on various topics in exchange for rewards, including cash or gift cards.
Weekly Payouts and Strategies
Many survey websites provide weekly payouts, allowing you to accumulate earnings rapidly. To maximize your earnings, sign up for multiple survey platforms, complete profile surveys to receive more targeted opportunities, and set aside dedicated time for survey participation.
Be cautious of scams and only use reputable survey sites.
Focus Groups and Higher Earnings
In addition to surveys, you may qualify for paid focus groups, which offer higher payouts for in-depth discussions about specific products or services. While these opportunities may be less frequent, they can significantly boost your weekly income when available.
4. Remote Customer Service
The Demand for Remote Customer Service
Remote customer service jobs have gained popularity as businesses seek cost-effective ways to provide support. Many companies hire remote customer service representatives, offering the benefit of weekly paychecks.
This arrangement allows you to assist customers from the comfort of your home.
Finding Remote Customer Service Jobs
To find remote customer service opportunities, browse job listings on websites like Remote.co and FlexJobs. Remote call center positions and customer support roles often come with weekly or bi-weekly pay schedules.
Prior customer service experience and excellent communication skills are valuable assets in this field.
Excelling in Remote Customer Service
Success in remote customer service roles requires effective communication, problem-solving abilities, and the ability to handle diverse customer inquiries.
Invest in training and certifications to enhance your skills and make you a more competitive candidate for these positions.
5. Content Creation on YouTube
Monetizing Your YouTube Channel
Content creation on YouTube offers the potential for a consistent income stream. While YouTube typically pays creators on a monthly basis through AdSense, additional revenue streams can provide weekly payouts.
These include sponsorships, merchandise sales, and direct viewer contributions.
Building a Successful YouTube Channel
To succeed on YouTube, identify your niche and create engaging content that resonates with your target audience. Consistency is key—upload videos regularly to maintain viewer engagement.
As your channel grows and accumulates subscribers, you can explore various monetization options to enhance your weekly income.
Affiliate Marketing on YouTube
Many YouTubers supplement their earnings through affiliate marketing. By promoting products or services relevant to your content, you can earn commissions on sales generated through your unique affiliate links.
This approach allows you to earn weekly payouts from affiliate programs.
6. Affiliate Marketing
Choosing Your Niche
Affiliate marketing can be a lucrative side hustle with weekly payouts. Select a niche aligned with your interests and expertise. Your knowledge and passion for the niche will shine through in your marketing efforts.
Content Creation and Promotion
Create valuable content, such as blog posts, videos, or social media posts, to promote affiliate products. Ensure your content offers genuine value to your audience while subtly encouraging them to make a purchase.
Transparency is essential—disclose your affiliate relationships to build trust with your audience.
Monitoring and Optimization
Track your affiliate marketing performance and optimize your strategies to increase earnings. Leverage analytics tools to understand what's working and what needs improvement.
Experiment with different approaches to identify the most effective ones for weekly payouts.
7. Stock Photography
Earning Weekly Royalties
Stock photography allows photographers to earn royalties each time their photos are downloaded. While payouts from stock photography platforms typically occur monthly, the frequency can increase as your portfolio grows.
Building a Portfolio
To get started in stock photography, build a diverse portfolio of high-quality images. Focus on popular themes and subjects that have commercial value.
Platforms like Shutterstock and Adobe Stock are reputable options for showcasing and selling your work.
The Potential for Weekly Earnings
As your portfolio expands and gains visibility, you'll likely experience more frequent downloads. This can result in weekly or bi-weekly payouts, offering a steady stream of income for your photography passion.
8. Virtual Assistance
Weekly Income for Virtual Assistants
Virtual assistants offer administrative and support services to businesses and entrepreneurs. Many VA positions come with weekly pay schedules, providing a steady source of income.
Tasks may include email management, data entry, scheduling, and more.
Finding Virtual Assistant Gigs
Websites like Virtual Assistant Jobs and Time Etc connect virtual assistants with clients seeking their services. Create a compelling profile highlighting your skills and experience to attract potential clients.
Tips for Success
To excel as a virtual assistant, excellent organizational and communication skills are crucial. Deliver high-quality work, meet deadlines, and maintain professionalism.
Building strong client relationships can lead to long-term, weekly-paying clients.
9. Dog Walking and Pet Sitting
Pet Care as a Weekly Side Hustle
Offering pet care services such as dog walking and pet sitting can generate weekly income. Many pet owners seek reliable caregivers to attend to their pets while they're at work or traveling.
Platforms for Pet Care
Websites like Rover and PetSitter.com connect pet sitters and dog walkers with pet owners in need of their services. These platforms facilitate bookings, payments, and communication between pet caregivers and clients.
Earning Potential
Earnings from pet care services can vary based on factors like location and services offered. Building a solid reputation, offering exceptional service, and providing additional services like pet grooming or training can boost your weekly income.
10. Online Tutoring
Weekly Payments for Online Tutors
Online tutoring platforms offer a flexible way to earn weekly income by assisting students in various subjects. Tutors can set their schedules and rates, allowing for customization.
Platforms for Online Tutoring
Websites like Chegg Tutors and Tutor.com connect tutors with students seeking help. Create a profile showcasing your expertise and availability.
Specializations and Earnings
Specializing in specific subjects or language teaching can lead to higher hourly rates. As you accumulate students, your weekly income can become more predictable and substantial.
11. Blogging
Monetizing a Blog for Weekly Income
Blogging offers the potential for weekly income through various monetization methods, including affiliate marketing, sponsored posts, and display advertising.
Content Creation and Promotion
Consistently create high-quality, engaging content that resonates with your target audience. Utilize search engine optimization (SEO) techniques to attract organic traffic and maximize your earnings.
Diversifying Income Streams
To achieve weekly payouts from blogging, diversify your income streams. Partner with affiliate programs that offer weekly commissions and actively seek sponsored opportunities.
12. E-book Publishing
Publishing E-books for Weekly Royalties
E-book authors can earn royalties on a weekly basis through self-publishing platforms like Amazon Kindle Direct Publishing (KDP).
Writing and Promoting E-books
Write and publish e-books in genres you're passionate about. Promote your e-books through social media, blogging, and email marketing to boost sales and weekly royalties.
Earning Potential
The income from e-book publishing can vary based on factors like book quality and marketing efforts. As your e-book library grows, your weekly earnings can become more substantial.
13. Virtual Call Centers
Remote Customer Service with Weekly Pay
Virtual call centers hire remote customer service representatives and often provide weekly paychecks.
Finding Virtual Call Center Jobs
Search for virtual call center job listings on websites like Remote.co and FlexJobs. Tailor your resume to highlight relevant skills and customer service experience.
Training and Skills Enhancement
Invest time in training and improving your customer service skills. Courses and certifications can make you a more competitive candidate for remote customer service positions.
14. App-Based Task Jobs
Task-Based Earnings
App-based task platforms like TaskRabbit and Gigwalk connect individuals with tasks and gigs in their local area. Completing these tasks can result in weekly payouts.
Maximizing Earnings
To maximize your earnings, efficiently complete tasks that match your skills and availability. Consider tasks such as furniture assembly, grocery shopping, or small home repairs.
Building a strong reputation for reliability can lead to repeat clients and weekly income.
15. Online Consulting
Opportunities in Online Consulting
Online consulting offers the opportunity to share your expertise and advice with clients seeking guidance in various niches, such as business, health, or personal development. Many consultants secure weekly paying clients.
Establishing an Online Consulting Business
Define your niche and expertise, then create a professional online presence through a website or social media. Networking and building credibility in your field can attract clients who value your insights and are willing to pay for your services on a weekly basis.
16. Podcasting
Podcast Monetization
While podcasting typically generates revenue through sponsorships and advertising on a monthly or quarterly basis, additional income streams like listener donations can provide weekly payouts.
Building a Successful Podcast
To succeed in podcasting, create compelling, niche-specific content that resonates with your target audience. Engage with your listeners and encourage them to support your show through platforms like Patreon.
17. Mystery Shopping
Earnings from Mystery Shopping
Mystery shopping involves evaluating businesses and providing feedback on your experiences. Many mystery shopping companies offer weekly or bi-weekly compensation for completed assignments.
Getting Started as a Mystery Shopper
Research legitimate mystery shopping companies, like BestMark, and sign up as a shopper. Carefully follow instructions and provide detailed feedback to maintain your reputation and secure consistent weekly gigs.
18. Social Media Management
Weekly Income from Social Media Management
Managing social media accounts for businesses and individuals can result in weekly income. Clients often seek professionals to maintain their online presence and engage with their audience.
Building a Social Media Management Business
Develop a portfolio showcasing your social media expertise. Use platforms like Upwork and Freelancer to find clients. Consistent posting, engagement, and analytics tracking can lead to weekly-paying clients.
19. Online Data Entry
Data Entry as a Weekly Side Hustle
Online data entry positions are widely available and can offer weekly compensation. Data entry involves inputting information into digital databases or spreadsheets.
Finding Data Entry Opportunities
Browse job boards and freelancing platforms for data entry job listings. Attention to detail and accuracy are essential skills for this role. Secure clients who provide regular data entry tasks to ensure weekly income.
20. Stock Trading
Weekly Trading Income
For those with an interest in finance and investments, stock trading can result in weekly profits. Day trading and swing trading strategies can generate income on a frequent basis.
Learning and Strategy Development
Successful stock trading requires knowledge, risk management, and a well-defined strategy. It's essential to invest time in learning and practice before engaging in real-time trading. Platforms like Robinhood offer commission-free trading.
Conclusion
In this comprehensive guide, we've explored 20 diverse side hustle opportunities that offer weekly payouts. These options cater to various skills, interests, and financial goals.
Whether you're interested in gig economy work, creative endeavors like podcasting, or financial markets like stock trading, there's a side hustle suitable for you.
Remember that building a successful side hustle often requires dedication, continuous learning, and the willingness to adapt.
The consistent weekly income from these hustles can provide financial stability, help you achieve your goals, or simply allow you to explore new passions.
So, seize the opportunities presented by these side hustles and start boosting your weekly earnings today.
Related Posts: