13 Ways to Get Free Luxury Car Test Drives
Updated on: by Amy Kennedy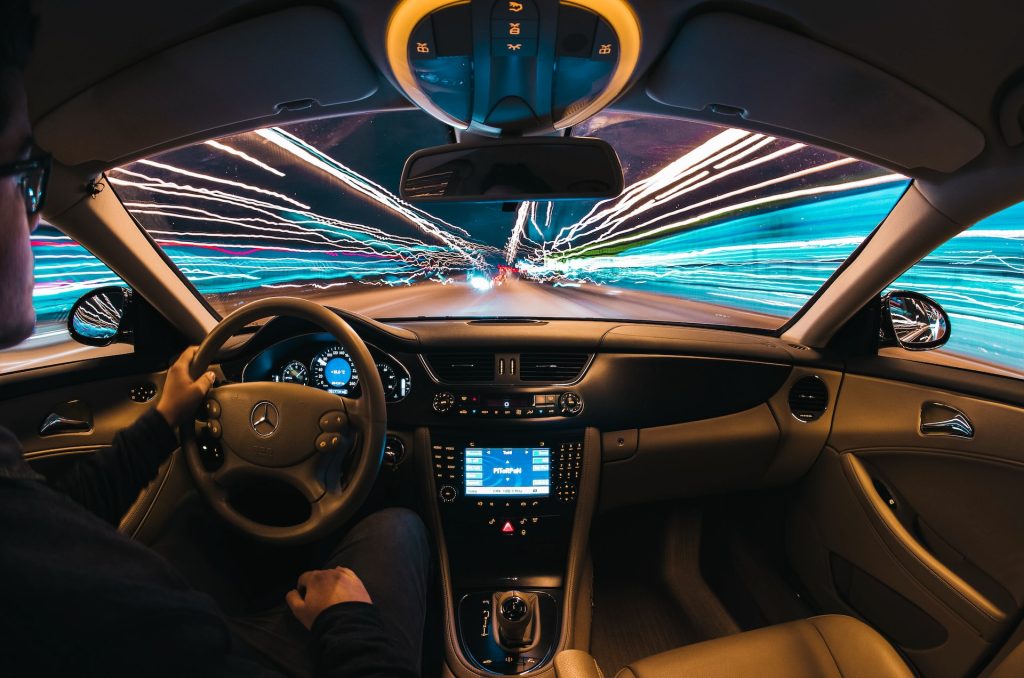 Luxury cars exude elegance, innovation, and performance, but their high costs can deter many from owning one.
Need Easy Extra $350+/Month For Free?
In this blog, discover 13 ingenious ways to enjoy the thrill of luxury car test drives, completely free of charge.
From dealership events to social media engagements, we have you covered on your journey to luxury behind the wheel.
13 Ways to Get Free Luxury Car Test Drives
1. Utilize Local Dealerships' Events
Local luxury car dealerships often host special events and promotions to attract potential buyers and showcase their latest models. These events provide a golden opportunity for car enthusiasts to experience the luxury and performance of their dream cars through free test drives.
Here's how you can make the most of these events:
Monitor Dealership Websites and Newsletters
Regularly visit the official websites of luxury car dealerships in your area. Look for dedicated event pages or calendars where they announce upcoming test drive events.
Additionally, subscribing to their newsletters can keep you informed about exclusive offers and events, including free luxury car test drives.
Register Early for Exclusive Test Drive Events
Some luxury car dealerships may require registration or RSVPs for their exclusive test drive events. Make sure to sign up early as spots for these events might be limited.
By registering promptly, you increase your chances of securing a spot for the test drive of your preferred luxury car model.
Build a Positive Relationship with Sales Representatives
Engage with the sales representatives at the dealership and express your genuine interest in their luxury cars. Building a positive rapport with them might put you on their radar for future test drive opportunities.
Salespeople often remember enthusiastic potential buyers and might extend invitations to special events.
Remember that dealerships benefit from potential customers test driving their luxury cars, as it increases the likelihood of making a sale.
Approach the test drive with respect for their time and the vehicle, and keep in mind that they may expect serious interest in the possibility of purchasing a luxury car in the future.
2. Sign Up for Manufacturer's Test Drive Promotions
Luxury car manufacturers often run promotional events to introduce their latest models to potential buyers. Signing up for these promotions can offer you the chance to experience the pinnacle of automotive engineering with a free luxury car test drive.
Follow these steps to maximize your opportunities:
Subscribe to Manufacturer Newsletters
Stay informed about the latest developments and test drive promotions by subscribing to newsletters from luxury car manufacturers. These newsletters often include exclusive invitations to test drive events, giving you a front-row seat to the latest innovations and features.
Need Easy Extra Cash?
Pinecone Research, a leading name in online survey panel honesty, absolutely guarantees $3 cash for every survey you complete!
Take advantage of their time limited New Membership drive and register NOW. Join today: 100% free!


Explore Official Manufacturer Websites
Frequently check the official websites of luxury car manufacturers for any announcements regarding test drive opportunities. Many manufacturers have dedicated sections for promotions and events, where you can register for upcoming test drives.
Visit Authorized Showrooms
Head to authorized luxury car showrooms in your area and inquire about any ongoing or upcoming test drive events. The showroom staff can provide valuable insights into test drive schedules and help you register for these experiences.
3. Follow Social Media Channels of Luxury Car Brands
Luxury car brands actively engage with their audience on social media platforms, offering glimpses of their stunning vehicles and exciting events.
By following their social media channels, you can open the door to exclusive test drive opportunities.
Engage with Brand Content
Like, share, and comment on posts from luxury car brands to show your enthusiasm for their products. Brands often take notice of engaged followers and may invite them to participate in test drive events.
Participate in Social Media Contests
Keep an eye out for contests hosted by luxury car brands on their social media pages. Participating in these contests might reward you with a coveted free luxury car test drive experience.
Stay Updated with Stories and Live Events
Luxury car brands occasionally announce impromptu test drive events through their Stories or live streams. Make sure to follow these updates closely and be ready to seize the opportunity when it arises.
4. Engage with Automotive Influencers and Bloggers
Automotive influencers and bloggers wield significant influence in the car industry and often collaborate with luxury car brands. Engaging with these influencers can lead to exciting test drive opportunities.
Follow Influencers on Multiple Platforms
Identify popular automotive influencers and bloggers on platforms like YouTube, Instagram, and Twitter. Follow them to receive updates on their latest collaborations and potential test drive events.
Participate in Collaborative Events
Some automotive influencers and bloggers organize collaborative events with luxury car brands. By actively participating in their events or campaigns, you increase your chances of getting selected for a free luxury car test drive.
Engage Meaningfully with Influencers
Interact with influencers by leaving thoughtful comments and sharing their content. Genuine engagement can capture their attention and put you in the running for exclusive test drive opportunities.
5. Participate in Online Contests and Giveaways
Keep an eye out for online contests and giveaways organized by luxury car brands or automotive websites. Participating in these contests can present you with an opportunity to win a free luxury car test drive.
Share the contests with your friends and followers to increase your chances of winning.
Follow Luxury Car Brands on Social Media
Follow luxury car brands on various social media platforms to stay updated on their contests and giveaways. Brands often host these events to engage with their audience and attract new enthusiasts.
Engage Actively in Contest Requirements
Some contests may require participants to share creative content or answer specific questions. Put your best foot forward and participate wholeheartedly, showcasing your passion for luxury cars.
Share and Spread the Word
Encourage your friends and followers to participate in the contests too. By sharing the contest details, you not only increase your chances of winning but also foster a sense of community among fellow luxury car enthusiasts.
6. Attend Auto Shows and Exhibitions
Luxury car brands frequently showcase their latest models at auto shows and exhibitions. Attend these events to get up close and personal with the cars you admire.
Some exhibitions may even offer test drive opportunities for visitors, allowing you to experience the luxury and performance firsthand.
Check Local Event Calendars
Look for upcoming auto shows and exhibitions in your area that feature luxury car brands. Websites or event directories can help you find these gatherings.
Arrive Early and Be Prepared
Arriving early at the event gives you better chances of securing a test drive slot. Bring a valid driver's license and any other necessary documents to ensure you're ready to participate.
Network with Brand Representatives
Engage with brand representatives at the event to express your interest in test driving their luxury cars. Building connections might lead to unexpected opportunities for a free test drive.
7. Collaborate with Local Car Clubs
Join local car clubs that focus on luxury and exotic cars. These clubs often organize events, including test drives, for their members.
Networking with fellow car enthusiasts and club members may provide you with exclusive opportunities to test drive luxury cars at no cost.
Find and Join Local Car Clubs
Search online or inquire at luxury car dealerships for information on local car clubs. Many clubs have social media groups or websites where you can connect with them.
Attend Club Events and Meets
Participate actively in club events, meets, and gatherings. As you become an integral part of the community, you may be invited to join special test drive events arranged by the club.
Engage in Club Discussions
Engaging in discussions about luxury cars and test drives within the club community shows your passion for these vehicles. Such active participation might lead to invitations for exclusive test drive opportunities.
8. Leverage Referrals and Testimonials
Establish a relationship with salespeople and managers at luxury car dealerships. Referrals from satisfied customers or providing testimonials for their services may increase your chances of being offered a free luxury car test drive.
Show genuine interest in purchasing a luxury car in the future to enhance your credibility.
Connect with Salespeople
Be courteous and friendly when visiting luxury car dealerships. Engage in conversations with salespeople, expressing your admiration for their vehicles and willingness to consider a purchase.
Earn Everything… nearly!
Join Opinion Outpost, one of the few faithful and honest survey panels and earn cash and gift cards for your opinion. Stack your points and redeem them: Simple! No hidden fees and completely free!


Provide Positive Testimonials
If you have previous experience with the dealership's services or cars, consider providing positive testimonials. Satisfied customers may be considered for exclusive test drive opportunities.
Express Your Future Purchase Intentions
Let sales representatives know about your serious interest in potentially buying a luxury car in the future. Demonstrating genuine intent may encourage them to offer you a test drive experience.
9. Reach Out to Automotive Journalists and Reviewers
Connect with automotive journalists and reviewers in your area who may have access to luxury cars for test drives.
Engage with their content, express your interest in luxury cars, and inquire about any upcoming test drive opportunities they might know of or be organizing.
Identify Local Automotive Journalists
Search for automotive journalists and reviewers in your region through online publications, social media platforms, or by attending automotive events. Look for those who focus on luxury and exotic cars.
Engage with Their Content
Follow and engage with the content shared by these journalists and reviewers. Leave thoughtful comments, ask questions, and demonstrate your passion for luxury cars.
Express Your Interest in Test Drives
Reach out to them through social media, email, or other communication channels, expressing your enthusiasm for luxury car test drives. Politely inquire about any potential opportunities to experience these cars firsthand.
10. Explore Hotel and Resort Partnerships
Some luxury hotels and resorts have partnerships with car brands, offering exclusive experiences to their guests. Book a stay at these establishments to access test drive packages and enjoy the luxury of driving high-end cars during your vacation.
Research Luxury Hotel Partnerships
Look for luxury hotels and resorts that have partnerships with renowned car brands. Check their websites or contact them directly to inquire about any available test drive packages.
Book a Stay at Partnered Establishments
Plan a luxurious getaway at one of these partnered hotels or resorts. Along with your lavish accommodations, you may have the opportunity to enjoy a complimentary test drive experience.
Enjoy the Luxury Car Experience
Make the most of your stay and relish the opportunity to drive a high-end luxury car during your vacation. Capture the memories and indulge in the luxury and comfort of these premium vehicles.
11. Attend Exclusive Product Launches
Luxury car brands often organize exclusive product launches for their latest models. Keep an eye on their official websites or social media pages for announcements about such events.
By attending these launches, you might get a chance to test drive the newly unveiled luxury cars.
Follow Brand Updates
Monitor the official websites and social media accounts of luxury car brands for announcements about upcoming product launches. These launches often feature exclusive test drive opportunities for attendees.
Register or RSVP for Events
If the product launch requires registration or RSVPs, make sure to secure your spot early. Exclusive test drives may be limited, and early registration can increase your chances of participation.
Experience Cutting-Edge Luxury Cars
Enjoy the privilege of being among the first to test drive the brand's newest models. Revel in the innovation and sophistication of these cutting-edge luxury cars during the exclusive event.
12. Be Open to Unexpected Opportunities
Remain open to spontaneous opportunities for luxury car test drives. Sometimes, chance encounters, connections, or being at the right place at the right time can lead to incredible experiences.
Stay positive, keep networking, and seize any unexpected opportunities that come your way.
Be Proactive in Networking
Engage with automotive enthusiasts, dealership staff, and anyone with connections to luxury cars. Be open about your desire for a test drive, and you might be surprised by the opportunities that arise.
Stay Active in the Community
Join online forums, social media groups, and attend automotive gatherings to stay connected with fellow car enthusiasts. These interactions might lead to unexpected test drive invitations.
Embrace Spontaneity
Be ready to act on short notice if an unexpected test drive opportunity presents itself. Flexibility and a positive attitude can pave the way to unforgettable luxury car experiences.
13. Stay Persistent and Positive
Getting free luxury car test drives may require patience and perseverance. Remember to stay positive, maintain enthusiasm for luxury cars, and actively pursue the various opportunities available.
By staying persistent and optimistic, you increase your chances of fulfilling your dream of test driving a luxury car without spending a penny.
Set Realistic Expectations
Understand that securing free luxury car test drives may take time and effort. Be prepared to face some rejections, but stay focused on your goal.
Celebrate Small Wins
Acknowledge and celebrate any small victories or test drive opportunities that come your way. Each step forward brings you closer to the ultimate goal.
Keep the Dream Alive
Maintain your passion for luxury cars and the thrill of driving them. Your enthusiasm and dedication will undoubtedly attract unique opportunities for unforgettable luxury car test drives.
Conclusion
With determination and resourcefulness, you can indulge in the world of luxury automobiles without breaking the bank.
The 13 methods we've explored offer ample opportunities to experience extravagance firsthand.
So, take the wheel and embark on your quest for free luxury car test drives, and soon, you might find yourself cruising in the lap of luxury.
Happy driving!
Related Posts:
Earn Everything… nearly!
Join Ipsos iSay, one of the few Faithful and Honest survey panels and earn prizes, gift cards and donations. Stack your points and redeem them: Simple! No hidden fees and completely free!