20 Ways to Make Money with a Laptop
Updated on: by Amy Kennedy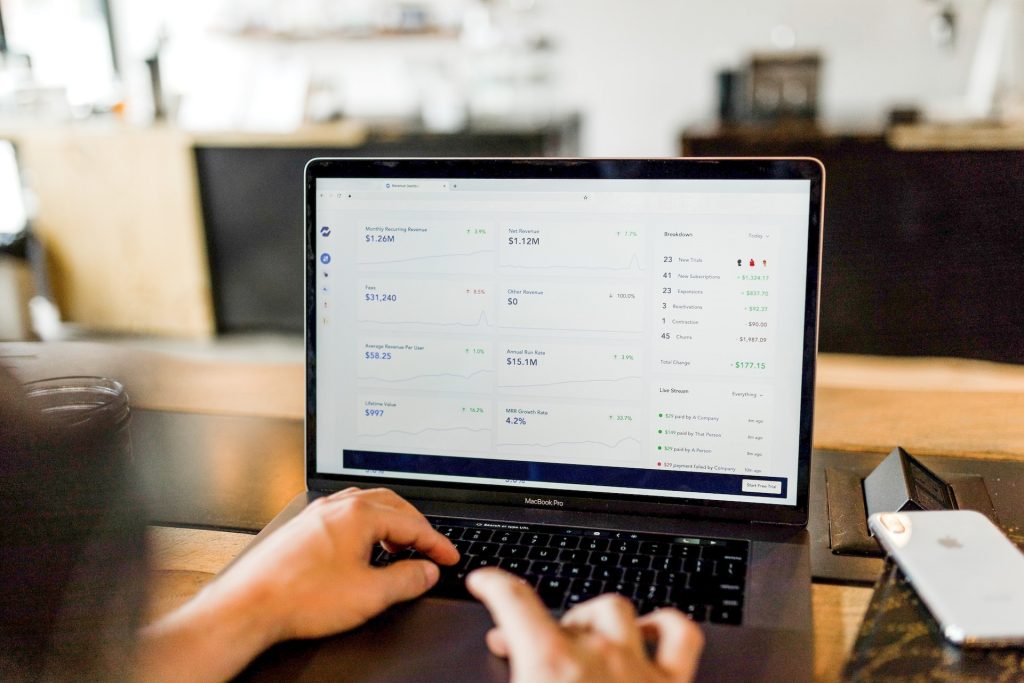 In today's digital age, your laptop can be a powerful tool not just for work or leisure, but also as a source of income.
Need Easy Extra $350+/Month For Free?
Whether you're looking to escape the confines of the traditional office, supplement your existing income, or embark on a full-fledged online career, there are numerous ways to make money with a laptop.
This guide unveils 20 practical and innovative methods that leverage the convenience and connectivity of your device to unlock your earning potential.
1. Freelance Writing
Content Creation
Freelance writing offers a plethora of opportunities for skilled writers to monetize their talent. Content creation spans a wide range of writing styles and formats, including blog posts, articles, web content, and more.
Freelance writers can collaborate with various clients and websites, producing high-quality written material that informs, entertains, or markets products and services. Platforms like Upwork and Freelancer serve as bustling marketplaces, connecting freelance writers with job listings tailored to their expertise.
Copywriting
Copywriting is the art of crafting persuasive and compelling text aimed at driving actions, be it making a purchase, signing up for a newsletter, or clicking on a link. Businesses heavily rely on skilled copywriters to create advertisements, marketing materials, product descriptions, and sales pages that resonate with their target audience.
Websites like Fiverr provide a platform for copywriters to showcase their services, attracting clients seeking persuasive and results-driven content.
E-books and Self-Publishing
For writers with a passion for long-form content, self-publishing e-books can be a lucrative avenue. Platforms like Amazon Kindle Direct Publishing (KDP) allow writers to publish their e-books and distribute them to a global audience.
You retain control over pricing and royalties, earning a percentage of each sale. With the right marketing strategy, e-books can generate passive income over time, making it an attractive option for freelance writers to showcase their expertise and creativity.
2. Graphic Design and Digital Artistry
Logo Design
Graphic designers can specialize in logo design, a crucial element of branding for businesses and startups. Websites like 99designs offer a platform for designers to connect with clients seeking professional logo designs.
Designers can participate in design contests or work directly with clients to create unique and impactful logos that represent their brand identity.
Digital Art Sales
Digital artists have the opportunity to sell their creations in various forms, from digital illustrations to digital paintings. Marketplaces like Etsy provide a platform for artists to showcase and sell their digital art to a global audience.
Buyers can purchase digital files, which they can then print and frame as artwork or use for various creative projects.
Print on Demand
Designing custom merchandise has become increasingly popular, and it's a great way for graphic designers to monetize their talent. Websites like Printful allow designers to create custom T-shirts, mugs, phone cases, and more.
You can upload your designs, and when customers place orders, Printful handles printing, packing, and shipping. Designers earn a profit from each sale without the need for inventory or fulfillment logistics.
3. Virtual Assistance
Administrative Tasks
Virtual assistants provide remote administrative support to businesses and entrepreneurs. This includes tasks such as email management, scheduling appointments, data entry, and document organization.
Need Easy Extra Cash?
Pinecone Research, a leading name in online survey panel honesty, absolutely guarantees $3 cash for every survey you complete!
Take advantage of their time limited New Membership drive and register NOW. Join today: 100% free!


Platforms like Time Etc connect virtual assistants with clients in need of these services. Virtual assistants play a crucial role in helping businesses run smoothly while allowing entrepreneurs to focus on core tasks.
Social Media Management
In the digital age, social media presence is vital for businesses to engage with their audience effectively. Virtual assistants with social media expertise can offer management services to small businesses and individuals looking to enhance their online presence.
Platforms like Buffer simplify social media scheduling and analytics, allowing virtual assistants to streamline their work and optimize clients' social media strategies.
Customer Service
Many companies hire remote customer service representatives to provide assistance to customers via email, chat, or phone calls. As a remote customer service representative, you can handle inquiries, resolve issues, and provide exceptional customer experiences without the need for a physical office presence.
This role suits individuals with excellent communication skills and a commitment to delivering top-notch customer service.
4. Online Tutoring
Subject Tutoring
Online tutoring offers a flexible way to share your expertise and help students excel in subjects you're knowledgeable in. Platforms like Chegg Tutors connect tutors with students seeking assistance in various subjects, including math, science, languages, and more.
Whether you're a math whiz or a language enthusiast, you can provide one-on-one tutoring sessions to students worldwide.
Language Instruction
If you're fluent in multiple languages, you can teach a foreign language online. Platforms like italki connect language learners with experienced language instructors.
Whether you're a native speaker or highly proficient in a foreign language, you can offer lessons, conversation practice, and language learning support.
Test Preparation
Assisting students in preparing for standardized tests is another lucrative tutoring opportunity. Websites like Varsity Tutors can connect you with students seeking guidance for tests like the SAT, ACT, GRE, or GMAT.
Help students develop test-taking strategies, review content, and build confidence in their test performance.
5. Course Creation
Online Courses
Creating and selling online courses on platforms such as Udemy or Teachable allows you to share your expertise in various fields with a global audience. You can develop courses on topics ranging from photography and digital marketing to coding and fitness.
These platforms provide tools to create, market, and sell your courses while reaching students worldwide.
Membership Sites
Building a membership site can provide a recurring income stream. Subscribers pay for access to exclusive content, tutorials, resources, or a community of like-minded individuals.
Membership site platforms like MemberPress simplify the process of setting up and managing your site. You can offer valuable content and foster a community while earning a steady income from your membership base.
Webinars and Workshops
Hosting webinars or workshops on topics you're knowledgeable about can be a profitable venture. You can use platforms like Zoom or WebinarJam to organize and promote your live online events.
Monetize your webinars by charging attendees a fee for access to your expertise, interactive sessions, and valuable insights.
6. Affiliate Marketing
Affiliate marketing is a popular way to earn commissions by promoting products or services through various channels. Here's how you can dive into affiliate marketing:
Affiliate Blogging
Creating a niche-focused blog or website is an effective way to engage with an audience interested in a specific topic. Your blog becomes a platform to share valuable content related to your niche and recommend relevant products or services.
By joining affiliate programs like Amazon Associates, you can include affiliate links within your blog posts. When readers click those links and make purchases, you earn a commission.
Social Media Promotion
Leveraging your social media presence is a dynamic way to engage with your audience and promote affiliate products or services. Share informative posts, reviews, and recommendations that resonate with your followers.
Platforms like ShareASale and CJ Affiliate provide access to a wide range of affiliate programs, allowing you to choose partnerships that align with your niche and audience.
Email Marketing
Building an email list is a powerful strategy for affiliate marketers. Regularly sending out newsletters or product recommendations to your subscribers allows you to nurture your audience and maintain engagement.
Embed affiliate links within your emails, directing recipients to products or services that match their interests. Effective email marketing tools like Mailchimp and Constant Contact enable you to design engaging campaigns and track your affiliate earnings.
7. Remote Consulting and Coaching
Remote consulting and coaching offer opportunities to share your expertise and guidance with clients seeking personal or professional development:
Business Consulting
Leverage your knowledge in areas such as marketing, finance, or management to offer business consulting services. Entrepreneurs and businesses often seek expert advice to improve operations, strategy, or profitability.
Websites like Clarity.fm connect consultants with clients seeking remote consultations, making it easier to offer your valuable insights.
Life Coaching
Becoming a certified life coach enables you to provide remote coaching sessions to clients aiming for personal development and guidance.
Through video conferencing platforms, phone calls, or even email exchanges, you can help individuals set and achieve goals, overcome challenges, and enhance their overall well-being.
Earn Everything… nearly!
Join Opinion Outpost, one of the few faithful and honest survey panels and earn cash and gift cards for your opinion. Stack your points and redeem them: Simple! No hidden fees and completely free!


Fitness Coaching
In the age of remote fitness, offering personalized fitness training and nutrition guidance is in high demand. Conduct video sessions through platforms like Zoom or use fitness apps to create workout plans and track progress.
As a remote fitness coach, you can assist clients in achieving their health and fitness goals from the comfort of your laptop.
8. Dropshipping and E-commerce
Dropshipping and e-commerce provide opportunities to sell products online without the need for inventory management. Here's how you can get started:
Dropshipping
Establishing a dropshipping business involves partnering with suppliers to sell products online. You select and promote products in your online store, but you don't physically hold the inventory.
When customers make purchases, your supplier handles shipping and fulfillment. E-commerce platforms like Shopify simplify the process of setting up your online store and integrating with suppliers.
Print-on-Demand
Designing custom merchandise, such as T-shirts, mugs, and phone cases, is a popular e-commerce option. With print-on-demand services like Printful, you create and upload your designs.
When customers place orders, Printful prints and ships the products directly to the buyers. This model allows you to offer unique products without the burden of inventory management.
Handmade Crafts
If you're crafty and enjoy creating handmade goods, platforms like Etsy provide a marketplace to sell your unique creations.
Whether it's handcrafted jewelry, artwork, or home decor, Etsy connects artisans with a global audience of buyers seeking one-of-a-kind items.
9. Stock Trading and Investing
Investing in stocks, cryptocurrencies, and peer-to-peer lending can be a lucrative way to grow your wealth:
Stock Market Trading
Stock trading involves buying and selling shares of publicly traded companies. Online brokerage accounts like E*TRADE offer access to various investment opportunities.
As a stock trader, you can build a diversified portfolio, trade individual stocks, ETFs, or mutual funds, and potentially earn through capital gains and dividends.
Cryptocurrency Trading
Exploring the world of cryptocurrencies offers opportunities for trading digital assets like Bitcoin and Ethereum. Platforms like Coinbase provide user-friendly interfaces for buying, selling, and trading cryptocurrencies.
Cryptocurrency trading can be a highly dynamic and potentially profitable endeavor, but it's essential to research and understand the market thoroughly.
Peer-to-Peer Lending
Participating in peer-to-peer lending platforms like LendingClub allows you to earn interest by providing loans to individuals or small businesses.
Lenders can diversify their investments by funding various loans and earn returns based on the interest and principal payments made by borrowers.
10. Remote Project Management
Project management skills are in demand, and you can offer your expertise in various capacities:
Project Management
Utilize your project management skills to oversee and coordinate projects for businesses. Tools like Asana and Trello assist in project management, allowing you to efficiently organize tasks, track progress, and meet deadlines.
Freelance Project Management
Consider offering freelance project management services on platforms like Toptal or Freelancer. Freelance opportunities allow you to work with different clients and industries, providing project management solutions tailored to their specific needs.
Virtual Project Management Teams
Assemble and lead virtual project management teams to handle complex projects for clients. By coordinating team members who work remotely, you can tackle large-scale projects and deliver results efficiently, all while leveraging your laptop and project management tools.
11. Podcasting
Create a Podcast
Starting your podcast on a niche topic you're passionate about can be a rewarding endeavor. Share your knowledge, insights, and engaging discussions with your audience.
Monetization options include sponsorships, affiliate marketing, and listener donations via platforms like Patreon, where your dedicated listeners can support your podcast financially.
Audio Advertising
As your podcast gains popularity, consider partnering with advertising networks such as AdvertiseCast to include sponsored ads in your episodes.
These ads generate revenue based on listener engagement and can provide a steady income stream as your podcast grows.
Offer Premium Content
Provide exclusive content or early access to episodes for paying subscribers. Platforms like Patreon enable you to create tiers of membership, allowing your most dedicated listeners to access premium content while supporting your podcast financially.
12. Digital Marketing and SEO Services
Search Engine Optimization (SEO)
Offering SEO services to businesses looking to improve their online visibility is a valuable skill. Tools like SEMrush and Moz assist in SEO analysis, keyword research, and website optimization.
By helping clients rank higher in search engine results, you can establish yourself as an SEO expert and build a client base.
Social Media Management
Managing and optimizing social media accounts for businesses enhances their online presence. Tools like Buffer simplify social media scheduling and analytics, allowing you to curate engaging content, monitor audience engagement, and strategize campaigns effectively.
Social media management services can cater to a range of clients seeking to grow their digital footprint.
Email Marketing
Creating and executing email marketing campaigns for clients is another valuable service. Platforms like Mailchimp and Constant Contact offer user-friendly email marketing solutions.
You can help clients build and segment their email lists, design eye-catching campaigns, and analyze performance metrics to drive customer engagement and sales.
13. App Development
Mobile App Development
Learning app development allows you to create mobile applications for Android and iOS devices. With millions of users worldwide, the app market offers significant potential for revenue.
You can monetize your apps through various channels, including upfront app sales, in-app purchases, and subscription models. Apps can serve a wide range of purposes, from productivity tools and games to niche-specific utilities.
Freelance App Development
Offering your app development skills on platforms like Toptal and Upwork provides access to a vast pool of clients seeking mobile app development services. Freelancing allows you to work on diverse projects, from creating custom apps for businesses to developing your app ideas.
It offers flexibility and the potential for high earnings based on project complexity and your expertise.
App Reskinning
App reskinning involves acquiring existing apps and giving them a fresh look and feel. You modify the app's design, graphics, and sometimes functionality to create a new, marketable version.
Once reskinned, you can publish these apps on app stores. This approach can save time compared to building apps from scratch and provides an opportunity to tap into trending app categories.
14. Remote Video Editing
Video Editing
Learning video editing software allows you to offer video editing services to a wide range of clients. Businesses, content creators, and individuals often require polished videos for various purposes, including marketing, entertainment, and education.
Video editing skills enable you to enhance video quality, add effects, and create engaging content.
YouTube Channel Editing
Specializing in editing videos for YouTube channels is a niche within video editing. YouTube creators are constantly looking to improve the quality and visual appeal of their content to attract more viewers and subscribers.
As a YouTube channel editor, you can collaborate with content creators, helping them create videos that stand out and engage their audience effectively.
Freelance Video Editing
Finding freelance video editing opportunities on platforms like Freelancer or Fiverr opens up a world of possibilities. Freelancing allows you to showcase your video editing skills and connect with clients seeking editing services.
You can work on a variety of projects, from short films and commercials to corporate videos and vlogs, all while having the flexibility to set your rates and choose projects that interest you.
15. Remote Data Entry and Transcription Services
Data Entry
Data entry services involve accurately inputting data into databases, spreadsheets, or other digital formats.
Businesses and organizations often require data entry support for tasks such as data migration, data cleansing, or digitizing records. Websites like Clickworker connect data entry professionals with job opportunities.
Transcription
Transcribing audio recordings or videos into written documents is a valuable skill. Transcription services are in demand across various industries, including healthcare, legal, and media.
Platforms like Rev provide a platform for transcribers to access transcription jobs. This work requires strong attention to detail and the ability to produce accurate transcripts.
Captioning
Providing closed captioning services for videos makes content accessible to a broader audience, including those with hearing impairments or those watching videos in noisy environments.
Captioning involves synchronizing text with audio or video content. As a captioner, you can contribute to making online content more inclusive and accessible.
16. Remote Software Development
Web Development
Offering web development services allows you to create and maintain websites using languages such as HTML, CSS, and JavaScript. Businesses and individuals seek web developers to build and optimize their online presence.
You can work on a wide range of projects, from designing responsive websites to developing e-commerce platforms.
Mobile App Development
Specializing in mobile app development involves creating applications for various platforms, including iOS and Android. Mobile apps have become essential tools for businesses to connect with customers.
Whether you're developing utility apps, games, or productivity tools, mobile app development offers opportunities for monetization through app sales, in-app purchases, and advertising revenue.
Freelance Platforms
Joining freelance platforms like Upwork and Freelancer allows you to find software development projects that match your expertise. Freelancing provides flexibility in choosing projects, working remotely, and setting your rates.
It's an excellent way to build a diverse portfolio and connect with clients seeking software development services.
17. Digital Illustration and Design
Digital Illustration
Creating digital illustrations and artwork offers a creative outlet for artists. You can provide illustrations for a wide range of purposes, including book covers, marketing materials, and digital art prints.
Marketplaces like Redbubble enable you to sell your designs as prints, stickers, apparel, and more.
Merchandise Design
Designing custom merchandise, such as T-shirts, posters, and phone cases, is another avenue for artists and designers. Print-on-demand services like Printful handle the production and shipping of merchandise featuring your designs.
You can build your brand and offer unique products to a global audience without the need for inventory.
Children's Book Illustration
Collaborating with authors to illustrate children's books and e-books is a specialized niche in the world of illustration. Children's book illustrations require creativity and the ability to convey stories visually, making them an essential component of children's literature.
18. Remote Project Management
Project Coordination
Assisting project managers in organizing and coordinating projects is an essential role in project management.
By using project management tools like Asana or Trello, you can help ensure that tasks are completed on time, resources are allocated efficiently, and projects stay on track.
Quality Assurance
Offering quality assurance and testing services involves assessing software or websites to ensure they meet quality standards and perform as expected.
Quality assurance professionals help identify and resolve issues, ensuring that the final product is of high quality and meets user requirements.
Remote Team Leadership
Leading remote teams for specific projects is a valuable skill in project management. As a remote team leader, you're responsible for overseeing tasks, setting deadlines, and ensuring deliverables are met.
Effective communication and leadership skills are essential to successfully guide remote teams.
19. Online Language Translation
Language Translation
If you're fluent in multiple languages, you can provide translation services for websites, documents, or video subtitles. Translation services are in demand for businesses looking to reach global audiences and expand their international presence.
Localization
Localization involves adapting products, services, or content to suit specific cultural and regional preferences. As a localization specialist, you can help businesses customize their offerings for different markets, ensuring that they resonate with local audiences.
Bilingual Content Creation
Creating content in multiple languages is essential for businesses seeking to connect with diverse audiences. Whether it's writing articles, producing marketing materials, or developing website content, bilingual content creators play a crucial role in content marketing strategies.
20. E-book Publishing and Self-Publishing
Write and Publish E-books
Writing and publishing e-books on platforms like Amazon Kindle Direct Publishing allow you to share your knowledge, stories, or expertise with a global audience.
E-books can cover a wide range of topics, from fiction and non-fiction to self-help and educational guides.
Promote E-books
Learning digital marketing strategies is essential to effectively promote your e-books. You can use social media, email marketing, and book promotion websites to reach potential readers and drive sales.
Building a loyal reader base can lead to consistent passive income from your e-books.
Collaborate on E-books
Partnering with other writers or experts to co-author e-books is a collaborative approach to e-book publishing.
By combining your knowledge and skills, you can create high-quality e-books that appeal to a broader audience. Sharing the profits from e-book sales can be a mutually beneficial arrangement.
Conclusion
The possibilities for making money with a laptop are virtually limitless.
From freelancing in various fields to capitalizing on the world of e-commerce, affiliate marketing, and more, you can transform your laptop into a versatile income-generating tool.
So, whether you're seeking financial freedom or just some extra cash, explore these 20 ways to harness your laptop's potential and embark on your journey to financial success.
Related Posts:
Earn Everything… nearly!
Join Ipsos iSay, one of the few Faithful and Honest survey panels and earn prizes, gift cards and donations. Stack your points and redeem them: Simple! No hidden fees and completely free!