What Is the Pell Grant?
Updated on: by Amy Kennedy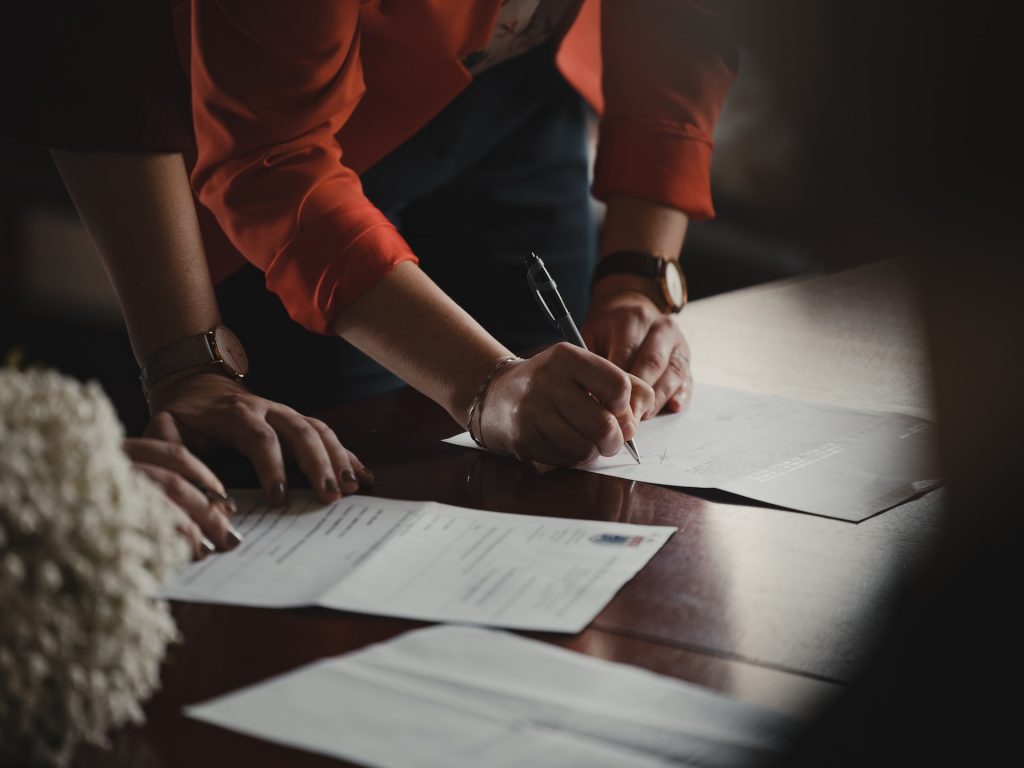 The Federal Pell Grant is a form of financial aid offered by the U.S. Department of Education to assist students in funding their college education.
It's a beacon of hope for students with financial need, opening the door to numerous educational opportunities.
This blog post delves into the ins and outs of the Pell Grant, offering valuable insights into its background, eligibility requirements, application process, and much more.
Background of the Pell Grant
The Inception of the Pell Grant
Born from the visionary mind of Senator Claiborne Pell, the Pell Grant was established in 1972 as a government initiative to assist low-income students in pursuing their higher education dreams. The senator firmly believed in the transformative power of education and sought to dismantle financial barriers hindering access to college education.
With the introduction of the Pell Grant, many students were offered an unprecedented opportunity to continue their studies beyond high school.
The Purpose and Goals of the Pell Grant
The Pell Grant's primary goal was to level the educational playing field. This grant emerged as a beacon of hope for underprivileged students who desired higher education but were impeded by financial constraints.
The intent was to ensure that every student, irrespective of their financial circumstances, could have access to the educational resources necessary to build a prosperous future. The grant sought to bridge the gap between ambition and reality, helping students transform their educational dreams into tangible achievements.
The Pell Grant Today
Fast forward to today, and the Pell Grant remains a vital pillar of educational support, upholding its original purpose. Serving millions of students across the United States, the grant provides essential financial assistance, thus making higher education more attainable for those who might otherwise be unable to afford it.
In an era where the cost of education is constantly on the rise, the Pell Grant continues to serve as a lifeline for students in need, proving the enduring value of Senator Pell's visionary initiative.
Who Is Eligible for the Pell Grant?
Core Eligibility Requirements
To qualify for the Pell Grant, there are a set of primary requirements that applicants must meet. Foremost, applicants must demonstrate a substantial financial need, which is determined by the information provided in the Free Application for Federal Student Aid (FAFSA).
In addition to this, applicants must be a U.S. citizen or an eligible noncitizen, with a valid high school diploma or a General Educational Development (GED) certificate, or have completed homeschooling at a high school level.
Further eligibility hinges on one's enrollment status. Applicants should be accepted or already enrolled as a regular student working towards a degree or certificate in an eligible program.
Finally, maintaining satisfactory academic progress in college or career school is crucial for continued eligibility.
Special Circumstances Impacting Eligibility
While the above conditions form the cornerstone of eligibility for the Pell Grant, there are certain circumstances that might influence your qualification.
These include factors like your criminal record, particularly if you have a conviction for a drug offense while receiving federal student aid. Being in default on a federal student loan can also limit your eligibility.
To help students navigate through these intricacies, the FAFSA4caster is a valuable tool. It provides an early estimate of your eligibility for federal student aid, including the Pell Grant, giving you a clearer understanding of potential aid even before applying.
Criteria for Part-Time Students and Reapplying
Even part-time students can be eligible for the Pell Grant, although the grant amount might be prorated based on enrollment status. Also, it's important to note that eligibility is not a one-time process.
Students must reapply each year to maintain their Pell Grant, as changes in financial circumstances can affect the eligibility and amount of the grant. The FAFSA should be completed annually for the next academic year to ensure continued aid.
The Application Process for the Pell Grant
Starting with the FAFSA
The journey towards applying for the Pell Grant begins with the Free Application for Federal Student Aid (FAFSA). This form is an integral part of the application process, as it compiles detailed information about your financial situation to ascertain your eligibility for various forms of federal student aid, including the Pell Grant.
Completing the FAFSA is a meticulous process that requires careful attention. You'll need to provide information about your (or your family's, if you're a dependent student) income, assets, and benefits.
Moreover, the number of family members attending college and the total number of people in your household will also be factored into the decision-making process.
Post Submission: What Happens Next?
After you've successfully submitted the FAFSA, it goes to the Department of Education for a comprehensive review. This involves a detailed analysis of the information provided, taking into account your financial situation and educational needs.
Once the review is completed, you'll receive a Student Aid Report (SAR), either via email or by mail. The SAR summarizes the data you submitted on your FAFSA and provides you with your Expected Family Contribution (EFC).
It's important to thoroughly review your SAR to ensure all information is correct. If you find any inaccuracies, you should correct them as soon as possible.
Understanding Your Pell Grant Eligibility
The SAR does more than provide a summary of your FAFSA application; it's also the first indicator of your Pell Grant eligibility. Your EFC, provided in the SAR, is used by your college to determine how much federal aid you are eligible to receive.
If you're eligible for the Pell Grant, your school will typically include the grant as part of your financial aid offer. Remember, each school may package their financial aid differently, so it's crucial to understand how much of your aid comes from the Pell Grant, how much from other grants or scholarships, and how much from loans, which need to be repaid.
It's always a good idea to consult with your school's financial aid office if you have any questions or need further clarification.
Amount of Aid from the Pell Grant
Determining Factors for Pell Grant Amount
The amount of aid a student can receive from the Pell Grant is not a fixed sum, but varies based on several important factors.
These determinants range from the Expected Family Contribution (EFC), which is calculated from the information you provide on your FAFSA, to the Cost of Attendance (COA) at your chosen educational institution.
Moreover, your enrollment status as a full-time or part-time student influences the grant amount. Whether you attend school for a full academic year or less also plays a crucial role.
For instance, students attending for a full academic year might receive more than those enrolled for a single semester.
Maximum Pell Grant Amount
The maximum amount awarded through the Pell Grant is subject to change each year. As of the 2023-2024 academic year, students can receive up to $6,495, although the exact amount may vary depending on individual financial circumstances and enrollment status.
Disbursement of the Pell Grant
Typically, the disbursement of the Pell Grant occurs directly through your school. The school applies the grant money towards your tuition, fees, room, and board, or other charges on your account.
This system ensures that your most pressing educational expenses are covered first.
Usage of Remaining Pell Grant Funds
After all institutional charges are covered, any remaining Pell Grant funds are returned to you. These funds can be used to cover other education-related expenses, such as books, supplies, transportation, or living expenses.
Remember, though, the purpose of these funds is to support your education. Using them wisely can help ensure your academic journey remains uninterrupted and your financial stress minimized.
Circumstances Leading to Pell Grant Denial
There are specific scenarios where a Pell Grant can be denied, even if a student meets the basic eligibility criteria. Understanding these circumstances can help applicants better navigate the financial aid process.
Insufficient Financial Need
The Pell Grant is specifically designed for students who demonstrate significant financial need. If the financial information you provide on your FAFSA indicates that your family can sufficiently contribute towards your education costs, you might not qualify for the Pell Grant.
Enrollment in a Non-Eligible Program
Not all programs of study qualify for the Pell Grant. To be eligible, students must be enrolled in a degree or certificate program at a participating school.
If your program is not eligible or your school does not participate in the Pell Grant program, your application could be denied.
Failure to Maintain Satisfactory Academic Progress
Students must maintain satisfactory academic progress (SAP) to continue receiving the Pell Grant. SAP typically involves maintaining a certain GPA and progressing toward degree completion at a pace that will allow you to finish within the maximum timeframe.
If you fail to meet these standards, your Pell Grant might be suspended.
Defaulting on Federal Student Loans
Students who have defaulted on a federal student loan may lose their eligibility for the Pell Grant. Until the default status is resolved—either through repayment, loan rehabilitation, or loan consolidation—your Pell Grant application can be denied.
Conviction for a Drug-Related Offense
Federal law stipulates that students who are convicted for a drug-related offense while receiving federal student aid may lose eligibility for the Pell Grant.
Eligibility can be reinstated if the student successfully completes a qualified drug rehabilitation program or the conviction is overturned or removed from the student's record.
Frequently Asked Questions about the Pell Grant
Can I Use the Pell Grant for Online Studies?
Yes, the Pell Grant supports students regardless of the format of their studies. It's designed to accommodate the changing landscape of higher education, and that includes online degree programs.
Whether you're attending classes in-person or online, the Pell Grant can help fund your educational journey.
Do I Have to Repay the Pell Grant?
One of the great advantages of the Pell Grant is that, unlike a student loan, it does not need to be repaid under normal circumstances. This feature makes it a highly sought-after form of financial aid for students needing assistance with their educational costs.
Can I Receive the Pell Grant alongside Other Scholarships?
Yes, the Pell Grant can be received in conjunction with other scholarships. The grant forms part of your total financial aid package, which can include federal, state, institutional, and private scholarships and grants, as well as work-study and student loans.
What If My Financial Situation Changes?
Changes in your financial situation should be reported as soon as possible. If your income changes significantly, you'll need to submit a revised FAFSA to ensure that your financial aid package accurately reflects your current situation.
Can Part-Time Students Apply for the Pell Grant?
Yes, part-time students are eligible to apply for the Pell Grant. However, it's important to note that the amount of aid awarded may be less than what a full-time student might receive, as the grant amount is influenced by your enrollment status.
How the Pell Grant Can Shape Your Future
The impact of the Pell Grant extends beyond the financial realm. For many students, it's the catalyst that enables them to pursue their academic dreams.
By removing financial obstacles, the Pell Grant offers a more level playing field, allowing students to focus on their studies rather than their finances.
The Pell Grant has been instrumental in enabling countless students to attend colleges and universities that may have otherwise been out of reach due to financial constraints. Consequently, this opens up a wealth of opportunities, including access to broader career paths and higher income potential.
In essence, the Pell Grant is more than just financial aid—it's an investment in your future.
Conclusion
The Pell Grant plays an instrumental role in making higher education accessible to students from low-income households.
Its impact on shaping the futures of countless students is immeasurable.
If you're a student struggling with the costs of higher education, consider exploring the Pell Grant as a potential resource.
Related Posts: