Is Photography the Perfect Work-At-Home Job for You? This Six-Figure Photographer Thinks it is
Updated on: by FStewart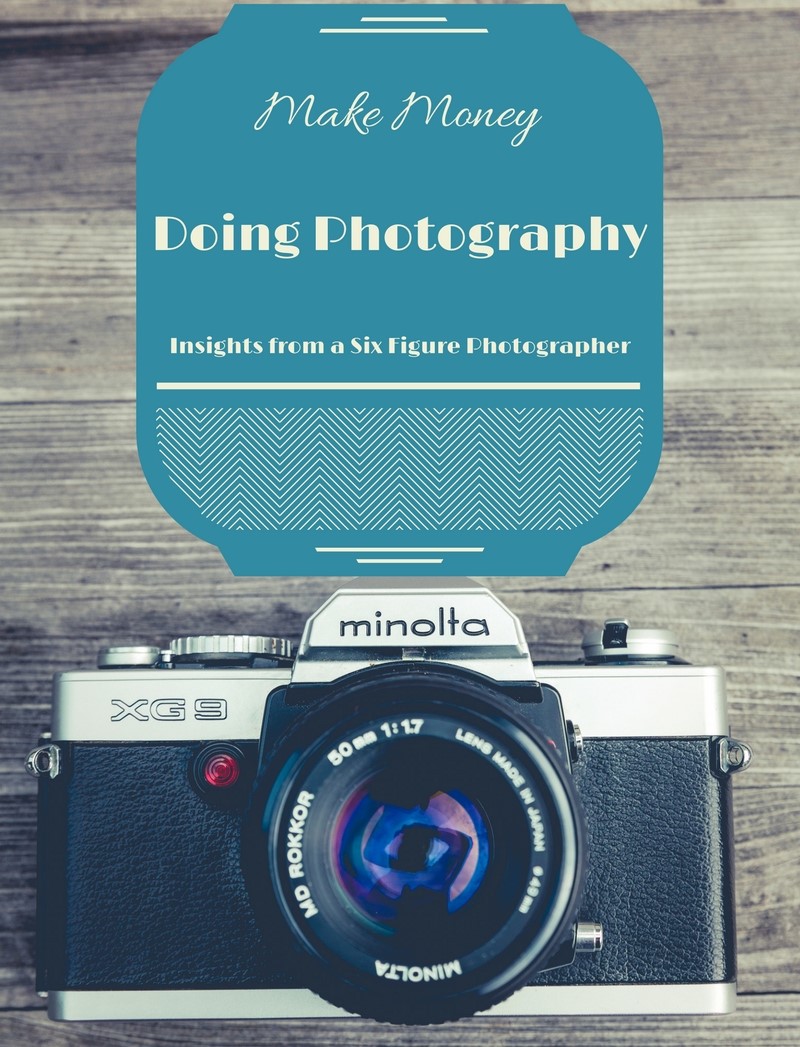 Have you ever wondered what it would be like to be a photographer? To set your own hours, create art out of everyday life, and make a nice salary to boot? Christian Grattan has just such a life. He's an NYC photographer who takes 3 months off a year, makes a hefty salary, and frequently hobnobs with the rich and famous.
The great thing about Christian is that he doesn't believe he's in some exclusive club that you can't join. He's passionate about helping people who want to work from home learn the ropes of the photography business. So, just to give you a glimpse into the life many of us only dream of, I asked Christian to answer a few questions I thought you might like to know.
Let's jump right in.
Hi, Christian. I know our readers are probably curious about who you are, so let's start with that. Who is Christian Grattan and what type of work do you do?
Christian: Hi. I'm a professional photographer out of NYC. I run my photo business from my apartment, and make full-time money (over $100,000 a year) from part time work (20 shoots a year). My clients have included Gucci, YSL, Moët et Chandon, and my work has been published in Vanity Fair, Glamour, and Women's Wear Daily.
My private clients include lots of millionaires and a handful of billionaires. I also have an online course that teaches, step-by-step, exactly how I would start making money from photography if I had to start from scratch with little technical experience.
(But, hey…don't be intimidated by my fancy client list. You don't have to have access to wealthy people in order to make great money in photography. You just need to know a few things about how to set up your photo business, and you're good to go.)
Can just anyone be a photographer, or does it take a specific personality type?
Christian: Anyone who loves taking photos is already off to a great start. If you enjoy connecting with people, you might be great at portrait photography. But don't think you have to be the life of the party to make this business work for you. I know people who are hugely introverted that have fantastic businesses shooting non-people subjects like still life and architecture.
There's seriously a niche of photography for every interest. Just off the top of my head, there are opportunities in food, portrait, landscape, product…you name it. I once got a job shooting yellow diamonds. Not regular diamonds — yellow diamonds. If you love something, and you can take a picture of it, then someone, somewhere is making money shooting that very thing right now.
You have said that photography is the perfect work-from-home job. Why do you think that is?
Christian: Almost any type of photography work can be done at least 95% from home, and if that's your goal, you can certainly choose a niche that allows that. But even some of the other niches that require some travel, such as wedding or event photography, can still be done mostly from home. I shoot events and only spend a handful of hours working on-site each month. The bulk of your work as a photographer is done on a flexible schedule and can be done anywhere. I have edited photos, done retouching, and answered emails on an airplane, on a train and at my desk at home. Your location is really up to you!
How much money can someone plan to make with photography?
Christian: The money's great! There is tons of money in photography if you know how to run your business. Most people don't run their businesses properly, which is why I created my course, Quick Start to Photo Cash. I was sick of talking with photographers who were having a hard time, but were also leaving thousands of dollars on the table! I believe every photographer can be hugely successful when given the right tools.
The great thing about this business is that people view photographs as investments. They value them and are willing to pay good money to have them done well.
What about someone who already has commitments, like a family or a full-time job? Is it possible for them to make money as a photographer?
Christian: Absolutely! The wonderful thing about photography is that you decide how much you want to work. If you only have enough time to work the business as a side hustle, that's great! If you want to work more, you can do that too.
Also, many types of photography are seasonal, so you can pick your niche based on what time of year you want to work.
How hard is it to become a professional photographer?
Christian: I know photography seems really intimidating, but it's not as hard as you might think to become a professional. I always suggest choosing a specialty people in your area are willing to pay for, and then get good at that. Or you can choose a niche like stock photography or shoot products that people send to you. You don't necessarily have to be limited to people in your area. Your market can literally be world-wide.
Trying to learn everything at once is overwhelming and there's really no need for it. There is a huge amount of technical information, but you only need to know enough to deliver a product that is valuable to your client. The most important thing is that you are doing something that you are passionate about. Passion shows up in your work.
What's one thing that people would be surprised to find out about photography?
Christian: I think people are surprised to find out that you can make thousands of dollars more on every photo shoot than your booking fee if you are running your business correctly. I teach my students how to create a large back-end sale after the shoot is done. This is one of my main secrets to earning six figures a year.
What is one thing you see newbies doing incorrectly when it comes to making money in photography?
Christian: First of all, we all start out here, so don't be embarrassed about being new. But the one thing I see a lot of new photographers focus too much on is the gear. I think a lot of people feel like they can't start making money because they don't have a $2500 camera with a $1200 lens.
This is just not true.
You can take amazing photos that people will be thrilled to pay you for, even if you gear is not top-of-the-line. So don't worry about the gear. Just make sure you know how to use what you have to deliver for your clients, and upgrade as you make more money. The key is being able to deliver photos your clients love.
What is something that stops people from making money in photography?
Christian: I know a lot of people think they have to know everything and be perfect before they start charging money.
You don't.

I have been a professional photographer for over 2 decades, and I learn something new from every shoot. I did practice my craft until I knew I could deliver consistent quality photos, but this doesn't take as long as you might think. I teach people how to get good at their niche, so that they are 100% confident in charging real money.
Most people are closer to making money from photography than they think.
What do you love about being a photographer?
Christian: I'd be lying if I said I didn't love the hours and the money. Who wouldn't? But for me, it's so much more than that. Being a photographer is super rewarding, especially when you take pictures of people. I really feel like I am impacting people's lives in a positive way.
Here's what I mean:
I can capture someone's beauty and change their self-concept in a powerful way.
I can give a family images they they will cherish throughout their entire lives. I have had clients come up to me years later and say how much they love the images, and how much more valuable they become to them as time goes by.
I can shoot products and still life images that have a huge impact on someone's business. The photograph of a product can make or break it in the marketplace. By creating a powerful image that makes that product a success, I can help a business owner achieve their dreams.
What is one secret that you have learned as a six-figure photographer?
Christian: It's this — competition is a myth. That's the secret. People hire you for your expertise, your skill and your energy. They can't get the same thing from anyone else.
In a lot of ways, photography is actually about capturing energy. First, it's the energy of light being captured on a sensor or film. Then, it's about capturing the energy between the subject and the photographer, even when the subject is an inanimate object.
Capturing the energy between you and your subject is unique, no one else can get exactly the same thing from them. This is why competition is a myth.
What one piece of advice would you give to a brand new photographer who is ready to start charging clients for their work?
Christian: Don't undercharge!
Just because you are new does not mean that you should charge a whole lot less. You're not getting paid for how long you have been doing it, you're getting paid for the results.

When I go to a bakery, I don't pay more money because the person who made my cupcake has been doing for 20 years. I pay more because it's amazing.

It's the same thing with photography. Just because you are new, does not mean that you should charge a fraction of the going rate. This will lower the value your work (and mine). If you can get the results, you should charge top dollar. And if you can't get the results, you should practice until you can.
If you love photography and have been thinking about monetizing your skills, or learning how to, do yourself a favor and visit Christian over at The Click Cartel.
While you're there, check out his course Quick Start to Photo Cash. In this course, Christian takes you by the hand and teaches you step-by-step how to simplify your business model, identify a lucrative niche, set up your business in a way that is highly profitable, and much, much more.
What's your biggest question about starting a profitable photography business?
Visit Christian's website for more details.
Related Posts: