The 15 Best Side Hustles for Medical Students
Updated on: by Amy Kennedy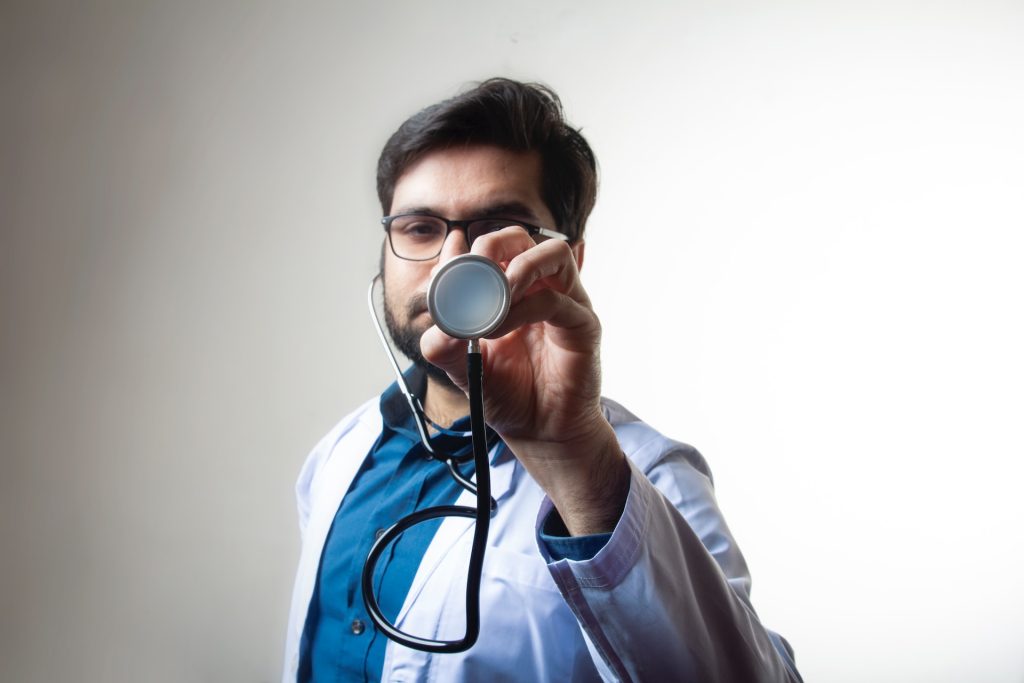 Balancing the rigorous demands of medical school with the need for extra income can be challenging.
Need Easy Extra $350+/Month For Free?
However, with the right side hustle, medical students can not only ease their financial burdens but also gain valuable skills and experiences.
In this guide, we'll explore the 15 best side hustles for medical students, each offering unique opportunities for earning money and enhancing your medical career.
1. Tutoring
Subject-Specific Tutoring
Medical students possess a deep understanding of subjects like biology, chemistry, and anatomy. You can leverage your expertise by offering tutoring services to fellow students who may require assistance in these areas.
Not only does this provide you with an opportunity to earn income, but it also reinforces your own knowledge.
MCAT Prep
If you've successfully navigated the Medical College Admission Test (MCAT), you can share your insights and guidance with pre-med students preparing for this challenging exam.
Creating comprehensive study guides, conducting practice sessions, and utilizing social media or university forums for advertising can help you establish your MCAT prep side hustle. The high demand for MCAT preparation services makes this a potentially lucrative endeavor.
Language Tutoring
Proficiency in a second language opens doors to offering language lessons to students or professionals seeking to enhance their language skills. Platforms like iTalki or Verbling enable you to connect with potential students worldwide.
Language tutoring not only offers financial rewards but also presents an opportunity for cultural exchange, enriching both you and your students.
2. Medical Writing
Health Blogging
Establishing a health blog allows you to share your medical expertise with a broader audience, addressing various health and wellness topics. As your blog gains traction, you can monetize it through advertisements and affiliate marketing.
Freelance Medical Writing
Many healthcare websites and magazines are perpetually in need of well-researched and well-written articles. If you possess strong writing skills and medical knowledge, consider freelancing as a medical writer. Platforms such as Upwork and Freelancer offer numerous opportunities to secure writing projects in the healthcare niche.
Medical Transcription
Medical transcription involves the conversion of spoken medical reports into written documents. If you possess meticulous attention to detail and familiarity with medical terminology, this can be a lucrative side hustle.
Platforms like TranscribeMe or Rev host job listings for medical transcription tasks, offering flexibility for working on assignments in your free time.
3. Medical Illustration
Anatomy Illustrations
For individuals with artistic talents, anatomical illustrations provide a lucrative opportunity to showcase your skills and meet the demand for high-quality medical illustrations. To commence your career in anatomy illustration, begin by building a portfolio showcasing your work.
Platforms like Behance or DeviantArt serve as ideal platforms to attract potential clients. High-quality medical illustrations are consistently in demand and can command a good price.
4. Telemedicine
Telehealth Consultations
In the era of telemedicine, offer remote medical consultations, gaining practical experience and income while helping patients virtually. Joining telehealth platforms such as Teladoc or Amwell allows you to offer part-time telemedicine services.
Need Easy Extra Cash?
Pinecone Research, a leading name in online survey panel honesty, absolutely guarantees $3 cash for every survey you complete!
Take advantage of their time limited New Membership drive and register NOW. Join today: 100% free!


Second Opinion Service
Provide valuable second opinions on medical diagnoses and treatment plans, offering reassurance and alternative perspectives to patients in need. You can establish your presence by creating a personal website or collaborating with existing telemedicine platforms.
Patients seeking reassurance or alternative perspectives often turn to professionals like you for guidance.
Health Coaching
Health coaching involves providing personalized guidance to clients to help them achieve their wellness goals. As a medical student, you have valuable insights into health and wellness. You can promote your health coaching services on social media platforms and establish a strong online presence to attract clients.
5. Medical Research Participation
Clinical Trials
Participating in clinical trials is an excellent way for medical students to gain practical experience while earning income. You can explore opportunities through research institutions, hospitals, or platforms like ClinicalTrials.gov.
Contributing to medical research not only adds to your knowledge but also supports advancements in healthcare.
Survey Participation
Engaging in medical surveys and studies is another way to earn money while contributing to research efforts. Platforms like SurveyMonkey or academic research institutions often seek participants for various healthcare-related surveys.
Medical Research Assistant
Working as a research assistant for medical studies and projects can provide valuable experience. Look for opportunities within your university's research departments or inquire about positions with local research teams.
6. Medical Sales Representative
Pharmaceutical Sales
Consider a role as a pharmaceutical sales representative if you have good communication skills and an understanding of pharmaceutical products. These roles often come with a competitive salary and bonuses based on sales performance.
Medical Equipment Sales
Another option is selling medical equipment to healthcare facilities. You can explore opportunities with medical equipment companies, and success in this field can lead to substantial commissions.
7. Online Health and Wellness Coaching
Health and Nutrition Coaching
Leverage your medical knowledge to provide online health and nutrition coaching. You can help clients achieve their fitness and wellness goals through personalized guidance and recommendations.
Mental Health Coaching
Mental health is a crucial aspect of overall well-being. If you have a background in psychology or a related field, consider offering online mental health coaching services to support clients in managing stress, anxiety, and other mental health challenges.
Remote Personal Training
If you're fitness-oriented, consider becoming a remote personal trainer. You can create customized workout plans and provide guidance to clients looking to improve their fitness from the comfort of their homes.
8. Medical Billing and Coding
Medical Billing
Medical billing involves processing healthcare claims for insurance companies. It requires a good understanding of medical codes and billing procedures. You can explore online courses and job opportunities in medical billing.
Medical Coding
Medical coding is the process of translating medical information into standardized codes for insurance claims and data analysis. Certification in medical coding can open doors to remote job opportunities in this field.
9. Clinical Scribe
Emergency Room Scribe
Working as an emergency room scribe involves documenting patient information during medical procedures. It's a valuable experience for medical students, allowing them to observe medical procedures and learn from healthcare professionals.
Medical Office Scribe
Scribing for healthcare practitioners in their offices can provide insights into the daily operations of medical practices and enhance your understanding of patient interactions.
10. Medical Photography
Medical Photography for Documentation
Specialize in medical photography for documenting surgical procedures, medical conditions, or research purposes. High-quality medical images are essential for medical records and research publications.
Medical Photography for Education
Create educational materials with medical photography, such as visuals for medical textbooks, presentations, or online courses. This niche field requires both medical knowledge and photography skills.
11. Translating Medical Documents
Medical Translation
If you are proficient in multiple languages, consider offering medical translation services. You can help bridge language barriers in healthcare by translating medical documents and communication for patients and healthcare providers.
Interpretation Services
Provide real-time interpretation services for patients who are not fluent in the local language. Medical interpretation is crucial for effective communication between healthcare professionals and patients.
12. Virtual Assistant for Healthcare Professionals
Administrative Support
Assist healthcare practitioners in managing their administrative tasks, such as appointment scheduling, billing, and patient communication. Virtual assistant roles can provide flexibility and income.
Medical Data Entry
Handle medical data entry tasks for healthcare facilities, helping them maintain accurate patient records and information. This role requires attention to detail and adherence to privacy regulations.
13. Medical Software Development
Health App Development
Leverage your medical knowledge and programming skills to venture into health app development. These apps can serve various purposes, from patient education to symptom tracking and even telemedicine services.
For example, you can create apps that help patients manage chronic conditions, track their medication schedules, or provide informative content on health topics. Developing healthcare apps can be a rewarding way to contribute to the field while potentially generating income.
Medical Data Analysis Tools
In the era of big data, the healthcare industry relies heavily on data analysis for research, treatment optimization, and decision-making. As a medical student with a keen understanding of medical data, you can explore the development of tools and software tailored for analyzing medical data.
These tools can be invaluable for researchers and healthcare professionals seeking insights from vast datasets. Knowledge of medical data trends and the ability to create user-friendly analysis tools can position you as a valuable asset in this field.
14. Medical YouTube Channel
Medical Education Channel
Consider starting a YouTube channel dedicated to medical education. By creating informative and engaging videos on a wide range of medical topics, you can help both students and the general public better understand complex medical concepts.
Cover subjects such as anatomy, physiology, common medical conditions, and treatment options. Sharing your expertise in a visually appealing and accessible format can contribute to a broader understanding of healthcare.
Health and Wellness Vlogs
Share your personal journey toward a healthier lifestyle through vlogs. Documenting your experiences with diet, exercise, and stress management can be inspiring and educational for your audience.
Earn Everything… nearly!
Join Opinion Outpost, one of the few faithful and honest survey panels and earn cash and gift cards for your opinion. Stack your points and redeem them: Simple! No hidden fees and completely free!


Discuss your challenges and successes, provide tips and strategies, and connect with viewers who are on similar health journeys. Vlogging not only allows you to share valuable insights but also creates an opportunity for interaction and community-building.
15. Online Medical Courses
Create Medical Courses
Leverage your medical expertise to develop online courses or webinars on medical topics you excel in. Platforms like Udemy or Coursera provide a global reach, allowing you to share your knowledge with a diverse audience.
Consider creating courses on subjects such as medical ethics, patient communication, or specialized medical procedures. Online courses can serve as a source of passive income while contributing to the education of others.
Tutoring for Medical Entrance Exams
Share your experience and insights by offering online tutoring services to students preparing for medical entrance exams. Your successful journey into medical school can serve as a valuable resource for aspiring medical students.
Platforms like Chegg Tutors and Wyzant provide opportunities to connect with students seeking guidance in their pursuit of a medical education. Your tutoring can help them navigate the complexities of the admissions process and excel in their exams.
Tips for Choosing a Side Hustle as a Medical Student
Tip 1: Prioritize Flexibility
Consider your schedule and workload when selecting a side hustle. Prioritize flexibility to accommodate your class schedule, clinical rotations, and study time. Look for opportunities that allow you to work on your terms and adjust your workload as needed.
Tip 2: Capitalize on Your Expertise
Leverage your medical knowledge to your advantage. Choose side hustles that align with your field of study, such as medical tutoring, medical writing, or healthcare consulting. Your expertise will not only make the side hustle more enjoyable but also potentially more lucrative.
Tip 3: Embrace Remote Work
Explore remote and online side hustle opportunities, as they can be ideal for medical students. They offer flexibility and the ability to work from anywhere. Look for opportunities like telemedicine consultations, online tutoring, or content creation that can be done remotely.
Tip 4: Choose Learning Opportunities
Balance income generation with learning experiences. Select a side hustle that not only provides income but also enhances your medical education. Consider participating in clinical trials, medical research projects, or scribing in healthcare settings to gain valuable hands-on experience while earning money.
Tip 5: Ensure Compliance
Mind the ethical and legal aspects of your side hustle. Be aware of considerations related to medical ethics, patient privacy, and institutional regulations. Seek guidance or approval from your educational institution or mentors when necessary to ensure compliance.
Tip 6: Pursue Passions
Evaluate your personal interests and long-term career goals when choosing a side hustle. Pursue opportunities that align with your passions and can potentially contribute to your future medical career.
Whether it's starting a health blog or creating medical apps, aligning your side hustle with your passions can be fulfilling and motivating.
Conclusion
Medical school can be financially straining, but the right side hustle can provide relief while complementing your education.
Whether you choose to tutor, freelance, or engage in healthcare-related work, these side hustles offer the flexibility you need to succeed in both your studies and your finances.
By exploring these options, you can strike a balance between your medical journey and your financial well-being, setting yourself up for a successful future in medicine.
Related Posts:
Earn Everything… nearly!
Join Ipsos iSay, one of the few Faithful and Honest survey panels and earn prizes, gift cards and donations. Stack your points and redeem them: Simple! No hidden fees and completely free!