20 Great Side Hustles For Nurses in 2023
Updated on: by Amy Kennedy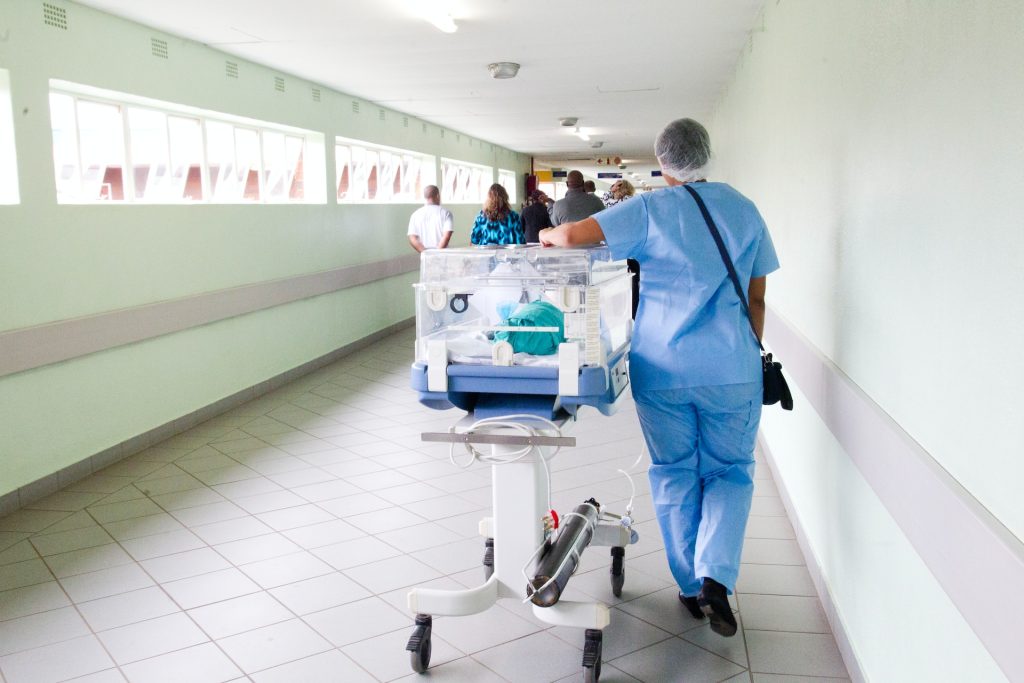 Nurses possess a unique blend of clinical knowledge, compassion, and hands-on experience, making them ideal candidates for various side hustles beyond the hospital setting.
Need Easy Extra $350+/Month For Free?
Whether it's sharing their expertise, offering care, or venturing into entirely new domains, nurses have a multitude of opportunities to enhance their income.
Here are 20 side hustles tailored for nurses to diversify their income and skills.
1. Health Consultancy
Leveraging Medical Expertise
With their expansive knowledge, nurses can offer health consultancy services, helping individuals or institutions make informed decisions about health and wellness.
Specialized Areas of Consultancy
From geriatric care, pediatric advice to wellness and nutrition, nurses can choose areas aligning with their experience and passion.
Platforms for Health Consultants
Websites such as Upwork or Consulting.com can help nurses set up their consultancy services and connect with clients.
2. Medical Writing
Sharing Medical Knowledge
Nurses can channel their knowledge into writing, creating content for blogs, medical journals, or health websites.
Types of Medical Writing
This could range from research papers, patient care guidelines, to articles simplifying medical jargon for the general public.
Sites to Start Medical Writing
Platforms like Mediabistro or Contena offer numerous medical writing opportunities for nurses.
3. Health Blogging
Personal Experiences & Insights
Starting a personal blog allows nurses to share their insights, experiences, and advice on health-related topics.
Monetizing the Blog
With consistent content, nurses can monetize their blogs through ads, affiliate marketing, or sponsored posts.
Blogging Platforms
Starting a blog is made easier with platforms like WordPress or Blogger.
4. First Aid Trainer
Empowering Others with Skills
Nurses can offer first aid training sessions to schools, companies, or community centers, teaching basic life-saving techniques.
Certification Requirements
While nurses are skilled, acquiring a first aid training certification from organizations like Red Cross can enhance credibility.
Marketing First Aid Training
Promote these sessions locally or through platforms like Eventbrite to attract attendees.
5. Health Product Affiliation
Promoting Trusted Health Products
Nurses, due to their credibility, can become affiliates for health products, earning a commission for every sale made through their referral.
Need Easy Extra Cash?
Pinecone Research, a leading name in online survey panel honesty, absolutely guarantees $3 cash for every survey you complete!
Take advantage of their time limited New Membership drive and register NOW. Join today: 100% free!


Choosing the Right Products
It's essential to affiliate with products that align with their values and are genuinely beneficial.
Platforms for Affiliation
Websites like Amazon Associates or ShareASale can help nurses begin their affiliate marketing journey.
6. Telehealth Nursing
Virtual Care and Consultation
In an era where digital health is booming, nurses can provide consultations and care via video calls, allowing patients to get advice from the comfort of their homes.
Partnering with Telehealth Platforms
Several platforms, such as Teladoc and Amwell, allow nurses to register and offer their services.
Staying Updated with Regulations
It's crucial to stay informed about state-specific telehealth regulations and licensing requirements to practice effectively and legally.
7. Health and Wellness Coaching
Guiding Healthy Lifestyles
Leverage nursing knowledge to guide individuals towards healthier lifestyles, helping them make informed diet, fitness, and wellness decisions.
Certifications to Consider
While not always necessary, obtaining a coaching certification from institutions like the International Coaching Federation can enhance credibility.
Platforms for Coaching
Sites such as Coach.me offer a platform for health professionals to extend their coaching services.
8. Medical Transcription
Translating Medical Records
With their understanding of medical jargon, nurses can transcribe doctor's notes and patient records into formal documents.
Tools and Softwares
Utilize transcription tools and software to streamline the process and increase efficiency.
Where to Find Jobs
Platforms like TranscribeMe or Rev often have openings for medical transcriptionists.
9. Home Health Care Provider
Offering Care at Home
Provide medical care, companionship, or assistance with daily activities to patients at their homes, especially beneficial for the elderly or those with chronic illnesses.
Working with Agencies
Many agencies connect nurses with families needing home health care. Associating with them can help find consistent work.
Setting Boundaries
Given the personal environment, it's essential to set boundaries and expectations upfront to ensure a harmonious working relationship.
10. Medical Illustration and Animation
Combining Art with Medicine
For those with artistic inclinations, creating medical illustrations or animations can be a lucrative venture, aiding in patient education and medical training.
Tools to Get Started
Software like Adobe Illustrator or Blender can be used to craft detailed and informative visuals.
Finding Clients
Nurses can offer their services to medical publishers, educational institutions, or directly to patients and medical professionals through platforms like Behance or Fiverr.
11. Pet Sitting/Dog Walking
Care Beyond Humans
Many nurses have a natural inclination towards caregiving. Pet sitting or dog walking can be a relaxing way to earn on the side while spending time with animals.
Platforms to Start
Sites like Rover connect pet sitters and dog walkers with clients, streamlining the process of finding gigs.
Building a Regular Clientele
Starting with neighbors or friends and then expanding via word of mouth or social media can help in establishing a loyal customer base.
12. Freelance Writing
Diverse Topics
Nurses can leverage their experience and knowledge to write articles, blogs, or even e-books. While medical topics are an obvious choice, they can also explore genres like fiction, travel, or food.
Writing Platforms
Platforms like Upwork or Medium offer opportunities for both seasoned and budding writers to showcase their talent and earn.
Continuous Learning
Joining writing groups, attending workshops, or taking online courses can help in honing the craft and understanding market needs.
13. Cooking or Baking Business
Culinary Skills
If a nurse has a passion for cooking or baking, turning it into a side hustle can be fulfilling. From selling homemade cookies to catering small events, there are numerous opportunities.
Local Health Regulations
Before selling food, it's essential to be aware of local health and safety regulations, ensuring everything is up to code.
Promotion
Leveraging social media platforms, especially visual ones like Instagram, can be a great way to showcase culinary creations and attract customers.
14. Tutoring
Sharing Knowledge
Nurses can tutor students in subjects like biology, chemistry, or even nursing itself, given their extensive educational background.
Platforms for Tutoring
Websites like Tutor.com or Chegg Tutors can help nurses get started by connecting them with students.
Offline Tutoring
Local community centers, schools, or colleges can be approached for offline tutoring opportunities. Personalized, face-to-face sessions can sometimes command higher rates.
Earn Everything… nearly!
Join Opinion Outpost, one of the few faithful and honest survey panels and earn cash and gift cards for your opinion. Stack your points and redeem them: Simple! No hidden fees and completely free!


15. Home Organization and Decluttering
Nurses' Organizational Skills
Nurses, known for their organizational prowess in clinical settings, can transfer these skills to help individuals declutter and organize their homes.
Start Local
Beginning with friends or community members and gradually expanding through word of mouth can create a steady stream of clients.
Online Inspiration
Platforms like Pinterest offer myriad ideas and methods for home organization, keeping the hustle fresh and innovative.
16. Travel Planning and Consultancy
Travel Enthusiast Nurses
For nurses who love to travel and have gathered extensive travel experience, starting a travel consultancy can be a rewarding venture.
Specialized Packages
Given their background, nurses can offer specialized travel packages catering to medical tourists or people with specific health conditions.
Affiliations and Networking
Partnering with travel agencies, airlines, or accommodation providers can help in offering deals and discounts to clients, enhancing the business's value proposition.
17. Personal Styling and Shopping
Fashion-Forward Nurses
Nurses with a keen fashion sense can offer personal styling services, helping clients refresh their wardrobes and feel confident.
Building a Portfolio
Starting with friends and family, a nurse can create a lookbook or portfolio, showcasing their styling prowess.
Shopping Platforms
Leveraging platforms like Stitch Fix or Trunk Club can also offer avenues for nurses to work as remote personal stylists.
18. Music or Art Lessons
The Artistic Nurse
Nurses with a passion for music, painting, or any form of art can offer lessons during their off-duty hours.
Local Community Centers
Community centers or local schools might offer opportunities for hosting group classes, ensuring a steady income source.
Online Teaching
Platforms like TakeLessons allow professionals to teach various art forms to students worldwide, providing flexibility and a broader audience.
19. Real Estate Investment or House Flipping
Investment Savvy Nurses
With the right knowledge and some initial investment, nurses can dive into real estate, either by renting out properties or flipping houses for profit.
Real Estate Courses
Several online platforms offer courses in real estate basics, helping beginners understand the market dynamics.
Networking
Building relationships with realtors, contractors, and other investors can enhance the chances of success in the real estate world.
20. Guided Meditation and Wellness Workshops
Mental Health Advocates
Given the stressful nature of their profession, many nurses understand the importance of mental well-being. They can conduct guided meditation sessions or wellness workshops.
Certification
While not always necessary, having a certification in meditation or wellness can enhance credibility.
Tips for Choosing a Side Hustle as a Nurse
Embarking on a side hustle as a nurse can be both rewarding and challenging. Finding the perfect balance between your main profession and an additional job requires careful consideration and planning.
Here are some tailored tips to guide nurses in selecting the right side hustle for them:
1. Evaluate Your Passions and Interests
Engaging in a side hustle that mirrors your personal interests can drastically increase your chances of success. When you're genuinely passionate about the task at hand, it becomes less of a chore and more of an activity you look forward to.
This innate enthusiasm not only drives your dedication but also resonates with potential clients or customers, drawing them towards your services or products.
2. Consider the Flexibility of the Hustle
Given the unpredictable and sometimes long hours of nursing, it's crucial to opt for a side hustle that can mold to your schedule.
A job that offers autonomy in terms of when and how you work is ideal. This ensures that your secondary job doesn't conflict with your primary responsibilities as a nurse.
3. Gauge the Initial Investment
While some side hustles might be low-cost to start, others may demand a significant upfront financial commitment. It's essential to meticulously evaluate any initial investments against potential returns.
Also, consider the time it might take to recoup that investment and whether you're comfortable with that duration.
4. Utilize Your Nursing Skills
The medical knowledge and skills you've accumulated over the years can be a substantial advantage in several side hustles. Think about ventures where your nursing expertise would be invaluable.
Areas like health consulting, health-focused content creation, or conducting wellness workshops can benefit immensely from your professional background.
5. Do Thorough Market Research
Before you fully commit to a side hustle, undertake comprehensive research to gauge its viability. Understanding the existing demand, potential competitors, and market trends can provide a clearer picture of what to expect.
Such insights can assist you in tailoring your services or products, pricing them correctly, and marketing them effectively.
6. Connect with Other Nurse Entrepreneurs
There's immense value in learning from those who've treaded the path before you. Networking with nurses who've successfully branched out into side hustles can offer first-hand insights, tips, and guidance.
Additionally, such connections might open doors to collaborative ventures or referrals.
7. Think Long-Term and Scalability
While your immediate aim might be to supplement your income, it's wise to consider the future growth potential of the side hustle. Ponder over its scalability and if it has the capability to evolve into something bigger.
This long-term vision can influence your initial decisions and set you on a path toward sustained success.
Digital Platforms
Apps like Insight Timer allow professionals to upload guided meditations, reaching a global audience.
Wrap Up
Nurses, given their inherent multitasking and organizational abilities, have a unique edge when it comes to diving into side hustles.
These opportunities not only offer financial benefits but also allow them to harness their passions outside the medical realm.
From travel planning to the world of real estate, the potential avenues are diverse and expansive.
With dedication, networking, and the right approach, nurses can truly thrive in these ventures, achieving a work-life balance that caters to both their professional and personal aspirations.
Related Posts:
Earn Everything… nearly!
Join Ipsos iSay, one of the few Faithful and Honest survey panels and earn prizes, gift cards and donations. Stack your points and redeem them: Simple! No hidden fees and completely free!