Best Places to Sell Jewelry Online
Updated on: by Amy Kennedy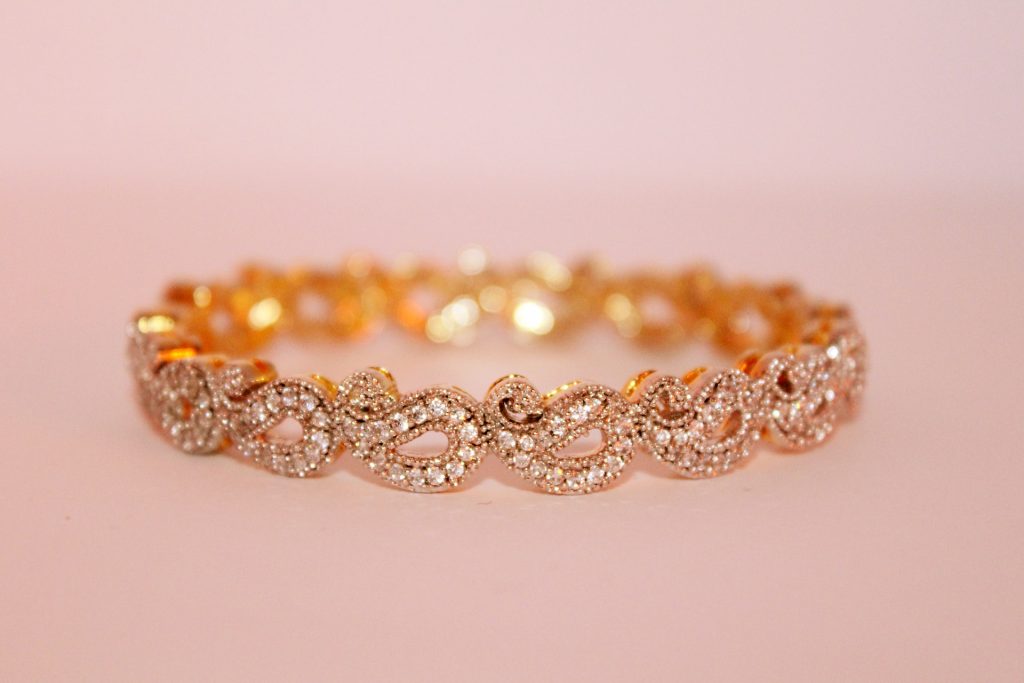 Welcome to the ultimate guide on the best places to sell jewelry online. If you're a jewelry enthusiast or a budding entrepreneur looking to turn your passion for jewelry into a profitable online venture, you're in the right place.
Need Easy Extra $350+/Month For Free?
In this comprehensive blog, we'll explore various online platforms where you can showcase and sell your jewelry creations, from popular marketplaces to specialized jewelry platforms, social media channels, and even setting up your own e-commerce website.
Popular Online Marketplaces
Etsy is a global marketplace known for its focus on handmade and unique items, making it an ideal platform for jewelry artisans. Whether you craft vintage-style pieces or modern designs, Etsy offers a thriving community of buyers who appreciate one-of-a-kind jewelry.
With an easy-to-use interface and a customizable storefront, Etsy empowers jewelry sellers to build their brand and connect with a global audience.
eBay is one of the largest online marketplaces, offering a wide reach and diverse customer base. Jewelry sellers on eBay can choose between auction-style listings or fixed-price options.
It's a versatile platform where you can sell a variety of jewelry types, from fine jewelry to costume pieces. Learn how to optimize your eBay listings to stand out and attract jewelry enthusiasts from around the world.
Amazon Handmade is Amazon's dedicated platform for artisans and creators. It offers a vast audience and the trust associated with the Amazon brand.
Selling on Amazon Handmade requires an application process to ensure your jewelry meets their handmade criteria. Once approved, you can leverage Amazon's vast customer base to boost your jewelry sales.
Shopify is a versatile e-commerce platform that empowers jewelry sellers to create custom online stores. With Shopify, you have full control over your brand and design, making it an excellent choice for those who want to build a unique online presence.
Learn how to set up your Shopify jewelry store, customize it to match your style, and manage your payments, inventory, and customer interactions seamlessly.
Specialized Jewelry Marketplaces
1stdibs is a high-end marketplace catering to luxury and designer jewelry. It's the go-to destination for collectors and connoisseurs seeking exceptional pieces.
If you deal in high-end jewelry, explore the criteria for listing jewelry on 1stdibs and tap into the world of luxury buyers.
Ruby Lane specializes in vintage and antique jewelry, making it a perfect platform for collectors and enthusiasts. With a curated approach, Ruby Lane ensures that your vintage jewelry finds the right audience.
Discover how to list and sell your unique vintage pieces on this platform, where history meets elegance.
Social Media Platforms
Instagram
Instagram's visually appealing platform is a perfect showcase for jewelry. With its image-focused nature, it allows you to share high-quality photos and videos of your jewelry creations.
Creating a business profile provides access to valuable insights and analytics, helping you understand your audience better. Leverage popular jewelry-related hashtags to increase the discoverability of your posts and engage with your followers to build a loyal community of jewelry enthusiasts.
Need Easy Extra Cash?
Pinecone Research, a leading name in online survey panel honesty, absolutely guarantees $3 cash for every survey you complete!
Take advantage of their time limited New Membership drive and register NOW. Join today: 100% free!


Collaborating with influencers in the fashion and jewelry niche can expand your reach and attract potential customers interested in your pieces.
Facebook Marketplace provides a platform to list your jewelry for sale to a vast and diverse audience. It's an excellent option for reaching both local and global buyers, and you can choose to make transactions in person or online.
Detailed and visually appealing listings with clear descriptions are essential to attract potential customers. Additionally, you can benefit from Facebook's advertising tools to boost the visibility of your jewelry listings to a broader audience.
Personal E-commerce Websites
Building Your Own Jewelry Website
Building your e-commerce website offers the advantage of complete brand control and customization. You can create a unique online shopping experience for your customers, tailored to your jewelry style and vision.
However, this approach requires more effort and investment in website design, hosting, and maintenance. It also involves setting up secure payment gateways and managing customer interactions directly.
Nonetheless, having your website allows you to retain full profits and establish a strong online presence for your jewelry brand.
BigCommerce is a feature-rich e-commerce platform that empowers jewelry sellers to create and manage their online stores effectively. It offers various templates and customization options, allowing you to build a professional and visually appealing website.
BigCommerce also provides tools for inventory management, order processing, and payment processing, making it a comprehensive solution for your jewelry e-commerce needs.
WooCommerce is a popular plugin for WordPress that seamlessly turns your website into a full-fledged e-commerce store. It's highly customizable and offers a wide range of plugins and extensions to enhance the functionality of your online jewelry store.
WooCommerce is a versatile option for those who want to integrate an online store with an existing WordPress website, providing you with complete control over your website's design and content.
Handmade and Artisan Marketplaces
Handmade at Amazon is Amazon's platform dedicated to artisans and creators. While Amazon has a massive customer base, Handmade at Amazon focuses on handmade and artisanal products, including jewelry.
By joining this platform, you can tap into Amazon's extensive reach while highlighting the unique and handcrafted nature of your jewelry creations. The application process ensures that only genuine artisans are part of the marketplace, which can boost trust among potential buyers.
Zibbet is a marketplace that caters to independent artists and creators, providing a platform to list and sell your jewelry alongside other handmade items. Its straightforward approach and affordable pricing make it an excellent choice for artists looking to expand their online presence.
Zibbet allows you to customize your shop and product listings, connect with a community of fellow creators, and access features like inventory management and order processing to streamline your online jewelry business.
Niche Jewelry Marketplaces
The RealReal specializes in luxury consignment, including fine jewelry. If you have high-end jewelry items to sell, consider listing them on this platform to reach an audience seeking luxury pieces.
The RealReal employs experts to authenticate items, ensuring buyers receive genuine, high-quality jewelry. This level of trust can attract collectors and those looking for unique and prestigious jewelry pieces.
Etsy Wholesale is a specialized platform within Etsy that connects jewelry designers and artisans with retail buyers. If you're interested in selling your jewelry to retail shops, boutiques, or even larger retailers, this can be a valuable avenue.
Etsy Wholesale offers a unique opportunity to scale your jewelry business by reaching a broader market while maintaining the handmade and artisanal ethos that Etsy is known for.
Trove Market is a mobile app-based marketplace for buying and selling secondhand and vintage items, including jewelry. It's designed with simplicity in mind, making it accessible for both buyers and sellers.
Trove Market focuses on local transactions, which can be advantageous for sellers looking to connect with buyers in their area. Listing jewelry on Trove Market allows you to tap into the growing interest in sustainable and pre-owned fashion.
Jewelspan is a dedicated platform for jewelry artists, providing a space to showcase and sell your jewelry to a community of fellow artisans and jewelry enthusiasts. It offers features such as customizable online storefronts, analytics tools, and marketing support to help you succeed in the competitive world of online jewelry sales.
Jewelspan's specialized focus can help you connect with a targeted audience passionate about unique and handcrafted jewelry.
CustomMade connects buyers seeking custom-designed jewelry with skilled jewelry artisans. If you specialize in creating personalized, one-of-a-kind pieces, this platform is worth exploring.
CustomMade allows you to showcase your craftsmanship and collaborate directly with customers to bring their unique jewelry visions to life. By offering custom jewelry services, you can differentiate yourself in the market and cater to clients looking for bespoke jewelry.
Auction Houses
Christie's is a renowned auction house with a rich history of showcasing exceptional art and collectibles, including high-end jewelry. If you have valuable or unique jewelry items, consider consigning them to Christie's for auction.
Christie's expertise in curating and presenting luxury items can attract collectors and investors seeking rare and exquisite jewelry pieces.
Sotheby's is another prestigious auction house known for handling exceptional art and collectibles, including fine jewelry. Similar to Christie's, Sotheby's auctions provide a platform for your jewelry to reach a discerning audience of collectors and enthusiasts.
Auctioning your jewelry at Sotheby's can be an exciting and prestigious way to sell valuable pieces.
Craft Fairs and Artisan Markets
Eventbrite is an event management platform that allows you to discover and participate in craft fairs, artisan markets, and jewelry exhibitions. It's an excellent way to showcase your jewelry in physical settings and connect with local buyers who appreciate handmade and artisanal products.
Earn Everything… nearly!
Join Opinion Outpost, one of the few faithful and honest survey panels and earn cash and gift cards for your opinion. Stack your points and redeem them: Simple! No hidden fees and completely free!


Participating in craft fairs provides a valuable opportunity to engage directly with customers, receive feedback, and build a local following.
Craftsy offers online classes and workshops for crafters, including jewelry makers. While Craftsy is not a traditional marketplace, it can be a valuable resource for expanding your jewelry-making skills and connecting with potential customers.
By offering online courses or tutorials, you can position yourself as an expert in your niche and attract individuals interested in learning more about jewelry craftsmanship.
Virtual Reality Marketplaces
Decentraland is a blockchain-based virtual world where users can buy, sell, and trade virtual real estate and items, including virtual jewelry. It's a unique platform that explores the intersection of blockchain technology and virtual reality.
While virtual jewelry may not have a physical presence, it can have value in the digital realm, and Decentraland provides a space for creators to explore this emerging market.
How to Choose the Best Place to Sell Your Jewelry Online
When deciding where to sell your jewelry online, it's crucial to consider several factors to maximize your success. Here are seven tips to help you make an informed choice:
1. Identify Your Target Audience and Niche
Before selecting an online platform, define your target audience and niche within the jewelry market. Are you creating fine jewelry, vintage pieces, or unique handmade designs?
Knowing your niche helps you choose a platform that aligns with your jewelry style and attracts the right customers. For example, if you specialize in vintage jewelry, platforms like Ruby Lane or Etsy's vintage section may be ideal.
2. Evaluate Platform Popularity and Traffic
Look for online platforms that already attract a significant amount of traffic and have a strong customer base. Established marketplaces like Etsy, eBay, or Amazon can offer exposure to a wide audience.
However, if you have a distinct brand and want to create a unique shopping experience, consider building your own e-commerce website.
3. Review Fees and Commission Structures
Understand the fee structure of each platform. Some may charge listing fees, transaction fees, or monthly subscription fees.
Additionally, consider the commission or percentage of your sales that the platform takes. Calculate the overall cost of selling on each platform to ensure it aligns with your budget and profit margins.
4. Assess Payment Processing and Security
Ensure that the platform offers secure payment processing methods for both you and your customers. Trustworthy payment gateways enhance the credibility of your jewelry business.
Popular platforms often have built-in payment processing, but if you're creating your website, research secure payment solutions like PayPal or Stripe.
5. Examine Seller Support and Resources
Look for platforms that provide robust seller support and resources. Check if they offer educational materials, seller forums, or customer service channels to assist you.
Platforms with extensive resources can help you navigate challenges, optimize your listings, and grow your jewelry business effectively.
6. Consider Branding and Customization Options
If building your website or using platforms like Shopify, BigCommerce, or WooCommerce, consider the level of branding and customization they offer.
Your online store should reflect your jewelry brand's identity. Customizable templates, design options, and branding features allow you to create a unique and memorable shopping experience for your customers.
7. Read Reviews and Seek Feedback
Research and read reviews from other jewelry sellers who have used the platform. Their experiences can provide valuable insights into the platform's pros and cons.
Additionally, seek feedback from fellow artisans and the online jewelry-making community to gather opinions on the best platforms for your specific needs.
Conclusion
The world of online jewelry selling offers a plethora of opportunities for jewelry enthusiasts and entrepreneurs alike. Each platform has its unique strengths and target audiences.
As you embark on your online jewelry-selling journey, consider your niche, brand identity, and goals to select the best platform(s) for your business.
Remember that success in online jewelry selling requires dedication, creativity, and a deep understanding of your audience.
Related Posts:
Earn Everything… nearly!
Join Ipsos iSay, one of the few Faithful and Honest survey panels and earn prizes, gift cards and donations. Stack your points and redeem them: Simple! No hidden fees and completely free!