Getting Free Luxury Hotel Amenities: Not Just Soap and Shampoo
Updated on: by Amy Kennedy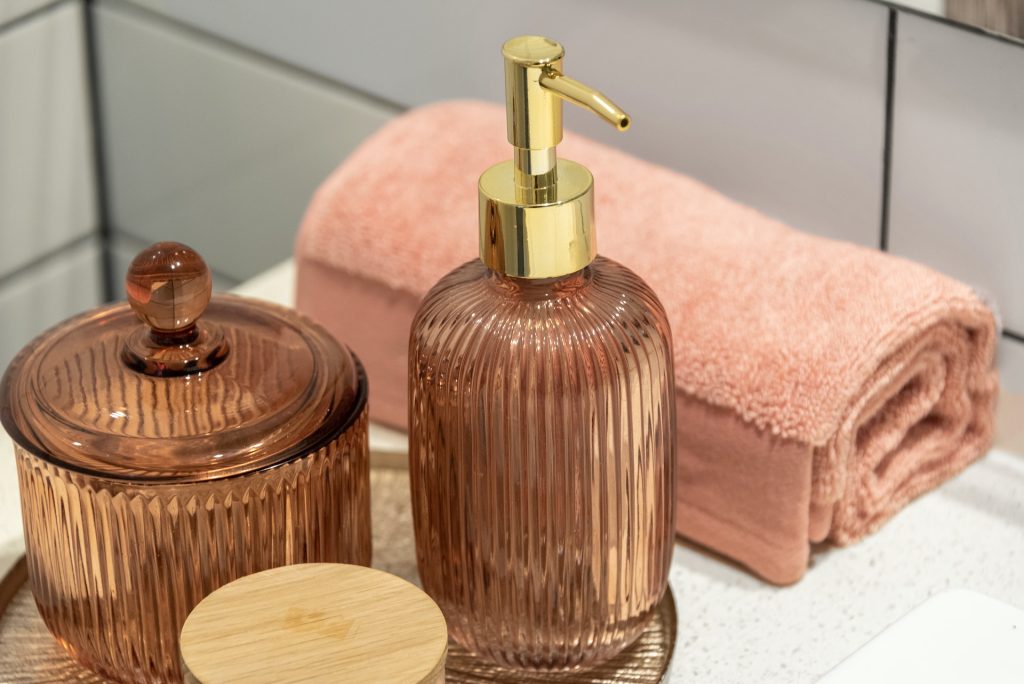 Welcome to the lavish world of luxury hotel amenities!
Need Easy Extra $350+/Month For Free?
When we think of hotel amenities, the first things that come to mind are usually soap, shampoo, and maybe a hairdryer.
But did you know that luxury hotels offer a treasure trove of extraordinary amenities that go far beyond the basics?
In this blog, we'll unveil the secrets to getting these indulgent perks for free during your stay, allowing you to experience the true opulence that luxury accommodations have to offer.
The Evolution of Hotel Amenities
Over the years, hotel amenities have undergone a remarkable transformation. In the past, they were indeed basic and utilitarian, serving primarily as practical necessities for guests during their stay.
Guests could expect to find simple soap bars, generic shampoo, and perhaps a small tube of toothpaste in their hotel rooms.
However, the landscape of the hospitality industry began to change with the emergence of luxury hotels. These establishments sought to elevate the guest experience to unprecedented heights, redefining the very notion of hotel amenities.
They recognized that travelers were seeking more than just a place to rest their heads; they craved an immersive and indulgent experience that would leave a lasting impression.
A Shift Towards Experiential Hospitality
The rise of luxury hotels can be attributed to a shift towards experiential hospitality. It became evident that travelers were willing to pay a premium for unique and personalized experiences that went beyond the standard offerings of budget accommodations.
Thus, luxury hotels began to invest heavily in curating a sense of opulence and elegance for their guests.
Emphasis on Design and Aesthetics
Luxury hotels spared no expense when it came to design and aesthetics. Every detail, from the lobby to the guest rooms, was carefully crafted to evoke a sense of luxury and sophistication.
Lavish furnishings, opulent décor, and exquisite artwork adorned the interiors, creating an atmosphere of grandeur that resonated with discerning travelers.
The Rise of Spa-Like Bathrooms
One significant advancement in luxury hotel amenities was the transformation of bathrooms into spa-like sanctuaries.
Rather than simple showers and basic toiletries, luxury hotels began offering deep soaking tubs, rainforest showers, and premium bath products with enticing fragrances. Guests were invited to unwind and rejuvenate in their private oasis.
Personalized Services and Concierge Assistance
Luxury hotels recognized that personalization was key to providing exceptional service. They introduced dedicated concierge teams to cater to guests' individual needs and preferences, ensuring that each stay was tailor-made to perfection.
From organizing exclusive experiences to fulfilling specific requests, these personalized services elevated the overall guest experience.
Need Easy Extra Cash?
Pinecone Research, a leading name in online survey panel honesty, absolutely guarantees $3 cash for every survey you complete!
Take advantage of their time limited New Membership drive and register NOW. Join today: 100% free!


Technological Advancements
As technology advanced, luxury hotels embraced digital innovation to enhance the guest experience. High-speed internet, smart home automation, and state-of-the-art entertainment systems became standard amenities.
Some hotels even introduced virtual concierge services, allowing guests to request assistance and recommendations through their smartphones or in-room tablets.
Sustainable and Eco-Friendly Initiatives
With increasing awareness of environmental issues, luxury hotels also focused on sustainable and eco-friendly amenities.
They introduced eco-conscious toiletries, energy-efficient lighting, and responsible waste management practices, appealing to environmentally conscious travelers who sought to minimize their carbon footprint.
Wellness and Fitness Offerings
Recognizing the importance of well-being, luxury hotels integrated wellness and fitness amenities into their services. This included fully equipped gyms, yoga studios, and even wellness-focused menus in their restaurants.
Guests were encouraged to prioritize their health and wellness during their stay.
The Advent of Social Spaces
Luxury hotels went beyond merely providing rooms; they created inviting social spaces where guests could mingle and relax.
Rooftop bars with panoramic views, stylish lounges, and trendy cafés became common features, encouraging guests to interact and create memorable experiences together.
The Impact of Technology on Hotel Amenities
The evolution of hotel amenities was further accelerated by rapid technological advancements. The introduction of mobile apps, contactless check-ins, and virtual reality tours revolutionized the way guests interacted with hotel services and amenities.
Mobile Apps and Digital Concierge Services
Many luxury hotels developed their own mobile apps, offering guests a seamless way to access hotel services, make reservations, and request assistance.
These apps often included digital concierge services that provided personalized recommendations, local insights, and real-time updates on hotel events.
Contactless Check-ins and Keyless Entry
To enhance convenience and safety, luxury hotels embraced contactless check-ins and keyless entry systems. Guests could complete the check-in process online and use their smartphones as room keys, minimizing physical contact and streamlining the arrival experience.
Virtual Reality Tours and Augmented Reality
Innovative luxury hotels began offering virtual reality tours and augmented reality experiences to showcase their amenities and accommodations. Guests could explore the hotel's facilities virtually before making a reservation, providing a more immersive and transparent booking process.
Extraordinary Luxury Hotel Amenities
When it comes to luxury hotels, the level of opulence and indulgence they offer goes far beyond the ordinary. Beyond the usual soap and shampoo, these establishments take guest experiences to the next level with a plethora of extraordinary amenities.
Let's explore some of the hidden gems that await you during your stay:
1. Plush Bathrobes and Slippers
Picture this: You step out of the shower, and instead of wrapping yourself in a scratchy towel, you slip into a soft, plush bathrobe that feels like a warm embrace.
Luxury hotels understand the importance of comfort, and that's why they often provide guests with luxurious bathrobes and slippers, allowing you to feel like royalty in the comfort of your room.
2. High-End Skincare Products
Bid farewell to standard travel-sized toiletries. Luxury hotels go above and beyond to pamper your skin with high-end skincare products from top-tier brands.
From indulgent body lotions to rejuvenating facial serums, these premium amenities will leave you feeling refreshed and revitalized.
3. Aromatherapy and Essential Oils
Create a soothing ambiance in your room with aromatherapy and essential oils. Many luxury hotels offer guests a selection of scents to choose from, allowing you to unwind and relax after a long day of exploring.
Breathe in the calming fragrances and let your worries melt away.
4. Luxury Bedding
A night of deep, restful sleep is crucial to making the most of your travels. Luxury hotels invest in high-quality bedding to ensure you sleep on clouds every night.
Sink into plush pillows and wrap yourself in premium linens for an unparalleled sleeping experience.
5. Gourmet Snack Bars
Treat yourself to delectable gourmet snacks without leaving your room. Luxury hotels often provide a selection of high-quality treats for their guests to enjoy.
Indulge in sweet and savory delights while you unwind in your luxurious surroundings.
6. High-Tech Gadgets
Embrace the latest technology with high-tech gadgets available in luxury hotel rooms. From smart entertainment systems to in-room tablets for easy control of your environment, these amenities add convenience and entertainment to your stay.
7. Personalized Butler Service
Some luxury hotels offer personalized butler service to cater to your every need. Your dedicated butler will ensure that your stay is nothing short of exceptional, from arranging dining reservations to fulfilling unique requests.
8. Private Pools and Jacuzzis
Indulge in the ultimate relaxation with private pools and jacuzzis. Some luxury hotels offer suites and villas with exclusive access to these aquatic havens, allowing you to unwind in utmost privacy and luxury.
9. Fine Dining Experiences
Experience culinary excellence with fine dining experiences right at your hotel. Many luxury hotels boast award-winning restaurants with world-class chefs, creating gastronomic journeys that tantalize your taste buds.
Earn Everything… nearly!
Join Opinion Outpost, one of the few faithful and honest survey panels and earn cash and gift cards for your opinion. Stack your points and redeem them: Simple! No hidden fees and completely free!


10. Exclusive Access to Spas and Wellness Centers
Embark on a journey of rejuvenation with exclusive access to luxurious spas and wellness centers. Indulge in a range of therapeutic treatments, from massages to facials, designed to leave you feeling refreshed and revitalized.
11. Personalized Welcome Gifts
Luxury hotels excel in making their guests feel valued and appreciated. Upon arrival, you may be greeted with a personalized welcome gift that suits your preferences.
It could be a bottle of fine wine, a curated selection of local delicacies, or even a thoughtful memento that reflects the hotel's unique identity.
12. Private Excursions and Tours
For a truly exclusive experience, luxury hotels often arrange private excursions and tours tailored to your interests.
Whether it's a private guided city tour, a scenic helicopter ride, or a gourmet food tasting adventure, these personalized outings ensure you get the most out of your destination.
13. Designer Toiletries
Step into the lap of luxury with designer toiletries adorning your hotel bathroom. High-end luxury hotels collaborate with renowned designers and fragrance houses to provide guests with exclusive and signature scents, turning your daily grooming routine into an elegant affair.
14. 24/7 Personal Assistant
Need anything, anytime? Luxury hotels may offer you the services of a dedicated 24/7 personal assistant during your stay. From arranging transportation to booking last-minute reservations at exclusive venues, your personal assistant is at your beck and call.
15. Art and Cultural Experiences
Immerse yourself in art and culture with on-site art galleries, exhibitions, and cultural events hosted by luxury hotels. Many establishments showcase works from local artists or house their private collections, providing guests with a truly enriching cultural experience.
Tips for Getting Free Luxury Hotel Amenities
Luxury hotels offer a range of amenities that can enhance your stay and make it even more memorable. While some amenities may come with an extra cost, there are ways to enjoy free perks and upgrades.
Here are some tips to help you get free luxury hotel amenities:
Join Loyalty Programs
Joining the hotel's loyalty program is one of the most effective ways to unlock exclusive benefits. Loyalty program members often receive complimentary upgrades, access to executive lounges, late check-out, and more.
Accumulate points with each stay and redeem them for free amenities or even complimentary nights in the future.
Celebrate Special Occasions
If you're celebrating a special occasion such as a birthday, anniversary, or honeymoon, let the hotel know in advance. Hotels often provide complimentary amenities, such as a bottle of champagne, a fruit basket, or a room upgrade, to make your celebration even more special.
Engage with Hotel Staff
Build a friendly and respectful rapport with the hotel staff. Sometimes, a kind gesture or a positive interaction with the staff can lead to unexpected free amenities or services during your stay.
Provide Positive Feedback
If you've had a wonderful experience during your stay, consider providing positive feedback either through the hotel's feedback form or on review platforms.
Hotels appreciate positive reviews, and they might show their appreciation by offering you additional amenities or benefits during your next visit.
Take Advantage of Social Media
Follow the hotel's official social media accounts. Some luxury hotels run social media promotions or contests where participants can win free amenities, upgrades, or special offers.
Engaging with the hotel's posts or using designated hashtags may increase your chances of winning.
Be Flexible with Your Dates
If possible, be flexible with your travel dates and consider staying during the hotel's off-peak seasons. During quieter times, hotels may be more inclined to provide free room upgrades or additional amenities as a gesture to attract guests.
Request Upgrades Politely
When checking in, politely inquire about the possibility of a complimentary room upgrade. While it's not guaranteed, some hotels may offer upgrades if they have availability and perceive you as a valued guest.
Utilize Special Packages and Offers
Keep an eye on the hotel's website for special packages or offers that may include complimentary amenities or services. These packages could be seasonal promotions, weekend getaways, or spa packages that come with added perks.
Refer Friends and Family
Check if the hotel has a referral program where you can earn rewards or free amenities by referring friends or family members to stay at the hotel. It's a win-win situation, as your loved ones can also benefit from your recommendation.
Be a Repeat Guest
If you've stayed at the same luxury hotel multiple times, the staff may recognize you as a loyal and valued guest. This recognition could lead to complimentary upgrades or personalized amenities during your subsequent stays.
Conclusion
Luxury hotel amenities are not limited to just soap and shampoo; they represent a realm of indulgence and comfort waiting to be experienced.
By utilizing the tips shared in this blog, you can unlock the hidden gems of luxury accommodations and revel in a truly unforgettable hotel stay.
Remember to be gracious, respectful, and open to the wonders that luxury hotels have to offer.
Happy travels!
Related Posts:
Earn Everything… nearly!
Join Ipsos iSay, one of the few Faithful and Honest survey panels and earn prizes, gift cards and donations. Stack your points and redeem them: Simple! No hidden fees and completely free!