The 22 Best Micro Jobs Online List: Work from Home Today!
Updated on: by Amy Kennedy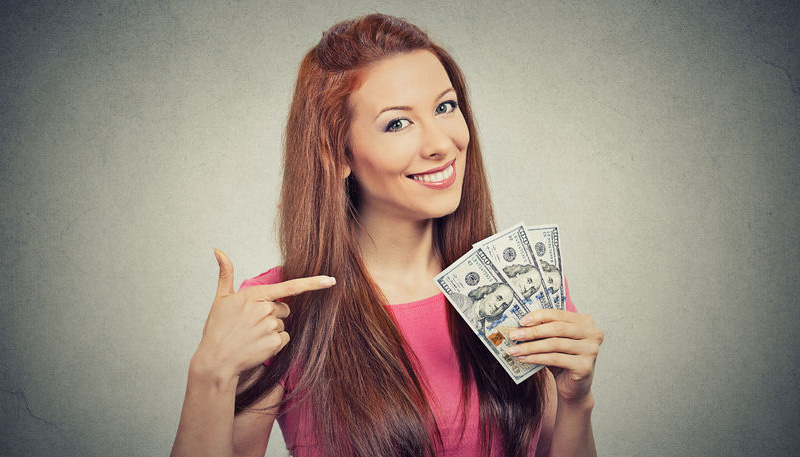 You have a full-time job, but still need to earn some extra cash on the side.
Need Easy Extra $350+/Month For Free?
You're not alone!
With today's iffy economy, it seems that almost everyone is in the same boat.
Fortunately, the internet is ripe with ways to earn some money that won't interfere with your day job.
Instead, you can have a flexible way to earn money in your spare time by completing micro tasks online.
If you want to complete small jobs for extra money, you've come to the right place!
Micro tasks can help you do just that, and you can do them whenever you have a free moment.
Log on to a website and get started – it's that simple.
Here's everything you need to know about micro tasking and why it's becoming so popular in today's digital world.
Looking for Top Micro Tasks Online?
But wait – what are micro tasks?
Glad you asked!
Micro tasks are basically small jobs that you complete online.
Some of the most common ones involve data entry, like moving information from a picture into a document or spreadsheet, or image tagging (categorization).
Some micro tasks aren't necessarily small, like large audio files that need to be transcribed.
However, they still fit into the profile of being a micro task because they don't require continuous work.
Instead, you do the job and you're done!
Need Easy Extra Cash?
Pinecone Research, a leading name in online survey panel honesty, absolutely guarantees $3 cash for every survey you complete!
Take advantage of their time limited New Membership drive and register NOW. Join today: 100% free!


The great thing about micro tasking is that if you decide you don't like one type of job, you can try out another one.
Essentially, you can complete several different types of tasks in one day for the utmost variety.
Micro tasking has become especially popular in today's "gig economy," as more and more people either leave traditional jobs to pursue online gigs, or they use gigs to supplement their income.
It's not easy to earn a full-time income from micro tasking, but it's possible, especially if you can complete higher-paying tasks, like transcription or writing work.
Best Paying Micro Job Sites
This list of companies that pay for you to do small tasks includes both websites and apps (there's an app for everything now, right?!).
If you combine a few of your favorites, you can likely rack up some extra cash in no time!
Amazon Mechanical Turk is really one of the best micro task sites you can find.
In fact, I use it myself when I'm in need of some extra cash!
You can find just about every kind of micro task you can thing of here, from combing websites to find contact information to completing lengthy transcription tasks.
Tasks here are actually known as HITs. You get a specific cash amount for each HIT you complete that gets accepted by the requester.
Your pay will go into your Amazon Payments account.
You can then choose to send it to your bank account or load it onto an Amazon gift card.
It's definitely one of the best ways to earn cash in your spare time!
Clickworker is a good alternative to Amazon Mturk.
There seems to be a good amount of work here and a wide variety of tasks that you can do.
Some of the things the site mentions are text creation, copy editing, web research, and proofreading.
You'll need to complete some assessments before completing some types of tasks to ensure that you have the right skills.
Clickworker pays every week with SEPA or PayPal.
Crowdflower is another micro task site that people often equate to Amazon Mturk.
When you sign up for Crowdflower, you'll have access to the user dashboard for contributors.
Contributors are given levels that match their skills and work performance.
You can move up the levels, depending on your performance, and become a Skilled Contributor.
These contributors get access to better tasks that pay more.
The best way to move up the levels is to focus on quality over quantity for your tasks.
Ensure that you're completing them with 100% accuracy.
You'll get paid via PayPal.
A little different than the micro jobs I've just mentioned, Easy Shift is an app that pays you money to complete small tasks!
It's available for both Android and iOS devices.
Most tasks that you can apply for are quick things you can do around your neighborhood.
Earn Everything… nearly!
Join Opinion Outpost, one of the few faithful and honest survey panels and earn cash and gift cards for your opinion. Stack your points and redeem them: Simple! No hidden fees and completely free!


Some sample tasks include: taking photos of a store display, checking gas prices in the area, and giving a review of a store's promotion.
Once your tasks are approved – which usually happens quickly if you follow directions – then you'll get your PayPal pay within 48 hours.
Easy Shift also has a leveling system that can give you access to better-paying jobs once you reach higher levels.
Fancy hands is like a virtual assistant office meets micro tasking site.
The site is perfect for virtual assistants because it offers many of the same types of tasks they'd do, like making phone calls, scheduling appointments, and data entry.
But, they're quicker tasks than usual and won't require you to enter into a contract with any clients.
Shorter tasks should only take a few minutes and they'll pay between $3 and $7, on average, and could be even higher pay for more involved tasks.
You'll get paid for approved tasks every other week via Dwolla.
You must have a headset with attached microphone to get started here.
Field Agent is an app for iOS and Android that works similarly to Easy Shift.
Most of the tasks you'll do for Field Agent using your smartphone are shopping-related, such as taking photos of in-store displays or comparing prices between stores.
Once you sign up, your device will use your location to find available tasks near you.
You can accept or decline any that you want.
You'll only have two hours to complete a job that you accept, though, so just make sure you can get to the location and complete the task within that time.
Most tasks range between $1 to $12 and you can cash out your earnings at any time via Dwolla or your bank account.
Fiverr is a good place to find small tasks.
The best part is that you can create your own gigs so you can do what you want!
Here, sellers create gigs that can start out at $5 and move up in price, depending on what they offer.
Suppose you wanted to create gigs for writing blog articles.
You most likely won't want to write a blog article for $5 unless it's super short.
But, you can add on extras, like more words, for another $5 or more.
So, essentially, you create your prices for your gigs and the type of work you complete.
If you have skills for small jobs worth $5 that you can complete quickly online, put them on Fiverr!
I've seen a lot of success for people who create small logos and web graphics, for example.
Gigwalk is another app similar to Field Agent and Easy Shift.
However, this one has the most potential to give you the highest earnings, depending on the task.
Most range between $3 and $50. Some will give you $100 or more!
And, you'll get your money via PayPal within 5 days after your task has been approved.
You can accept one gig at a time using this app, but you'll get up to 8 hours to complete it.
Most tasks involve visiting local businesses and verifying information, such as business hours or an address.
You'll also have a rating with Gigwalk.
A higher rating, based on your performance in previous "gigs", will give you access to better-paying jobs on the top tiers.
JobBoy is one micro job site that's been gaining a bit more attention lately.
This site focuses mostly on helping the people who post jobs with completing social campaigns by gaining followers or likes, signing up for newsletters, and other quick tasks.
You'll usually make a few cents per completed task, but they're super quick things you can do within seconds.
There are some better-paying jobs here that will take more time, too, like writing articles for websites or writing replies on web forums.
You'll receive a rating after your first four jobs, based off your continuing performance.
You must maintain a success score of at least 25% to continue accepting jobs.
You only need $10 in your account to withdraw via PayPal or Payza.
Microworkers is another micro task website that gives you a chance to earn some cash online in your spare time.
You'll have a success rate here, which will affect your ability to get higher-paying jobs.
To be sure you maintain a good success rate, it's a good idea to only accept tasks you know you can do well.
This site has a few different payment methods, including PayPal, Skrill, Dwolla, and bank transfer.
You'll need to meet a minimum amount in your account (which differs with each payment method) to cash out your earnings.
You get paid every Wednesday and Sunday as long as you meet the minimum for your payment method.
Minijobs offers some of the quickest and simplest tasks for you to complete online.
It's most similar to JobBoy out of the other micro job sites on this list.
Most tasks are quick sign-ups and social media-related jobs.
You must keep a success rate above 25% here to be able to continue applying for jobs.
This site also has a referral system that can give you some perks when you refer your friends.
For example, if you refer at least 30 friends, you won't have any cash withdrawal fees.
You also get a $0.50 bonus just for signing up for Minijobz.
Mobee is another cash-earning app that is available for both Android and iOS devices.
Some tasks are shopping-related, some are simple surveys, and other may focus on verifying business information.
You'll get points for each task which equate to between $1 to $5 per task in most cases.
You can also get additional bonuses when you have friends who sign up using your link and then complete tasks.
You can exchange your points for a variety of prizes, gift cards, or cash.
OneSpace is a popular place for microtaskers.
It offers some better-paying jobs that require more skills than other types of micro tasks, like writing and editing.
But, there are also plenty of smaller tasks, like data entry, image tagging, and quick research projects.
Smaller tasks will typically earn you a few cents each.
If you're a writer or editor, it's a good idea to go for these types of tasks because they'll pay you more for your time.
You can get paid daily for any approved amounts you have in your account with OneSpace! Payment comes via PayPal.
RapidWorkers offers super quick tasks, like sign up forms, creating email accounts, or social media follows, for a few cents each.
You can get paid via PayPal, Skrill or bank account immediately after a task has been accepted as long as you have at least $8 in your account.
It may, however, take a few business days to transfer to your account.
There are some fees involved for withdrawing your earnings, too, depending on the payment method you choose.
People worldwide can sign up, but each task will note if it has specific countries that people can apply from.
For ShortTask, you'll be a "solver" completing tasks from "seekers".
This site focuses a lot on data entry tasks, like extracting information from a website, converting files, and similar jobs.
There are also a lot of research jobs involving quick web research.
You'll get your money in your ShortTask account once a seeker approves your work.
You'll need a minimum of $10 to cash out your earnings.
Formerly known as Virtual Bee, Smart Crowd is a sister site of Lionbridge, which also offers work from home opportunities.
Much of the work here is data entry-related that involve looking at scanned photos or receipts and transferring that information into a document or spreadsheet.
The pay, like most micro job sites, varies based on the type of task, but these data entry tasks will typically give you a few cents per completed task.
You can get paid using Dwolla monthly with whatever you have in your account by pay day.
Task Rabbit is an app for iOS and Android devices that pays you to help people in your area with small tasks.
For example, you could help an elderly company carry in their groceries from the car.
Or, repaint the neighbor's window trim.
This app is best for people who live in big cities, as the most opportunities will be available in those types of locations.
You'll bid on tasks you want to complete, so what you make is totally up to you.
If a job pays too low for the work, don't bid on it!
About 72 hours after you complete a task, you'll receive your pay.
You can cash out with a check or PayPal when you have a minimum of $25.
Upwork is a freelance marketplace that has tons of jobs available in a broad range of categories.
You can find job listings for article writing, web research, and app development, to name a few.
If you search through the categories, you can likely find plenty of micro tasks, too, that pay less than others but should be quick to complete.
There's a lot of data entry work on Upwork, for example, like searching a list of websites for email addresses of business owners.
Upwork does take a cut of your pay, but the fee lowers the longer you work with the same clients, so it's best to do repeat work for the same few clients here.
Spare5 is an app that allows you to perform micro-tasks in your spare time.
The tasks are quite simple and involve things like assessing language details, annotating images, and other small tasks.
Each task generally only takes a few minutes, and you're paid for each completed task.
The more tasks you complete, the more opportunities you get.
You get paid weekly via PayPal as long as you've earned more than $1.
Swagbucks is a popular online platform where you can earn reward points (known as SB points) for performing various online activities like searching the web, shopping, taking surveys, testing products, and even playing games.
These points can be redeemed for gift cards or cash via PayPal.
Though it's not a micro job site in the strictest sense, the various activities you can engage in are similar to micro tasks.
Rev is a platform that offers micro jobs in transcription, captioning, subtitling, and translation.
If you are a fast and accurate typist, this could be an ideal micro job site for you.
You'll need to pass a skills test before you start, and payments are made weekly via PayPal.
UserTesting offers the opportunity to get paid to test websites and apps.
You'll use the platform to complete tasks on a website or app and speak your thoughts out loud as you do.
This helps developers understand how users interact with their products and what changes they could make to improve the user experience.
Tests typically take about 20 minutes, and you'll get paid $10 per test via PayPal.
Conclusion: Best Micro Jobs Online List
Micro jobs are a good solution for people who want to earn some extra money in their spare time without quitting their day jobs.
They give you an opportunity to work from home doing the tasks that you like best.
You get to pick and choose what you want to do and when you want to work for the ultimate flexibility.
And, some of the tasks can even be done from your smartphone so you can earn some money on the go!
I suggest signing up for a few of your favorites to really maximize your earnings.
Good luck!
What micro job sites and apps do you use?
Are there any favorites you have that didn't make it on the list?
Let us know in a comment below!
Related Posts:
Earn Everything… nearly!
Join Ipsos iSay, one of the few Faithful and Honest survey panels and earn prizes, gift cards and donations. Stack your points and redeem them: Simple! No hidden fees and completely free!