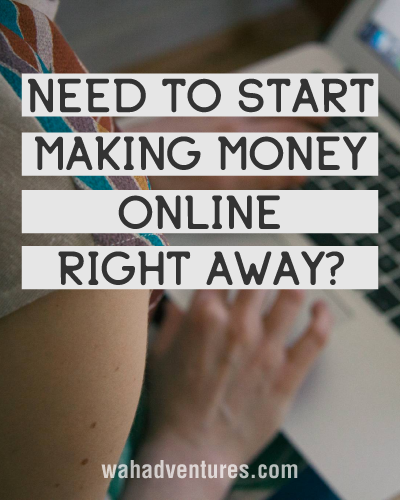 Do you need something that you can learn and start quickly without a long waiting period?
Need Easy Extra $350+/Month For Free?
Are you in a pinch right now and need to start making money ASAP?
Is call center work something that you are okay with?
Then NexusOp might be something for you.
What Exactly Is NexusOp?
NexusOp is a company which hires independent agents to handle both inbound and outbound calls for the financial services industry.  The calls are all "warm" meaning that the caller already has made an inquiry or signed up for a purchase.
What Do Agents at NexusOp Do?
Independent agents who contract with NexusOp do a combination of sales and customer service for the company.
Their duties include:
Striving for 100% customer retention.
Answering questions about products and/or services.
Explaining new products and services to customers.
Updating customers' current information.
Upselling additional products or services.
What Are the Skill/Work Requirements to Work at NexusOp?
As an independent contractor, you can certainly set your own schedule.  You can telecommute (if offered in your area) even though most agents just go ahead and completely work from home.
Outside of that, you must:
Be able to work without supervision.
Have the ability to read and follow written directions.
Have at least 1 or more years' experience in customer service and sales.
Have a high school diploma or GED equivalent.
Be 18 years or older.
What Are the Computer or Phone Requirements to Work at NexusOp?
 The computer requirements to work at NexusOp are:
To have a PC or laptop that is 3 years old or under.
To have the latest Google Chrome browser installed.
To have a USB headset with a microphone for your computer.
To have high-speed Internet.
To have a quiet work environment.
What is the Pay Like at NexusOp?
While the position does allow you to work from home, it starts off as being paid for talk time on the phone.  Talk time here is $.13 to $.44 per minute based on performance.
After your first week or two, the calls drop to "commission only," with calls paid out at $9 to $13 per call, depending upon what you did for the customer.
The hours are 9 a.m. to 9 p.m. EST, Monday through Friday; 9 a.m. to 6 p.m. EST on Saturday; and 1 p.m. to 6 p.m. EST on Sunday.   Pay is weekly via direct deposit.
What Do Others Say About NexusOp?
Glassdoor gives it a 2.8 out of 5 star rating.  You can certainly read it here for yourselves.  The biggest complaints are too much time lapse between calls or simply not enough calls to make a decent wage.
Their Facebook page has more favorable results with a 4.6 out of 5 star rating.  On their Facebook page, they do have actual independent contractors currently working there posting feedback and comments.  It looks like they also have weekly contests.
Many say that while it is hard to make any real money, if you are desperate and broke, you can make money quickly.  The training is only three hours long and after that you can start work immediately.
How Can Interested Individuals Apply to NexusOp?
Go on their website and get the application process started today.  Good luck to all who apply.
Related Posts:
Need Easy Extra Cash?

Join Opinion World #1 paid survey site. Take paid surveys anytime and anywhere via PC or Mobile App and earn PayPal credit, gift cards and more! No hidden fees and completely free!


Want more money?

Join EarningStation, he highest paying site out there, where users get paid to Take Surveys, Watch Videos, Play Games, and Shop Online. No hidden fees and completely free!