10+ Places to Get Free Fill Dirt Near You!
Updated on: by Amy Kennedy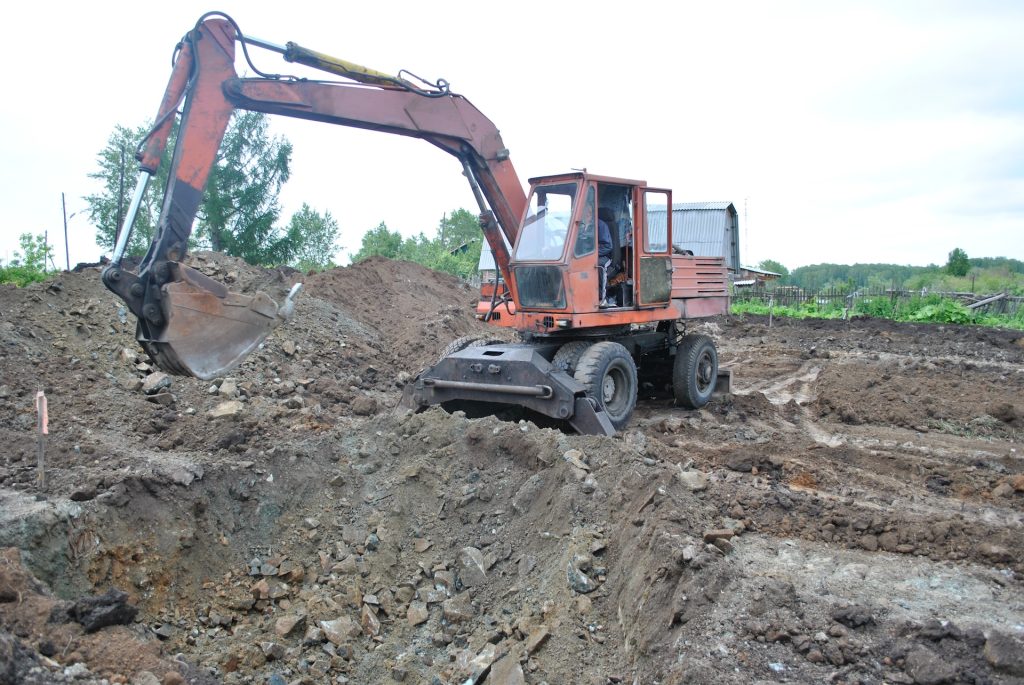 When it comes to landscaping and construction projects, one common requirement is fill dirt.
Need Easy Extra $350+/Month For Free?
Despite being a seemingly insignificant aspect of the project, the cost of purchasing and transporting fill dirt can add up quickly.
But did you know you can source quality fill dirt locally – and for free?
This blog post provides a comprehensive guide on where to find free fill dirt in your vicinity.
The Importance of Fill Dirt in Landscaping and Construction
Understanding Fill Dirt
Often underestimated, fill dirt serves as the unsung hero of landscaping and construction work.
This type of soil, derived from the earth's sublayers, lies beneath the fertile, nutrient-rich topsoil that plants love.
It's usually a mix of clay, sand, and small rocks.
Unlike topsoil, fill dirt is devoid of organic matter, making it resistant to decomposition and shrinkage over time.
This stability and compactness make fill dirt an ideal material for projects where the integrity of the structure is paramount.
Additionally, the lack of nutrients and organic matter means fill dirt is less likely to sprout unwanted weeds or plants.
Role of Fill Dirt in Landscaping and Construction
In the realm of landscaping, fill dirt wears many hats.
It's the go-to choice for leveling out uneven ground, providing a smooth canvas for lawn installations or other decorative features.
Its ability to compact tightly makes it a perfect base for laying down paths, patios, or driveways.
Gardeners also use fill dirt for creating raised flower beds or berms, and its excellent drainage properties make it a must for retaining walls and foundations.
Construction projects also frequently rely on fill dirt. Just like in landscaping, it provides a solid and stable base upon which buildings, roadways, and other structures are built.
The importance of a good foundation can't be overstated; using quality fill dirt helps ensure that the structures built on top of it remain secure and stable for years to come.
Need Easy Extra Cash?
Pinecone Research, a leading name in online survey panel honesty, absolutely guarantees $3 cash for every survey you complete!
Take advantage of their time limited New Membership drive and register NOW. Join today: 100% free!


It's also used to fill in low areas on construction sites or to create mounds for landscaping around the new building.
Tips on Choosing the Right Fill Dirt
Consider the Quality and Composition
The effectiveness of your fill dirt in any landscaping or construction project heavily depends on its quality and composition. Contrary to what you might think, not all fill dirt is created equal.
The composition can vary depending on its source and can greatly impact your project's success.
Fill dirt should ideally be devoid of organic matter such as leaves, roots, or other plant materials.
The reason behind this is simple: organic matter decomposes over time.
As it breaks down, it can cause the soil to compact and settle, which may lead to uneven ground or unstable foundations.
The best fill dirt often comprises a mixture of sand, clay, and small rocks.
Sand provides excellent drainage, clay helps with compaction and stability, and the rocks offer additional solidity.
A blend of these three components often results in the optimal fill dirt for most projects.
Avoiding Contaminated Fill Dirt
Another critical factor to consider when sourcing your fill dirt is ensuring it's free from contamination.
Contaminated fill dirt may contain chemicals, harmful substances, or even pests.
This could not only be detrimental to your landscaping or construction project but also pose potential health risks.
When acquiring fill dirt, especially when it's free, always inquire about its origin.
For instance, if the fill dirt is sourced from an industrial area, it may have been exposed to harmful chemicals or pollutants.
Similarly, fill dirt from agricultural land might contain pesticides or herbicides.
Top Places to Get Free Fill Dirt Near You
Sourcing free fill dirt near you can sometimes be akin to a treasure hunt, but rest assured, there are plenty of places where this valuable resource can be found.
Let's dig into the top 10 sources.
Local Construction Sites
Local construction sites are often overlooked as a source of free fill dirt, yet they can be a treasure trove.
During construction, large amounts of soil are excavated to create a stable base for buildings or to mold the landscape.
This leads to a surplus of fill dirt that often needs to be disposed of, presenting an opportunity for those willing to ask.
Approach the Site Manager
If you've noticed a construction project in your area, consider stopping by to inquire about any excess dirt they're looking to dispose of.
The first step involves reaching out to the site manager or supervisor in charge.
Politely explain your need for fill dirt, how much you might require, and your plans for transporting it.
Construction site managers often view excess dirt as a by-product that needs handling, so your initiative could be a welcome solution.
However, remember to always respect the rules of the site, avoid interrupting ongoing work, and ensure your presence does not pose a safety risk or hinder the site's operations.
Inspect the Dirt Quality
Before making arrangements to haul the dirt, it's important to check its quality and origin.
Ensure the fill dirt is free from contaminants and suitable for your intended use.
If possible, take a closer look at the soil before you finalize any transportation plans.
Safety and Respect
In the end, securing free fill dirt from construction sites can be a straightforward task if handled correctly.
Earn Everything… nearly!
Join Opinion Outpost, one of the few faithful and honest survey panels and earn cash and gift cards for your opinion. Stack your points and redeem them: Simple! No hidden fees and completely free!


Remember to maintain safety standards, be respectful, and ensure that the fill dirt acquired meets your project's needs.
With a bit of initiative and politeness, you could land a considerable amount of fill dirt for your project at no cost.
Online Platforms
In our increasingly digital world, various online platforms have become treasure troves for free items, including fill dirt.
These platforms offer an easy way to connect with locals who have excess dirt to spare, and often, all it takes is a simple search or a quick post to find what you're looking for.
Here are some platforms to consider:
As a well-established platform for local classifieds, Craigslist is an excellent starting point.
The site's 'Free' section often includes listings for free fill dirt, as users frequently post about leftover soil from construction or landscaping projects.
When considering a Craigslist listing, make sure to communicate with the lister about the dirt's quality and origin.
Arranging a time to inspect the soil before pickup can also help ensure that it suits your needs.
Facebook Marketplace operates similarly to Craigslist, providing a platform for users to list and give away items, including fill dirt.
One advantage of Facebook Marketplace is the ability to view listers' profiles, providing an extra layer of security and credibility.
As always, remember to verify the quality of the dirt and ensure it's suitable for your project.
The Freecycle Network operates with a focus on reducing waste by connecting people who are giving away items with those who are looking for them.
It's a great platform to search for free fill dirt in your local area.
While less common than Craigslist or Facebook Marketplace, Freecycle can still yield promising results, particularly in larger communities.
Nextdoor is a social networking service for neighborhoods. It allows neighbors to exchange information, goods, and services.
It's a perfect platform to ask if anyone has any spare fill dirt they're looking to get rid of.
It could be that a neighbor is doing some landscaping work and would be happy to let you take some fill dirt off their hands.
DirtFill.com offers a unique service where users can post fill dirt they need or want to get rid of.
It's free to use and allows you to connect with others in your local area.
This platform could be especially useful if you need a larger quantity of fill dirt, as many listings are from construction or excavation projects.
Letgo, another marketplace app, allows people to sell or give away items, including fill dirt.
The app has an easy-to-use interface and a large user base, making it another good platform to check for fill dirt availability.
Community Programs
Community-based resources are often a gold mine for obtaining free fill dirt, thanks to the networking opportunities and local resources they provide.
By being a little proactive and reaching out, you might find more fill dirt than you can handle. Here's where to look:
City or County Public Works Department
The Public Works Department in your city or county frequently undertakes projects that involve ground excavation.
Whether it's for road construction, public park development, or utility installations, these operations often yield substantial quantities of fill dirt.
Instead of disposing of it, they might be more than happy to give it away to local residents.
To find out if this is an option, consider visiting their office in person or giving them a call.
Check their website too for any announcements or special programs related to fill dirt.
This not only helps you secure the dirt you need but also fosters a community spirit of resource sharing.
Local Gardening or Farming Clubs
These organizations are often a hub for local knowledge and resources.
Members may know about individuals or companies that have surplus fill dirt.
They might even know about upcoming projects that will result in an excess of dirt.
Gardening clubs are also great for networking and gaining other insights related to landscaping and soil management.
If you're not already a member, consider joining these groups.
They often have social media pages, mailing lists, or regular meetings where they share such information.
Local Landscape Suppliers and Nurseries
Landscaping businesses and nurseries frequently have leftover fill dirt from their projects.
It's worth contacting these businesses in your area to see if they have excess fill dirt.
They might be willing to give it away for free or at a very low cost.
Remember, these businesses need to keep their spaces clean and organized for their work, so they might be more than happy to part with excess dirt.
Excavation Companies
Companies specializing in excavation often end up with surplus fill dirt as a natural byproduct of their work.
By reaching out to these companies, you may be able to secure large quantities of free fill dirt.
Make sure to ask about the dirt's origin and quality to ensure it's suitable for your needs.
Residential Soil Replacement or Excavation Projects
Lastly, keep an eye out for local residential projects, such as the installation of a swimming pool, lawn replacements, or any other activities involving soil excavation.
Homeowners may find themselves with a surplus of soil and would be happy to give it away.
You can find these opportunities by keeping an eye on local online classifieds or simply by word of mouth.
Wrap Up
With these potential sources, your hunt for free fill dirt should be much easier.
Remember to be polite, flexible, and ensure that the fill dirt is of good quality before taking it home.
Related Posts:
Earn Everything… nearly!
Join Ipsos iSay, one of the few Faithful and Honest survey panels and earn prizes, gift cards and donations. Stack your points and redeem them: Simple! No hidden fees and completely free!