Lucktastic Review: Is This Money-Winning Site Legitimate?
Updated on: by anvitalis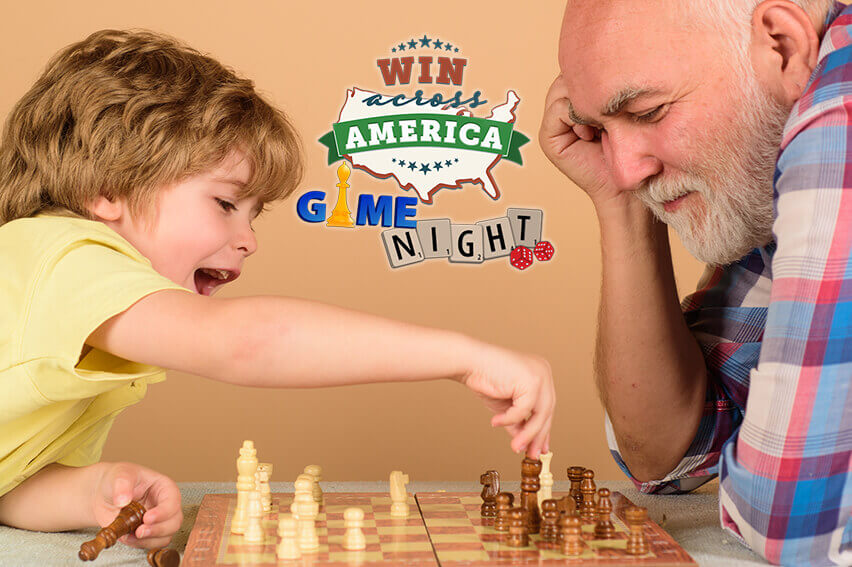 Have you ever bought those fun little scratch-off tickets at the supermarket?
Need Easy Extra $350+/Month For Free?
Not only are they exciting to scratch off, but they actually can win you a lot of money (I literally just had a friend win $1000 on a $20 ticket!).
I don't suggest that you buy tickets every day on your way home from work, but scratch cards can be good for a once-in-a-while wallet boost.
Remember that these scratch offs aren't free, so there's always the possibility that you'll spend a bunch of money and not win a thing.
But what if I told you that there's an app that gives out digital scratch-off cards for a chance to win a lot of money, and you don't have to buy the cards?
It's real.
The app is called Lucktastic, and I'm going to break it all down for you, including how you can earn money, what prizes you can get, and whether the app is safe to use.
What Is Lucktastic?
Lucktastic is an app for iOS and Android devices.
The app helps you earn money primarily through its digital scratch-off tickets, which are just like the ones you buy at the little corner store, only they're all in the app instead of physical tickets.
But Lucktastic has other ways to earn, too, like contests, referring friends, and even downloading partnered apps.
Basically, it's like a reward app that you can use whenever you have spare time and want to try to make some extra money.
Lucktastic has been on the web since 2012, but it has become much more popular over the last couple of years.
You'll see it mentioned on Reddit and other forums where people talk about ways to make money online.
Still, there's not much information about the company floating around online, so I'm not sure what company is behind Lucktastic.
Making Money with Lucktastic
There are several ways to make money with Lucktastic, and it seems to be adding more and more as it grows.
Here are some of the most popular ways to earn:
Need Easy Extra Cash?
Pinecone Research, a leading name in online survey panel honesty, absolutely guarantees $3 cash for every survey you complete!
Take advantage of their time limited New Membership drive and register NOW. Join today: 100% free!


Play Scratch Cards
The main way to earn – or, at least, the way Lucktastic is most known for – is the scratch-off cards.
The app offers completely free scratch cards for you to play every day.
You don't get unlimited cards, unfortunately, but that's because they're free to play.
You'll get a free card each day, though.
Just scratch off the cards using your finger, sliding it over your phone's screen to "scratch" just like you would physical scratch-off cards.
To offset the free cards, you'll need to watch an ad before you get to scratching.
Play Bonus Cards
There are some bonus cards you can get while you play.
Bonus cards usually come when you log in and start playing during specific times – the times that people don't usually log onto the app.
Lucktastic does this to keep people coming back and playing, keeping the app more active throughout the day.
The typical times you can get bonus cards include late at night (after 9 or 10 PM EST) and during the afternoon, between 1 and 5 PM EST).
You can also reportedly get some bonus cards by winning them in contests or from other scratch off cards, although I haven't won any from those methods yet.
Get Daily Rewards
Lucktastic rewards its members who keep coming back by giving them extra rewards for using the app each day.
If you remember to log in for several days in a row and scratch off your daily ticket, you can get a mystery reward.
These can be anything from tokens to redeem for prizes to contest entries.
The longer you keep remembering to login, the higher your bonuses can go!
Play Lucky Trivia Live
One of the newer features on Lucktastic is its Lucky Trivia Live game.
This is actually another app all on its own, but it comes from the makers of Lucktastic and can help you boost your Lucktastic token amount.
The app lets you challenge other players live to answer questions and test your knowledge.
With Lucky Trivia Live, you can also get bonuses the more you remember to play, so hop on the app daily to keep boosting your balance.
Enter Contests
Lucktastic has frequent contests for members to enter to give them another chance at earning cash and prizes.
You'll find these all on the app, too.
They change occasionally, and there always seems to be something new to try to win.
Right now, for example, Lucktastic has a contest for $1 million where players can try to "Crack the Code" to be one of the lucky winners.
There are also smaller contests that give away cash prizes, tokens, product prizes, and some free entries for other contests.
Try Sponsored Apps
Lucktastic has hopped on the bandwagon of letting its users download other apps to earn more tokens, much like many other reward apps that you'll find for Android and iOS devices.
Lucktastic partners with other apps and developers to help advertise their apps.
When you download one to try through Lucktastic, you'll earn tokens from the advertiser.
Some of these app downloads will come with specific instructions to earn your prize, like reaching a minimum level or making an in-app purchase.
Always make sure you read the directions first before downloading the app, so you understand what you need to do to get your prize.
Earn Everything… nearly!
Join Opinion Outpost, one of the few faithful and honest survey panels and earn cash and gift cards for your opinion. Stack your points and redeem them: Simple! No hidden fees and completely free!


Refer Friends and Family
Like many similar apps, Lucktastic pays you to refer your friends and family.
There are a few different reports of how much you can earn for each friend that clicks your link and downloads the app, but it seems that you can make between 500 and 1,000 tokens for each person.
That person would need to download the app and start earning on it for your account to get credited, so make sure you follow up with people to remind them to do that.
And start sharing your link wherever it makes sense, like in your emails, on forums on which you post, or on your social media channels.
Become a Lucktastic VIP
Lucktastic VIPs are people who remain loyal and active on the app.
Lucktastic has different tiers for VIPs, and you technically start at the lowest one as soon as you register and begin playing.
The more you continue to sign in and complete tasks, like scratching off scratch cards and downloading apps, the higher up the tiers you move.
Every tier gives you more benefits, like a higher number of bonus tokens given for scratching off scratch cards.
You can always see what perks you've received by hitting a new tier on the dashboard in the app.
Read More: 8 Best Ways to Win Real Cash Online And How to Avoid Scams
What Kind of Rewards are Available?
Everything on Lucktastic pays you either in tokens or in cash.
If you win cash, then the amount of your cash prize will go into your balance for you to cash out.
If you win tokens, you can let them rack up in your account to exchange for a reward.
Gift cards are known as Instant Rewards on the site, and you'll need the equivalent of $2 in your account to cash out for them.
If you choose cash, you'll need at least $10 to get a check in the mail for the amount you're requesting.
Or, you can ask for a VISA gift card if you've earned $100 in your account.
What Do Others Say About Lucktastic?
Because I'm new to Lucktastic and haven't spent too much time on it, I was curious to see what other people who have used it had to say.
Reddit is a good resource for this because people on the platform are often brutally honest about apps like Lucktastic.
They'll tell you the good, the bad, and the in between!
In addition to Reddit, I looked on review sites like Trustpilot to learn some common pros and cons that people have mentioned about this app.
Pros
Lucktastic is super easy to just hop on and play, and that's something I love about it.
You don't want to have to spend time figuring things out just to earn a little money.
This app is about as easy as it gets to log in and start earning.
Other members appreciate that there are a few fun ways to earn in addition to just scratch cards.
Some people seem to make most of their money just referring their friends, family, and people online.
Others like to see their earnings jump up more and more as they remember to log in and scratch off cards each day.
Either way, it's a simple way to make some cash in your spare time.
You can scratch off a card and earn bonuses in as little as a couple of minutes each day.
Cons
One of the biggest complaints I've seen about Lucktastic is that it can take a long time to earn anything substantial.
That said, that's a complaint that people have of just about any reward site or app because they're not generally known for making money fast.
Still, Lucktastic does make everything seem easy when you first get to its website.
There are pictures of people who've won cash and prizes, and the site insinuates that just about anyone can make money easily here.
But lots of members say differently.
On Reddit, for example, one member says, "I've cashed out a few $50 Amazon gift cards in the past ~3 years from back when such things were attainable. But that's basically impossible now. I'm letting my ~$40 worth of Lucktastic points go in defeat – there's no way to redeem anything anymore. I give up. The daily endorphin rush is no longer worth it."
From my playing time, although it hasn't been much, I can also tell that it isn't the norm to win a bunch of money here.
If you look on the site, you'll see that many of the winners are from 2018 and 2017.
I'm not sure if the site just hasn't been updated or if people just aren't winning stuff anymore, but you'd think Lucktastic would want to update the site with the good stuff, right?
Personally, I'm not thrilled that Lucktastic isn't very transparent.
I have no idea who owns the company or who started it.
I know that's not super important for some people, but it is something that weighs into my decision to use an app or site.
I prefer to use apps and sites that I know something about, and Lucktastic just doesn't offer that.
How to Get Lucktastic
You can head to the Lucktastic site to find the link to the app for iOS or Android.
Or, simply go to your device's app store to search for Lucktastic, download the app, and register for an account.
Once you're signed up, you can begin earning right away.
Lucktastic Review: Is Lucktastic Legit or a Scam?
With the hundreds of reward apps available in app stores, should you give Lucktastic a try?
The way I see it, why not?
I don't use the app much myself, but I do log in occasionally to scratch off some cards and see what new contests are available.
Because it only takes me a few minutes to make the rounds on the app each time I log in, I figure I'm not wasting much time by keeping it installed and using it.
And there's always that chance that I could be one of the lucky cash prize winners (and you could too!).
I don't love that there is no transparency with this company, so that keeps me from using it more.
Still, I have seen plenty of members say that they have gotten paid or received prizes they won, which is proof that Lucktastic is legit.
And, remember: Everything is free on Lucktastic.
You don't have to pay for scratch-offs, contests, or anything else to earn rewards, so there's really nothing to lose.
Are you going to be a lucky winner? Download Lucktastic, try it out, and let us know what you liked/didn't like about it!
Related Posts:
Earn Everything… nearly!
Join Ipsos iSay, one of the few Faithful and Honest survey panels and earn prizes, gift cards and donations. Stack your points and redeem them: Simple! No hidden fees and completely free!