Top 15 Places to Sell Pokémon TGC Cards
Updated on: by Amy Kennedy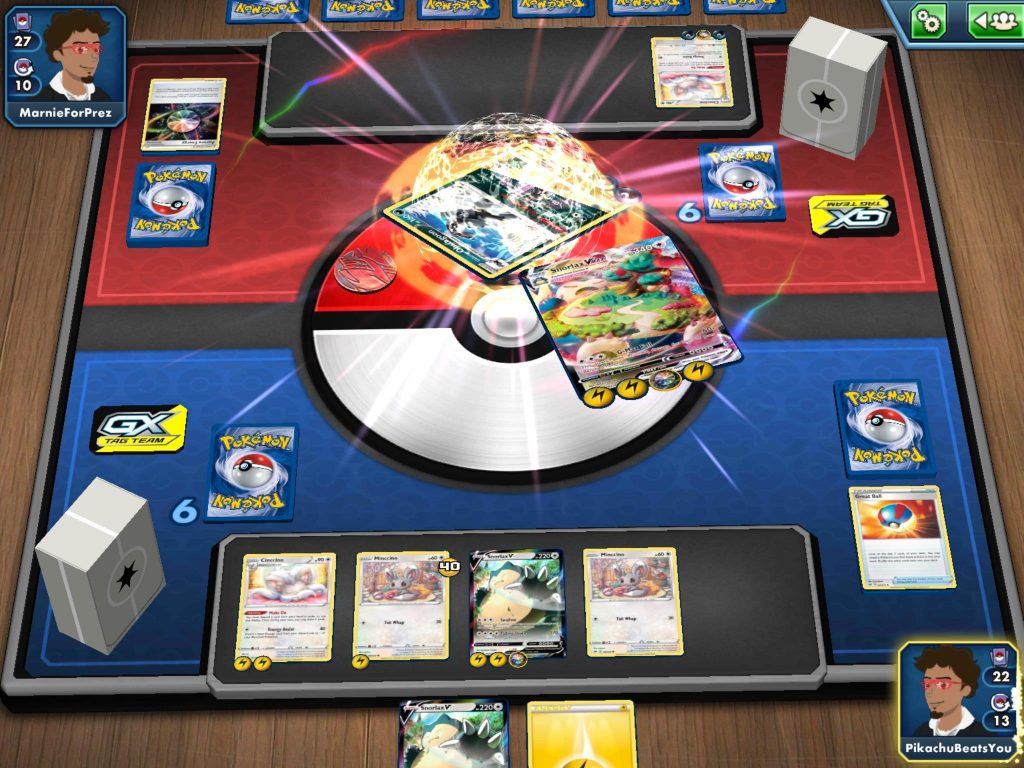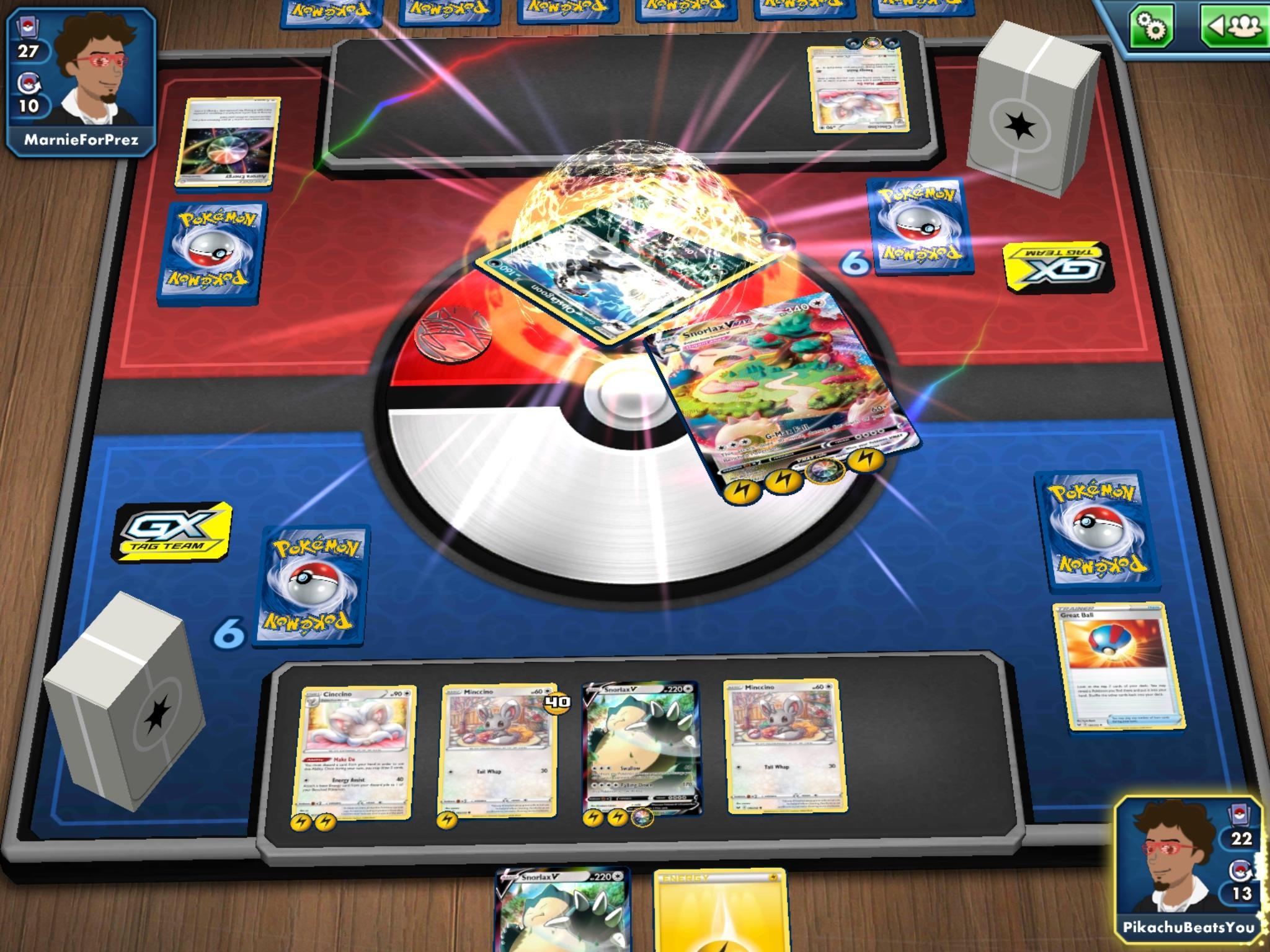 The Pokémon Trading Game, also known as Pokémon TCG, is a popular collectible card game based on Nintendo's Pokémon franchise of video games and anime. The Pokémon trading cards sector has a vast depth to it, notwithstanding the enormous global monetary value. There are more than 800 different Pokémon varieties attracting millions of fans globally. Without a doubt, Pokémon is the most outstanding show and card game for several generations.
Need Easy Extra $350+/Month For Free?
Selling these collectibles is one of the best ways to make cash while cleaning out the clutter from your home or store. The most common option is selling them to Pokémon dealers or next-generation fans. From the various Pokémon games, most typically cost; however, some are available online for free; on mobile devices and other gadgets.
Selling newer versions of Pokémon cards help players earn cash. However, original Pokémon cards are typically the most valuable. The principal factors for determining the value of cards include card conditions, rarity, and set type. All cards have a Set symbol; the oldest Pokémon card has its symbol on its right near the picture. On the other hand, the latest release has the Set symbol on the right bottom side.
Typically, three symbols determine the card's rarity; the symbols include Circle-common card, Diamond-uncommon card, and Star-rare card. Generally, common and uncommon cards have a low monetary value. Holographic (Holo) cards are among the most valuable in the Pokémon card market because they combine rarity and shiny backgrounds.
With the card features in mind, one needs to establish the right selling price. The price largely depends on the card type and contemporary market trends.
TGC Pokémon Market
Pokémon TGC market is based on these sectors:
TGC's competitive market involves Pokémon cards whose value depends on the frequency of use in competitive decks. The card that complies with regulations of the tournament and ensures high win rates most likely earns great money values. However, expansions used by players are subject to turnover. Therefore, the values of the cards occasionally experience fluctuations.
Cards in this category are those that interest individual Pokémon dealers. This set of Pokémon cards usually either preserve their cash values or increase in value. Generally, the most valuable cards comprise the oldest or first-ever released sets like team rocket, neo revelation, jungle, neogenesis, fossil, and base set.  Additionally, cards in this category are scarce. The presence of common and common for set completion also increase the potential to gain more profit. The card condition may impact the card's price; up to 60 %. Perfectly rated first edition cards can attract more than $300000.
Where to Sell Pokémon Cards Near Me
Based on what is most convenient for you, selling Pokémon cards is relatively simple, locally or virtually. As a seller, you should take time to compare prices online and physically to maximize profits.
Here is a list of the best places to sell Pokémon cards for cash near you and online:
eBay
eBay is undoubtedly the most unmatched option for selling your cards. This site is the best place for Pokémon cards, including other collectibles where sellers can choose their selling price. The eBay online marketplace allows sellers to sell their cards at fixed prices.
Additionally, you can sell your cards as an auction where online buyers bid up the price. Sometimes buyers submit price offers if the seller is willing to bargain.  eBay has millions of site visitors and shoppers each month. Therefore, card sellers can get card listings to many people around the world. It is advisable to create a comprehensive listing including high-quality images to attract more potential buyers to your product.
You get an idea of correct pricing; sellers can see what others are listing their Pokémon cards. However, it is still advisable to use an official card pricing guide for accurate pricing; to avoid charging too little or too much. Professional grading inspection for rare cards enhances trust with potential customers. In addition, it helps Pokémon cards sell faster. Other authorized sites assist sellers in determining the card prices.
eBay is a good option for individuals who want to either sell multiple Pokémon cards or list each individually. Despite the disadvantage of looking for a buyer, eBay offers higher pricing.  Typically, the first 200 card listings are free each month; eBay deducts 10% from final prices as selling fees.
Troll and Toad
Troll and Toad purchases and sells Pokémon individual cards, rare packs, and training boxes. In addition to Pokémon cards, they sell other cards, including Dragon Ball and Yugioh. To sell cards on this platform, you must mail them; Troll and Toad generally offer payment within five days after completing the inspection. However, the seller must have a card worth a minimum of $30; in addition, Troll and Toad advise those selling cards worth more than $5000 to contact them.
The site is relatively strict; anyone interested in selling to them must consult their seller's guide to learn the regulations. The simplest way to sell cards is by creating a buy list. It is advisable to browse through the Pokémon series, enter your cards, and view current buyback prices.
Need Easy Extra Cash?
Pinecone Research, a leading name in online survey panel honesty, absolutely guarantees $3 cash for every survey you complete!
Take advantage of their time limited New Membership drive and register NOW. Join today: 100% free!


Troll and Toad require a minimum of $30 worth of cards for the seller to receive a check or PayPal payouts. Sellers who choose the store credit option as payment instead of cash for shipments larger than $30 earn a 35% bonus. On the other hand, orders less than $30 only receive store credit.
Sellers must pay their shipping fees and mail items to Troll and Toad within seven days. Pokémon cards here are of more value and can be located fast.
Dave & Adam's
Dave & Adam's is one of the most popular and long-standing (30 years) card sellers in the Pokémon card industry. It buys Pokémon cards, particularly the holographic ones, alongside other sports cards. Begin your selling process by contacting a corporate officer with the details of your cards. You can then mail the cards to Dave & Adams and receive your payment within two days in cash, check, or PayPal. Being the most long-standing selling site, it is the most reliable way to sell Pokémon cards.
Here, you can sell booster boxes and booster packs; Dave & Adams commands higher prices next to eBay. In some cases, a buying team member can pick up your items at your home or office. However, with this method, you only receive 95% of the buying price.
Additionally, if Dave & Adams rejects your cards during the final inspection, the return shipping is free, unlike all other sites.
Cape Fear Games
Cape Fear Games allows card sellers to either ship Pokémon cards or deliver in-person. On the site, you can check their buy list for single and bulk cards they are currently accepting. Cape Fear Games also offers a list of pricing expectations based on the condition of the cards on their seller's page. If a seller chooses to ship the cards, they can mail them upon receiving an acceptance mail. Additionally, the seller's shipment must reach Cape Fear Games within seven days to receive payment.
Sellers can choose payment from PayPal, check, store credit (30% bonus), or MTGOTraders.com store credit (20% bonus).  Remember, there is a 3% to 5% transaction fee for PayPal and a 10% minimum shipment for check payments.
Cape Fear Games has its local store in Wilmington, North Carolina, where card sellers drop their items and enjoy fast money. Orders worth up to $300 are payable in PayPal and cash; some sellers can also choose the store credit option.
TCG PLAYER
TCG Player Marketplace is an online avenue for selling Pokémon cards alongside other games, including Yugioh, Magic the Gathering, and Cardfight, among other collectibles. The site allows sellers to create a card listing for free; you create a listing that includes images, brief descriptions, and rarity levels to market your cards quickly.
Seller fees vary depending on the card type. The costs are a maximum of 10.25% of the final sales alongside a 3% fee for PayPal payouts. Frequent sellers at TCG Player receive an upgrade to a Pro Seller account and reduced costs. Even better, this site has a card scanner at their pro-level, which scans the Pokémon card to know what card it is and estimate its price. Additionally, keep in mind, you have to be a business or have a huge card collection to qualify for the pro-level subscription.
Individual sellers enjoy live pricing for cards, a level-up seller account, and instant listing of thousands of cards. Additionally, this site's software is the best for fast image uploads.
Card Kingdom is a well-known platform for buying and selling collectible card games like Magic: The Gathering and Pokémon. You can check their buylist to see if they're currently interested in the cards you own, and what prices they're willing to offer.
If you agree with the price, you'll have to mail your cards to them. They provide detailed instructions on how to package and ship your cards to prevent any damage. Once they receive your cards and verify their condition, they'll send your payment through check, PayPal, or store credit.
One advantage of Card Kingdom is that they have a reliable customer service team that you can contact if you have any questions or issues. However, like many buylist sites, their prices may not be as high as if you sold your cards individually to a collector.
Gemr is a social platform for collectors to buy, sell, and trade their collectibles, including Pokémon cards. This platform allows you to showcase your collection, engage with other collectors, and buy, sell, or trade your cards.
The process of listing your Pokémon cards for sale on Gemr is relatively straightforward. You just need to create an account, list your item with a detailed description and photos, and then set your price.
One advantage of Gemr is that it's a community of collectors, meaning your cards will be seen by people who genuinely value them. The downside is that, since it's a smaller platform compared to sites like eBay, your listings might not reach as many potential buyers.
Mercari is an online marketplace where you can sell just about anything, including Pokémon cards. Like eBay, Mercari allows sellers to list items for free and only takes a 10% commission once your item is sold. You can either choose to ship the card to the buyer or arrange for a local pickup if the buyer is nearby.
One of the benefits of Mercari is its user-friendly app, making it easy for you to list and sell your Pokémon cards right from your phone. However, just like other open marketplaces, you'll need to be careful about fraudulent buyers and follow Mercari's guidelines to ensure safe and secure transactions.
Card Cavern
Card Cavern specializes in PTCGO codes, online codes for Pokémon, the trading card game online. Pokémon cards contain a code on them; if you have not redeemed these cards online, you can sell them on sites like Card Cavern. The selling process is digital for virtual codes. You only need to agree to sell and then send the codes by mail. This way, you get up to a $12 shipping credit for mailing individual cards.
The site is relatively user-friendly, where one can sell individual cards apart from card codes alongside other special edition Pokémon packs.
Additionally, there are authorized mobile apps that generate Pokémon Trading Card Game Online (PTCGO) codes.  Card Cavern buys a maximum of $250 from each seller each day. Individuals with more than $250 worth of Pokémon cards need to send many shipments or receive special permission.
Sell2BBNovelties.com
There are currently two options to sell Pokémon cards and other collectibles to Sell2BBNovelties.com; sell cards in bulk or sell individual Pokémon cards. You can view individual card listing prices available on the selling page or the search box. Similarly, bulk listing prices are also available on the collection listing.
This site only accepts mint or "like new" condition cards; they must not contain marks, scratches, bends, and worn. Additionally, all cards must be the original United States version. The site does not charge any shipping for cards above $30.
Local Comic Shops
You can look for a place near you that buys and sells Pokémon cards, for instance, your closest comic shops. Selling cards to local comic stores prove to be more convenient than selling the cards yourself or mailing them to a buyer. Typically, comic shops pay higher prices than pawnshops specializing in selling trading card games and related collectibles. However, selling to comic shops offer lower prices than using apps or online sites. This is because the comic shops need to find a final buyer and make a profit (you get a trade-in value).
Ensure to call your local comic shop to inquire if they buy Pokémon cards. Most of these stores offer cash and store credit payouts. You earn more if you opt for store credit.
CCG Castle
CCG Castle purchases several trading card game series. It buys cards online for cash, PayPal, or store credit. The site requires you to turn on "Buy Mode," which shows the list of cards CCG Castle is currently buying. On the website, you can also browse for Pokémon cards eligible for sale. The product listing shows the number of cards the site is looking to purchase for a particular card type.
CCG Castle allows individuals to sell singles and Pokémon card collections. The site's notable downside is that it does not cover shipping costs.
CARD MARKET
Card Market, a European online marketplace, facilitates easy selling of Pokémon cards. The site requires the card seller to create an account and then click on sell cards. The site user then receives a fillable list that assists in an auto-generated search. This means when you type out a particular game, you get a drop-down list of all different versions of that game card. You can then select your game and follow the provided instructions. You can set your prices; however, the site also provides averages for similar cards already sold. Sellers must grade their cards according to Card Market's grading guidelines.
Earn Everything… nearly!
Join Opinion Outpost, one of the few faithful and honest survey panels and earn cash and gift cards for your opinion. Stack your points and redeem them: Simple! No hidden fees and completely free!


Facebook Marketplace
Facebook Marketplace is a popular selling place for Facebook users. Provided you have an account, you can list your Pokémon cards or any other item for free. Even better, there are no seller fees after making a sale. Facebook Marketplace allows users to buy and sell items near them locally. You list your cards for sale, including quality images and detailed descriptions.
You can view what other sellers are listing their cards for and set your fair price. Buyers communicate with sellers on the platform or the mobile app. The seller then schedules the pickup time and location.
Craigslist
Craigslist is one of the best options to buy stuff near you.  If you have cards that are not particularly valuable, Craigslist is the best site. It is free to list your Pokémon cards here, and you do not pay commissions on your final sales like other sites such as eBay.
Similar to Facebook Marketplace, you communicate with the buyer and then arrange meetups in safe areas.
Conclusion
In summary, it is imperative to know the value of Pokémon cards and carefully organize them to earn the most cash. Sites such as eBay, for instance, have buyers who are more likely to be impressed with organized collections than old, worn-out cards. Organizing increases salability and makes it easier to know what your collection comprises.
Related Posts:
Earn Everything… nearly!
Join Ipsos iSay, one of the few Faithful and Honest survey panels and earn prizes, gift cards and donations. Stack your points and redeem them: Simple! No hidden fees and completely free!