74 Under The Table Jobs and How to find them on Craigslist 
Updated on: by Amy Kennedy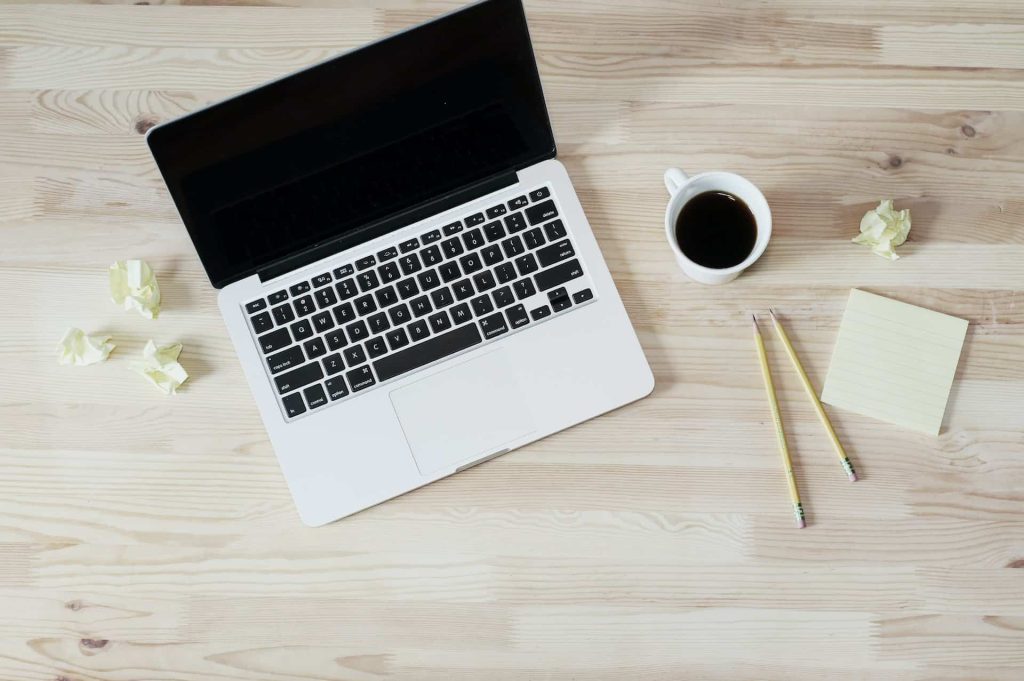 Need Easy Extra $350+/Month For Free?
You may already have full-time or part-time employment, but you'd want to supplement your income. Under-the-table jobs are the best choice as they allow you to work on your own schedule and receive payment directly per your liking.  
What about the income amount? You'll be surprised to know that some people depend on these jobs as their sole income source and have a pretty comfortable lifestyle. 
The best thing about these jobs is that they don't require technical skills, and those that do offer training programs. Sounds good, right?  
This article will take you through the most common under-the-table jobs, including how to find more on Craigslist.  
What are Under the Table Jobs? 
Even though "under-the-table jobs" is a reasonably popular term, "not everyone is acquainted with the term.  
It refers to the off-the-record income people receive but is not shown on their tax returns. Usually, such funds are paid in cash. 
Are Under the Table Jobs Near Me Illegal?
Per the Internal Revenue Service, paying workers under the table is one of the most common forms of tax evasion. This means that individuals earning from under-the-table jobs and not filing returns are committing crimes.  
Hence, the government has the right to take action against such persons through fines and penalties.  
Jobs That Pay Under the Table on Craigslist
Below are some of the under-the-table jobs that pay cash only: 
1. Babysitting
Many parents are looking for someone to babysit their children while at work. This can be a great way to earn extra money, and it's relatively easy to find such jobs through online services or word-of-mouth.  
It's essential that you screen the employer, as some have a reputation for being rude to their employees. 
The following websites are good for finding such jobs:  
2. Nanny
This job is similar to babysitting, but it takes a more significant commitment over a longer period of time. For instance, you may have to look into the children's affairs, including tutoring them.  
As a result, you may have to reside with the family. 
3. Proofreading and Editing
If you have good writing skills, you may be able to earn money by proofreading and editing manuscripts or papers. This type of work can be busy, but it pays well, and there are often opportunities for advancement.  
Need Easy Extra Cash?
Pinecone Research, a leading name in online survey panel honesty, absolutely guarantees $3 cash for every survey you complete!
Take advantage of their time limited New Membership drive and register NOW. Join today: 100% free!


4. Freelance Writing
Freelance writing is a great way to make some quick cash while enjoying your own creativity. You can write articles for websites or magazines, create content for e-commerce sites, or write proposals.  
There are many avenues open to freelance writing, including websites and companies.  
If you lack prior writing experience, begin writing your samples before getting together a portfolio to get you started. 
5. Online Sales
You can make a great deal of money by selling online. This includes selling items through eBay, Amazon, and other marketplaces.  
Pro tip: Create high-quality listings that attract buyers, and be sure to track your sales metrics so you can improve your strategy. 
6. Working as a Virtual Assistant
A virtual assistant's role is to provide contracted services such as transcription, data entry, customer service, light administrative work, and more. If you go for this gig, you'll have many opportunities in marketing research, social media management, and web design.  
With the right skillset (and are available on a flexible schedule), you may be able to earn a good income as a virtual assistant. 
7. Personal Assistant
As a personal assistant, you would be responsible for performing various tasks relating to the care and well-being of a person. This could include arranging appointments, driving people around town, or handling errands.  
Be sure to have good communication skills, as it's a crucial part of the job.  
8. Manual Labor/Odd Jobs
Manual labor may be a great way to earn money if you're comfortable working with it. This type of work can be found in construction, landscaping, and many other areas.  
The best places to find such jobs include:  
9. Interpreter
A good interpreter or translator can make a great living working for companies that do business overseas. These jobs are often very demanding, but they offer flexibility and the potential to work from home.  
You can access websites offering freelance translation and interpretation jobs through this link. 
10. Tutor
As a tutor, your role would be to teach others, particularly students, about various subjects, like mathematics and literature.  
Finding such gigs is less complex since you can begin by asking your friends and family members for leads on students struggling with their studies.  
You can also find such gigs on Craigslist, Facebook, and other social media platforms.  
11. Junk Hauler
This job is excellent for someone who loves the outdoors and has some mechanical aptitude. Junk haulers travel to different locations, collect scrap metal and other recyclable materials, then transport them to salvaging or junkyard companies.  
Depending on the neighborhood, you could make between $15 and $25 per hour working as a junk hauler. 
12. Mover
In some cases, moving companies will hire remote workers to help with the move. This could be a great way to make extra money if you already have a driving record and good liability insurance.  
You would work as a part-time employee and receive your pay directly in cash. 
To begin with, you can find such gigs on Craigslist. You can also interact with managers of large apartments where people often move in and out. 
13. Performing
Those who are gifted musically or comedically may find success in performing. After a performance, public members compensate many musicians and vocalists in cash.  
You may also perform for tips at fairs and other public gatherings. 
Notably, have merchandise such as CDs ready. You may make more money overall from doing so than you would from the performance. 
14. Pet Sitting and Dog Walking
Some pet owners require a sitter because they are too busy with work to take care of their animals. If you have a loving personality and are comfortable handling pets, this could be a great way to make some extra cash.  
Some people may require you to do more than simply monitor and care for their pets; they may also want you to walk their dogs.  
Depending on your arrangement with the pet owner, this can happen several times a week. You can find such gigs on Rover, although it's easy to ask around your neighborhood. 
15. Pet Grooming
Pet groomers typically provide dogs with baths, haircuts, nails trimmed and bathed (or clipped), vaccinations, and deworming treatments.  
You could earn up to $40 per hour, depending on your employer. 
Earn Everything… nearly!
Join Opinion Outpost, one of the few faithful and honest survey panels and earn cash and gift cards for your opinion. Stack your points and redeem them: Simple! No hidden fees and completely free!


16. House Sitting
There are no children involved in house sitting. Instead, your role will be to watch over your employer's property when they're on vacation or business trips.  
You may also have to do other minor tasks like checking mail, watering plants and flowers, as well as other essential checks.  
17. Janitorial Work
Janitors are responsible for cleaning offices and other public spaces. You'll need a few things for this job, with a vacuum cleaner being the first.  
Secondly, you'll likely need some cleaning supplies, including mops, rags, and a dustpan/brush. Finally, you must have good hygiene habits, like wearing gloves during the cleaning exercise. 
18. Hairdressing
Depending on your skills, you could offer a variety of services like hair styling, coloring, and cutting. Providing these services can be pretty lucrative as people often have high expectations for quality hair care.  
However, you'll need to be hygienic when working with clients in their homes to succeed as a hairdresser under the table. 
19. Cooking & Baking
There are numerous ways that you can offer cooking or baking services from home. One option is to set up an online kitchen where customers can order food delivery.  
Alternatively, you could work as a freelance cook or baker, providing services to individuals or businesses. 
20. Selling collectibles and Vintage Items
These items include anything from antique furniture to rare books. If you have a flair for styling and know how to market your items, this could be an extremely lucrative way to make money.  
However, like any other business, you'll need to research before starting so that you don't waste time or money on products that won't sell. 
21. Graphic Design
If you are good in graphic design or web development, many companies would be interested in hiring you as an Independent Contractor.  
While this does require some upfront investment (time and materials), it can be highly lucrative if your skills are up to par. You'll also get to work from home, which is another huge perk. 
22. Online Surveys
Online surveys offer an easy way to earn money without extra equipment or other programming requirements.  
You simply need access to a computer and internet connection, and then you can start filling out survey questions about anything from fashion trends to dietary habits.  
In many cases, you will be awarded points for each survey you complete, which can then be exchanged for cash or other rewards. 
23. Snow Removal
This is a part-time position that is only available during the winter months. You will just need a shovel, especially if the job is part-time.  
You can get leads to such jobs in different places, but online websites, like Craigslist, are the best leads. You could also move around your neighborhood, asking people. 
24. Dressmaking and Alterations
Dressmaking and alterations include everything from hemming skirts to making full suits. This under-the-table job could be a great way to put your skills to work if you have a flair for styling.  
You can also advance your work by marketing it online, especially on Facebook.  
25. T-Shirt Printing
A T-shirt printing business can be a great way to supplement your income. However, printing by hand is complex and time-consuming, so you may need automated printers.  
This type of business also requires an online presence and the ability to print shirts on demand. 
26. Martial Arts Instructor
If you're talented at martial arts and have a passion for teaching, opening your martial arts school could be a great way to make extra money.  
However, such schools typically require extensive personal training and discipline to teach the classes properly. You'll need to be passionate and possess excellent physical conditioning. 
27. Upholstering Furniture
Upholstering is a skilled trade that can come in handy in your quest to diversify your income. You'll need good woodworking and upholstery skills and the ability to sew.  
As long as you can complete high-quality jobs quickly and efficiently, upholstering could be an excellent way to make extra money. 
28. Selling Used Books and Music
If you're an avid reader or music lover, selling your used books and music online may be a lucrative option.  
You can sell items directly to consumers via eBay, Amazon, or other online stores.  
Although this type of business requires some marketing expertise and a strong sales pitch, it could be worth your time and effort if you have the right skillsets. 
29. Handyman
Can you repair computers, gadgets, furniture, and home equipment? People will pay you to assist them if you have skill and expertise in these areas. 
It helps much more if you can help them avoid the high costs of hiring an expert. Remember that trying to gain money is no excuse to take on a job you aren't qualified for. 
30. Painting
It's safe to assume that painting is another well-paying under-the-table task that most people despise. This is because it takes some effort and isn't exactly exciting.  
However, you can earn good money doing this for other people, but only if you have expertise in the field. 
Household rooms, fences, sheds, and other assorted areas may all benefit from a fresh coat of paint. 
31. Photography
If you are interested in photography and enjoy it as a hobby, there will always be an audience for your work.  
There are many ways to earn from it, including shooting a group of friends and family, a wedding or other special occasion, company promotional materials, or something else entirely.  
The market may be competitive, but if you put in the time and effort to build a portfolio, it may become a well-paying second hustle. 
32. Personal Gym Trainer
One of the benefits of being a personal gym trainer is that you can make a lot of money. In fact, some trainers earn as much as $75,000 per year.  
The downside is that finding work in this field can be challenging, and you may have to work odd hours or weekends. 
Notably, having a personal training certification will help you gain more clients.  
If you find it hard to find a job in your local area, enroll in Thumbtack or Bark or post your workout videos on social media platforms. 
33. Sports Instructor
A sports instructor can work as a full-time or part-time employee. They will typically work with groups of children and upcoming athletes, guiding them through different sports activities.  
This is a great job for those who enjoy working with others and have some experience in coaching or teaching.  
34. Tour Guide
A tour guide works with groups of tourists and offers them a unique view of different locations. They will typically work for companies that provide day-long tours in the cities.  
This is a perfect job for those who enjoy talking to people and have experience in customer service. The best thing about tour guides is that even those working for free get tips. 
Tour guide job ads are common on the following websites:  
35. Private Detective
A private detective can work as a full-time or part-time employee.  
This job best suits those who enjoy solving puzzles and have some experience in law enforcement or investigative work. 
36. Waiting Tables and Bartending
Waitressing and bartending are two of the most common under-the-table jobs. Waiters work in restaurants, bars, hotels, and other establishments.  
On the other hand, bartenders work in nightclubs or places that serve alcohol.  
37. Delivery Service
Some restaurants and businesses provide home delivery services for their customers.  
You can work with such enterprises as the jobs are flexible and you can work on the shift with which you're most comfortable.  
Does the job interest you? Visit the local restaurants and ask if they're hiring. Usually, you'll earn a small wage, ranging between $20 and $30 per shift, depending on whether you'll be working during the day or at night.  
38. Personal Shopper
Personal shoppers are valuable employees because they can provide customers personalized service. They can identify what products the customer needs and find them at the best price possible.  
This type of position is not as common as it used to be, but some opportunities are still available. 
39. Event Planning
Event planners manage events such as weddings, birthday parties, and corporate functions. They will work with the client to develop a detailed plan and ensure that all the details are accounted for.  
This is a demanding job that requires excellent organizational skills as well as attention to detail. 
40. Computer Repairs
Computer repair jobs are in high demand, as people always upgrade and modify their machines. The best computer repairs come from those with experience with electronics and a good eye for detail. 
41. Appliance Repair
Appliance repair jobs are a great way to make some extra money. Not only do they pay well, but they also offer flexible hours that can work around your daily schedule.  
You will need to have experience repairing appliances and be able to work quickly and efficiently. 
42. Yoga Classes
Yoga is a popular activity that people of all ages can enjoy. As the popularity of yoga grows, there are more opportunities for those with experience in teaching to find work as yoga instructors.  
Under-the-table Yoga teachers typically receive payment in cash and may also have access to additional income through online courses and consulting work.  
PayPal is the most common online payment method. 
43. Jewelry Maker
A jewelry maker makes and sells unique pieces of jewelry. The requirement is that you have some artistic ability and good design skills.  
You will also need to be able to work with different materials, including metal. 
44. Bicycle Repair
Bicycle repairers will typically work with people with bicycles needing repair and servicing.  
These activities include fixing flat tires, replacing broken spokes, and seat adjustments. This can be a good under-the-table job if you set it up in an area offering bicycle-hire services. 
45. Peddler
A peddler is someone who sells goods door-to-door or in small businesses. This sale can include jewelry, clothing, home decor items, etc.  
If you are willing to put in the effort, you can make a good fortune from the side hustle.  
46. Website Developer
A website developer is a person who designs, creates, and updates websites. They will need to have excellent coding skills and knowledge of web design trends.  
With the rise in digital marketing and technological advancements, this is an area to venture in.  
47. Farm Work
There is always something to do on a farm or ranch. For instance, many owners appreciate additional hands during harvests and other peak times. Overtime is plentiful, and day employees are often compensated in cash.  
There are various ways you can get a job in this area. For instance, you can visit this website and communicate with potential employers.  
48. Massage Therapy
Massage therapy can be a great side hustle as you can study it even with a high school diploma. Masseurs will typically work with individuals, administering massages to relieve pain and tension. Sports masseurs are in demand, as they can give athletes pre-game or post-game treatment.  
Building a clientele is possible through networking with physiotherapists, yoga instructors, fitness center owners, and even hairstylists.  
You can also offer in-home massage services in the United States on Soothe. 
49. Uber Driver
Even though Uber doesn't pay cash, you'll likely make money from tips. This can be an excellent under-the-table job if you are a qualified driver.  
You'll only have to complete a few pieces of paperwork, after which the rest of the work will be driver-focused.  
The most important thing about this job is to be polite to customers.  
50. Street Entertainment
Is your area of residence touristy? Then maybe you could consider a hustle as one of those street performers in major cities.  
You should begin by reviewing the local laws on such matters so that you don't find yourself on the wrong side of the law.  
Street entertainment involves many things, including dancing, clowning, and juggling.  
51. Sign Working
Sign working involves standing by the roadside, either spinning a sign or just holding one. Upcoming businesses and shops may require someone to stand with such signs on the street during busy times for business promotion.  
It can be a draining task, especially on hot days, but the good pay should keep you going.  
52. Hosting a Garage Sale
Consider holding a garage sale if you have items you don't use anymore. Set up a table in your driveway or front lawn and start selling off your unwanted possessions.  
You can also give out business cards to promote any other business you may have. 
53. Mechanic
Mobile mechanic services are highly sought after since no one likes shelling out money for expensive tow services. The work pays well but requires some special skills and equipment.  
If finding jobs via friends doesn't provide enough results, try requesting business card display space at nearby establishments.  
You can also expand your client base by proposing to offer oil-changing services.  
54. Personal Chef
Personal chefs cook food for people who live in their homes or provide catering services to businesses. You will need a personal chef's license to offer your services.  
There are many online directories that list personal chefs who are looking for new clients.  
You can also search for job postings on Indeed or sign up with Cooks for Hire, which will send you job alerts every time there is an opening for a personal chef. 
55. Search Engine Optimization
One of the most popular under-the-table jobs is SEO. It involves optimizing websites for search engine visibility, leading to increased web traffic and greater profits.  
Although you may need some technical skills to complete this job successfully, many websites offer training programs that will help you learn the ropes quickly. 
Usually, you'll find employers requiring optimization services on Craigslist or ProBlogger websites.  
56. Carpet Cleaning
You can advertise your services in your local area by visiting your neighbors. This job is flexible as you get to work only on your free days. 
57. Makeup Artist
Makeup artists apply cosmetics and other beautifying treatments to people's faces. The work can be freelance or employed in a salon setting. 
58. Helping People Write Resumes
Most people are looking for employment but don't know how to write good resumes. If you're good at it, such people are willing to pay you to improve their careers, including resume writing, cover letter writing, and LinkedIn profile building. 
59. Disk Jockey
DJs work in weddings, parties, and other venues where music is played. You can make good money in this field if you're good at it. 
60. Golf Instructor
Golf instructors may be the perfect choice if you're looking for a flexible job.  
As an instructor, your primary responsibilities include giving golf club members lessons and directing golf tournaments. 
61. Computer Data Recovery
Humans have a terrible habit of not keeping data backups. Thus, they need the services of a data recovery expert when their hard disk fails.  
To begin the data recovery exercise, find helpful software, such as Linux's data recovery tools.  
62. Engaging in Historical Reenactment Fairs
There are a number of historical reenactment fairs across the country. You can work as an expert on any aspect of period clothing or accessories, weaponry, or farming techniques.  
In addition to income opportunities, these events also offer some fantastic travel opportunities. 
63. Selling Crafts
This area is for creative people with skills in making unique woodwork and art. You can sell your items at art and craft shows, as well as during local festivals. 
64. Drive People
Driving people could be the perfect under-the-table job if you have a car and can chauffeur people to and from work.  
Getting started in this profession is no problem as long as your driving record is clean. 
65. Small Engine Repairs
This job involves repairing items like lawnmowers and landscaping tools. You can begin by marketing yourself to your neighbors, who will likely sell you to their friends. 
66. Home Health Aide
Home health aides provide personal care and assistance to residents in their own homes. They may help with bathing, dressing, eating, using the toilets, and getting out of bed.  
This opportunity is for those who enjoy interacting with people or have an innate sense of caring for others.  
67. Marine Mechanic
This job can only be viable if you live in an area with waterfront vacation properties. Additionally, you must have basic repair skills to succeed.  
You may advertise that you can mend or rebuild marine engines or that you can repair motors for boats. 
68. Selling Farm Produce
You may make money by cultivating and selling your own crops, including fruits and vegetables. The selling process involves hiring a store or setting up one by the roadside. 
69. At-Home Daycare
If you are a stay-at-home mum, you might use this opportunity to supplement your income. You can establish an in-home daycare and earn some money in the process. 
It's even better if you have a natural affinity for children and a strong maternal instinct. 
70. Music Gigs:
If you're musically talented, you might find opportunities to play at events, parties, or local venues. These jobs can pay in cash and also help to increase your exposure as a musician.
How to Search: Look for "Musician Needed," "Band Required," or "Gig for Singer."
71. Computer/IT Support:
Many small businesses or individuals need help with their computers or networks but don't have a full-time IT person. If you're good with computers, this could be a good opportunity.
How to Search: Use terms like "IT Support," "Computer Help," "Network Setup," or "Tech Support."
72. Event Staffing
Event staffing includes roles such as food servers, bartenders, set-up and breakdown crews, security personnel, or even event coordinators. These positions often pay cash and are typically part-time or contract-based. They can be found under sections like "Events" or "Gigs" on Craigslist.
How to Search: Use keywords like "Event Staff," "Bartender," "Security," or "Event Coordinator" in the appropriate sections.
73. Car Washing and Detailing
Providing car washing and detailing services is a great way to earn cash, especially if you have knowledge of automotive cleaning techniques. You can offer your services to individuals or even car dealerships.
How to Search: Use terms like "Car Wash," "Car Detailing," or "Auto Cleaning Services."
74. Gardening and Yard Work
If you enjoy working outdoors, offering gardening and yard work services can be a lucrative cash-based job. This can include tasks such as lawn mowing, weeding, hedge trimming, and general yard maintenance.
How to Search: Look for keywords like "Gardener," "Yard Work," "Lawn Care," or "Landscaping Services."
How to Find More Jobs on Craigslist
There are several ways to find under-the-table jobs on Craigslist. Some common methods include searching by category, looking for specific job types (like Sales or Customer Service), or using filters to narrow your search. You can also advertise your services on the websites, and potential employers will come looking for you. Further, the website allows you to narrow the search to a specific city or town, easing the search process. 
 Whichever method you choose, be sure to use caution when conducting your search. Be aware of scams that involve fake job postings or payment schemes that require you to pay some money before completing a task. 
Above all else, be safe when working with strangers, and make sure you research any potential employer before offering your services. 
Related Posts:
Earn Everything… nearly!
Join Ipsos iSay, one of the few Faithful and Honest survey panels and earn prizes, gift cards and donations. Stack your points and redeem them: Simple! No hidden fees and completely free!