15 Best Jobs for Organizers and Personalities That Crave Order
Updated on: by Amy Kennedy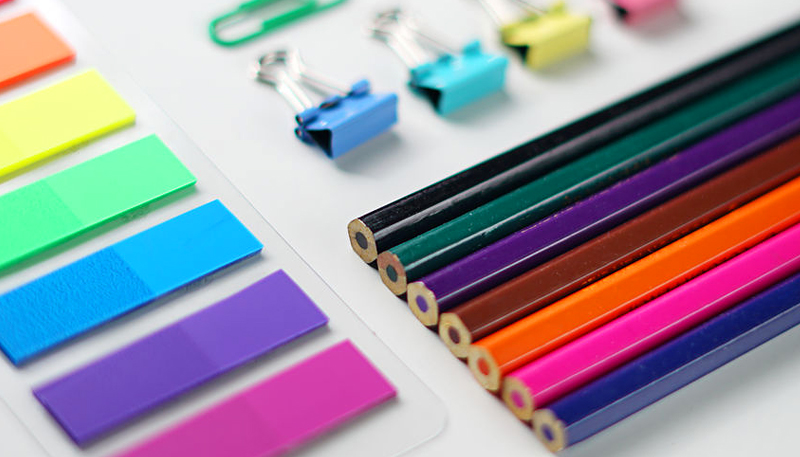 "What jobs are good for me with my organization skills and Type A personality?"
Need Easy Extra $350+/Month For Free?
Don't worry – your high need for organization and order are absolutely not deal breakers for most jobs.
In fact, your personality is exactly what some professions crave!
People might pick on you for your intense need to have order in everything that you do.
But your order-craving need is perfect for management-type roles and any careers where things need to get done a certain way without any hiccups interfering.
As you can imagine, those traits can be highly desirable in a variety of fields much more than free spirit traits are!
So, embrace your inner anxiety and need for organization and try the following careers on for size.
Type A Personality Careers
There are many, many more careers that you can thrive in with a Type A personality than I can list right here.
Basically, anything that involves hard work, dedication, and a keen eye for detail is something that most Type A's can excel at.
But here are some more common and popular careers that you'll probably find the most success at with your personality and preferences.
Data Entry
I've previously written about microtasking sites like Amazon Mechanical Turk here.
Not only are they a great way to make some extra money in your spare time, but some people also do this type of work for a living.
It's basically a form of data entry, which can encompass several types of work.
Data entry always involves using a computer, but the tasks can vary from transferring information from one place to another to typing up recorded audio files (transcription), and just about anything in between.
Some data entry tasks require the use of spreadsheets for organizing information.
Others involve categorizing texts and images by choosing the proper tags for them.
Need Easy Extra Cash?
Pinecone Research, a leading name in online survey panel honesty, absolutely guarantees $3 cash for every survey you complete!
Take advantage of their time limited New Membership drive and register NOW. Join today: 100% free!


Data entry work is very detail-oriented so those who excel at it need to have a keen eye for paying close attention to the little bits of information involved and must be able to fall instructions to a T.
Sounds like it's right up your alley, right?
Aside from using one of the many microtasking websites made specifically for this type of work, you can also find data entry jobs through freelance websites like Upwork.
Or, ask your favorite local businesses (law offices, colleges and universities, and courthouses may be the best places to try first) if they could use your assistance with data entry work.
Editor or Proofreader
Editing and proofreading is 100% about catching even the tiniest mistakes in the written word and improving it in a way that makes it more readable to the user.
This is the absolute perfect solution for a Type A personality who also has impeccable grammar skills.
Nowadays, this work can be easy to find, too, with the billions of websites on the net and new blogs popping up all the time.
If you have a website, spend some time editing it to make sure your writing is up to snuff. Your own blog can act as your portfolio until you start getting some clients under your belt.
Then, email bloggers or online business owners to offer your services.
You can also find editing work on Upwork, Guru, and other freelance marketplaces, or offer your services on Fiverr.
Event Planner
Imagine your best friend handing over all control of her birthday bash or wedding to you.
You get to plan every single detail, from the types of flowers to the meals guests eat.
It sounds like a dream come true, but it can be a reality when you're an event planner.
This is the perfect job for people who love focusing on little details because you'll need that ability to succeed as a planner.
Once you have a couple of parties in the books, you probably won't have much difficulty finding new clients to help.
The best part is that as your own boss, there's really no limit on how much you can make as an event planner.
The average median salary is about $61,000, but depending on what you charge and how many clients you take on at a time, that number can soar.
Housekeeper
No, it's not necessarily a glamorous job, but housekeeping can be one of the best ways to cure your craving for organization.
If you've ever stepped into a hotel room, you know how spotless they look, especially at mid to high-tier hotels.
Nothing, from the drapes to the bedding, is out of place.
Every time someone leaves or steps out for the day, you can go back in and perfect the room once again, leaving you with an endless supply of tasks to suit your organizational abilities.
Interior Decorator
Interior decorators need a knack for knowing what colors work well together and what furniture and decorations can maximize the space.
They also have to be really good at organizing.
Knowing how to keep a space organized is one of the top tasks that interior decorators are asked to do.
Whether it's a mudroom, a study, or a kid's playroom, people who hire interior decorators often lack the ability or time to create an organized space on their own, so they need the help of a professional.
You can tune into all the details your clients need and create incredible living spaces for them while your Type A personality makes sure every last detail is perfect.
Inventory Clerk
Large department stores and warehouses need people specifically for managing inventory that comes and goes.
It's a lot of work, which is why they typically have jobs just for keeping track of inventory.
As an inventory clerk, you'll do things like categorize items as they come in, put them in the right spots, and keep detailed records of what's on hand and what's leaving the warehouse.
Earn Everything… nearly!
Join Opinion Outpost, one of the few faithful and honest survey panels and earn cash and gift cards for your opinion. Stack your points and redeem them: Simple! No hidden fees and completely free!


You might also be responsible for restocking shelves and taking inventory of what's left on the shelves.
If you love numbers as much as you love keeping things tidy and organized, then this may be the perfect job for you.
You can even score these types of jobs in one of Amazon's warehouses!
Check out the Fulfillment/Warehouse Associate jobs for more information.
Read more: Work at Home with Amazon! 8 Jobs You Can Start from Your Home Office
Lawyer
You can't possibly succeed as a lawyer if you don't have organization skills.
Seriously – can you imagine hiring a lawyer who was constantly losing paperwork and couldn't find what he needed while in court?
Lawyers absolutely need to have a great sense of organization and they also need to excel at paying attention to details.
It's usually the slightest details that can make or break a case.
It's not an easy process to become a lawyer, but if you're still figuring out what degree to get in college or are considering a career change, it's doable.
The Bureau of Labor Statistics has a lot of helpful information on the educational and professional requirements of a lawyer.
Personal Organizer
What could be better for an organized person than becoming a professional organizer?
Yes, there is such a job.
It's called a personal organizer, which is basically a fancy name for calling someone who helps others become less cluttered and more organized.
Personal organizers can do a variety of tasks related to keeping people free of clutter.
They might help single moms find ways to clear their homes and free up space.
They might help an elderly man sort his closet and find a way to tidy up his tie and shoe collection.
Personal organizers sometimes work strictly with professional offices to help them find homes for paperwork, tidy up computer cables, and more.
If you're more into digital stuff, you can even become a virtual personal organizer that helps people clear up space on their computer and get their files in order.
Project Manager
As a project manager, you can use your skills in a number of ways.
Project managers can help virtual teams handle everything from web design to marketing, or they can help teams in-person learn how to work together to complete work efficiently.
Basically, they come up with ways to make any project run smoothly, whether it's for a business, school, or organization, and then delegate tasks to others to make it happen.
Being detail-oriented and knowing how to get things done are necessities for project managers, so your personality can be a huge asset for this career.
School Administrator
If you've ever taught or stepped inside a classroom, you know that they're not always as organized as teachers would like them to be.
Teaching a traditional classroom can be full of surprised because you never know how your students will behave each day.
But, as a school administrator, you don't work directly with students aside from the occasional meeting. Instead, you'll work with teachers and other staff to make sure the school runs smoothly.
School administrators are responsible for a lot of tasks, so it's important that you feel comfortable handling all of it.
But, for someone who loves being in charge and taking control of situations, especially when it comes to the well-being of young minds, then this can be an excellent role.
Financial Analyst
A Financial Analyst is a professional who provides guidance to businesses and individuals making investment decisions. They study economic trends, evaluate the financial health of companies, and recommend investment portfolios.
Type A personalities thrive in the role of a Financial Analyst due to their attention to detail and inherent drive for perfection. They need to examine large datasets, extract insights, and create reports to guide strategic investment decisions.
Their ambition and focus on achieving results also enable them to excel in understanding market trends and predicting financial outcomes.
In addition, financial analysts often work under tight deadlines and high pressure, environments where Type A personalities are generally comfortable.
They are able to manage their time effectively, multitask, and maintain their efficiency, which are crucial skills in this field.
Surgeon
A surgeon is a physician who performs surgical operations.
This profession requires a high level of skill, precision, and the ability to work under stressful and sometimes life-threatening situations.
Surgeons need to be focused, determined, and meticulous, traits which are generally found in Type A personalities.
Type A individuals are well-suited to a career in surgery due to their strong desire for perfection and high performance standards.
The attention to detail required in surgery, from the preoperative diagnosis to the precision necessary during the procedure and the thorough post-operative care, aligns well with a Type A personality's meticulous nature.
Furthermore, the long hours and intense demands of the job can be handled effectively by Type A personalities, who are typically hardworking, driven, and dedicated. They also tend to thrive under pressure, a common scenario in the surgical field.
The high stakes and the challenge of making critical decisions quickly can be a good fit for Type A's competitive and goal-oriented nature.
Transcriptionist
Transcription work can either be the perfect job for someone with a Type A personality, or it could completely drive them nuts. It kind of depends on how much of a perfectionist you are.
On the plus side, you'll get to put your eye for detail to work by listening to audio files and transcribing them to words in a document.
The negative part is that, sometimes, audio files can be of such poor quality that it's difficult and nearly impossible to distinguish what the speaker says.
This can also happen when you're transcribing files with foreign speakers.
If the thought of not catching every word is enough to drive you bonkers, then this won't be a great job for you.
However, if you think of it as a way to home in on your perfectionism, then it couldn't be more suited for you.
Read More: 
11 Best Companies That Pay You for Legal Transcription Work from Home
Top 6 Entry Level Medical Transcriptionist Work from Home Jobs
Travel Consultant
Travel consultants are kind of like event planners for the travel world.
Instead of planning the details of events, you'll plan the details of business trips, vacations, and quick getaways for families, business people, solo travelers, and more.
Getting everything right, down to the very last details, is a necessity for this type of work, so you'll already be ahead of the game.
Virtual Assistant
As a virtual assistant, you'll have the opportunity to own your own business, which is already a plus for those with Type A personalities.
Additionally, the work requires you to be very organized because you'll need to keep track of your hours, invoices, expenses, taxes, and all the details of each of your jobs.
It pays to be systematic in this career, where people often juggle multiple clients and projects at once.
Even the slightest thing getting out of order could make you miss a deadline or mess something up with a project.
You could set up your business on your own by creating a website and emailing potential clients with your services and rates.
Or, get started a little faster by signing up for a virtual assistant company that helps you find clients.
You can check out our virtual assistant companies article here.
Conclusion: Best Jobs for Organizers and Personalities That Crave Order
See? Your Type A personality is one that can really come in handy in the right career.
People like you are determined to reach success and don't accept failure as an option, so jobs that require keeping your eye on the prize are perfect for you.
Many of them are also high-paying careers that you can be proud to call your own!
What's your personality type?
Do you consider there to be any drawbacks to having a Type A personality?
Let us know your thoughts below with a comment!
Related Posts:
Earn Everything… nearly!
Join Ipsos iSay, one of the few Faithful and Honest survey panels and earn prizes, gift cards and donations. Stack your points and redeem them: Simple! No hidden fees and completely free!